Congratulations to CORE Graduate Melik Melikyan!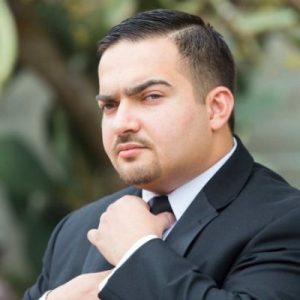 ---
Melik Melikyan has been in the movie rental business since 2007. He has represented multiple properties for TV Shows for the E Channel to Major Motion Picture. As a Location Scout, he has had a keen eye of the exact property the directors asked for. Now that he has transitioned in to Real Estate home sales, you can be sure that the exact house you are looking for will be found by an expert in his field. Melik listens to each client's wants and needs and takes his time to make sure he goes beyond in making all his clients happy from the beginning of the first meeting to after the closing and for the rest of your life. He is the best. You have many people in your lives to help make your dreams come true and Melik should be one of your valuable team mates to help take you there.
Melik  has elected to hang her license with REH Real Estate. REH Real Estate was recently recognized as one of America's Fastest Growing Privately Held companies in North America by Inc Magazine on their Annual Inc 5000 list.
If you are ready to enroll in the courses required to earn your California State Real Estate Salesperson's License in under 16 weeks visit the enrollment page, email us, or call us toll free at (888) 512-CORE.
If you are licensed, and just need that extra push in the form of coaching or accountability, email Coaching@REHrealestate.com or fill out their "5 Step Business Plan to Becoming A Successful Real Estate Agent" modeled after agents that earn incomes in excess of $375,000! You may also call REH Real Estate direct at (888) 727-0REH and select Option 5.
REH Real Estate offers optional in-house coaching and accountability programs that help agents achieve a higher rate of production. These coaching programs often cost thousands of dollars annually and are offered at no cost to the REH agents.  Additional outside coaching programs are available (at the agent's own expense) and encouraged. Many of agents have utilized Mike Ferry and Tom Ferry as their coaches.