Choosing the Right Closer or Title Company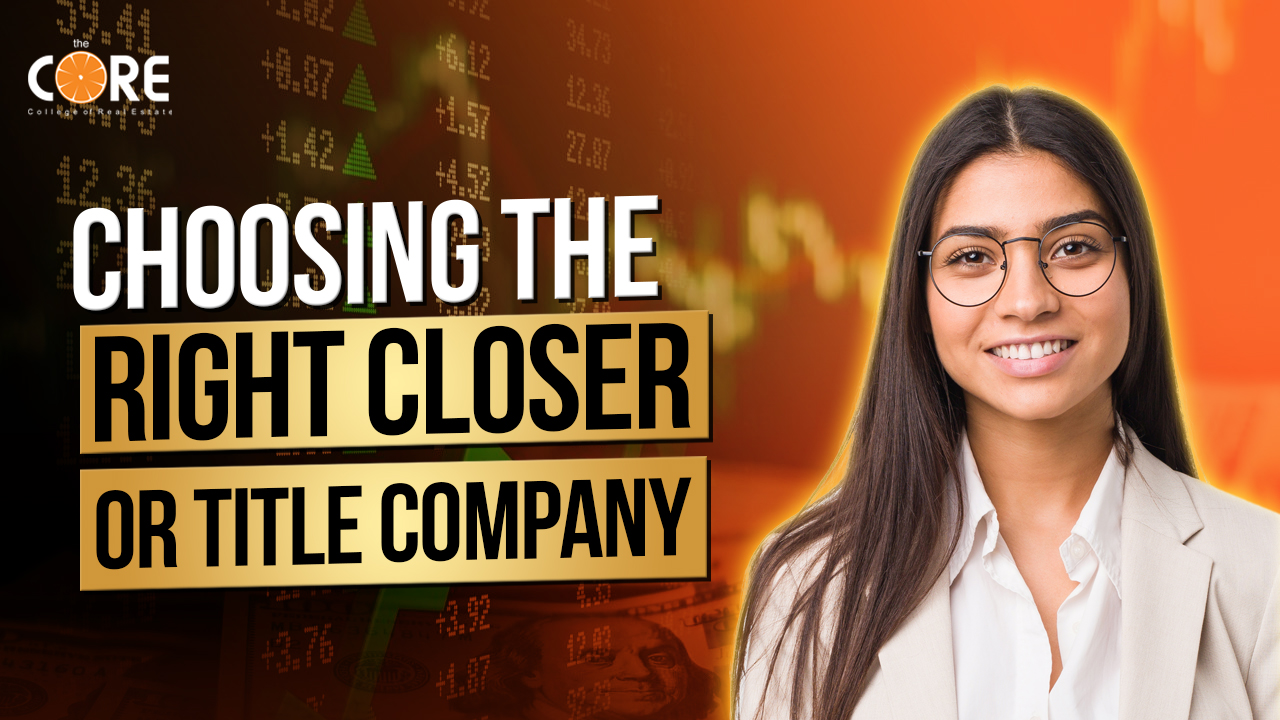 [mashshare]
Hello, people. Welcome to the CORE College of Real Estate YouTube channel. It's easy to overlook the fact that you need a title company to purchase your home or refinance it. When you're in the market for a lender or a real estate agent, it's important to carefully select and vet each one.
When it comes to the title company, oftentimes, it's too late, and your funding has already been approved. It's a mistake to pay more than the purchase price of your home. It can cost hundreds of dollars in front-end fees and set you up for future headaches. Selecting a title company is a tough decision! Here are three things to consider. If you want more real estate content, CORE Member, subscribe to the CORE College of Real Estate YouTube channel and hit the notification bell.
Independence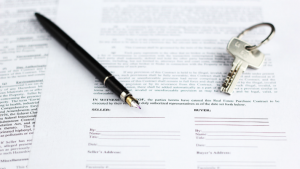 There are many ways that real estate title companies can aid homebuyers, but not all title companies are created equal. Whether a title company is owned by a real estate brokerage or works with real estate brokers extensively, understanding the relationship will help you get the most out of your purchases. 
A lot of concerns arise about title companies when consumer complaints or problems arise. There is the worry that this will impact the independent status of these agencies, which consumers have relied on. The best way to make sure your interests are protected and served well is to look for an independently owned company that specializes in title insurance. 
Transparency
Title companies have long been associated with a lack of transparency and an unwillingness to disclose fees properly or fully. After taking advantage of the community, title companies have earned an unfortunate reputation for misleading disclosures. 
A title company that only agreed to give you a competitive quote after you forced them to do so is no good for your business. You should instead be using a company that's willing to give you fair rates up-front. Title services are a time and cost-intensive but necessary part of the order process.
Reputation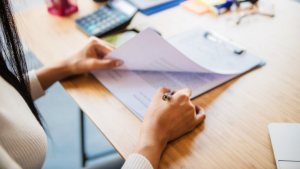 More than just title companies and mortgage lenders, choosing a title company is important to ensure the process goes smoothly. Not all title companies are created equal, so it's a mistake to assume that any one of them can handle your closing in a professional and efficient manner. The first step in selecting the right title company is to do some research. You'll want to review the company's website and make sure there are lots of reviews online. If a company specializes in real estate, they're likely to have a lot of content on its website. Just like you would with social media, check to see if they have a presence on platforms such as Facebook or Twitter.
How will the company manage all of the paperwork to ensure that you close in a smooth and efficient manner? Do they have local knowledge, understanding of your tax laws, and the ability to complete paperwork for you that make sense for your jurisdiction? Every business is different, so it's hard to define what happens after the closing. 
For certainty, reach out to the company before you finalize your purchase and make sure they're still in business. As you do your research in the real estate market, noting potential conflicts of interest, shady business practices, and a variety of other factors is important. As such, don't hesitate to take the time to carefully consider potential companies when settling on who will represent you in your legal transactions.
As a potential buyer, it can be difficult to understand how a title affects a real estate transaction and what exactly is meant by having a clear title. I spoke to Nate Baker of Qualia, a real estate tech company, about how choosing the right title agent can make or break your transaction when buying or selling property. 
The title refers to the legal right for someone to own and use a property and grants a person access to information about ownership, time periods of use, and lots more. The title is granted through documents, which outline properties' histories, and boundaries as well as what kind of property it is that you are claiming.
Title records can help to make it clear who owns a specific piece of property. While these records are filed with government offices, they are not easily tracked by simply looking at who lives there; the property ownership is recorded with local governments. A title that is free of any issues, where you can easily trace back the ownership records of a home, is often considered to be a "clean" title. This is a requirement for most sales because it ensures you're buying an actual home and not just an investment.
As an industry expert and title agent, Baker helps facilitate the closing process. One of the most important responsibilities of agents like Baker is making sure that there is no question as to who actually owns a piece of property if it's sold, which includes having a clean title and doing title insurance. 
Title agents work closely with lenders, real estate agents, buyers, sellers, and all the other transaction participants to make sure proper paperwork is filed in order. They're also directly responsible for ensuring that what's often a life-saving — in many states — is transferred properly.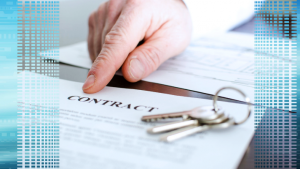 Why would someone choose a title agent over their real estate agent or lender? A title agent, who has likely developed a relationship with a title agent they know and trust, will have more information about the property. They'll know who is living there and provide you with valuable insight into what is happening in the market. 
When it comes to navigating the real estate process, make sure you hire a reputable and responsible title agent. They'll help coordinate one of the largest purchases in your life. If they don't use advanced technology that will help prevent mistakes, your closing can be delayed – or worse, the property may not be registered correctly, which would affect legal rights related to your purchase.
In some cases, where title agents also manage the disbursement of funds, issues can arise due to mistakes or fraud. For example, according to the FBI's report on the 2017 crime numbers, nearly $1 billion was diverted or attempted to be diverted from real estate transactions that year. These attempts often come through Business Email Compromise scams, which is when a hacker tries to defraud the transaction participants through email. A good title agent should use a secure communications platform that won't rely heavily on insecure forms of communication.
A good title agent quickly resolves questions, features personalized service, and coordinates the transaction seamlessly. For many years, technology has been making lenders more efficient and creating valuable services for real estate agents. 
Now that it's the title agent's final experience that is relevant, they can leverage this technology to close faster while handling first-time home buyers. Clients who have switched to modern technology are able to easily and securely send messages, stay on top of the status of their closings in real-time, and avoid unnecessary errors. Eliminating these problems lets construction firms focus on the things that matter most.
Familiarizing yourself with your options before making any decisions can help make home purchasing less stressful. A good title agent will always provide you with the closing experience you desire, and an experienced title agent is able to guide you through the process of securing a mortgage with ease. 
Your best bet is to ask for a bit of detail on how they're going to handle your project. Things like what type of formatting and style their team will follow, whether or not they'll provide content direction, how quickly the work should be done, when you should expect it, what communication methods will be used, and pricing all need to be discussed.
Real estate agents and lenders often work closely with title companies. If you trust your agent or lender, you're likely to trust their choice of a title company. Additionally, online reviews are available for buyers and sellers to reference ahead of time and discuss additional concerns with their agent or lender. Many estimates by researchers state that upwards of 30% of all land titles in the US have defects, meaning ownership may not be clear, or else you will need to take steps to make it so.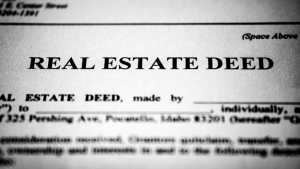 Buyers can arm themselves with as much knowledge about the process before it even begins. Although buying a new home can be a stressful experience, it doesn't have to be. By learning some of the vocabulary, you understand what all of the people working with you on your home purchase are doing, as well as never being afraid to ask questions that arise.
A home seller will usually choose the title company they think will best protect their interests. In this case, it is the buyer's choice who pays for the owner's policy. But realistically, sellers rarely have a choice in the matter after an offer is made because most buyers often ask for whoever was named in Paragraph 6 of the 1-4 Family Resale Contracts to pay for it–that being the buyer. 
The only time I can see a seller being particular about which title insurance company is chosen is if there was some sort of history for that home previously falling out of contract and having a recent title policy issued.
If your property is being sold, there are a few alternative options you might explore. One option would be to go with the title insurer of your choice and have them handle the closing process for you. 
Another alternative would be to elect to close through escrow. For some people, this might be an appealing option because it results in a cheaper final closing cost. This can vary based on the quality of the title company and location, though I personally haven't had any experience with this workaround strategy.
You might be required to go through a title company in order to sell your home. While not all title companies offer their services for the same price, depending on their location, there is no cost difference for buyers or sellers when you use the same company. Title companies have only one important competitive advantage — their service. 
When making such a monumental decision like buying or selling a home, nobody wants to make a mistake. In terms of real estate, the title company can offer important peace of mind. However, 99% of buyers and sellers will go with the agent's recommendation because finding anything comparable with that title company is usually difficult.
The title company that your agent chooses is the best source of information. They'll know which title companies communicate well, treat clients well in the closing room, and stay late on a Friday to get closed and funded before the weekend. Home buyers rarely think about titles until it's too late.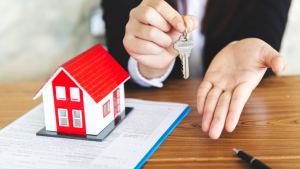 For first-time buyers, the pressure to find a suitable home that meets their needs causes them to think about issues such as school districts, move-in dates, and interior and exterior design. What color should the paint be? How do I pick between floor stains? What are some of the pros and cons? This is an impossible conversation for anyone to have on their own.
Many homeowners find themselves scrambling to realize their dream home before the project can slip away, and they're stuck living in an unfinished space. And then there are all of the unexpected costs, things that never cross their minds with a "let's just get to the finish line" attitude.
But titles are important when home ownership comes into the picture. Title companies make sure you're legitimately the homeowner by verifying that the property was in your name, then working to keep you from losing your title if previous owners were on paying their water bills. Let's say a previous owner failed to pay their water bill. A title company would help assure that you're no longer liable for it.
Choosing the right title company for your event, film, or project is very important. Here are some factors you need to consider when making the decision. Let's dive into title insurance and how to find a title company before going any further. Title protects your legal ownership of your property. You can plant your lawn, plant a garden, or add a sandbox for your children, who are currently or potentially in the future.
Title insurance can keep your legal team and business secure. In a potential dispute, title insurance could provide you with the protection you need. Or, if individuals bring cases against previous owners, title insurance can save you from such trouble. Title insurance is a one-time purchase that protects you while owning the property. It's usually required, but it can be bought to protect your mortgage company as well. You need it no matter what unless you want to live in financial worry.
Search engines offer one-dimensional results, which don't offer a lot of guidance. Let's be real, though. You'll get clear and trustworthy information from professionals who are familiar with your industry. If you want to know more about some business, in particular, do your research on the people closest to your needs, not using dubious resources such as Google.
If you have a decision to make about your title, don't be afraid to ask your realtor, lender or previous title company. Each should be able to tell you which one they like best and/or what their company values, such as timeliness and customer service. If they're honest with you, they'll point you in the right direction.
Plus, closing the sale is in their best interest because it means you will have completed a successful transaction and can finish your work without waiting for them to get back to you. 
It's natural to want to rely on friends, family members, or colleagues who recently went through the home-buying process. One of the most important factors to consider is experience, location, and responsiveness. A good agent will have experience in your desired field or niche. 
They'll also have local knowledge about the area you live in in order to represent your needs best. Lastly, they need to be responsive to your needs in order for you to feel like you're being taken care of. When looking for a title company to work with, you might want to start by narrowing down the candidate pool. In a typical transaction, price is the first thing to consider. But as it pertains to title companies, that's not always the best way.
That's it for this blog CORE Member, remember to subscribe to our channel and if you feel like we've delivered value please share this blog with ONE person. That's right just one person as a token of your appreciation for the hard work we put into making content that educates and helps you on your mission of building your own fortune. Remember you can read blog after blog, but it isn't until you actually take action that you'll start to see results. See you soon!
[mashshare]
---