Congratulations to the CORE (College of Real Estate) Graduate and newly licensed Real Estate Agent Krystal Rain!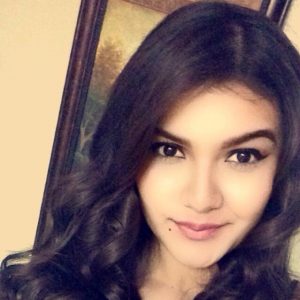 ---
Krystal Rain grew up in the beautiful little city of Nuevo, California located in the county of Riverside where she was accepted to attend to one of the top seven high schools in the state of California 'NBECHS'. During high school Krystal was involved in may clubs as well as being a volunteer in her community and school events always looking to help when possible. Growing up with both of her parents working in Real Estate she soon realized she wanted to follow her parent's footsteps and join the same career. Krystal always admired how her parents helped their community with any needs and concerns they had related to real estate. She proceeded to study at The College of Real Estate in South Pasadena where she graduated and later obtained her real estate license at the young age of 18. Krystal objectively and determinedly plans to become one of the youngest top producing real estate agents in the state in the coming years. In her free time, she enjoys horseback riding and exercising making boxing her favorite sport to practice but her most favorite activity is spending time with her family and friends.
Krystal  has elected to hang her license with REH Real Estate. REH Real Estate was recently recognized as one of America's Fastest Growing Privately Held companies in North America by Inc Magazine on their Annual Inc 5000 list.
If you are ready to enroll in the courses required to earn your California State Real Estate Salesperson's License in under 16 weeks visit the enrollment page, email us, or call us toll free at (888) 512-CORE.
If you are licensed, and just need that extra push in the form of coaching or accountability, email Coaching@REHrealestate.com or fill out their "5 Step Business Plan to Becoming A Successful Real Estate Agent" modeled after agents that earn incomes in excess of $375,000! You may also call REH Real Estate direct at (888) 727-0REH and select Option 5.
REH Real Estate offers optional in-house coaching and accountability programs that help agents achieve a higher rate of production. These coaching programs often cost thousands of dollars annually and are offered at no cost to the REH agents.  Additional outside coaching programs are available (at the agent's own expense) and encouraged. Many of agents have utilized Mike Ferry and Tom Ferry as their coaches.