Congratulations to the CORE (College of Real Estate) Graduate and newly licensed Real Estate Agent Jesse Medina!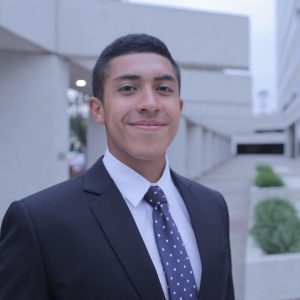 ---
Jesse Medina is a multifaceted and ambitious young professional who hails from Detroit, Michigan. He is a Class of 2015 Alumni of Pomona College, the #1 ranking institution on Forbes "America's Top Colleges in 2015."
Jesse attended Pomona on a full scholarship as a Quest Scholar, and studied Science, Technology and Society, concentrating in Economics and Entrepreneurship. Jesse has had ample business experience, and would love to tell you more about his work with start-up companies and various investors. Jesse's passion for Real Estate was cultivated at a very young age. In his fervor to improve his own living conditions, Jesse and his sister would wander the suburbs of Metropolitan Detroit fantasizing about and admiring wonderful homes. His dream of one day moving into the perfect home soon became a passion to help others do the same. Jesse aspires to specialize and innovate sustainability practices in Real Estate to the best of his ability.
Jesse has elected to hang his license with REH Real Estate. REH Real Estate was recently recognized as one of America's Fastest Growing Privately Held companies in North America by Inc Magazine on their Annual Inc 5000 list.
If you are ready to enroll in the courses required to earn your California State Real Estate Salesperson's License in under 16 weeks visit the enrollment page, email us, or call us toll free at (888) 512-CORE.
If you are licensed, and just need that extra push in the form of coaching or accountability, email Coaching@REHrealestate.com or fill out their "5 Step Business Plan to Becoming A Successful Real Estate Agent" modeled after agents that earn incomes in excess of $375,000! You may also call REH Real Estate direct at (888) 727-0REH and select Option 5.
REH Real Estate offers optional in-house coaching and accountability programs that help agents achieve a higher rate of production. These coaching programs often cost thousands of dollars annually and are offered at no cost to the REH agents.  Additional outside coaching programs are available (at the agent's own expense) and encouraged. Many of agents have utilized Mike Ferry and Tom Ferry as their coaches.