Why You  Should Invest in a Professional Real Estate Photographer if You Are a Realtor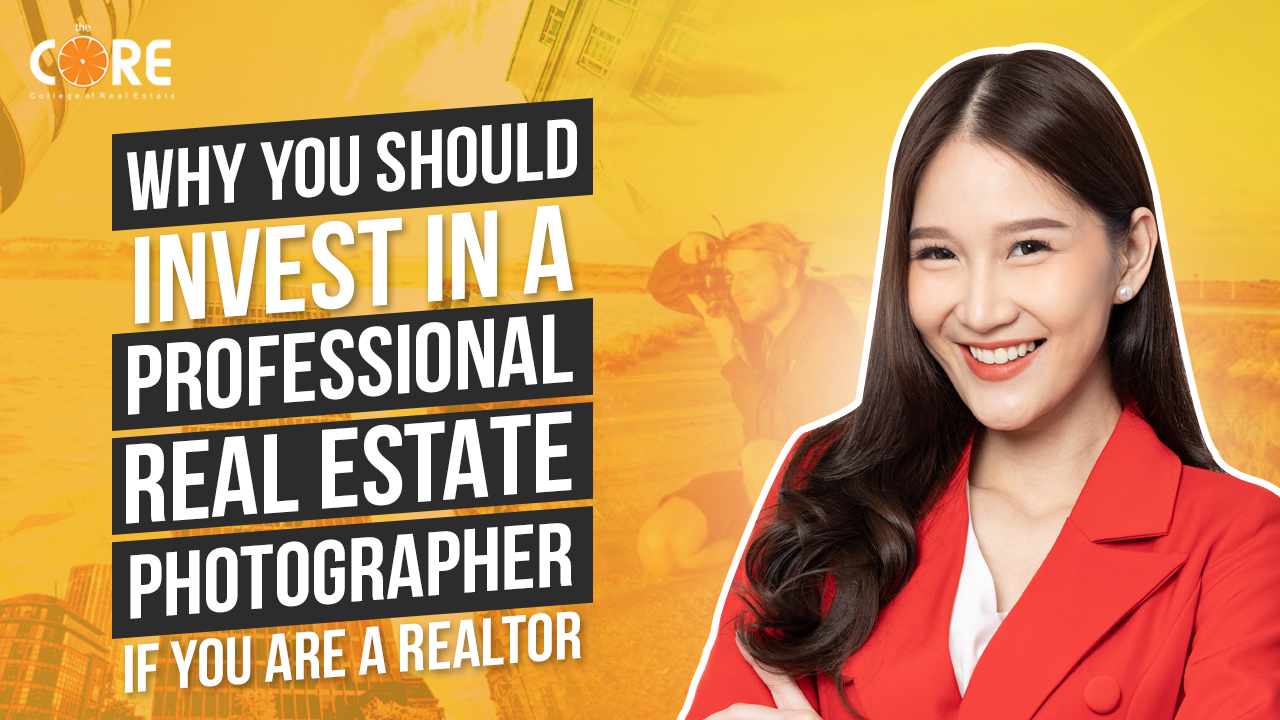 [mashshare]
Have you ever seen a magazine spread of a house and thought, is this place even real? That's what you're going for when you set out to take jaw-dropping listing photos. Your photos will be so good that when your agent lists your home the only thing buyers will be left asking is, "Where are my car keys?" Can you do that alone? Or you need to hire a professional real estate photographer? But maybe you are wondering if it is worth it to pay for professional real estate photography?
"Luckily for you, CORE Member, we've produced a list of the reasons why you should invest in a professional real estate photographer if you are a realtor. Let's dive headfirst into that list!"
Unlike in the past when people relied solely on a realtor to find a home. The majority of today's homebuyers are proactive, using their electronic devices to search for properties before meeting with a real estate agent. In fact, 92 percent of Americans shop for homes on the internet. Hiring a top-notch professional real estate photographer can mean the difference between a property selling in weeks versus months. With more and more people looking for homes for sale online, high-quality real estate photos are more important than ever.
Using a Professional Real Estate Photographer Can Save You Time and Stress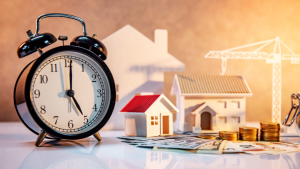 Did you know that using a professional real estate photographer can save you time and stress? Taking high-quality photos requires a significant amount of time. In addition to taking photos, you must properly edit and process the images. This can be stressful and time-consuming, which you don't have as a busy real estate agent. You can spend more time with your clients and market your properties if you delegate these tasks to a professional.
Hiring A Professional Real Estate Photographer Means Faster Sales And Higher Prices
Your listings will sell faster! One of the most significant advantages of hiring a professional real estate photographer is that it can help a home sell more quickly. Listings with professional real estate photos sold 32 percent faster than listings without professional photos, according to a recent PR Newswire report. If you're a realtor, faster sales mean you'll get your commission checks sooner. Furthermore, there is less risk of a contract not being fulfilled. Hiring a professional real estate photographer will not only pay for itself in terms of return on investment, but it will also help your business thrive and grow as an agent. When you know how to sell for higher prices more quickly, you'll be able to earn more commission on each sale and take on more clients each year.
Professional Real Estate Photographers Have Specialized Equipment and Training
The professional real estate photographers have specialized equipment and training. Consider that professional real estate photographers use specialized software and equipment that most people lack with their basic point-and-shoot cameras. Professional real estate photographers are equipped with the proper lighting, advanced lenses, Photoshop proficiency, and other equipment, so dark rooms, such as basements with insufficient natural light, aren't a problem. Although having specialized equipment is important, capturing an exceptional photograph requires more. To put it another way, you'll need specific skills and training to photograph a property so that it has the best possible appearance.
Professional real estate photographers are trained to be "visual stagers," which means they know how to inspect each room in a house, including empty rooms, in order to take stunning photos. Professional photographers, for example, understand how to make the most of light and capture just the right angles. They're also trained and skilled at recognizing which features should be highlighted. They can display a property so that it stands out for buyers using post-production software.
It Makes Your Portfolio Look Awesome
It will make your portfolio look awesome. A major part of realtor marketing is displaying to potential clients your previous sales. Imagine how beautiful and professional your portfolio will look when you hire a professional real estate photographer. On the flip side, if your photographs are amateur, then you will likely find that you are losing clients to other local agents with more professional and compelling photographs.
It Evokes an Emotional Reaction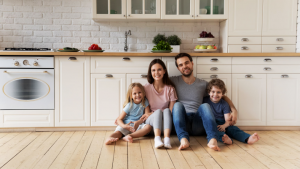 It helps to evoke an emotional reaction. While many people talk about buying a home from a practical and financial standpoint, there is no getting around the fact that it is also an emotional consideration. This means that you want to make a stellar first impression with potential buyers. Most buyers these days will first encounter homes for sale online, and you want the images they see to compel them to pick up the phone and schedule a showing right away. An experienced real estate photographer can make any home look spectacular. This means that more people will set up showings and enter the first stages of considering buying the house. If you are using amateur photographs, you are likely losing potential buyers in the initial online search process. Displaying a house through photographs is not just a functional step in the process. The moment a prospective buyer sees a home, they are forming an impression that inescapably impacts their home-buying decision.
The Best Real Estate Pictures Help You Stand Out Online
These best real estate pictures can help you stand out online! Professional photography can be a very effective tool for real estate marketing. The photographs you use are more than just representations of a specific property for sale. They're also a direct reflection of your company's image. Many people who are looking to buy a house also have one that they want to sell. You might just find that you start getting a lot more clients if you have higher-quality, professional real estate photographs. People will want to hire an agent who can portray their property in the same positive light as the homes they are interested in. Real estate evolves in lockstep with technological advancements. As an agent, it's critical not to get stuck in the past. Take a look at these nine essential tools that you should be using to make your business as successful as possible.
They Help Build Your Brand
Professional real estate photographers will help you build your brand. Finding real estate photographers with whom you enjoy working can help you establish brand consistency. This is a powerful tool for demonstrating your experience and abilities to potential clients. When people hire a real estate agent, they want to know exactly what they are getting. People will be much more comfortable signing up for your service if your brand is consistent, as they will know exactly what they will get. Millennials are increasingly buying homes. As a result, learning how to connect with this generation is critical to your company's success. You can learn more about what millennials look for in a real estate agent by clicking here.
Real Estate Photography Is About More Than A Great Camera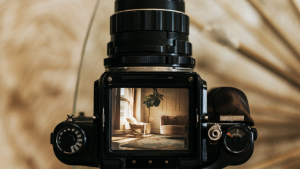 Some real estate agents may believe that purchasing a high-quality camera will save them money in the long run. Or perhaps they believe that their cutting-edge smartphone camera will suffice. However, great real estate photography is about much more than the camera. It all starts with a basic knowledge of visual storytelling and composition. When shooting, there are a number of factors to consider, including: Choosing the best time of day to shoot for the best lighting, leaving out rooms that won't help sell a house, choosing camera angles that help to highlight a room's best features, increasing appeal by making changes to a room on the fly, using the appropriate camera settings to produce high-quality photographs, and last but not the least by choosing the order in which they shoot rooms, they can improve the flow.
It takes a certain set of skills to take professional-looking real estate photos. It takes time to develop the necessary skills. Without professional training, achieving successful results on your own will be difficult. Professionals from companies have the skills and knowledge to create tours that leave a lasting impression.
How the Cost of Using a Professional Real Estate Photographer Can Pay for Itself
How about the cost? Can you afford that? So now, we will talk about "How the Cost of Using a Professional Real Estate Photographer Can Pay for Itself" When it comes to real estate marketing, you may be debating whether it is more cost effective to hire a professional real estate photographer or to save money by photographing the home yourself. Professionally photographed homes consistently sold for more than asking price, according to a Redfin study that looked at 22 different markets. The extra money paid for these houses varies between $3,400 and $11,200.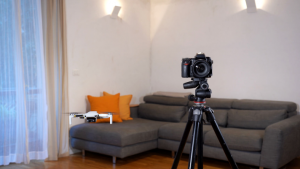 In addition, these homes sold faster than those with amateur photos. The study found that on average, homes in the $400,000 price range sold 21 days after professional real estate photography was used. As a result, there is no question about whether or not hiring a professional photographer for real estate photography is worthwhile. It will not only pay for itself through a higher sale price, but it will also likely result in a faster sale. The return on investment is extremely favorable and well worth it in almost every case.
If the cost of hiring a pro is deterring you, keep in mind that listings with higher-quality photos can command higher asking prices. You have a better chance of receiving new listings, which can increase your sales, when you hire a professional photographer in addition to increasing the chances of your current listing being sold. You can make yourself appear more valuable to clients by using professional photographs. This can help you justify your commission because it demonstrates to sellers that their homes can be beautifully marketed, resulting in sales.
Here are some considerations and warnings that we could give you! Photographs of properties are the main feature that prospective buyers want to see when they search for homes online. Professional photographers not only have the job of taking photos, but they also know how to take care of all the technical details, such as providing photos ready to upload to MLS. What's more, professionals can handle any technical problems that may occur.
Professional Real Estate Photographers: They're Worth It!
Having a professional real estate photographer is worth it! It is your job to provide guidance, assistance, marketing, and selling a home for a client for the best price and in the shortest amount of time possible. The photographs of the home that are listed online are one of the most important aspects of your marketing efforts. You can save time and money by hiring professional real estate photographers, and you can also help increase the speed with which the house sells as well as the sale price. People want to be able to get as much information about a property as possible, especially in the wake of the coronavirus. Professional photographs not only help to portray the property in the best possible light, but they also assist potential buyers in getting the best sense of the property.
How to Take Real Estate Photos That Will Sell Your House 32% Faster
You now know that having a professional real estate photographer is worth it, but at the same time you really don't have any funds for that. We will give you tips on how to take real estate photos that will help sell your house 32% faster!  Amazing real estate listing photos have a significant impact on the sale of your home, so don't think blurry iPhone photos will suffice. According to a study conducted by a real estate photography company, high-quality photos can help your home sell 32 percent faster than one with poor or average photos. That isn't limited to million-dollar mansions. VHT Studios conducted the research, which included homes of all price ranges. This year, 51% of buyers bought a home they found on the internet. That means your stellar real estate photography could seal the deal before the buyer even sees the property. Are you new to photography? We've got you covered. One of our mentors conducted interviews with top real estate agents, combed through real estate blogs, and conducted extensive research on the art and science of great photography. As a result, we've put together the best and brightest guide on how to take real estate photos that complement those from professionals.
How to get your house ready for breathtaking listing photos
How to prepare your home for stunning listing photos? It's possible to make your home look worth ten million dollars no matter how much it's worth. But first, all of that extra stuff you have lying around has to go in order to properly prepare for listing photos. According to Bill Gassett, a top real estate agent expert, "Buyers want and need to see the full potential of your house to picture themselves in it, but that can be difficult to do when it is covered up with your things—no matter how important they may be to you."
     

First, declutter and clean every room
Take everything off the counters in the kitchen to begin. That means your toaster, microwave, blender, and any other kitchen appliances, utensils, towels, oils, and other items will have to find a new home. You can neatly organize them in your kitchen cabinets or pantry if you have the space. After that, scrub down every single kitchen surface you can. This includes any rust that has developed over time, any burned substances that have caused your stovetop to appear speckled rather than white, and, of course, the kitchen floor. After you've finished with the kitchen, move on to the living room. Apart from furniture and table lamps, remove everything. Remove shoes from shoe racks in the living room or entryway, coats, and hats from coat racks, and hide pet beds. Then clean every inch of the room, making sure to vacuum after you've given it a thorough cleaning. Do the same thing in each subsequent room. Everything except large pieces of furniture and light fixtures should be removed. That means all of the bathroom's toiletries will have to find a new home.
     

Get creative with storage
If you still live at home and need to access items such as shampoo, your blender, and other similar items, one of our mentors has a clever solution for organizing it. To begin, box everything up and label the boxes so they're easy to find. Then, in your garage, stack the boxes where your car would normally be. This preserves the house's natural flow, and visitors can still walk around the boxes to see the rest of the space. Now is a great time to sell or donate any excess items you no longer need or want. It will make your move easier, your closets more accessible for the items you do need and must store for showings, and it will make staging the home much easier.
     

Stage your home for its close-up
You'll either need to stage the house yourself or hire a professional staging company now that you've cleaned and decluttered it. Un-staged homes do not photograph well, and staged homes can fetch a 1-5 percent higher offer from buyers, according to our research. You'll use objects and pops of color to create small "vignettes" in each room to make your home feel professionally staged. These vignettes show how the space could be used. Put two wine glasses and a bottle of wine on the table if you have a set of outdoor tables and chairs. A bowl of fruit on the dining table, bright pillows on the couch, or new white towels hanging in the bathroom are all popular staging options.
Do you think you're up to the challenge? Here's how to perfect the science of real estate listing photos.
Must-Have Materials, DSLR cameras! With an iPhone, you don't have nearly as much control as you do with a high-quality camera. In addition, you'll need a wide lens, which iPhones lack. As a result, you'll need to rent, borrow, or buy a good camera (DSLR), tripod, and wide-angle lens. There are many DSLR cameras to choose from, but the Nikon D750 ($1,700) and Canon 5D Mark III ($3,000) are highly recommended for real estate photography. A wide-angle lens is required for proper listing photography. A wide-angle lens is the difference between taking one image and only seeing half of the room and taking one image and seeing the entire room. Every shot should be taken with a wide-angle lens! Try the Sigma 10-20mm f/4–5.6 wide angle lens if you have a Nikon or Canon camera.
These are the settings to use for real estate photos. Shooting in RAW rather than JPEG gives you more control over your photo editing. RAW photos, which are essentially unfinished negatives, give you more flexibility when editing an image. You have more control over the image's exposure, white balance, highlights and shadows, contrast, and other parameters. You'll have to do more work to finish them because they're much larger files that can't be used without editing. Shoot in JPEG if you want to spend less time in post-production and are confident that you can get the shots right the first time.
You'll need to adjust your camera's aperture, ISO, and shutter speed. The aperture determines how much light enters the lens, while the ISO determines how light sensitive the camera is. The shutter speed determines how long light is allowed to reach the sensor by the camera. These are the setting suggestions for real estate photography, Aperture ranges from F/8 to F/11, ISO of 400 or less, and 1/60 second shutter speed.
Lighting 101: When to shoot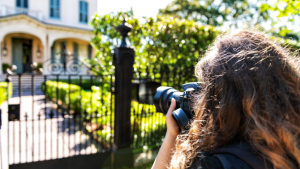 When the sun is shining brightly, the best lighting for indoor photos is available. Dusk is the best time to photograph outside. Cloudy, rainy, and overcast days should be avoided because they can result in poor lighting and an uneven white balance. If you want to get really technical, the best time to shoot is determined by the direction each room (and the entire house) faces. The sun should be behind the camera so that colors can be seen. For example, you can assume that you should photograph an East-facing house in the morning, a West-facing house in the afternoon, a North-facing house from 10 a.m. to 4 p.m., and a South-facing house in the early morning or just before the sun sets when photographing an exterior.
Consider the placement of the windows in each room, as well as the sun's position, when shooting interiors. After that, take a few test shots to see if the lighting is ideal. The colors and details in the room should be visible, but the shots shouldn't be so bright that the colors and windows are blown out. Unless the house is completely dark and every lightbulb in the room is the same, you should never rely on artificial lighting in a room.
What Colors Work Best in Real Estate Photos?
It can be overwhelming if you've ever been to an open house or seen listing photos where every wall in a house is painted a bright, neon shade. It also means that as soon as the buyers receive the keys, they will be required to paint. It's time to get out the paintbrush or hire a crew to paint the house if you're a big fan of the bright colors. One of our mentors suggests: A bright color, such as lime green, does not photograph as well as a neutral color. Even a darker color shoots better than some of the brighter colors, such as the pinks and purples used in some of the children's bedrooms. They just don't turn out as well as they should. As a result, the lighter shades appear to work better and give the impression of a larger space. 
Choose a light and neutral shade like "Silky White" if you need something light and airy. If you're all about the color, go for yellow accents. Yellow, according to our mentor, is a bright, warm, and welcoming color that can evoke feelings of belonging. Try yellow throw pillows, a bowl of lemons, or a bouquet of yellow flowers on the couch (if you plan to refresh them any time there is a showing).
Create the perfect composition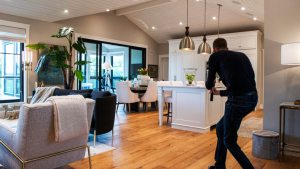 There are many different schools of thought when it comes to the best way to compose each photo. Some photographers prefer head-on shots, while others prefer shots from the corner of the room, and still others advise mixing it up and finding the most unique angle possible. Because every space is different, try shooting from each of those angles: head-on, from the corner of the room, and then from another location in the room that you think will look good. Take a shot at a 1-point perspective and a shot at a 2 point perspective if you want to get technical. A shot from 1 point perspective will have a central focal point, such as the room's corner or the fireplace. Two "vanishing points" or points of focus will be present in a two-point perspective shot. Make sure that all of the image's vertical lines are perfectly vertical. It's at this point that your tripod comes in handy!
The camera should be set anywhere between 36″ and 48″ in the living room and family room. Because there is such a wide range of furniture heights, there is such a large gap. The best camera height is determined by your space and how it is set up. You must use your best judgment in order to make the most of the available space. Don't put too much emphasis on your furniture: you're trying to sell your home, so features like crown molding and built-ins should take precedence over personal items. The camera should be 15″ – 20″ higher than the bed in bedrooms, and 15″ – 20″ higher than the kitchen counter in the kitchen. A good rule of thumb to follow is to capture more floor space than ceiling space. Patterned and interesting floors are common, especially if you have decorative tile or hardwood.
Tell a story with your real estate photos
If a buyer finds your listing online, you'll have to rely on the photos to persuade them to purchase. As a result, the photographs must tell an engaging story about your home. The best way to tell this "story" is with excellent photos (of course!) and the order in which the photos are presented with the listing. One of our mentors suggested that the photos be placed in the order in which you would enter the house. The exterior should come first, followed by the entryway, kitchen, dining room, living room, master suite, and any other bedrooms. Anyone who finds your home on the internet should feel as if they are walking through it as if they were at an open house or if they lived there.
Here are some Bad MLS Photos that you shouldn't copy!
  These are the two photos on a coastal listing. We guess you have to give them points for knowing how to capture an image from their cell phone. And their signal is good, and the battery is fully charged. But if your agent can't crop an image, you should be asking what else they do not know!
Okay, we get where this agent was going. But his reflection made us laugh. We think he would've been better off paying for the real drone photo or at least scanning this photo.
In this picture the trees nearly blocked the house.
 So, there is a listing sweeping the internet. The Crazy Cat house in Arizona. It is way over the top, funny and disturbing all at the same time. But most sellers don't realize that if you're not a cat person this can be just as bad.
That's it for this blog CORE Member, remember to subscribe to our channel and if you feel like we've delivered value please share this blog with ONE person. That's right just one person as a token of your appreciation for the hard work we put into making content that educates and helps you on your mission of building your own fortune.  Remember you can read blog after blog, but it isn't until you actually take action that you'll start to see results.  See you soon!
[mashshare]
---