Description
FOR LESS THAN A ☕ PER DAY YOU GET

🆔 Real Estate Salesperson Course (valued at $549) Complete all three classes required by the State to earn your Real Estate Salesperson's license. Live classroom settings available or entirely online option.
SEO & Digital Marketing (valued at $2499) Search Engine Optimization is an art form. With proper SEO on your sight, you'll show up on the first page of Google which is instant credibility to the consumer. People spend thousands and thousands and thousands of dollars in pay-per-click to show up on the front of a Google Search inquiry and we can teach you how to do it without paying a cent in advertising to the internet giant.
 Automation (valued at $749) I will teach you how to automate your BPO business so that you can auto accept orders, hire a virtual assistant to help you stay organized, outsource the data entry and photography so that you can continue doing what you are good at which is selling real estate OR you can do it all yourself and keep 100% of the money you earn.
 The Systems (

valued at $499

) I'm pulling back the curtains so that you can see exactly how my BPO business is organized starting with little things as simple as email addresses, utilizing a separate telephone number, and even the type of spreadsheet I use to keep track of my money every month.
 Scaling (

valued at $1999

) So you're an overachiever who wants to make even more money eh? Great! What you are learning in this course can be duplicated in any city, any county, and any state. It does require that you become licensed in other states, but even that just becomes part of the process. I will show you how to scale this from the local to nationwide and you're learning it from someone who has done it and continues to add new states to my service and coverage area!
 ​Referral Machine (

valued at $499

) Another benefit to doing BPOs is the networking you will do with other agents that you partner up with. As you scale the business up you will need additional boots on the ground, and many agents are willing to help so long as there is the possibility that they will get a listing out of it. I have referred many of my clients to the agents that have helped me out, and in return they have referred business back to me.
📝

List of Current BPO Providers (valued at $1199) I've seen websites and gurus selling lists of BPO providers for up to $1200 AND many of the companies on that list don't even exist anymore! You can do the research yourself and read every BPO message board or check out the comments on Reddit, or Bigger Pockets, OR you can save yourself a bunch of time and money and use the spreadsheet we include in the course.
 ​BPOs = Listings (

valued at $899

) Not all BPOs are for properties in foreclosure. Most are, but some are for refinances, home equity lines, reverse mortgages, and in some cases, to sell. I can't tell you how many times I've stepped into a home to complete an interior BPO only to learn that the homeowner is getting ready to sell. When it isn't prohibited by the Bank or Investor that sent you out there to complete the BPO, these are excellent opportunities to get facetime with future clients and listings!
📨

Inbound Marketing (valued at $999) Learn not only HOW to use the internet to get buyers, sellers, landlords, tenants calling you requesting your services but what systems you'll need to have in place to manage and follow up with these leads. Having all the leads in the world and not knowing what to do with them is the equivalent of owning a Ferrari and not having the keys to drive it.
👤

Facebook, Instagram Advertising (valued at $1199) Facebook & Instagram advertising is still one of the most, if not THE MOST AFFORDABLE, way to advertise online while harnessing the ability to target specific audiences. Once you've mastered this skill there really isn't anything that you can't promote online. While SEO is a crucial part of your business, it does not months to build and see results from it-FB & IG advertising can provide instant results.
▶️

YouTube Marketing & Advertising (valued at $1499) There are 1,300,000,000 users on YouTube. 300 hours of video are uploaded to YouTube every minute. Almost 5 billion videos are watched on YouTube every single day. You can't afford to not have content or not advertise on YouTube. YouTube is an excellent way to build your brand AND it is still one of the largest search engines in the world and most people aren't using it the right way.
🔗

LinkedIn Marketing (valued at $899) Gary Vee has been telling you to use LinkedIn religiously for the last few years. Don't sleep on LinkedIn. 61 million LinkedIn users are senior level influencers and 40 million are in decision-making positions. On the surface LinkedIn only looks like a B2B platform, but when used properly and consistently can be an amazing source of referrals and new business.
🧲️

Agent Referral Network (valued at $399) The beauty of this business is that being licensed in only one state doesn't limit you to or force you to only work in your state. You can refer business on a nationwide-even global, scale and in turn people will reciprocate the business back to you in the form of referrals. Learn how to market yourself not only to the consumer, but to agents. Imagine closing an extra 7-10 escrows this year from referral business coming from other agents? It's possible!
BONUS LIFETIME ACCESS*—When you enroll you will have lifetime access to the "How To Build Your BPO Business", the Private Facebook Support Group, and the Bi-Weekly Private FB AMA Live Meetings. Our industry is always changing and our training program and the support system will keep you updated as trends shift, markets change, and technology enhances our industry.
THE ONLY REAL ESTATE AGENT COURSE
YOU WILL EVER NEED TO GET YOUR LICENSE AND BE SUCCESSFUL.
SAMPLES OF WHAT YOU WILL LEARN 👇
🥇
How to Pass Your Exam on Your 1st Try
🥇
😲 Show up on Google's First Page 😲
1) Real Estate Agent 16 Wk Live OR Online Class Package (135 Credit Hrs)
Student may select from our Online Course OR our Live Class Package. Both courses have everything you need to fulfill your educational requirements featuring a robust, live in person, classroom experience with our expert faculty who are active licensed real estate agents/brokers.
Live Classes are available (student must select one session only) in the :
Evenings (Tu & Th 6PM-9:30PM)
Weekdays (Tu & Th 9AM-1:30PM)
This solution will fulfill the 135-hour real California Real Estate Licensing requirements and prepare for success on exam day. With this learning solution, you'll learn from seasoned real estate instructors in a dynamic classroom review for each course.
Included in this package are the following correspondence courses:
Real Estate Principles (45-Credit Hours Correspondence with Live Class Review)—Become successful in your field by understanding key topics such as time management, the listing and selling process, property valuation, closing the sale, escrow procedure, taxes, financing, and more. Topics include: Land Descriptions and Subdivisions, Acquisition and Transfer of Real Property, Liens and Encumbrances, Leases, Contracts, Unlawful Discrimination, Agency and Business Principles, and Ethics.
Real Estate Practice (45-Credit Hours Correspondence with Live Class Review)— A real estate license does not come with an operating manual, so we have created courses that focus on what it really takes to succeed in the business and will expand your knowledge of the industry in an engaging and effective forum. Topics include: The Business of Real Estate, The Art of Pricing and Listing, and How to Find and Counsel the Buyer.
Real Estate Finance (45-Credit Hours Correspondence with Live Class Review)—Make the law come alive and explore some of the common myths and misconceptions that affect your day-to-day activities. Find out how you can avoid legal entanglements with this exciting course! Topics include: Real Estate Laws, Contract Clauses, Influential Agency Policies and Concepts, and Disclosure Guidelines and Procedures.
2) LIVE Real Estate Agent Weekend Crash Course for the Salesperson Examination
A fantastic 1-Day review course packed with information to help you pass the state salesperson exam the FIRST TIME!
Course Contents:
Book
Key terminology
Exam-taking hints
Online Practice test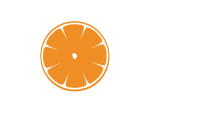 *Sharing usernames and passwords are considered an immediate violation of the licensing of the course material and students found sharing material will be immediately deactivated and prosecuted.
*Eligibility for the Money Back Guarantee is Contingent on Watching Less Than 40% of Course Material and Subject to Our Action Based Refund Policy Available in Our Terms of Service Below.
*Refunds are given only when requested by email, by a student who has purchased the course less than 14 days prior, and has completed less than 40% of the course. (ALL DISCOUNTED PURCHASES ARE NON-REFUNDABLE) Absolutely NO exceptions.
Earnings and income representations made by Paul Argueta, collegeofrealestate.net, REH Real Estate, Real Estate Heaven International, theCORE, The College of Real Estate, and their advertisers/sponsors (collectively, "The CORE Programs") are aspirational statements only of your earnings potential. The success of Paul Argueta, testimonials and other examples used are exceptional, non-typical results and are not intended to be and are not a guarantee that you or others will achieve the same results. Individual results will always vary and yours will depend entirely on your individual capacity, work ethic, business skills and experience, level of motivation, diligence in applying the CORE Programs, the economy, the normal and unforeseen risks of doing business, and other factors.
The CORE Programs, and Paul Argueta individually, are not responsible for your actions. You are solely responsible for your own moves and decisions and the evaluation and use of our products and services should be based on your own due diligence. You agree that The CORE Programs are not liable to you in any way for your results in using our products and services. See our Terms & Conditions for our full disclaimer of liability and other restrictions.
The CORE Programs, including Paul Argueta personally, may receive compensation for products and services they recommend to you. Paul Argueta personally uses a recommended resource unless it states otherwise. If you do not want The CORE Programs and Paul Argueta to be compensated for a recommendation, then we advise that you search online for the item through a non-affiliate link.
By clicking submit, you acknowledge that you are the authorized user of the credit card listed above and grant The College Of Real Estate permission to charge your credit card for the selected products and services, and agree to pay in accordance with the cardholder agreement and Terms of Service.
Do you have questions about any of The CORE Programs? Are you wondering if the programs will work for you? Give us a call at 888-512-2673. We will be happy to discuss your goals and how The CORE Programs may help you.
Copyright 2020 © REH Real Estate LLC | www.collegeofrealestate.net
Business Address: REH Real Estate LLC DBA The College Of Real Estate 898 N. Fair Oaks Ave. Suite A Pasadena, CA 91103, United States
Business Phone Number: 888-512-2673
Country of Payment Processor: United States