Why You Need a Real Estate Direct Mail Marketing Campaign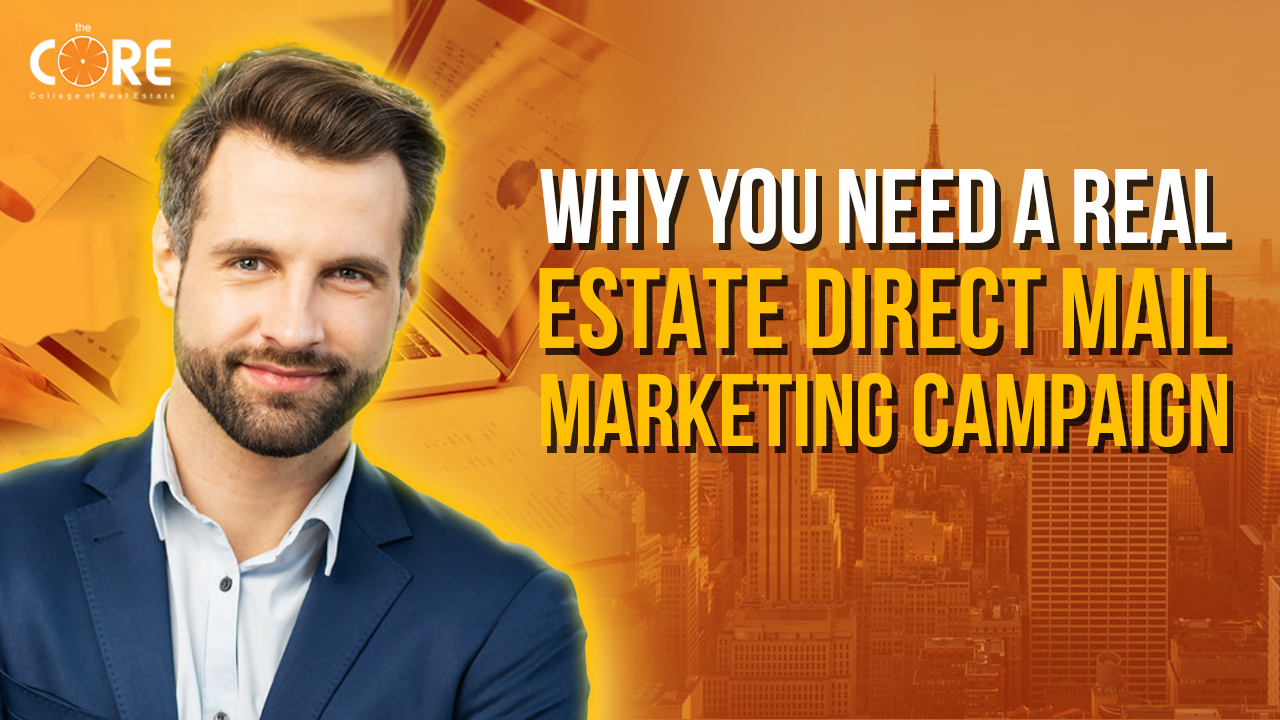 [mashshare]
Savvy agents, investors and marketers are scaling up their prospecting by sending automated direct mail campaigns. In a short amount of time, they can scale the size of their prospective reach. As a real estate marketer — whether you're an agent, investor, or in-house marketer at a real estate firm — reliable marketing channels that can be turned into lead generation systems are worth their weight in gold. Marketing for real estate has been one of the most difficult marketing niches to date, with high potential for rewards. One thing marketing experts have come up with however, is the use of various forms of media to reach target audiences. However, direct marketing for real estate is a hugely popular and effective method of marketing. Direct mail has in recent years been changed to be able to start the trend towards more modern methods and the best possible results. So if you want to know more about them, this blog is for you.
For today's blog, exclusive for our Core members, we will be talking about why you need a real estate direct mail marketing campaign.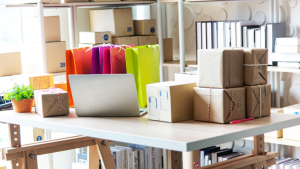 In a recent report, direct mail has an ROI of 29% and more. Modern tech-savvy agents, investors and marketers employ automated direct mail for real estate marketing. Using such a solution allows them to scale up their process of identifying listings, buyers, and prospects on a large scale compared to before. As a real time professional you care about maintaining a present platform that allows for lead generation through marketing.
A reliable marketing channel that will maximize success in your business is hard to find. Although much work is needed to get the results we speak of, real estate direct mail still remains your best shot at having a near-perfect marketing channel. Provided that you use real estate direct mail campaigns and can nail the marketing aspect with engaging content and attractive offers, you may just well be able to get unbelievable results for your marketing efforts.
There may be a belief that direct mail marketing is not as effective any more, but in reality it is one of the best ways to reach your target audience. For example, it can help you attract new clients and nurture their lead, improve your response rate, and achieve your sales and marketing goals. You might be hesitant to try direct mail marketing because you don't know how long it takes or how to execute an effective campaign. In this article, we'll share a few tips on how to use your time effectively and create a successful campaign for real estate leads. Automation is changing the landscape of marketing and shows no signs of slowing down, for your company's benefit.
Direct mail has gone high-tech, making it cost efficient and time-saving. You can even entrust the whole printing and delivery process to a third party. As an additional benefit, you will reach the elusive offline customer and improve customer satisfaction. Sounds exciting right? So just continue reading this blog and learn how direct mail can increase customer interest and make people remember your real estate marketing campaign.
When it comes to real estate, one of the prime considerations is locality. People want to work with someone that is local experts because they understand the differences in prices from zip codes to towns, sometimes even certain streets. By using hyper-targeted direct mail, you can demonstrate that you really know what's going on in a geography, whether you're a marketer, investor or agent. Knowing the market helps you find better deals, as they have a better understanding of the available inventory.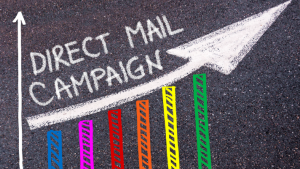 Buyers want to work with an agent who knows the market in order to ensure that they find the right neighborhood and get access to better deals. Furthermore, homeowners that are in the process of selling their home want a real estate agent who is knowledgeable about the area, someone who can take every opportunity and create value. Others may want to work with an experienced agent who is able to generate results within a tight timeline. Before listing your home, you should make sure to research how much it will cost in the neighborhood. The most crucial skill for realtors is that they are local and familiar with the community.
One of the upsides of modern direct mail marketing campaigns is that they can often be automated. This means that you'll spend less time and be able to connect with more potential prospects. With modern systems, like Postalytics, you can automate your direct mail campaign, sending out the letters weeks in advance. Postalytics also connects with popular customer relationship management (CRM) systems so that you can track the success of your campaigns and keep an eye on how often you engage with prospects. Automating your design, printing, and mailing can free up your time to focus on other aspects of your business like marketing. The software will have all the features needed to design and send out your next marketing campaign.
Social proof, or being able to demonstrate that a company or agent helped other people in the past, is a great motivator for customers and clients. Social proof is present when you can see that an agent fulfilled high expectations as it relates to the client's values. Using direct mail campaigns to show potential clients that you have been able to achieve sales for other clients in the local area at above market value — this is how to attract a client who wants to sell their home. A potential homebuyer might be more inclined to answer your questions if they know you have the knowledge to help them find the perfect place at a below market value price. Many products can be conveyed visually more easily with direct mail campaigns.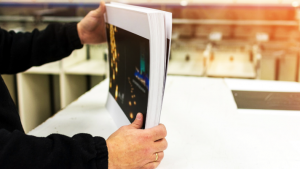 There are certain times of the year that are busier for real estate marketers than others. Summer is a popular time for families. Families don't want to pack their kids up and move them to a new school in the middle of the year if they can help it. As you can see, home buying really picks up in March and builds to its height in June. Then, the industry experiences another small spike in August as families look to get settled in before the new school year. Families who want to minimize the impact of moving on their children may be best served by waiting before making a relocation.
Buyers with a week or two off are more likely to buy in November or December and those who want to close out financial or tax obligations may also find later in the year a good time to make a move. This means that realtors need to start reaching out to clients months before the move takes place. It also means that there are opportunities to generate leads during certain times of the year, such as July, when many people are moving. Someone that moves in June might start their search for a real estate agent or home in January or February.
Building long-term relationships with clients can pay off in the long run. Current statistics say that the average American moves eleven times in their lifetime. A long-term relationship will put real estate marketers in a position to be your go-to provider whenever you need to move. Direct mail is a great medium for rekindling relationships. It's personal and tangible. If customers have used your service before and have been satisfied, it just matters of staying in mind until the next time they move.
With direct mail marketing, there are no more ineffective sales pitches. Most people are unable to resist real estate agents' pitches over the phone. By using tailored postcards, you are giving your buyers a sense of control. They can set the card aside and return to it when they're ready to make their decisions.
It is also a more personalized approach. It is a winning tactic to provide an offline experience and make people feel valued in today's world of globalized, wholesaler services. This can be achieved by personalizing products or services to the customer's needs or wishes. One way to increase response rates is by personalizing your mailers with relevant information to these people. For instance, mentioning pollution and the benefits of your product in relation to this in your mailer will be more effective.
You can get new leads and increase customer interest when you use targeted direct mail or postcard campaigns in your real estate business. Real estate businesses depend on their database of existing and potential customers for success, so a lead nurturing process is crucial for converting leads.
Real estate professionals have depended on direct mail to thrive in their business as well as to find new prospects. Although digital marketing has been everywhere for a while, many companies still rely on it because of its effectiveness in reaching their audience. Direct Mail has been at the front of real estate marketing for decades and will always be one of the most effective ways to use it since the majority of the time when someone receives a new piece of mail they actually open it. With bad data, the reliability of direct mail has deteriorated. Furthermore, many companies no longer use it for real estate marketing because of its unreliability.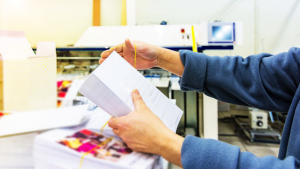 However, there are a few services that will help with verifying the validity of mailing lists, addresses and other data points in order to ensure accuracy is maintained. Businesses can now use this assistance when marketing their product or service to new customers. Initially, direct mail programs for real estate marketing were constructed of simple fields that verified mailing addresses. But these direct mail kit services quickly evolved into fully automated and customized programs that would generate an in-depth report using your information. These new programs are cheaper than individualized packages, which paved the way for a revitalization of personalized direct mail campaigns.
Direct mail, as the name suggests, goes directly to the target audience. They can be targeted to your real estate prospects in local geographical areas, although that's not necessarily the criterion/approach in every marketing campaign.
Physical objects are very powerful marketing tools. This is true in real estate, when a postcard can showcase product images to the prospective audience. It's understandable that recipients might hang onto these cards for a few weeks as they reflect on their new purchase.
Automated direct mail marketing is a great way to have a drip campaign for your real estate business. Prior to automation, it was nearly impossible for most people to do this without direct mail. Today, with automation, you can nurture prospects over the long haul.
Direct mailing campaigns work because they have the ability to reach your customer from a place that's near them. It's more than likely that you have seen direct mailing for real estate already in action even if you haven't done it yourself. A real estate agent might send a flier, magnet, or other mail piece to your home. Similarly, mortgage brokers and real estate investors use direct mail marketing letters that outline their unique offers when they send out their campaign. Furthermore, recent research has proven that consumers trust direct mail much more than marketing efforts made via digital channels—these are some of the more common advantages of direct mail real estate campaigns. However, the reason for employing direct mail marketing for real estate businesses goes beyond this.
One important consideration for people in the real estate market is locality, as it can have a huge impact on how well a home sells or how much it costs. The best agents to work with are those who are local real estate experts. Why? Because a real estate agent who is a local market expert is bound to know what exactly they have to offer, and they also understand the minor details about the locality such as the ZIP codes, nearby towns, or even streets that could potentially impact the value of a property. Using hyper-targeted direct mail can give your target audience the impression that you really know their locality.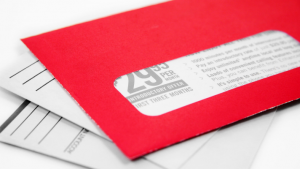 This is true for any professional and this holds true no matter what role they play. The buying party also wants to work with somebody who is well informed about both the property and the neighborhood. If you have information about the neighborhood, it helps them narrow in on the right location. Real estate professionals can also find better deals, and they have a familiarity with a specific market, which gives them an intuitive sense of what kind of property will best suit a buyer. Likewise, the buyers looking to buy a home always look for these same qualities in the real estate agent.
The experienced agents are able to offer buyers ideas on what might be possible for the house price or value in order to make the sale happen. The knowledge of your location and the local real estate market is the most desired trait of both buyers and sellers. As a buyer, you want to make sure that you get complete details about your potential residence. As a seller, you want to make sure that your property has the best possible selling price because of the agent's expert local knowledge. A simple direct mail ensures that your message reaches the target audience within the market you serve.
When it comes to sales, social proof is an important concept. It encourages potential customers/clients to buy a product or service by making them believe that many others have done so. Many businesses understand this and make sure they use social proof to persuade people to purchase their products and services. When your prospective clients see that you have helped your customers with similar requirements to theirs reach a positive outcome will without question act as a crucial motivator. It reassures your prospective clients that you can deliver the desired result.
You can use direct mails to reach out to the target audience and present them with cases where you have successfully delivered sales for your other clients in the recipient's local area. If you're aiming to entice potential clients who want to sell their properties, it is important to highlight the benefits. For example, if you can sell a property for more than the asking price, your prospects will be more likely to inquire about this detail. As mentioned before, if you're looking to find prospective buyers of new homes or properties, you might need to explore different approaches. Focus the content of your direct mail on how you were able to sell at a price lower than market value. In the personal touch and showcase how you were able to find the client's dream home, and did it at below market price. Consider using imagery in your direct mail, including pictures of you and the property you sold successfully.
Identifying the appropriate time to pitch your offer to the client can make a world of difference for all your marketing campaigns, including direct mail for real estate agents. There are specific time periods throughout the year that are busier for the real estate market than others. The summer is your ideal time to ramp up your direct mail marketing efforts. This is because the summer typically means people are moving more often, and will be more likely to expose themselves to real estate ads. The real estate market is at its peak in the summertime, close to June due to families moving around this time of year. This is because children will not have to miss out on their classes, or change schools and neighborhoods. Once the demand to buy homes subsides, you will see a small, short-lived jump in activity for the real estate market. Families want to be settled in their new homes before school starts.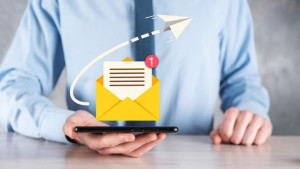 Furthermore, you can see a spike in November just before the new year. Again, this spike is attributed largely to the families who want to move during the time so that the children's life can go on uninterrupted, or so to speak. This is a good time for the kids to move to a new place because it'll let them settle into a new school right after the winter break. Moving at the end of the year are more likely not to have their work shifts. Some people agree that it is a good time because you may save money with any tax benefits you might be entitled to. As for the demand for real estate properties, there is a need to be in touch with people who are looking to buy and sell during different times of the year.
This will maximize our possibility to reach out to more than one customer. You can't only focus on marketing during move-in seasons, you need to do it all year round. Customers need 3 to 6 months to plan their move. This gives them time to decide which company they might want to work with when they move out of their rented home. The logic behind this is simple. If someone plans to move to a new place, then the decision is seldom impulsive. Your prospective clients will have already started looking for potential options and maybe even reached out to a couple of real estate agents as far as six months ahead of the scheduled move.
A person looking to move homes may require the service of a company like yours as soon as February, before the summer season. By using direct mail to keep your target audience in touch, they are more likely to think of your real estate business if they are looking for a new home. This is important because it allows you to capitalize on potential clients during peak seasons, like the Christmas and summer months.
Direct mail is a great marketing tactic for those in the real estate field. It's cost-effective and can be used to personalize content. Direct mail marketers have found success with this channel because of its ability to stay top of mind, connect them with prospects, and win new business.
That's it for this blog CORE Member. What do you think of the tips we've shared? Let us know in the comments below. And don't forget to subscribe to our channel, click the notification bell, and like this blog. If you think that we have delivered value please share this blog with one person. Just one share is enough for us, for you to show your appreciation for the commitment and hard work we all put together in creating this blog that teaches and helps you on your mission of building your own fortune. And you don't know that one share could go a long way. And keep in mind that no matter how many times you're going to read this blog, you won't see any results unless you take action. Goodbye and see you at the next one!
[mashshare]
---