When Is the Best Day, Week, Month or Season to Put Your House on the Market?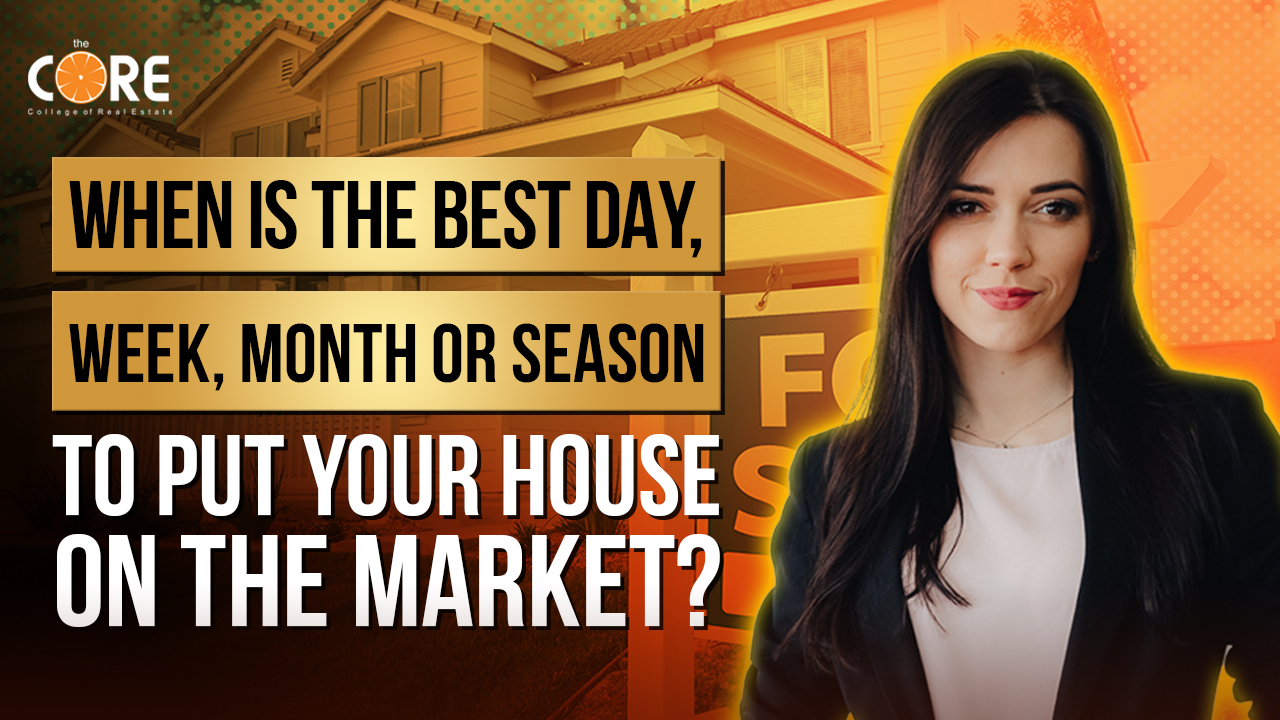 [mashshare]
Hello, people. Welcome to the CORE College of Real Estate Youtube channel. If you're looking to sell your house, make sure you list it on the market on a day that's ideal for home sales. Redfin analyzed a sample of one hundred thousand houses sold in 2017.
To sell your house the fastest, list it on a Thursday. To sell for the most money, list it on Wednesday. Avoid Sunday, which is the worst day to list. The homes listed on Sunday sold for the least amount of money than on any other day, which has prompted Redfin to make comparisons of how much better homes do when listed on the other days of the week. Here is how they carried it out. If you want more real estate content, CORE Member, subscribe to the CORE College of Real Estate Youtube channel and hit the notification bell.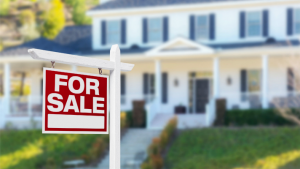 Houses listed on Wednesday had, on average, an advantage of $2,023 in price over houses listed on a Sunday. You can make up to $2,650 more by listing your house on Wednesdays instead of Sundays. Houses that were listed on Thursday sold five days faster than the baseline. Houses that were listed on Thursday were more likely to be sold within 90 and 180 days.
Agents on Wednesdays tend to price strategically to gain the best price, or it's possible that on a fast-paced, low-inventory market, there's simply a sweet spot for garnering the maximum sense of urgency and competition. It could also be that buyers' schedule when searching for homes affects which day is more successful. "Serious buyers typically start making their weekend house-hunting plans late in the workweek," according to Redfin Denver agent Karla Kirkpatrick-Adams. "You want your house to be one of the fresh listings buyers see pop up as they decide which homes they should see over the weekend. In the competitive Denver market, many homes are listed on Wednesday and Thursday with the expectation that buyers will come through over the weekend, submit offers by a Monday afternoon deadline, and the home will be under contract by Tuesday."
When you're listing your house, contact your Redfin agent to determine the best day for showings. Listings during weekday broker's opens are common in San Francisco, for example. One of the most important things to have when selling a home is an impressive online debut. Homes get five times more views in the first day on the market than one week later, so it's critical to have a good listing price when your home first goes up for sale.
The optimal way to price a house is at market value or slightly under. This will drive interested buyers to the property and towards your asking price. Professional photography can lead to higher rates from buyers. Higher quality photos show better, which translates to more money for the seller.
They sampled real estate listings from all over (the 100,000 we looked at went on the market from January 1st, 2017, to September 20th, 2017) and found comparable listings for any listings that met our criteria. They excluded listings from their data analysis that did not have a valid comparison, sold for less than half the list price, or were on the market for less than a day. For each day of the week, they computed the average difference between the value of homes in their sample and that of comparable homes for the following variables: The difference between the sale-to-list ratio, the difference between the sale-to-list price, the percentage sold in 90 days, percentage sold in 180 days, and days on the market. They found significant levels for each measure using a t-test, then aggregated the differences for each day of the week. They used Sunday as the baseline day because it has the fewest new listings and also has the worst performance when it comes to sale-to-list price compared to all other days.
Different days produce different results. Meanwhile, according to Zillow, Thursday listings have the highest success rate, on average, and are more likely to sell above the list price than any other day of the week, with all other factors being equal. Listing a home late in the week or on weekends is a smarter move to take if you want your home to catch the eye of a buyer. This strategy is more prevalent in markets that are fast-paced. To keep up, work with a local real estate agent for advice about the best time to list.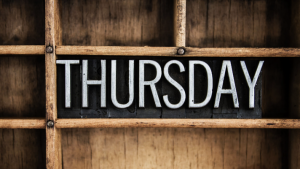 Homes listed on Thursdays are likely to sell for more money, due to an increased urgency among buyers to purchase. This quick sale also ensures that any flaws in the home are evident before bidding happens. On average, half of the properties for sale sell within a week. Housing analyst Zillow recommends listing your home before September, according to their historical analysis. With this information, you can list your home sooner and beat the competition.
When home shopping, historically, the best time to list was around spring, but in the last few years, sellers have had the best chance of selling while listing during March 11-18. While it is traditionally a bad time to list because buyers are less active, starting October 14-21, it looks like homes will sit on the market for a long time before finally selling above the list price.
"The real estate market definitely follows a monthly and weekly rhythm," according to Realtor.com Chief Economist Danielle Hale. "These are in addition to the widely known seasonal patterns — such as more homes for sale, especially larger, family-friendly homes in spring and summer for families looking to move over the summer with minimal disruption to children's school calendars." The housing market is anything, but typical, and developing markets picked up regardless of the slower months. Nancy Wu, the chief economist at Zillow Group, believes that the housing market varies seasonally, even as the market continues to grow in popularity. In terms of when homes are marketed and sold, 21% of homes are listed on Thursdays, which is more than any other day of the week. Recent data shows that in Seattle and Portland, Oregonisomes 33% of homes were listed on Thursdays, but only 13% were listed on weekends.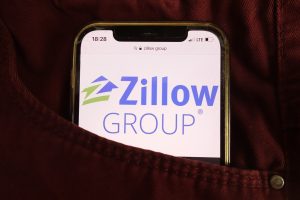 Meanwhile, according to Zillow, if you want your house to sell quickly, the best time to list it for sale is in March. But if you want to make a lot of money with it, go as late as possible in July. Zillow advises that listing your home for sale in either March or September and selling by Labor Day will increase the selling price. Historically, May was the best month to sell a house, but that changed to March in recent years. In 2019, homes listed during the weeks of March 11 and 18 sold the fastest. They omitted data from 2020 because there were too many irregularities.
If you want to sell your home for more than the asking price, list it during the week of April 22. And avoid listing before September because that is when people start attending school. By October 2019, the worst month to list will be the weeks surrounding October 14 and October 21. Homes listed in those weeks were least likely to sell above the asking price in 2019.
Local market conditions can have an effect on the best time to list your house. These include things like job growth, mortgage rates, and tax incentives. Listing your house on a Thursday means that you can get a quicker process of selling your home, with the possibility of earning more money. Homes listed on Thursday typically go pending faster than any other day of the week, meaning a quicker sale. With homes often selling in just seven days, it's important to list the home on a Thursday for maximum exposure.
A home that is listed on Sunday won't sell as quickly as homes that are listed Thursday. Saturday and Monday will also make the process take seven days longer. Homes listed on either Saturday or Sunday are 1.3% less likely to sell than homes listed on other days. Zillow's research also shows that homes on the market this Thursday are 1.5% more likely to be sold at a higher price point. Depending on the location of your home, you may sell your house during a specific time of the year. 
Zillow's Owner Dashboard will tell you which month is the best to list your home, and provides estimates for your current home value vs. your peak sales value. With this dashboard, you're using data from homes that sold over time in your area, rather than relying on conventional wisdom or feelings. There is a lot of variety, depending on location. The best time to list your home for sale is during the spring when buyers emerge from winter hibernation and come back in droves.
It is unclear whether the housing market will return to normalcy. It is possible that the seasonality of the housing market will remain, even though changes from year to year will not be as spectacular as in the past. Hitting warm weather and school breaks, spring is typically the most popular time of year to buy or sell a home. There are many reasons for buying a house in the summer that apply to buying houses in the winter as well. This is because people might have time during their school breaks and simply have more hours of sunshine to take home tours. But, there are places where buyers can't shop comfortably in the summer because it's too hot.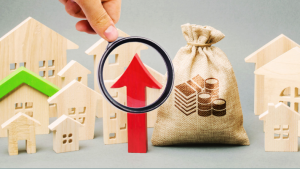 The feeling of urgency during fall can be an advantage to sellers, as buyers may want their home before going off to start their next school year. If you live in a location that has a mild climate, like Florida and the Southwest, you can take advantage of this by expanding your house window during the winter. This is because people are more likely to be looking to move during these months due to the extreme climate. Consider the state of your local housing market when deciding if it's the right time to sell your home.
When there are more buyers than homes in a buyers market, sellers may have to lower the price or offer other concessions in order for their homes to sell. In a sellers market, buyers have an easier chance of finding what they want quickly. This means that if you're a seller, this is the best time for you to sell your home – and for a better deal! Low mortgage rates, such as the ones that were experienced for the last four years, help first-time buyers take out mortgages to purchase homes.
Your goal should be to get the best deal on your mortgage possible. Inflation will decrease the value of a loan, so consider listing your home for purchase when rates are at their lowest. Factors such as job changes and family transitions can determine when you feel it's the best time to sell. The reasons for selling homes usually come from a change in lifestyles, such as job relocation, growing a family, or downsizing. Job-related moves are often short, whereas family-related moves can be long-term.
Even if you're moving for a logical reason, it can be hard to let go of the memories associated with your family home. Make sure you're emotionally prepared before starting packing. If you have increased equity in your home, you have the chance to buy your dream house or save up for retirement. Sellers will spend, on average, seven months mulling over selling their home before they actually list the property. Plus, they are likely to make at least a couple of improvements after they decide to sell. Homes sell in around 55-70 days on average, including a 25-day on-the-market period and the typical Closing period. When you're getting ready to sell your home, you typically need two months in order to research the local market, hire a trusted agent, and complete minor repairs.
According to Bankrate, sellers who sell their houses at the best possible time can reap hundreds of dollars more. For instance, real estate is best during spring and summer months versus fall and winter. In this estimation, the best time to sell a house is in May, and it will net you a 13.4 percent seller premium. ATTOM Data Solutions looked at the days when the premium or discount sellers could be sold, and those days were ranked from January to December.
The highest-earning four months of the year (April, May, June, and July) involve 15 million purchase transactions. In June, seller premiums were 11.7%, which is slightly higher than July's 11.2%. Homeowners in March and April benefited from 8.6% and 9.2%, respectively, because that's when many homeowners buy new houses. According to Donovan Reynolds, a real estate agent with Redfin in Atlanta, "In general, the best time to sell a house is the summer. Conversely, that's usually the worst time to buy, due to high prices and more demand."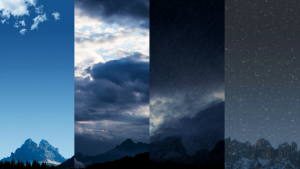 All areas are prone to seasonal changes, but the degree is greater in different locations. Realtors noted in the National Association of Realtors that in regions with a moderate climate, there isn't as much contrast in seasons. Seasonal patterns can help sellers for the year by giving information about what to expect. Sellers typically list their homes in the spring and summer, when the weather is good. Families also want to buy a home before school starts.
Daylight savings time might have an effect on buying activity – it might be why warmer months see more purchases. "One of the reasons buyers are more eager to view properties during spring and summer may be due to the longer days," according to Marilyn Blume, a real estate agent with Sotheby's International Realty in New York City. "By getting more exposure for your listing through more traffic, you increase the chances to receive more offers." Homebuyers should make sure to check their credit before buying a house. They should make sure that they have a high enough credit limit and income to get approved for a mortgage loan.
Realtor Liede DeValdivielso, one-half of The DeValdivielso Team with the Keyes Company in Coral Gables, Florida, believes April is enough time to find a house if your financing is in order. The best thing to do is start searching for a loan now to get an idea of what you can expect to qualify for. Starting in September, the average buyer's premium on houses for sale is about 7.5 percent. This may be because kids are in school and parents might not need to buy a house now, so it may have changed their priorities.
That's it for this blog CORE Member, remember to subscribe to our channel and if you feel like we've delivered value please share this blog with ONE person. That's right just one person as a token of your appreciation for the hard work we put into making content that educates and helps you on your mission of building your own fortune. Remember you can read blog after blog, but it isn't until you actually take action that you'll start to see results. See you soon!
[mashshare]
---