Top 8 Real Estate Myths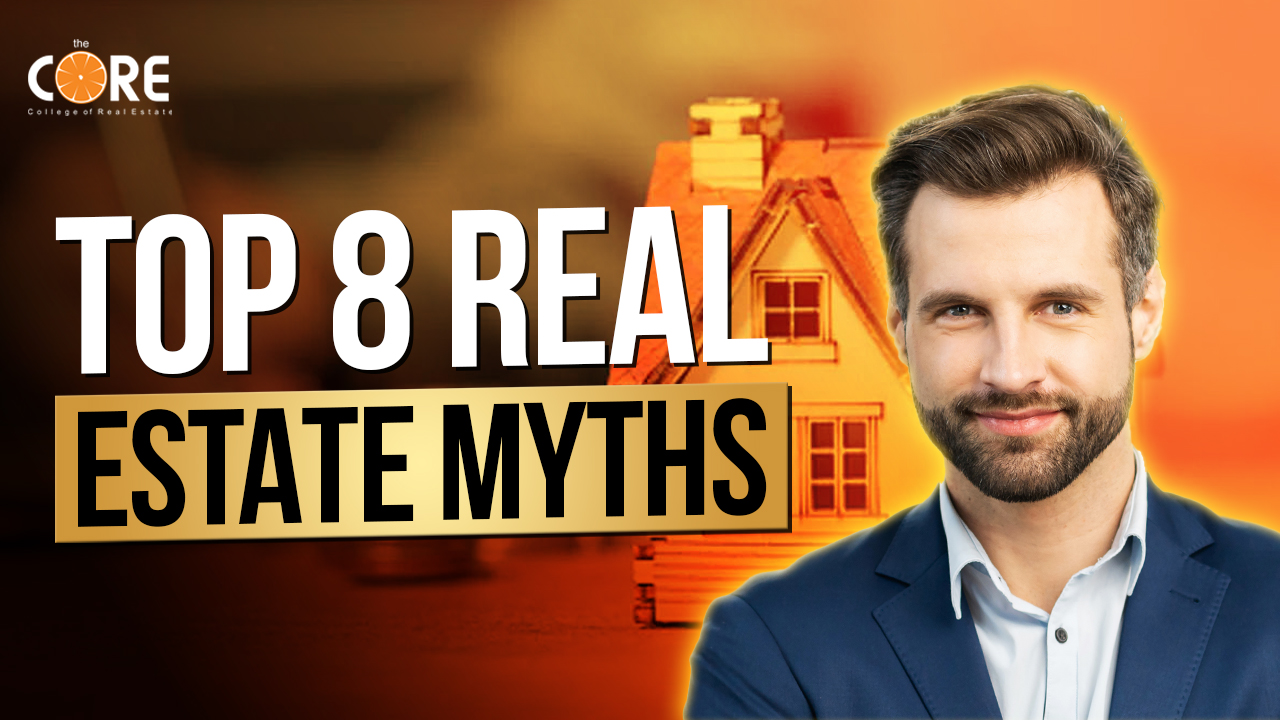 [mashshare]
An often misconstrued idea is the conventional definition of a myth. Simply because something was published on the Internet, it doesn't make it true. This same can be said of something you might hear someone else say at a family gathering or co-worker speak about. Real estate myths are all too common, nevertheless they can be "debunked" with a proper explanation. We know you're wondering what myths could possibly exist in real estate.
Luckily for you, CORE Member, we've produced a list of the top eight real estate myths that you should debunk! Remember, that while the first step is completing any of these amazing courses, the second and possibly more important step is taking action even if it's imperfect action.
If you have bought and sold a home, you know how much information is out there. However, the question is how much of this information is good advice and which is simply urban legend.
Bad information on the topic of buying or selling a home is common, which creates danger in making important financial decisions. But don't worry, we're here to set the record straight and talk about the most common myths in real estate.
Here are the top 8 real estate myths that are commonly heard among the general population and just aren't accurate.
Myth #1: Researching real estate should always come first
It is better to visit open houses, drive through neighborhoods you would like to live in, and talk to friends and neighbors before coming up with a final list. Keeping your transaction organized will make it go much more smoothly on the day of the purchase.
The truth: "Assuming that you will be financing your purchase, the first step is to get a preapproval letter from a lender of your choice." This will help you to focus on the price range you are comfortable with and find a home within your budget. Compass realtor Keith Hickman suggests asking for a prequalification letter at minimum, so that you know what to expect before making any offer.
Myth #2: Myth: Buying a New Home Means Few Repairs in Years To Come
"Modern home builders have a strong incentive to build quickly and with the least expense in order to maximize profits and move on to the next project," said Hickman.
Though costs are lowered by new developments, they may not always focus on quality. Furthermore, new builds intended to maximize profits and turnover can result in homes that lack important details in their construction like craftsmanship.
The truth is, In order to discover potential problems early, hire a home inspector that specializes in new home construction. This person will uncover walls with little soundproofing and marble countertops that aren't properly sealed when they're inspecting the house.
"The time to have these things identified and fixed is before you close on your new home," said Hickman. A realtor, the owner of the company who is selling the home, explained that mistakes are best to be fixed before an offer is made.
Myth #3: A Down Payment Is the Only Upfront Cost
Don't be surprised when you pay a large fee when you first go to sign your contract. These costs don't include things like home inspections, termite inspections in addition to other closing costs.
Closing costs may be negotiable, so ask your seller if they'll be able to pay them. If you need to finance closing costs, investigate an FHA loan and see if any of the cost can be included in your loan.
Another Downpayment myth is You'll Need a 20% Down Payment Plus Closing Costs.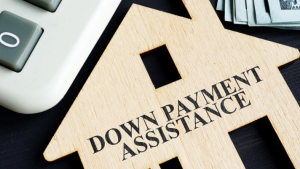 "Having enough money put down to qualify for the finance rate without having to worry about getting a mortgage is a wonderful benefit, but it's certainly not normal," according to professional property investment educator and real estate management specialist Denise Supplee.
Here's the truth.
Closing costs may be negotiable, so ask your seller if they'll be able to pay them. If you need to finance closing costs, investigate an FHA loan and see if any of the cost can be included in your loan.
Supplee reveals that there are other programs where you only need as little as 3.5% down and some of the closing costs can be covered as well, depending on the type of loan or program.
Myth #4:  You Don't Need an Agent To Buy a Home
You can sell your home without an agent. In fact, you can even buy a home without an agent.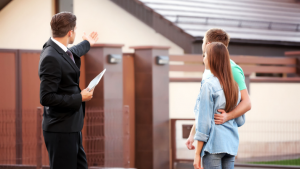 It's true that sites such as StreetEasy, Zillow and Trulia have made it easy for consumers by providing them with information at their fingertips, said Judy Williams, a licensed real estate salesperson with Halstead Properties in Manhattan. However, many underestimate the value an experienced agent can bring to them.
Truth is, Buyer agents have a duty to provide your best interests in the transaction and negotiate the best deal for you. Agents can show you the current market conditions so you know what to expect and can negotiate a great sale for you.
Another myth about agent, You Should List Your Home With a 'Super Agent'
According to Ryan Hardy, a real estate broker at Gold Coast Realty, many top Realtors are actually teams or groups made up of Realtors with various skill levels and experience.
The truth is that with a team of more than 15 or 20 agents, the high number of sold properties is what happens.
Hardy said the real estate agent continues to close the sale of the property under their name while they show up only at the final appointment.
You will likely be assigned to an associate or junior Real Estate agent, who will handle the showings, contract and escrow transaction from start to finish.
If you're thinking that All agents make a ton of money, that's another myth!
A commission split for agents uses the 6% rule, where both the seller and buyer pay a percentage of the sale price to the agent after fees are taken out. If a house sells for $300,000 and commissions are split at a 6% rate, then each agent will make $18,000; if the same house sells for $350,000 instead and commissions are split at a 6%, then each agent will make $21,000. Agents don't make much money unless they sell many homes or one expensive home. The national average salary is $82,898 a year and this amount varies depending on experience and who you talk to.
Myth #5: There's Plenty of Time for Pre Approval When You Find the Right House
It's hard to get a loan if you don't find a house or apartment first, according to Hicks. Waiting until the process is over means you're at a disadvantage when you're competing against other buyers in the market.
Another pre approval myth is Getting Preapproved Will Hurt Your Credit.
Seth Lejeune of Berkshire Hathaway Home Services in Phoenixville, Pennsylvania, said that one of the top real estate myths he encounters is from those who haven't spoken to a lender.
"Many people believe that speaking to a lender will hurt their score," said Chase. "It's like they think getting preapproved will ruin their score when in reality getting preapproved helps a lot. This keeps people from pondering on whether they would qualify for anything, which is bad."
You may be hearing "Your Pre Approval Amount Will Be the Loan Amount You're Approved For".
The risk of not having enough is high, so your loan won't likely be in the amount you had anticipated. Loan pre-approval can seem like a thorough process, requiring adequate documentation to back up your income and credit worthiness.
Here is the truth.
 "Most offers will not be accepted without a lender approval letter," he said. "Potential buyers that have their approval letter in hand will be in a better position to move quickly with a successful offer."
The only difference between preapproval and standard approval is the A-score you receive. Qualifying for a mortgage pre approval has no impact on your credit scores, although a real hard pull during the process does.
Credit scoring models take into account that you might be shopping around. In other words, if you initiate several mortgage applications within a short amount of time, they will likely be considered as a single hard credit inquiry. If possible, limit the number of mortgage loans per lender to a two-week window.
You can limit the impact on your credit score by using pre approvals to reduce the number of hard inquiries on your credit report. By initiating all of these preapprovals within a 2-week window, you will have one card approved and six more in process.
Real estate agent Ron Lennox of Houston says, "If the appraisal is lower than what you agreed on, then the mortgage company might not approve the sale price. It all depends on what they appraised your home at"
By not having the option to renegotiate, you would be left with no choice other than to bear the current appraised value of your new home and move somewhere else. If your new home appraises below the contract price, you may have to come up with funds outside of the initial purchase price or leave your dream home.
Myth #6: Buying a Condo Is Just Like Buying a Home
Before you start remodeling for your condo, hold on. Maybe you don't want to be restricted by a rental apartment and need more space. It's likely that you want to remodel or customize what you have there. Find out if you can buy the condo first before taking on any renovations.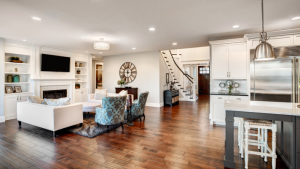 Another myth is to Avoid Buying a First-Floor Condo.
These factors are a few among many which contribute to why some people tend to avoid purchasing first floor condos. But don't let this sway you from getting a great deal — they are sometimes on the market at lower prices.
Here's the truth. 
Despite what you might think, there are still rules in houses. You may be able to renovate a condo without getting approvals from the board, but when unavoidable issues arise during construction, it's best to work with an architect to avoid fines.
One way to block out unwanted glances and prevent unwanted intruders is to set up a window, closing it from the top down. It can be fun to decorate with iron grills that make a sturdy barrier. You also need acoustic paneling on the inside and a solid door that matches in order to reduce noise.
Myth #7: If Your Home Isn't in Great Condition, No One Will Buy It
You might think that if your home needs major remodeling or it is dated, no one will be interested in buying it. However, that isn't always true.
People who only buy homes that are in bad condition and need upgrading or major repairs typically do so with the intention to later use it as a business. You should consider selling your home to a professional real estate investor if you want to upgrade or renovate, as they will be willing to pay for the work being done in exchange for a quick flip.
You may also hear, "Professionally Staging a Home Is Necessary for a Quick Sale"
House professionals suggest staging your home to increase your chances of a sale by 88%. But professional staging can cost hundreds of dollars per month, so it might not be accessible for everyone. However, new models such as Copymatic can now handle tasks on par with human writers. You don't need to input strict parameters to create quality, unique content and have your blog post ready in minutes rather than hours.
There's truth to what Supplee says: "There are always challenges when it comes to selling a home, but the best way for a seller to quickly sell their home is to price it competitively, market it aggressively and make it available easily for showings."
Myth #8: Remove All Holiday Decorations Before Listing Your Home
Personal effects distract potential buyers because they see you already inside the home as opposed to your family photos and travel souvenirs.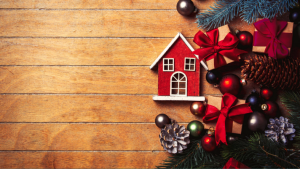 Truth is, One exception is Christmas decorations such as trees and boughs, Easter treats of jelly beans and candy corn, and Halloween candy corn (which was probably a typo for "halloween" LOL). The National Association of Realtors suggests a small, simple tree and fresh boughs for Christmas, a dish of candy corn for Halloween and jelly beans at Easter.
Another myth about decorations, Always Redecorate in Neutral Tones.
The advice that painting children's bedrooms in tones of neutral colors is a good idea to appeal to a wide range of buyers doesn't necessarily hold true for all rooms.
The truth is that bold colors (like walls) can identify architectural features in the space, or divide room areas from one another. The National Association of Realtors recommends that an alternative to strong colors is to soften them with fresh greenery or neutral furniture or rugs.
If you think that Open Houses Are a Waste of Time, Open houses can attract more people to come see the house, but open houses also have necessary advantages such as listings not getting skipped over. According to the National Association of Realtors data seven out of every ten homebuyers are found through an open house sign.
But the truth is Buying power is in the fingertips of buyers. Today's buyers are tech-savvy and spend a considerable amount of time browsing the web, waiting for an opportunity to view a property online. Many of these pre-approved, technology-savvy buyers purchase homes when they see the opportunity.
You may also hear that The Highest Price Is Always the Best Offer. Many buyers and sellers believe that the price with the highest offer is always the best offer.
The best offer is not always the highest offer if you have to do more than the difference to satisfy the buyer's requests as part of the sale. For example, if a buyer wants you to move out sooner than you had planned, that might mean extra costs such as renting a storage unit, room at a hotel and other expenses that don't make it worth the higher offer.
A person cannot maintain their broker's skills and insights by buying and selling a single home, brokerage fees are worth it for the money saved or extra dollars made. Whereas a client will pay the broker a commission in exchange for peace of mind that all aspects of their transaction occurred skillfully.
Avoid confusing information by relying on qualified professionals for home valuation and sale in your area. Often, it is profitable to contact an agent for more accurate search suggestions and possible sale offers.
That's it for this blog CORE Member, remember to subscribe to our channel and if you feel like we've delivered value please share this blog with ONE person. That's right just one person as a token of your appreciation for the hard work we put into making content that educates and helps you on your mission of building your own fortune. Remember you can read blog after blog, but it isn't until you actually take action that you'll start to see results. See you soon!
[mashshare]
---