Top 8 Home Staging Mistakes to Avoid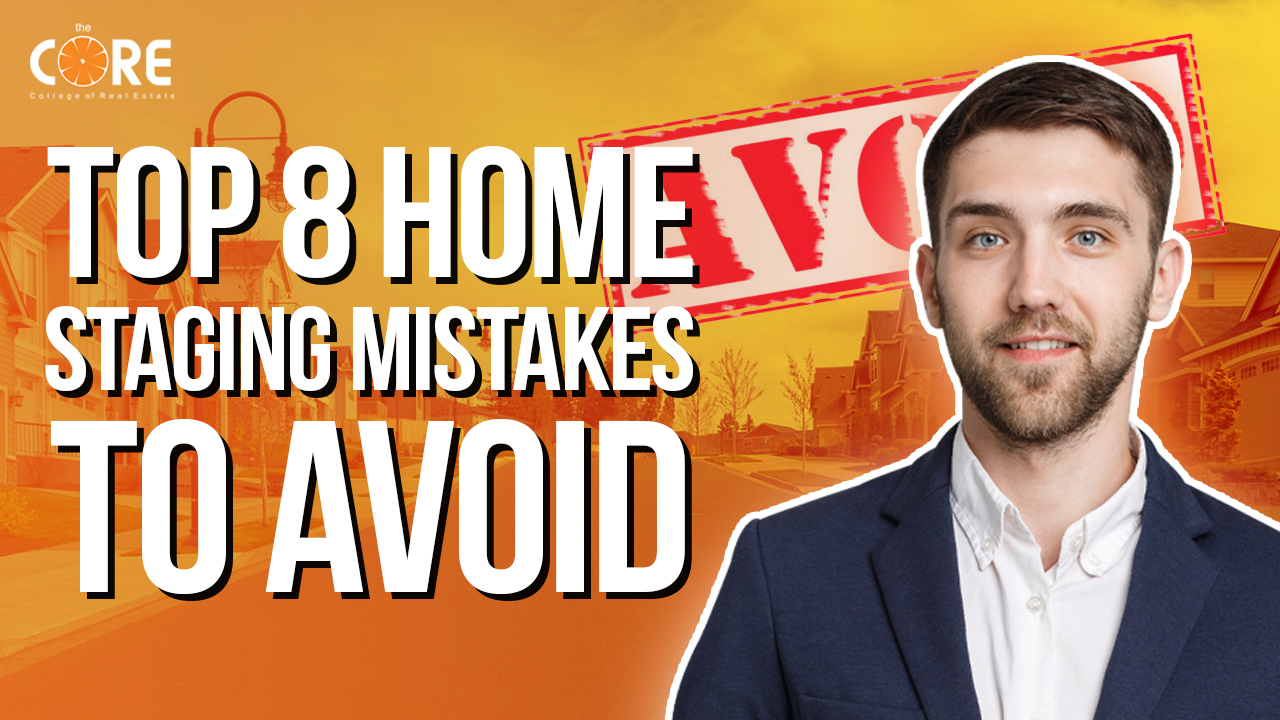 [mashshare]
Before you list your home with a real estate agent, you should tidy up your home and stage it so it is ready for potential buyers. Experts suggest that before you list your home for sale, declutter and de-personalize the place in order to get the best possible price. Expert tips can also help when preparing your house to be shown on social media.
Luckily for you, CORE Member, we have prepared TOP 8 home Staging Mistakes to avoid. The key to enjoying your home and having buyers compete for it is to prevent the typical pitfalls associated with selling your property. If you're not planning on selling anytime soon, follow these strategies and enjoy your home even more!
Many real estate agents recommend staging a home before it goes on the market, in order to highlight its most significant features and attract the widest variety of potential buyers. In particular, staging helps in getting the best possible photos for your listing with minimal effort.
Perceptions of how a home might affect how quickly it sells. In one case, buyers walked away after seeing mold lingering on the floor tiles. Other egregious mistakes can disqualify the home's listing altogether. Experts say those are some of the most common staging mistakes they've seen that turn potential buyers off.
Now, let's talk about the Top 8 Staging Mistakes to Avoid
Number one, Not Thinking About How Your Home Will Photograph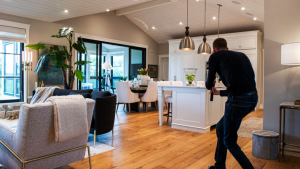 The staging of your home is an important aspect in making a successful listing. Whether it's professional photographs or professionally styled before the showing, it's important that your home is presented with accuracy and professionalism.
When people are deciding whether they want to see a home or not, photos play an integral role in the process. Photos reveal things that can be seen in person such as layout, space and lighting. With photos online, you should focus on how your home presents online.
Our mentor suggests that photographers set furniture in front of a view, so potential buyers get the right idea about size from the listing photos. Make sure to create barriers close by if you want to block any views of windows, for example, as this will provide context for the size of your home.
Number two,  Listing a home before it's ready
Buyers typically prefer homes that are ready to be lived in, rather than those that have been renovated and therefore harder to sell. It's important to list your home with the minimal amount of time spent on it, resulting in offers several hundred thousand dollars below what you would've received otherwise.
Four things sell a home: location, price, condition, and marketing. What sells a home goes beyond the property itself. In order to sell a home, you should also consider your marketing strategies such as real estate websites and social media.
Taking your time to do the tasks recommended by your real estate agent or home stager will pay off in the end!
Number three, Rooms that feel like dungeons
With a well lit house, you can show off the interior of your home with less risk. As per an expert in selling high-end homes with captivating light displays, for a successful showing, your house must be lit properly. Here are some helpful tips for lighting:
Altering Types of Window Treatment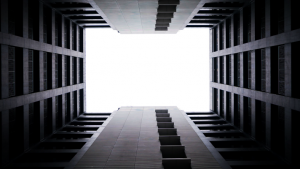 Buyers love when homes are bright and airy, so having a lot of lighting is key. "Thinking about how you can use lighting in older homes that don't have canned lighting" is an especially important question to answer for homeowners. It's possible to incorporate floor and table lamps to create different layers of light.
To prevent a window from looking dark and empty, keep curtains lightweight, drape them around the window, and avoid thick fabrics that block light. Stick to curtains that are transparent and don't trap heat inside the home.
Maximizing natural light into the room is easy with window treatments. Make sure you are positioned the curtain two inches from the ceiling. This makes the windows seem bigger and the room taller- both are great selling points for a home.
Count the number of lights in each room
To create the perfect light for any space. Install lighting around your home by installing sconces, adding recessed lights or replacing lamps with bulbs that have a light source in every space.
Use cool LED lights, not warm ones
LED light bulbs are especially recommended for people who are looking for a new look for their home. They should be at about 3,000 degrees Kelvin and have 800 lumens. Make sure all your interior lights are the same so your whole home doesn't look flawed from any particular lights.
Number four,  Arranging Furniture on an Angle
Our mentor suggests that it does not make the slightest difference whether you angle furniture or not when preparing your home for sale. Hanging or laying those sofas or desks at an ambiguous orientation is one of the worst things you can do, because it will skew your perspective, and make the space look smaller. Usually people do this because they think their room looks bigger, but in some cases they may have no choice but to arrange their furniture in a way that compromises the aesthetics of the room.
Occasionally, people move furniture to make the living room bigger by arranging it against a wall, but this tactic doesn't really work and can actually make things look smaller. In order to maximize living spaces, we recommend that you place workspaces in the center of rooms and push your furniture to the walls, so that you create ample space for movement.
When you sell a home, make sure you create a conversation area. It is important for the space you are selling to be understood–too much furniture or confusing placement of your furniture can turn away prospective buyers.
When you see furniture in the room on Pinterest, wall-sitting couches and chairs are almost always placed near windows or walkways. This encourages big windows and natural light and creates noticeable pathways.
Furniture makes a good first impression when it's close to the wall, so you want to avoid making furniture impractical. You also don't want large pieces of furniture becoming a barrier for people walking by your living room or other areas in your home.
These steps will help you explore different furniture arrangements:
 In order to create the right living space, start with having a rug in the center of your room. The next step is to experiment with furniture arrangements, creating chatting zones around this central area.

Be aware that your agent will take a photo of your inventory in a way that doesn't leave very much to be seen. If you want to present your product well during the photo shoot, consider making sure that the furniture will not obstruct the view of your product.

Think about how people move through the space during a potential showing or open house. Create an area free of large furniture, chairs and clutter so that the flow is not broken.
Number five, Hanging Out-of-Scale Art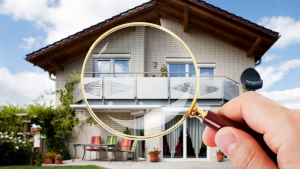 When there's a good balance between the right proportion of the proportions of a room, art can help create an enticing contrast that makes an amazing statement. When the scale is off, even the best pieces can throw a room off and hurt a buyer's impression of the space.
While too much art can appear overwhelming, crafting a small space is good because it's needed to ground some of the decor. A 50-by-40-inch rectangular canvas on a living room wall will anchor the sofa that sits on top of it, says Bertrand. At four to six inches from the top of the couch, hang artwork in three out of four directions so it certainly doesn't create an overwhelming feeling.
For art, the ideal height is 60 inches from the point of the picture to the bottom of it. If there are furniture pieces in front of an art piece, this measurement may increase a few inches because of their height above ground, but for most cases, a distance of 60 inches is perfect.
Number six, Neutral overload
If you want your house to feel light and airy, with a sense of neutrality and simplicity, you can do so without sacrificing personality or life. Contrary to popular belief, it's possible to embrace color in your home while still maintaining balance.
Our mentor says when you have a large living area with a good amount of natural light, you will be able to think creatively. Our mentor recalls a dark navy wall she recently painted for a client. The result was stunning.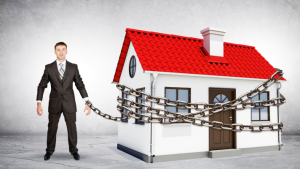 That said, this trick is not recommended for small rooms with low ceilings or bungalow-style homes. That's when it becomes a risky trick and can make the room feel small and dark, giving off a closed-in feeling. A general rule of thumb is to leave the furniture neutral, bring in color with the rugs, pillows and throw blankets (and yes, maybe an accent wall).
Items that won't do anything to attract buyers but take up valuable space like wallpaper borders, Corian countertops, sponged painted walls and dated light fixtures should be removed. A fresh coat of paint in a neutral color should be applied. The dated window treatments need to be replaced with solid white or gray drapery panels, and the light fixtures need to be updated. Updating countertops with quartz is optional, but if you have Corian counters installed, replacing them with quartz makes more sense because it will break down over time to show its natural colors. If it's necessary to keep the furniture from being too "dated," cover it with a neutral slipcover.
A neutral color palette in a home, with no furniture or décor, will make buyers hesitant to decide they are ready to commit to purchasing. Since today's buyers want a clean slate when it comes to decor, they would not like unfixed issues once they move into the space.
In order to create a look that is both polished and lived-in, you have to either clean it up or completely transform it into something new. Karate chop the throw pillows, toss the throw, and hang a brimmed hat on the entry hooks to give that desired organic feel of your design.
When selling your home, it should always be well prepared by removing a potential stumbling block in the form of extraneous objects. Think about what is appropriate to stage a home for sale and act as if it's already someone else's property.
Number seven, Neglecting the outdoors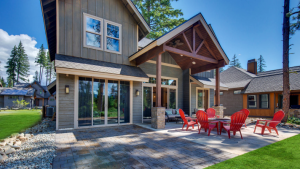 Imagine if you were to put on your best outfit and meticulously style your hair, only to let it all go in a few days because you didn't care about the presentation. A neglected yard will be full of unhappy potential buyers who could see that neglectfulness as a sign of disengagement.
With incomplete or inaccurate information, you cannot enjoy the peace of mind that you've paid for your home. Taking care of your home with a professional is worth it for many reasons.
When you clean up your outdoor area and make it presentable, it shows that you are a person who takes care of his/her home. When buyers look through the exterior of your home, they observe these small details and this will also have a positive impact on opening the door for an interest-qualified buyer. Here are some ways to turn an outdoor area into a work of art.
Create an outdoor table and chairs with a centerpiece that is cute. 

Use string lights to define your light atmosphere.

Adding top potted plants with cedar bark makes outdoors aesthetically appealing.
Exterior scenic design is critical for a home to look attractive, but if sellers can't attract customers outside, it doesn't matter if the interior is stunning. Adding exterior worldly touches like well-manicured lawns and beautiful landscaping as part of your staging process will help sell your home.
Number eight, Assuming cleaning is the same as staging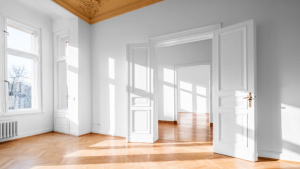 Although staging a home can get expensive, it can help make the property much more appealing to potential buyers. When staging a home, it should be nicely smelling and clean.
Many sellers think that cleaning and doing a little bit of organizing is the same as staging in order to show their home's best side. They are wrong; staging is about displaying a home for potential buyers so it can appeal to them. You will focus on highlighting specific features of your home, eliminating any flaws from view, and creating emotional points throughout the whole house in order to give potential buyers a glimpse into what life will be like if they buy the house.
A room with filthy carpet and dusty shelves will avoid any attention. The key is to make sure your design is thought through in detail.
This deep cleaning checklist will have your houses looking as clean and fresh as if you hired a full-time housekeeper. Freshen up the windows, vacuum up your carpets and get out your hardwood floor polisher.
Clean the garage, remove any oil stains from the floors, and remove cobwebs from light fixtures so that visitors have a great first impression. Sweep the garage and organize it with your focus on making it look presentable in the entryway.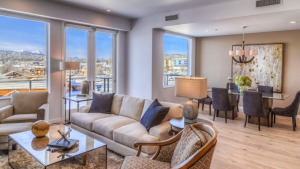 Here's an additional tip: When staging a home, remember to keep personal belongings minimal. Imagine the potential buyers and think about what they might feel uncomfortable with seeing. Don't leave too many personal photographs or specific items that are religious, or age-specific. It will create unease for the buyers.
Consider the type of lifestyle that would be most appealing to your target audience when preparing your dwelling, such as whether they're a young family, single professional, or empty nesters. When staging a condo in downtown Seattle, for example, consider staging a second bedroom into a bedroom or home office rather than a nursery or child's room. Also, resist the urge to go overboard with super-specific decor; you don't want your home to feel too encapsulated in appeal to one particular demographic.
One of the biggest mistakes is not having homes that are in line with their target market. Aging furnishings, wallpaper, dark paint colors and older wall-to-wall carpets and cabinetry cannot entice buyers to visit homes and could likely deter them from buying.
Staging is actually one of the best short-term decisions a seller can make. Statistics show that a 1-3% investment in the listing price can increase the final price by up to 8-10% in just a few months. Leaving money on the table when not staging your home means you are leaving money on the table.
That's it for this blog CORE Member, remember to subscribe to our channel and if you feel like we've delivered value please share this blogwith ONE person. That's right just one person as a token of your appreciation for the hard work we put into making content that educates and helps you on your mission of building your own fortune. Remember you can read blog after blog, but it isn't until you actually take action that you'll start to see results. See you soon!
[mashshare]
---