Top 10 Negotiation Skills Needed as a Real Estate Agent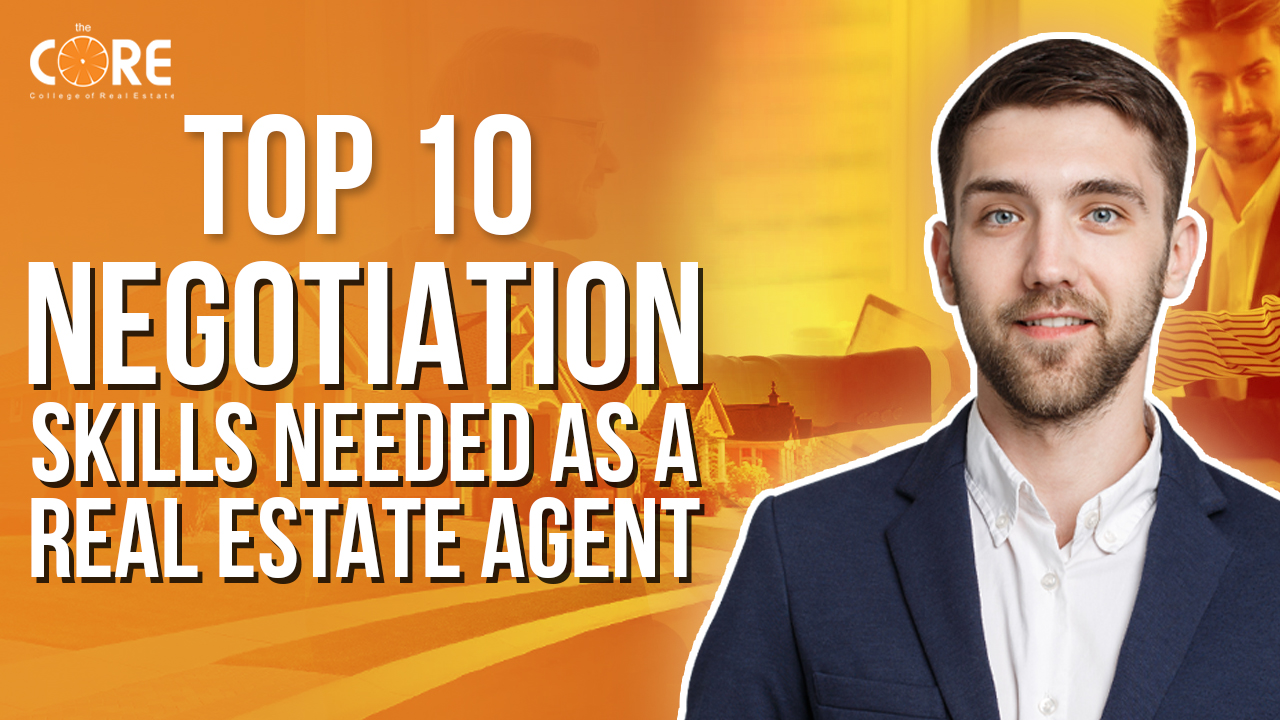 [mashshare]
Real estate agents know that negotiating the price of a house is challenging. They bring the power of their work to bear when they negotiate the terms of a sale, often working with homeowners and sellers to achieve mutually beneficial outcomes. In order to successfully negotiate a deal, real estate agents must possess certain skills, including being able to evaluate personality types and their motivations, listening to the other party's concerns and understanding how best to communicate with them. If you're looking for an agent who can take your business in a new direction, connect with potential customers or get more leads from listings.
Luckily for you, CORE Member, we will share with you these top 10 negotiation skills that will help you to get more for what you are selling and make more money as a real estate agent.
As a real estate agent, you must bargain on behalf of your clients to secure them the best deal possible. You'll frequently be dealing with other real estate agents or with homeowners or purchasers directly.
The local and national real estate markets have a big impact on your capacity to negotiate. Purchasing and selling a home, on the other hand, usually happens swiftly – especially with today's real estate trends. During the buying, selling, and negotiation processes, you must make important financial decisions as an agent.
These strategies will help you improve your bargaining skills and help you close transactions that delight your clients.
Research Everything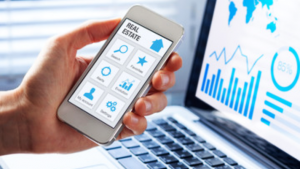 If you're working with another real estate firm, do some research on them to learn about their negotiation strategies and what they usually compromise on. Networking is one approach to obtain important information. Try to find out if anyone in your real estate network has any insight into another agent's behavior or negotiation tactics. According to Ryne Lambert, Co-Founder of Sell my House in Wisconsin, real estate agents should try to "understand the other party's personality profile so that we [agents] can communicate effectively" during the negotiation process.
For example, if the other side has a powerful personality, they will most likely be straightforward with you." You should be direct and to the point in return. If someone is conscientious, they will want numbers and facts, so come prepared with all figures clearly laid out. Use your high emotional intelligence to read other people's demeanor and behavior, and send the appropriate message and information to help appease them while also getting closer to a finalized deal. Hire a reputable house inspector to inspect the property for any hidden fees.
Also, conduct market and neighborhood research on behalf of your customer to make the greatest offer possible. Another way to conduct research is to keep track of an agent's previous transactions to determine how much the selling price differs from the initial listed price. "If you have data of any type, it's difficult to argue." To achieve a competitive advantage, give particular instances or facts that the other side may not have," says Ryan Waller of BethandRyan.ca.
Determine the type of negotiation and look for opportunities to add value.
According to the President and Head of Brand Growth, Chris Lim
"Guhan Subramanian's book "Dealmaking: The New Strategy of Negotiations" inspired my negotiation strategy. My advice is to think about what kind of conversations you're trying to have—whether you're trying to get the greatest deal for yourself or, ideally, a win-win situation. Identifying value-creating moves: things that are cheap for me to provide but valuable for you to receive, and vice versa, is one of the most difficult aspects of negotiations. This is especially true in real estate transactions."
Here's an example of this methodology:
The house is listed for $600,000, but you think it's expensive based on your study and your broker's judgement. A fair price, according to your estimation, would be $500,000, but when you make that offer, the seller claims you're "not even close" and doesn't counter. You believe the seller is oblivious to the property market downturn, which has had a significant impact on local pricing.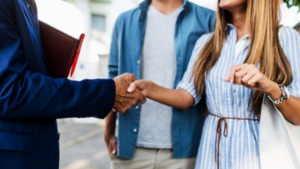 To calculate the "fair" price, sellers look at the prices paid for their neighbors' houses a few years ago, while purchasers look at comparable transactions from the last few months. To break through the consequent impasse, you can attempt inventive transaction structuring. To begin, keep in mind that a typical property purchase is a very "tight" deal: once a seller commits to a certain buyer, the seller cannot (legally) sell the house to anybody else, even if they offer a significantly greater price.
In your case, a "loose" agreement structure might be the best option. Consider making a little higher offer of $525,000. Give the seller 60 days to continue looking at the house. If a better offer comes in within that period, the seller has the option to accept it and give you a "breakup fee" of $25,000 or less.
This contract structure creates value by combining multiple perspectives on the house's worth. You're effectively telling the seller, "You think the house is worth $600,000, but I don't think you'll get a better offer than my $525,000." I'm so certain in my assertion that I'll give you 60 days to disprove it. I'll keep looking for the perfect house if you locate a better price. We'll close in 60 days at my price if you don't locate a better deal."
Take your fiduciary responsibilities seriously.
If you truly want to fulfill your fiduciary duty to your client, you must make every attempt to obtain a better price for them. Even if it's merely to keep your dignity. In The New York Times, Corcoran creator and "Shark Tank" star Barbara Corcoran says:
"Negotiation is like dating. There's got to be some romance. If the guy gets the girl home on the first date, it's too easy, and the relationship doesn't last."
"Nothing poisons a deal faster than when the asking price is accepted right away or when a buyer's initial bid is accepted," she noted. Either the seller believes he underpriced his home or the buyer believes he overpaid for it. The buyer and seller tend to drift away rather than focus on their connection, according to Ms. Corcoran.
Make them believe it was their idea to say yes.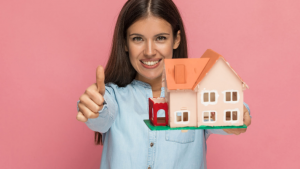 Nobody enjoys being forced to do something. That's why effective negotiators often make the other party believe they're in charge. Offering them a speedy out is a fantastic way to do this.
According to studies, affirming language such as "You'll probably refuse, but…" increases cooperation.
Here's an example of how you may use this method in your discussions from Josh Flagg, star of "Million Dollar Listing" and founder of Flaggship.com:
"The buyer is asking for you to pick up the closing costs to close the deal. You're free to say no to that, of course, but would you be willing to consider it?"
Set Reasonable Expectation
"Many sellers get stars in their eyes when they are selling their home in a seller's market, only to find themselves disappointed when the offers come in lower than expected, or multiple buyers ask for items after the inspection. On the net sheet, prepare your sellers for a lower than expected offer and build in a budget for inspection items. This will serve you and them later if the offer isn't as expected or the surprises arise from the inspection report."
Negotiate from a win-win standpoint
Many rookie agents make the mistake of approaching each negotiation as if it were a war. Not only will this irritate the listing agent with whom you will very certainly have to work again, but it may also harm your client's interests.
Instead of turning everything into an adversarial crisis, learn to take challenges and focus on solutions. Your clients and colleagues will appreciate it.
Always Use Market Value Instead of Asking Price as Your Starting Point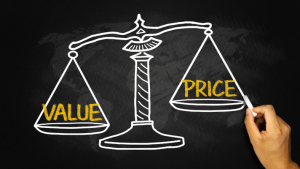 According to Bruce Ailion, Atlanta Associate Broker & Attorney, RE/MAX Town & Country
 "My strategy is to calculate the value of a property. This, rather than the asking price, is the starting point for negotiation. It may require an offer above present market value in hot markets to get a home under contract.
Many people seek to undercut the competition by making a low-ball offer that will never be accepted. I strongly advise against it. It provides no information regarding the seller's position. I prefer to make an offer that is little less than the seller's likely minimum. If the seller does not take a bit less than their minimum, they will be obliged to respond aggressively in order to avoid turning away a strong buyer. The tennis analogy I use is that no matter how hard your first serve is, if you don't get the ball in play, it's a waste of time."
Learn the Rudiments of Persuasion
Did you know that giving a present at the conclusion of your meal, such as a mint or a cookie, increases tips by 14%? This is an example of reciprocity, the first of six persuasive rudiments:
First,

Reciprocity

: When people are given something, they feel obligated to give back.

Second,

Scarcity

: Scarcity motivates people to act, as seen by antiques, artwork, and trophy properties.

Third,

Authority

: If a request comes from a perceived authority or expert in the field, we are more likely to comply. This is why your doctor has degrees on her wall and why certificates and designations such as certified negotiation expert (CNE) can be extremely beneficial.

Fourth,

Consistency

: People gravitate toward and feel more at ease in situations that are predictable over time. Treating the listing broker as an adversary will always backfire.

Fifth,

Liking

: Everyone likes people who are similar to them, and studies have shown that group preference is linked to persuasion. 

Sixth,

Consensus

: The Pinterest-favorite kitchen (farm sink, marble counter, white cabinetry) will make it much easier to sell a house. Similarly, if you have a reputation as a wonderful agent to work with, more agents will want to work with you, giving you additional bargaining power.
Have a Backup Plan
Any good negotiator knows that unless the market is substantially in your favor, you're unlikely to receive the exact bargain you or your customer want. Always have a backup plan in place; it will help you decide when to walk away and when to sign on the dotted line.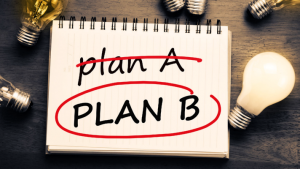 Know what your client is and is not prepared to compromise on to have a sound plan B. Also, attempt to figure out what matters most to the other party and what they will not compromise on. Early discovery of this knowledge will reduce the amount of back-and-forth in the negotiation process.
Agents should have a "thorough grasp of the motivations and variables of relevance to the opposite party," according to Lou Gimbutis, a Chief Homebuyer with Property Solutions LLC. This understanding will greatly benefit you since you will be able to frame any concessions you make in terms of what is most essential to the opposite side.
"When contemplating your backup plan, a fair rule of thumb is that if your plan B is better than what's on the table, you shouldn't take the deal." If the offer on the table is better than your plan B and original offer, you should take it seriously.
Know When to Say "No"
Learning to say no and understanding when to walk away is one of the most difficult negotiating skills to master. To begin with, saying no does not automatically imply walking away. You have the right to refuse a deal or a proposal at any moment and to continue the discussion by offering a reasonable counteroffer. Say no to make a point, but keep in mind that expressing no could cause the other party to leave.
Walking away is a difficult talent to master, but knowing when to do so comes down to understanding your client and what he or she is prepared to give up. Find out what your client's maximum buying price or lowest selling price is. It's advisable to walk away and work with someone else if you and the other person aren't on the same page early on.
Furthermore, if you have spent a long time trying to reach an agreement with another side, give the process additional time before walking away. If a deal isn't in sight, know that you'll have to walk away and that other suitors will be on their way.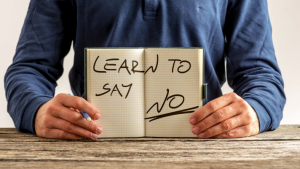 "Rather than pounding a dead horse, you need to walk away," explains Sean O'Dowd of Close Concierge. "As a residential real estate agent, your major priority is to help your client obtain the best bargain possible whether purchasing or selling a property. There are millions of other homes out there, and there will be one that is a better fit." Always keep in mind that real estate negotiations are an emotional experience for both the buyer and the seller".
Here are some Frequently Asked Questions on Real Estate Negotiation:
What is negotiable when buying or selling a home?
First is the
Price
Although it may appear simple, real estate agents negotiate the price first. The seller desires the greatest possible price, while the buyer desires the lowest possible price. As a result, it's common for both parties to propose higher or lower pricing at first, based on their posture, before settling on a price in the center.
Second is the
Costs of Closing
If your customer is purchasing a home, they must pay a prepaid closing cost. This money is usually held in an escrow account by the mortgage company. However, a buyer can ask for a fixed dollar sum or a minor percentage contribution (1–3%) toward closing costs from the seller.
Third is the
Date of Closure
Your customer wants to sell as soon as possible in order to avoid paying for the property listing. Buyers' monthly cash flow will be affected after they purchase the home. Sellers are similarly keen to earn a substantial financial return once the home is sold. The buyer usually skips the next month's mortgage payment after closing. In this instance, the buyer may prefer to close at the beginning of the month in order to avoid paying the mortgage the following month.
And lastly is the
Home Improvements
When it comes to negotiating repairs, homebuyers usually have the upper hand. You should advise your client to engage an inspector and conduct a pre-inspection walkthrough because they are purchasing and possibly living in the property. The inspector will find problems that your client will be responsible for fixing in the future. As a result, when negotiating expenses, buyers should include these repairs.
If your client is selling, you can always state that the home is being offered "as is," which informs potential purchasers that repairs are not included and should not be bargained for.
How can a real estate agent improve their negotiation skills?
Real estate professionals can improve their negotiation abilities by attending seminars, workshops, and talking with mentors. Aside from that, bargaining is frequently just a matter of practice.
‍
For a real estate agent, how crucial is negotiating?
Extremely. Even in a seller's market, a buyer's agent will need to assist their clients in finding a house at a reasonable price. A seller's representative will need to bargain with potential purchasers in order to increase the purchase price above the stated price.
Even those who specialize in commercial real estate and real estate investing will find themselves in the middle of heated disputes.
What can you do if you don't want to negotiate?
Some people aren't born dealmakers. So, what should you do if you're representing an aggressive real estate investor in a negotiation? Or if you truly want to fulfill your fiduciary responsibilities?
Because you're negotiating on behalf of someone else, it's easier for a real estate expert to negotiate. You can also utilize automated measures to minimize direct encounters, such as an escalation clause.
Most of us have to negotiate on something of value every day, and we all wish we had paid less. It's a natural sensation that we've all experienced at some point.
That's it for this blog CORE Member, remember to subscribe to our channel and if you feel like we've delivered value please share this blog with ONE person. That's right just one person as a token of your appreciation for the hard work we put into making content that educates and helps you on your mission of building your own fortune. Remember you can read blog after blog, but it isn't until you actually take action that you'll start to see results. See you soon
[mashshare]
---