Top 10 Benefits of Working with a Real Estate Agent when Buying a Home
[mashshare]
When planning to buy a house, many people overlook the benefits of working with a real estate company. Maybe they've had a bad experience with agents in the past and are skeptical about the importance of agents in this process. One of the most common misconceptions is that hiring professionals when buying residential property isn't worth it because it costs money. However, this proves that knowing the right agent is important if you want your money to be worth it. Working with a real estate agent can really make a difference when it comes time to find and purchase your next home. A buyer's agent will take the time to help you look for the best property for your needs and set you on the path to homeownership. So if you are looking for reasons why you should look for a real estate agent when buying a home, then this blog is for you. 
For today's blog, exclusive for our Core members, we will be talking about the different benefits of working with a real estate agent to buy a home.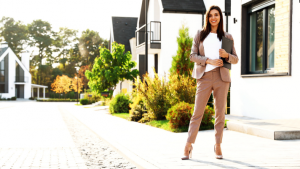 Though it is true that anyone can shop for a house without a real estate agent, it would take more time for someone to find a match. Agents are more knowledgeable about what property is perfect for you and make the purchasing process much faster. If you're looking for something such as a swimming pool, dog run, or playroom, real estate agents will help find the property that meets your needs.
They can also help you go through the deal and make sure you get it. Don't worry you can easily find the perfect agent for your personality and find the perfect home. With millions of active agents across the country, there is a great opportunity to find the right one that matches your needs. So without further adieu, let's get into the blog. 
First and foremost, real estate agents have professional knowledge of the market. Professional estate agents know the ins and outs of the real estate market. Meaning, that once you choose a professional agency, they will provide you with an asset which no other real estate broker can: expert knowledge in the current state of the real estate market. Real estate agents will make you feel secure while looking for a property because they know everything about the current market and how it will be impacted by certain factors. Top real estate agents have a thorough understanding of all these factors, which is what makes them experts in their field.
They also have access to the best houses on and off the market. Most homes that are on the market are easy to find online, but some sellers might want to keep their home's availability a secret. Real estate agents are the only ones who know when a house is for sale. So, when it comes to buying houses or any property in general, you will have to widen your options to truly know the best that you can get in the market. A real estate agent is able to access and show you more homes than you might normally be able to see. This happens if you have trouble finding a home for other reasons (health, financial, etc.), or because the agent does not want the sale advertised during the holidays. And that is where real estate agents are a great help because although most houses are listed online for buyers to view, many sellers want to keep their sales rather private. This means they can provide you special access to a house that you might have missed.
With real estate agents, they can give you cost guidance. The ability to determine if a house is reasonably priced or not isn't an emotional topic. As a buyer, you should always be aware of the value of the thing you're purchasing. You should always research what a house is worth and make sure that it stands up to your price range. And some would argue that it's difficult to determine the fair value of a home without being an expert. That's why many use a real estate agent, who possesses knowledge and experience, to help them make informed decisions about buying or selling a property.
Also it is common for real estate agents to set the price of a home immediately. The price they choose is based on how the neighborhood holds its value, among other factors. While anyone can find the approximate cost of houses, real estate agents have experience and knowledge to know whether a specific house is priced too high or too low. In the best-case scenario, an agent will quickly understand what you're looking for and thus not waste your time touring homes that won't work. Not only can agents provide all the data on local home sales that you want to see, but they can also bring assets to the deal that come from years of watching waves of transactions in the neighborhood.
When you purchase a residential property, there are tons of paperwork involved. If you've ever bought a house, you've probably dedicated a full shelf somewhere to the documents that were involved in the transaction. These probably include the written offer, the written and signed counteroffer, the little details (like specific repairs) and what exactly was and was not included in the sale. The paperwork can be tiresome. A good agent will make sure you are not overwhelmed and that all your legal documents are in order ahead of time. They already know what will be required from you, so they can help lighten the load and complexity of all these legal works. And the odds of missing something, not initialing a margin or not checking a box, can drop substantially when you're working with someone who knows the paperwork inside and out.
And of course, real estate agents have the negotiation skills. A lot of the time, buyers and sellers who are trading for their own interests don't make a good deal. Most buyers don't have extensive negotiating knowledge, so real estate agents are better at this job because they learned from years of experience and know what strategies work best. And even if you have sales experience, you don't have specialized experience negotiating a home sale. The buyer's agent does, so they are more likely to succeed in the negotiation, meaning less money in your pocket. Real estate agents will not be attached to the purchase, so they will make a compelling case for getting the best deal. They will also conduct research on that real estate market and make a completely unbiased decision.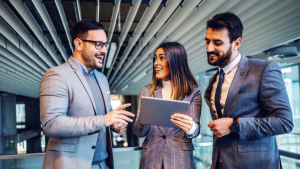 They also have connections and networks. A real estate firm can be your one-stop shop when it comes to buying a house. Real estate companies that are well established have various other service providers they can hire for you. For example, you need to renovate a space in the property you bought, realtors can provide you the best designers and contractors they know. Taking away the stress of managing and hiring new people from you. And to successfully sell your house, you need people to tell others about the property. This is different to listing your house on the MLS or Zillow. These are not social websites for word-of-mouth advertising meaning their potential reach is much more limited when it comes to reaching new potential buyers. You don't have any relationships with clients, other agents, or a real estate agent to bring the largest pool of potential buyers to your home. A smaller pool of potential buyers typically means less demand for the property, which can translate into waiting longer to sell your home and possibly not getting as much money as the house is worth.
Aside from that, they also help with complicated transactions. Real estate agents understand all of the processes that come with a real estate transaction. There may be many potential issues to consider while going through the process, and having a real estate agent by your side that can give guidance and suggest next steps will help you secure your desired property. An agent can also help you understand unfamiliar terms or offer advice if there is anything you don't understand.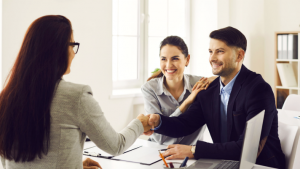 Real estate agents have ethical considerations. Though not all real estate agents are members of the National Association of Realtors, those who do join the group agree to abide by a code of ethics. The code of ethics stipulates that Realtors deal with all parties in an unbiased manner. Under the code, the Realtor is obligated to put the clients' interests ahead of his own. He or she is also required to make full disclosure about the problems with a property and be truthful in advertising. The Realtor code of ethics lays out a series of rules which are enforced by local boards. There is a $5,000 penalty for not following these rules, and they can suspend you indefinitely or kick you out of the association after three years. But there aren't national statistics on how often these penalties are enforced.
With a real estate agent, you will be saving your time and energy. Hiring a good real estate agent means you can purchase your new home in peace and comfort, without feeling overwhelmed. The paperwork involved in buying a property usually takes house buyers by surprise and gives them the shock of a lifetime, but agents can take care of this for you. They know how to not let sellers use aggressive marketing techniques and make sure all necessary actions are taken for you so you can focus on what's best for you and your family. As we all know, the touchiest part of a real estate purchase involves the delicate dance of requesting repairs. A real estate agent will be able to identify trouble that you may not see, as well as recommend a good independent home inspector who will provide a detailed report on problems with the house. Reports can be dozens of pages long and everyone is looking for something different in it. The important thing to look for in an inspection report is the condition of the house. If it's reasonably good, a request for repairs might make or break a deal with the agent knowing what's reasonable and excessive. But you don't have to worry when you have a real estate agent with you. 
Last but not the least, a real estate agent can detect possible future problems. When an agent inspects a house, they can spot potential problems that might arise in the future. This means they can identify areas of a property that need improvement to make it more valuable. A real estate agent also has an educated opinion on whether a property is worth it or not. And when a sale nears closing there are also problems that might occur like when potential buyers don't sign the contract by the deadline, they can miss out on special offers. It's worth keeping an eye on the situation in order to avoid any pitfalls before it's too late. For example, the title of the house may be unclear, as some long-lost relative may be listed on the title that doesn't approve the sale. Additionally, there may be a time-sensitive problem with financing from the lender.
It can be challenging to learn how to sell your home without a realtor, as this is one of the biggest transactions of your life. Though it will cost you money, hiring a real estate agent has many advantages. Agents are more capable of handling the complex process of selling a property, because they know the ins-and-outs of the legal and financial aspects. In this way, they prevent an emotional transaction from going wrong.
That's it for this blog CORE Member. What do you think of the steps and tips we've shared? When are you going to start, if not today? Let us know in the comments below. And don't forget to subscribe to our channel, click the notification bell, and like this blog. If you think that we have delivered value please share this blog with one person. Just one share is enough for us, for you to show your appreciation for the commitment and hard work we all put together in creating this blog that teaches and helps you on your mission of building your own fortune. And you don't know that one share could go a long way. And keep in mind that no matter how many times you're going to read this blog, you won't see any results unless you take action. Goodbye and see you at the next one!
[mashshare]
---