The Top 10 Marketing Skills Needed as A Real Estate Agent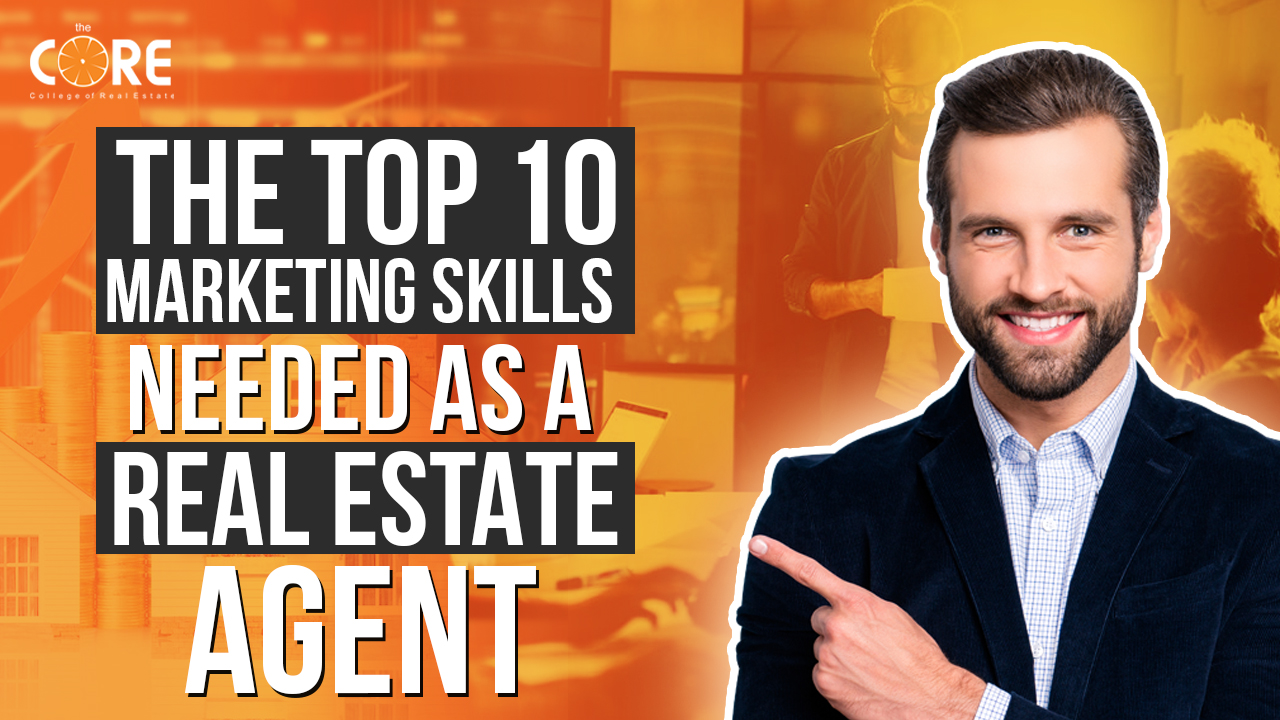 [mashshare]
In real estate marketing, there is only one truth: it is always changing. You'll always be second-guessing yourself if you're trying to keep up. Will the marketing strategies you used last year still be effective in 2022?
"Luckily for you, CORE Member, to find out the answer earlier, we spoke with some of the best real estate agents and coaches in the country to learn how they're combining old and new school real estate marketing strategies to build their brands this year. So, turn off your phone, grab a cup of coffee, and read up on these 10 innovative real estate marketing strategies for 2022
Unique. Original. Remarkable. It's difficult to come up with real estate marketing ideas that meet all of these criteria on a daily basis, especially if you spend a lot of time on the road meeting with clients and leads. However, thinking outside the box and identifying ways your primary marketing channels – website, SEO, email marketing, paid advertising, and social media content – can differentiate your agency or brokerage from the competition can sometimes be the best remedy for marketing fatigue.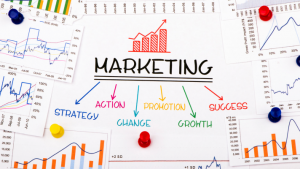 While real estate agents remain important in the home-buying process, buyers are increasingly looking to do more research online before contacting professionals. According to a study by the National Association of Realtors, 92 percent of buyers start their search for a home on the internet, emphasizing the importance of real estate agents maintaining an active online presence. You're missing out if you're not active, engaging, and networking online.
Real estate is a field that is both difficult and potentially profitable. According to the National Association of Realtors (NAR), 88 percent of buyers recently purchased their home through a real estate agent or broker, according to a study released in 2020. 73 percent of buyers interviewed only one real estate agent during their home search, according to the same study, underscoring the importance of raising awareness and getting in front of buyers as soon as possible. That is why a thorough understanding of real estate marketing is essential for anyone working in the industry.
Construct a Sturdy Marketing Foundation
How well your online marketing funnel attracts new home buyers determines the success of your real estate business. When looking for a home to buy, 44 percent of all buyers and 99 percent of Millennials turn to the Internet first. If you want to grow your business as a real estate agent, you'll need a professional website. When looking for a home and a REALTOR who fits their needs, home buyers expect quality. Your property listings, brand, and expertise should all be highlighted on your website. The following are some tools that can help you stand out:
     

Messages and images with a distinct brand

     

Design that is responsive

     

IDX integration Blog content Landing pages for lead capture

     

Pages devoted to specific areas
Your brand tells site visitors who you are, what you know, and how you can help them right away. Your pages will display perfectly on any device (desktop, laptop, tablet, or cell phone) your prospects use to access your content if you have a responsive real estate website.
The term IDX refers to the Internet Data Exchange. You can pull your listings into your IDX integrated website if you're a member of a multiple listing service (MLS). High-quality images are essential for standing out and giving potential buyers a clear picture of life after they buy a home from you.
We've put together a list of real estate marketing ideas that top agents use to promote their businesses today. These marketing tips will help you create a successful marketing plan, whether you're just getting started or an experienced realtor looking to attract new clients.
   

Make a website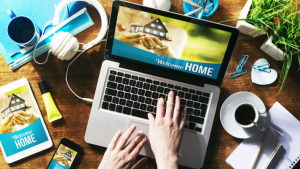 Many customers use the internet to research products and services before making a purchase. Creating a website for your real estate business will demonstrate what you have to offer to potential clients. Include listings on your website and update them on a regular basis to keep visitors coming back as they search for homes. A website is not only a good idea for real estate marketing, but it is also a necessity. Consumers nowadays expect businesses to have websites, and a bad website is worse than none at all. Here are some suggestions for making your website work for you 24 hours a day, seven days a week.
Have an eye-catching homepage. Did you know that 75% of people admit to judging a company's credibility based on the design of its website? Because first impressions are so important, your homepage should be in tip-top shape. This means bright images, a clear call to action, and an easy-to-navigate menu.
Make fantastic listings. When it comes to major purchases, today's consumers prefer to do a lot of the legwork themselves online, and this includes home purchases. Even though I've only rented, I'll Google Map the address, use Street View to get a feel for the neighborhood, see which businesses are within walking distance, look at home photos, and, ideally, take a virtual tour of the property when scouting around. With detailed descriptions, great photos, virtual tours, and easy access to Google Maps and Google Earth, your property pages and listings should make it easy for users to access all of this information. List the nearby hotspots and their respective walking distances (for example, the five-minute walk to the bus stop or the Starbucks at the end of the block).
Invest in a photographer. It is critical that you have stunning photographs of your properties. When it comes to photography, the right time of day or angle can make all the difference. Hire a professional photographer (preferably one who has photographed homes and architecture), or try your hand at it yourself if you have sophisticated equipment and are confident in your abilities. Just keep in mind that this is one of those situations where hiring a professional is a good idea.
Make a lead magnet. The key to generating leads is to provide something valuable to your audience in exchange for their contact information. Consider creating a lead magnet guide like "X Common New Homeowner Mistakes" or "X Features to Look For In a New Home." or "X Most Valuable Features of a New Home." Giving away free eBooks in exchange for an email address (and, in the case of real estate, a zip code) is a great way to get high-quality leads.
Make a lead magnet. The key to generating leads is to provide something valuable to your audience in exchange for their contact information. Consider creating a lead magnet guide like "X Common New Homeowner Mistakes" or "X Features to Look for In a New Home." or "X Most Valuable Features of a New Home." Giving away free eBooks in exchange for an email address (and, in the case of real estate, a zip code) is a great way to get high-quality leads.
Do your SEO work. A well-designed website is useless if no one can find it. SEO is a collection of techniques that work together to help your website achieve high-ranking in-search engines. This includes the following:
     

On-page SEO: Including the keywords you want to target in the title, meta data, image file names and alt text, and naturally in the body text for each page.

     

Off-page SEO entails obtaining links from other websites with a high domain authority. This, as well as your on-page SEO, will be aided by our SEO audit checklist.

     

Technical SEO is the process of making your website more responsive, secure, and fast. For this, use our technical SEO audit checklist.
     

Give Your Social Media Accounts a Boost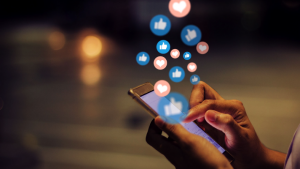 If you're a busy agent, spending hours each day creating social media content is probably not a good idea. In 2022, smart agents will use services like Artur'In to boost their social media accounts with the help of professionals while they focus on selling homes. They will post engaging local, branded photo and video content to your Facebook, Instagram, LinkedIn, and Twitter accounts for a flat monthly fee. They'll also create and manage Facebook ads for you, using MLS integration. It's like having your own marketing team for a fraction of the cost of your daily lunch. Facebook, LinkedIn, and Instagram are the most popular social media platforms for real estate marketing. Fill out every field available when creating your accounts so that you can be found by relevant users.
Use the appropriate hashtags. In your Instagram and Twitter posts, use the hashtag guide to come up with the right mix of local, topical, and popular hashtags that are relevant to your audience. These will assist you in being discovered by the right people.
     

Local hashtags: #[city]realestate #[city]realtor #[city]realestatebroker  #[city]living #[city]homes #thingstodoin[city]

     

Topical hashtags: #realestatetips #homebuyertips

     

Broad hashtags: #realtorsofinstagram #luxuryhomes #newhomes
Contribute. Real estate businesses can use social media to grow their audience, engage with followers, and strengthen relationships. Here are a few social media marketing ideas for real estate:
     

Do home tours and Q&A sessions using YouTube, Facebook, or Instagram live.

     

Provide real estate advice in bite-sized chunks.

     

Share news that is relevant to your niche and community.

     

Of course, you should post your new listings.

     

Join groups on Facebook and LinkedIn that are relevant to you.
Include social media sharing buttons on property pages. Home buyers want to share their favorite housing photos with their friends and family, so make it simple for them to email and share different properties online by including social sharing buttons.
Place social media ads. Regular Facebook marketing is great for maintaining client relationships, but it won't get you very far if you're looking for new clients. While it has the smallest organic reach of any platform, its paid ad targeting capabilities are unrivaled. You can choose to market to single thirty-somethings who work from home and own a pet. You can also target LGBTQ couples who are looking to purchase a condo.
Boards on Pinterest. For some industries, such as real estate, Pinterest advertising and marketing still has a place. Boards are an excellent way to share images and details about specific listings. You can make a Pinterest board for a single property that highlights the area's features and benefits in addition to property photos.
   

Make your real estate video marketing more interesting.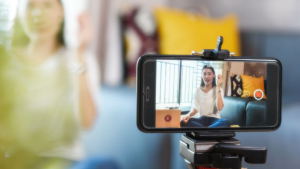 Sending a holiday greetings email to your contacts is unlikely to nurture your leads through the sales funnel as effectively as blog posts and promotional email messages. Getting into the spirit of widely celebrated local or national events, on the other hand, can humanize your brand.
In the following recordings, take a look at what the Modern Life Realty and ERA Justin Realty teams accomplished: The former flips a common video marketing strategy on its head by speaking to the camera while wearing… Well, whatever the featured gentleman is wearing. Meanwhile, the former jumps on the "Call Me Maybe" bandwagon (which has since been abandoned, but that's a different story) and makes the most of its 15 minutes of fame.
Both took a chance, which is something you should do with your real estate marketing strategy from time to time, as these tactics can often pay off handsomely. Consider conducting "man-on-the-street" interviews in addition to these bizarre videos. These videos don't have to be about your company or even about real estate in general. You could pose philosophical questions to them, such as what the meaning of life is, or inquire about their opinions on a local college or professional sports team.
     

Create a blog post or a video series highlighting some of the best restaurants and entertainment in the area.
Though property price, size, style, and features are the most important factors for modern home buyers, living in a neighborhood with a diverse range of food and entertainment options is becoming increasingly important. Movie theaters, restaurants, and other businesses can be found on Yelp, TripAdvisor, and a variety of other websites. However, there is a problem with these portals: it can take a long time to find a well-written review or the right information. That's where you come in as the all-knowing real estate agent.
Create a series of blog posts and/or videos that provide information on the best eateries and establishments in your area for home buyers interested in your market. It shouldn't be difficult to come up with these locations; simply think of your favorite places to go see a play or grab a bite to eat with friends.
   

Ideas for local real estate marketing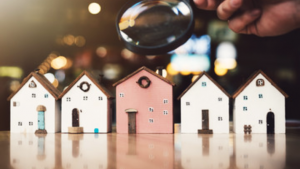 Two of the three basic pillars of your real estate marketing strategy are your website and social media profiles. The third one has to do with local listings and marketing. If you really want to learn everything there is to know about local marketing, check out LOCALiQ's Marketing Lab's free Local Marketing 101 course. Continue reading for some quick ideas.
Sponsorships from the community. Consider supporting local festivals, sports teams, or school events by sponsoring them. When you sign up as a local sponsor, your company name is often printed on t-shirts, program pamphlets, or flyers. On your website, include local content. In many ways, you're selling more than just a house; you're selling an entire town or region. With high-quality, beautiful photos of local town landmarks and familiar sites, you can show off the best that your area has to offer. Also, make sure to include some local-oriented keywords in your copy to ensure that buyers searching online for homes in your area find your content.
Create a Google Business Profile. Listings are one of the most crucial aspects of local SEO, and one of the most important listings? Your Google My Business account. Users can easily find you in Google Search, Google Maps, and the Knowledge Panel thanks to this free listing… not to mention that it functions as a secondary homepage for your company. It enables a person to:
     

Make a phone call or make an appointment.

     

Read reviews and leave your own.

     

Read, ask, and respond to frequently asked questions.

     

Check out the available listings and prices.

     

Get a sense of your company's identity and expertise.
All of this without even visiting your website. A complete, optimized Google Business Profile is, without a doubt, a very good idea for your real estate business.
Become a columnist for a local publication. Look into writing a column or a feature for a local publication. You don't want to come across as pushy. Today's consumers despise being sold to. Instead, offer advice and viewpoints that are useful. Write about how rising house prices indicate that the town is doing well or list the reasons why your regional area is becoming more popular (for example, a revitalized downtown area or a better school system).
Organize free home-buying seminars. Hosting mini seminars allows you to make yourself and your knowledge available to the community. Consider holding a 101 seminar on the fundamentals of home ownership and mortgages. Remember that today's marketing is all about inbound, and that doesn't just apply to the internet. Before investing time and money in you, users want you to share some of your knowledge for free. A local equivalent of a webinar is a home buying seminar. Yes, it will take time and effort, but your guests will be impressed and will have formed a bond with you. When they're ready to buy a house, that relationship will be worth its weight in gold.
Join forces with local businesses. For your real estate marketing efforts, building relationships with other local businesses will be crucial. Try to persuade local breakfast establishments to let you purchase a set of new coffee mugs with your logo on them or a spot on their paper placemat setting. Alternatively, form a referral exchange with local moving companies.
     

Ideas for real estate email marketing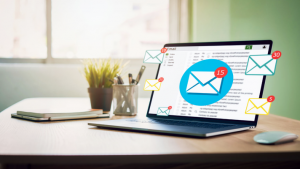 Email marketing has long been regarded as one of the most effective marketing strategies in any industry and at any stage of the sales funnel. Here are some email marketing ideas for real estate. Publish a newsletter. Collect email addresses through your website and events, then send out a helpful newsletter with new listings, upcoming seminars, local events, and other information. Make sure to divide your lists into communities so you can provide highly relevant content.
Create a nurturing email campaign. Nurture campaigns are similar to Hansel and Gretel's breadcrumb trails, except instead of a gingerbread house, clients find their dream home (hopefully without a resident evil witch). Leave a trail of high-end panko breadcrumbs for your clients by tailoring your interactions with them based on their previous actions. Send them an email detailing other nearby houses on the market if they first came to an open house with you. Send them your "10 Things Every New Homebuyer Should Know" eBook if they attended your first-time homebuyer's seminar. Deliver content that will assist your clients in taking the next logical step in their journey, depending on where they are in it.
Send out email greetings. Send out personalized emails during the holidays, or even on your clients' birthdays or anniversaries, for a simple but effective email marketing strategy. A small gesture can go a long way, and satisfied customers will gladly refer you to others who require your services. Just don't use a generic email address!
   

Real estate marketing ideas that aren't online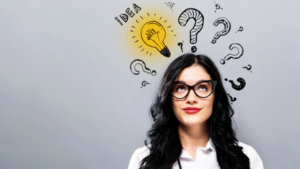 Let's not forget about the physical world in the midst of all this digital marketing talk! Here are some tried-and-true offline real estate's marketing ideas that still work. Merchandise with your company's logo. Pens, drink koozies, and other freebies are your best friend when it comes to business branding. Spread your brand by giving away branded items at local festivals and events.
Make use of call tracking. Real estate is one of those industries where call tracking is an absolute must in paid search campaigns. When looking for a realtor or scheduling a viewing of an apartment, condo, or house, most people use the phone. If those calls are generated as a result of someone seeing your PPC ad, you'll want to be able to track which ads and keywords are generating the most calls.
Make a standout business card. On a Friday night, make an awesome-looking business card and hand it out like pizza flyers. Don't forget to include your email signature! Business cards are a classic that will never go out of style. You'll always have face-to-face meetings with buyers, sellers, and other industry professionals, so having your information on hand to share with them is critical. A card that lists your company name and contact information in the smallest, plainest font, on the other hand, will not be remembered. Investigate the best business card creation services available and look for one that offers unique versions such as the one above, which will help people remember you long after your conversation with them is over. It may seem like a minor detail to devote so much time to, but real estate agent marketing is constantly evolving — and becoming more competitive — so seemingly insignificant details like this can help you stay top-of-mind.
Mailers from the past. The internet is the place to be, but traditional advertising has its place as well, especially when targeting specific audiences. Consider sending postcards to qualified leads or potential buyers in the zip codes where you do business. After you've closed, give a local care package. After a client closes, your relationship with them does not end. You want them to remember your name so that they can pass your information on to friends, family, and acquaintances who may be looking to relocate in the future. Send clients a local care package with local movie or theater tickets, restaurant gift cards, and other items after they close.
     

Profit from the popularity of the most recent internet memes.
You may believe that memes are just another internet distraction that prevents you from completing important tasks such as segmenting real estate leads in your CRM database or scheduling meetings with potential clients. Memes, on the other hand, are a (dare we say) fun real estate marketing tactic that is just now catching on with agents and can get your audience laughing. Try to think of a way to use it on Facebook, Twitter, Instagram, Pinterest, or even your blog as soon as you notice a (politically correct and totally appropriate-for-work) meme is making the rounds online. A meme-filled post titled "10 Feelings All Home Buyers Have During the Process" could help you connect with your target demographic.
   

Tips for Real Estate Branding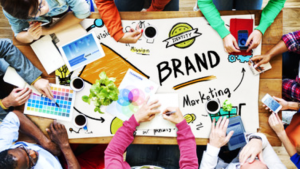 Create a compelling real estate agent bio for your About Page. Leads should be able to get a strong sense of your professional qualifications and personality when they find your brand online. Create a compelling real estate bio that details your experiences, values, and interests, and post it prominently on your website's 'About Me' page. Because you are your brand, your personal photo should reflect a friendly demeanor while also elevating your brand with a professional appearance.
Engage the services of a professional photographer who can offer positioning advice and ensure that the finished product is crisp and presentable in a variety of formats. If you're short on cash early in your career, you can also take a professional-looking photo on your own.
Come up with a value proposition. You should not only have unique characteristics that set you apart from the competition if you want to be a successful agent, but you should also be able to define what those unique features mean to your clients, leads, and community. Your value and strengths as an agent should be highlighted in a short value proposition. This statement will appear repeatedly in your marketing materials.
Prepare a 30-second elevator pitch to use when speaking with new prospects. If you created a value proposition, you could think of a pitch as a similar exercise. However, how things appear on paper does not always translate well to interpersonal interactions. You should be able to make a brief but powerful statement in your initial conversations with leads that conveys you're a knowledgeable agent who knows the market better than anyone. Practice your pitch aloud once you've finished it.
Print some swag with your logo on it. Brand recognition in your community can aid in the expansion of your company. Have your name, logo, and contact information printed on items like calendars, pens, keychains, and notepads to give out to clients or at local events.
Clients should be asked to review your services online. Consumers use a company's online star rating as the most important factor in deciding whether or not to do business with them. Online reviews rank highly in search engines, have a significant impact on your company's reputation, and are a significant source of lead referrals. Take control of your brand by asking for online reviews from satisfied customers and making it simple for them to post in multiple places.
Request testimonials from your best former clients. Past clients who are pleased with your services are your best brand ambassadors. Your brand will gain social clout as a result of their comments and feedback on your website. Inquire of some of your best former clients if they would be willing to provide feedback in exchange for a testimonial. Written testimonials are fine, but testimonials that include photos or video are even better. Have a distinct signature item or appearance. Many agents have a distinct appearance, whether it's a favorite color, a dress style, a hat, or a hairstyle (our VP of Marketing, Seth Price is known for his pink-hued pants). Develop a recognizable and memorable positive, distinct factor for your personal brand.
 

Build a Successful Real Estate Marketing Plan
It's not all about the strategy. You must have a well-thought-out strategy.
     

WHO are we trying to reach with our marketing?

     

WHERE do they spend their time online?

     

WHAT kind of message do we use to get people to sign up for our mailing list?

     

HOW are we going to close them?
Create a simple framework that will guide the marketing strategy. Clearly define your objectives. Determine which goals you'll strive to achieve. Plan and figure out what kinds of habits you'll need to develop. Will you keep track of how many sales you make each month? Each month, how many new leads are generated? Consider which marketing strategy will assist you in achieving each of your objectives. Make use of activity goals as well. Focus on a specific number of calls to make each day, for example. When it comes to marketing your real estate business, there will be ups and downs. Measuring activity ensures that you'll keep working hard even if you haven't seen any results yet.
Determine who your ideal customer is. Marketing is always most effective when it is targeted at a specific segment of your overall market. For example, if your target customers are first-time home buyers, your marketing will need to speak to them in one way and investors in another. Create a unique selling proposition. Identifying your unique selling proposition (USP) allows you to differentiate yourself from other real estate agents.
Consider what distinguishes you. What do you have to offer that they don't?
     

Is this your personal experience?

     

What's your personality like?

     

What is the extent of your local knowledge?

     

Or is it something else entirely?
How does your unique selling proposition (USP) add value to your customers and encourage them to work with you? To reach your target audience, select marketing channels. Decide about which marketing channels to use. It's impossible to find the time to use every available social media platform and effectively optimize each channel. Choose how you want to spend your time. Will you make use of the internet? Will you be blogging frequently? Will you use Facebook, Twitter, YouTube, or some other form of social media? Based on your personality and other skill sets, choose the marketing channels that make the most sense for you.
Define a strategy for nurturing leads. Seventy-five percent of leads aren't ready to purchase. Warm up email leads by sending them information that builds trust and demonstrates your expertise on a regular basis. To your newsletter list, send out new blog posts. Provide neighborhood updates, real estate market trends, how-to videos, information on how to qualify for a loan, walk-through videos of your most recent listings, and so on to your subscribers. Don't forget about cold calling in real estate. Choose the tools you'll need to put the plan into action. Make a list of the tools you'll need to implement your real estate marketing strategy. Choose an email service provider, project management software, event management software, website creation software, and other brand-building tools.
Performance should be measured. Define precise metrics to use in determining success. Use goals that can easily tell you if you've met your objectives within a certain amount of time. "I will increase my lead flow," don't write this. Create a goal that says, "In the month of June, I will generate 500 new email subscribers." At the end of the month, you'll know for sure whether 500 new leads were generated or not. Get ready, get set, and go to the market. As you can see, there are numerous methods for marketing your real estate company. Take your time to figure out which strategies will work best for you, and then lay the groundwork.
Begin with the steps that build on the resources you already have. If you already have a large Facebook following, for example, look for tips above that will help you grow that audience. Then, logically, expand your web presence by moving into other areas. It's all too easy to feel overwhelmed. The key is to map out a long-term strategy and then start putting it into action week by week. Finally, make sure that your website is at the center of all of your real estate strategies. Your website serves as your online "home." It's where the majority of leads and business will come from. Make a name for yourself. Increase the number of visitors to your website. Profits from your real estate business will continue to rise steadily.
That's it for this blog CORE Member, remember to subscribe to our channel and if you feel like we've delivered value please share this blog with ONE person. That's right just one person as a token of your appreciation for the hard work we put into making content that educates and helps you on your mission of building your own fortune.  Remember you can read blog after blog, but it isn't until you actually take action that you'll start to see results.  See you soon!
[mashshare]
---