The Real Estate Plan to More Sales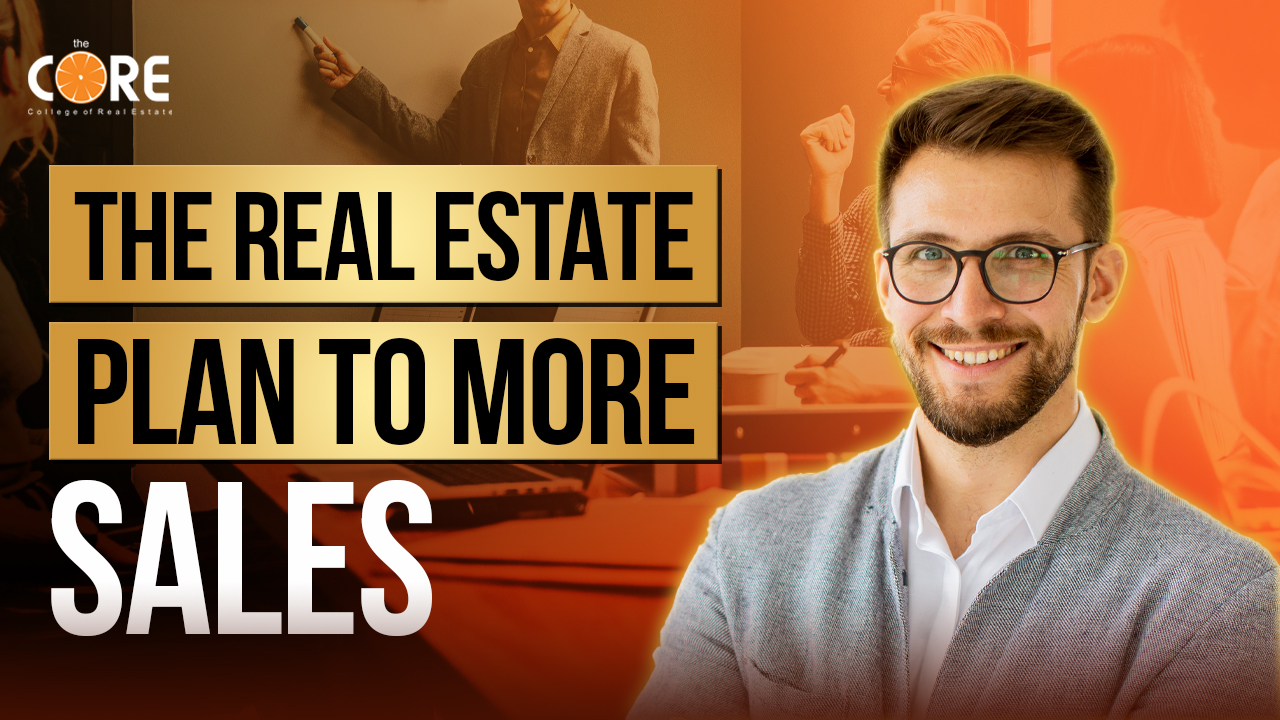 [mashshare]
Hello, people. Welcome to the CORE College of Real Estate Youtube channel. Real estate is contingent on many factors, such as interest rates, economic conditions, and job growth. Regardless of how the market for real estate is currently behaving, there are still many strategies that can be employed by novices and professionals alike in order to help our businesses prosper. This blog examines some of these strategies. If you want more real estate content, CORE Member, subscribe to the CORE College of Real Estate Youtube channel, and hit the notification bell.
Identify the target market
This is a common strategy for becoming successful as a real estate agent. By specializing in a market that's worth focusing on, real estate agents and companies are able to understand the complex variables of the market. This gives them an idea about what's driving the target market currently, what risks are involved, and most importantly, where the market is headed in the short and long term. For instance, a real estate broker can create different marketing strategies according to the developments happening in a given area.
Budget for marketing expenses
For your real estate business, one of the most significant factors to success is to develop a marketing budget and stick with it. You can spend your marketing dollars on a wide range of platforms and channels, such as websites for real estate agencies, email, social media, and postal marketing. Your marketing spending must consider your target audience. For instance, a San Francisco-based company might require internet-based marketing, while a rural company requires something else.
Create a website and use social media
Regardless of the market, it is important to establish your presence on the internet with a professional website. Social media accounts are also included. These relatively inexpensive tasks can have huge outreach potential. On search engines relevant to your business, you can purchase ads for more visibility.
In today's modern age, the internet has become the search engine of choice for many people when they are looking to buy things. By having a website up with updated listings, you will attract more clients and will be able to maintain top rankings. Then end your blog post with something a little unexpected, like a mortgage calculator. Having this value-add in your blog post will make your website stand out and get attention without being goofy. Online content creation (or "content marketing") is your opportunity to demonstrate to the world that you are an expert in your field, giving you a way to provide valuable information to prospective buyers and sellers. Since your website is the primary source of contact for your prospects and hosts ads, content there is the best place to host marketing materials.
Encourage referrals and word-of-mouth
With promises of making as many deals as they like by attracting customers, new buyers will often pay the price to attract. They will also attempt to maintain referrals. For example, if a customer was referred, he/she is more comfortable hiring a real estate agent by a friend, co-worker, or relative. Always give referral bonuses to the person who referred your new customers to increase the likelihood they'll hire someone.
41% of real estate agents are recruited through professional connections. If you want to sell your home, don't ignore brokers and realtors who may be eager to list with you. Send customers a few months after they've moved in to ask how they're doing, and ask for a referral. Some realtors will offer to plan a housewarming party for their new homeowners and use the list of guests to meet with potential buyers.
Respond quickly
Our world has become more demanding, with more people quicker than ever before. It's important to respond to customer inquiries in order to keep new market share coming in. If you want to stay competitive, responding in an efficient way is the key. This is crucial to having credibility and a reputation as a freelancer. You must be able to access email via a smartphone, either by carrying around your email constantly or by taking your smartphone with you at all times. In this business, customers are often seeking immediate responses. If you respond promptly, it helps build trust and credibility with them.
Publish a real estate newsletter
If you are serious about your long-term success, then you may consider publishing a weekly or monthly newsletter that shares updates on current mortgage rates, changes in real estate laws, benefits of homeownership, how to develop real estate investment portfolios, health checks on the local market, and so on. The newsletter shows your knowledge. It supports your commitment to the business. It seems to be a nice resource for company owners, so I think most prospects would appreciate it. You can send a newsletter to your subscribers that showcases the content you've written for your blog and includes images of properties, videos of tours, or virtual tours.
And in order to stay on top of things, send them relevant content, report on local real estate news, and update them on listings in their area. It doesn't have to be overly complicated or extensive — just enough to keep them reconnected with you by letting them know you're staying up on trends in your local market. Maintaining momentum down the sales funnel is essential. Not every prospect who reaches out to you is ready to do business right away, but email marketing allows you to maintain contact with people without effort, providing them value with every message you send.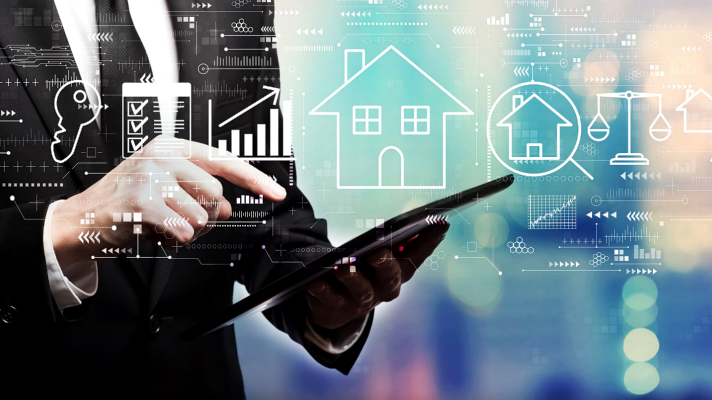 Dispel questions on the need for a real estate agent
As customers become more familiar with technology, they are less likely to believe in the value of human interaction. Disintermediation marketing targets these trends' audiences by convincing homebuyers that experts have the answer. Their first contact should be with a professional real estate agent. You can educate the customers whether they need a real estate agent or lawyer to help with negotiations during the buying or selling of a house through marketing channels on your website.
Plan for success
Whether you are a real estate agent or developer, you will need a business development plan for your real estate developments. This ensures that you are successful in the long run. With the help of a business development plan, you can plan out your expenses, contingencies, and other risks. There are many different ways people can fail when they work in isolation. For example, a well-documented business plan allows you to better plan your budget for next year's real estate marketing strategies.
Develop brand awareness
A real estate business must have a name of its own in order to succeed. It could be the company's name or any word that captures the personality and mission of your property. Whatever strategy you apply during sales will need to keep this concept in mind. When building a real estate business, being in high demand can lead to success. Developing a name that brands the company throughout its lifespan is key.
Build a blog
With the latest tools, you can start a blog and write posts that help your business show up in the search results for relevant terms on a consistent basis. You can use Google Analytics and Ahrefs to find which search terms and keywords your target clients are looking for, which will provide you with fresh topic ideas. Link them to your main website, so they can learn more about you and your business and continue to optimize the link. And don't forget to create images for your posts.
Employ virtual staging
How can you excite potential buyers? This is through staging your property online. You can save yourself time and money, increasing the chances of selling for more. And a 2018 study of 4,200+ homes found that 85% of staged homes sold for 6-25% more than unstaged homes.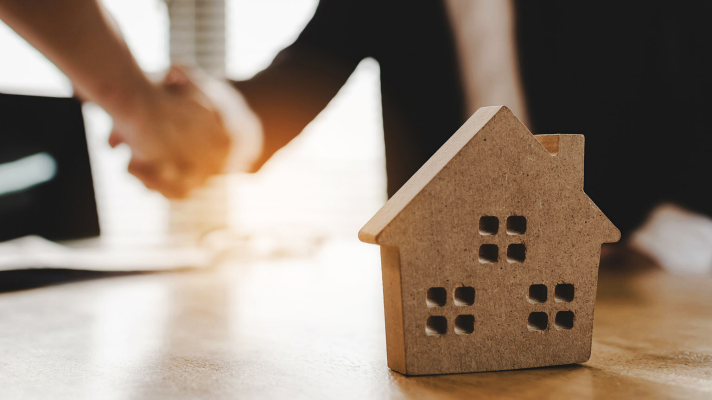 Try experiential marketing
Experiential marketing actively engages your prospects. It invites an audience to engage with a business in a real-world situation. You can host a tour of the location you're selling in. You can also provide a workshop for home buyers on the housing process, or hold an open house and invite prospective buyers to view homes.
Partner with local businesses
Arrange a schedule to visit local clothing boutiques, home decor showrooms, and coffee shops. Organize an open house event with them. Invite people for a unique way to encourage prospects to come in. Potential home buyers can look through each room and get discounts from local businesses by partnering with sellers.
Run paid Instagram promotion
On Instagram, listing pictures and sharing them with people can help you find buyers who may not otherwise be found in your area. Instagram also promotes high amounts of engagement with potential customers, so you can focus on a more powerful marketing strategy for paid advertising. Instagram ads allow you to control the audience, budget, post type, and promotion length with targeted hashtags. These posts can be seen by an audience you'd like to target.
Use drone photography
Use a drone camera service, like HouseLens or Sold by Air, to take photos of the home's exterior and surrounding landscape. You can also rent drones or purchase a drone for high-quality shots of your home's exterior and landscape. You can use the photos to provide a visual element without taking up space in your listings. Videos provide detailed walkthroughs of exterior features like patios and pools that give a more vivid sense than text alone. Don't have the drone photography chops you need to display your client's homes in the best light? Services like Drone Base have thousands of experienced photographers specializing in both residential and commercial real estate.
Create a Zillow profile
Zillow has over 188 million monthly viewers. It provides an economic opportunity to reach thousands of new prospects. Zillow listing is a resource that helps photographers, designers, and artists dominate their professional niche. This is through preparing for the visibility that a profile on Zillow brings.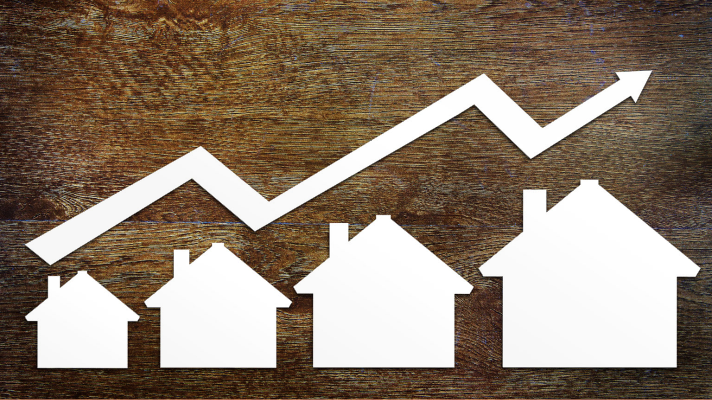 Make your own videos
A video is a powerful tool for realtors who want to stand out from the crowd. It often doesn't cost thousands of dollars. A highly produced video features testimonials. These can be shared with potential clients or even for your own promotional use.
Co-host a webinar
If you want to generate leads for real estate agents or property buyers and sellers, start by hosting a webinar and showing them what prospects want. You can rely on local-based partners like title companies or lenders. Setting up webinars with a local home improvement service can be helpful for online sellers. They can offer an exclusive piece of information to their potential customers that they might not find in other places.
Collect and display testimonials
With your previous client referrals, you'll have already established a store front of trust. If one of your clients is up for sale, contact them and get a paragraph-long blurb talking about how helpful you were. Ideally, you would also have permission to show your service or company's past clients what they've experienced with your company. If at all possible, showcase these testimonials on your website so prospects can see the kind of work that you've previously done and the quality of client service.
Leverage traditional advertising media
The real estate market has been impacted by the evolution of digital marketing. However, some old-school tactics still work. You can use ads in print media like Real Estate Weekly and billboards. They can help create a big boost for real estate agents' marketing campaigns.
Optimize your website for mobile
To create a successful campaign, you need a mobile-friendly website where people get insight into your background and business as well as simple contact methods. Many real estate agents are tired of their website users dealing with a clunky, "desktop condensed onto a phone screen" mobile site. They want their web experience to be as seamless and optimized as possible. There's no reason your prospects should have to deal with this. Be concerned for them as they want to learn more about your business.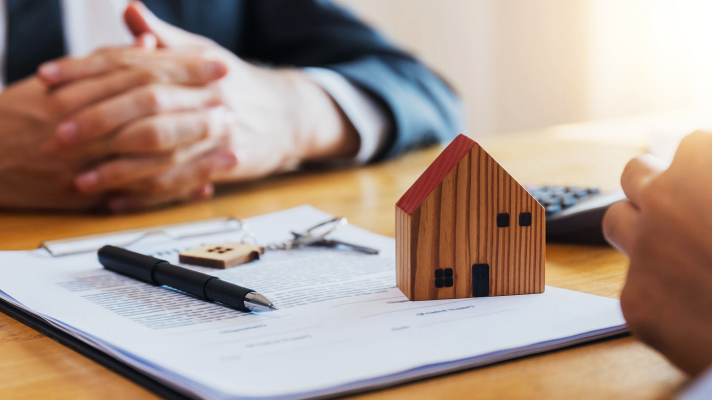 Actively leverage social media profiles
It can help to maintain an active social media presence and then use that same platform as a means of connecting with potential clients. For example, joining relevant local Facebook groups and answering the questions people ask them, or posting content on social media sites like Twitter and LinkedIn. With your social media presence, prospective clients would be able to connect with you. Show that you know what you're talking about and are a real estate agent in your niche and area by demonstrating through your blog, website, and social profiles that you have a grasp on the field. Just having your content online for Google to find isn't enough. While this should generate traffic to your website and make audiences aware of your product or service, you also need a social media presence to actively engage with them. This can help people get familiar with who you are and generate more interest in your brand.
Create a stand-out business card
Creating professional business cards to help you gain advanced in-person relationships is one of the best ways real estate professionals can build their brands. Business cards are easily distributable. They provide instant leads for any prospective customer interactions. They're essentially micro-marketing resources that help you gain instant calls to action.
Film video walkthroughs
People have a strong desire to know what they might be buying. This can be done by using immersive video tours on your listings. This is in order to show customers the properties in detail. They will be prompting them to explore their new purchase or lease and discover it for themselves. 
Invest in branded swag
Providing free products, such as pens and keychains, to your clients. It can help create brand recognition and loyalty. For these free products, you should ensure that you have one or more sizes. This is to best suit the needs of your customers.
Updated real estate agent listings and reviews
To be successful, online marketing campaigns include a way for customers to share their stories. This means you need a platform to gather reviews. Referrals are the best source of new business. Great reviews help boost your referral machine.
These marketing ideas will help you impress your audience with your professional services and achieve your company's marketing goals. This marketing plan can also establish steps for success and identify goals that are crucial to reaching them. Many real estate professionals have trouble taking on the responsibilities of marketing, like creating content and managing social media. They can outsource those duties to contractors in order to save time and money on resources. If you're looking for cost-effective help getting your website or content up to speed, rather than investing too much development time in yourself, consider outsourcing these processes to others.
That's it for this blog CORE Member, remember to subscribe to our channel and if you feel like we've delivered value please share this blog with ONE person. That's right just one person as a token of your appreciation for the hard work we put into making content that educates and helps you on your mission of building your own fortune. Remember you can read blog after blog, but it isn't until you actually take action that you'll start to see results. See you soon!
[mashshare]
---