The Importance of Sales Funnels in Real Estate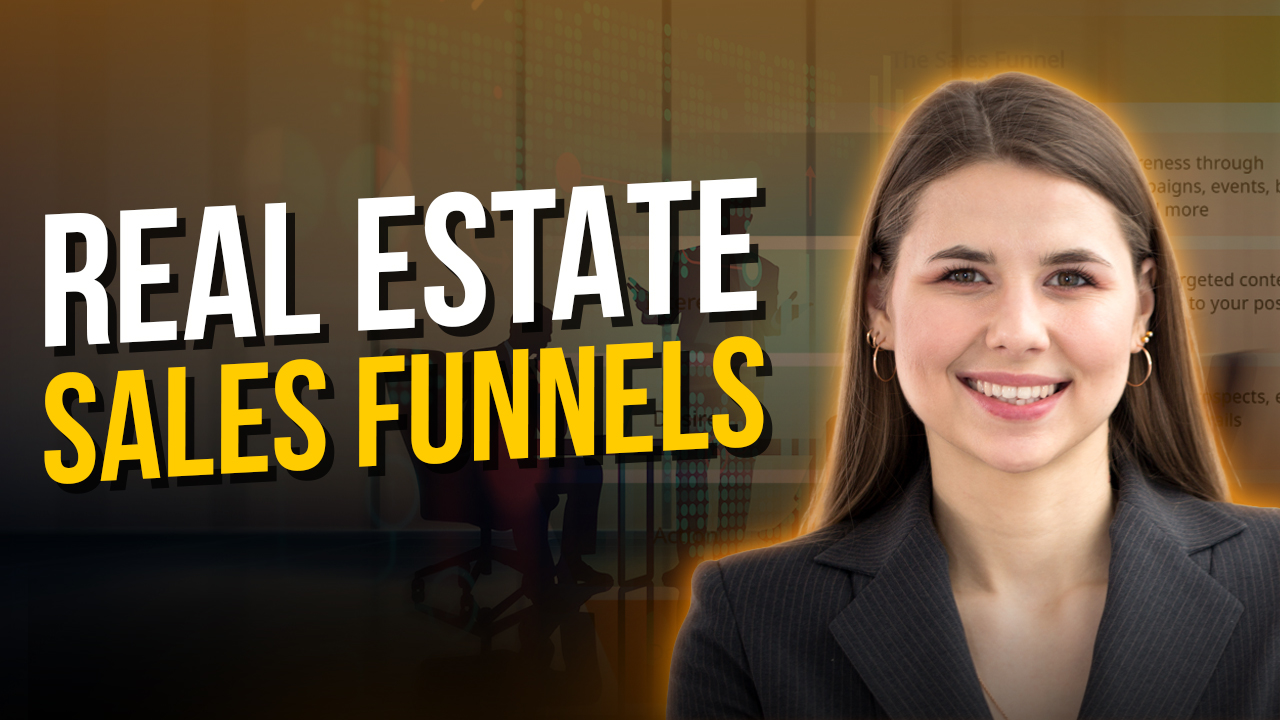 [mashshare]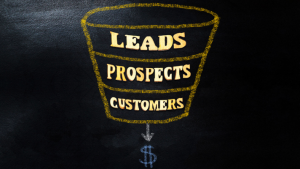 As a real estate agent, you are busy year-round. When selling a property, it is imperative to have a sound strategy that leads to success, and this is where sales funnels come in. Sales funnels are designed to convert casual browsers into prospects and then eventually buyers for your clients.
Luckily for you, CORE Member, In this blog, we will break down the different elements of a successful sales funnel and how they all work together to bring in more and more potential buyers, which will result in a higher chance of closing a sale.
A strong sales funnel is a need for today's real estate agents. The procedure of generating leads, converting them into prospects, and then retargeting past clients is referred to as a real estate sales funnel.
However, being a real estate agent does not automatically make you an expert in digital marketing.You must gain a thorough understanding of real estate marketing if you're starting a real estate company. This includes using a real estate CRM and social media to generate leads.
What Does a Real Estate Sales Funnel Actually Mean?
The process of turning a potential customer who has never heard of your brand into a customer is known as a sales funnel. Communication and connections with as many people as you can are essential in real estate.
There aren't many people purchasing or selling a home in any given population (for instance, 1,000 people) (perhaps just a handful). In order to maximize the effectiveness of your marketing, you must be able to connect with those 1,000 people.
However, many real estate professionals nowadays aren't very skilled at creating their marketing plans.
Real estate agents used a very basic real estate funnel decades ago. They spoke with friends and family until someone expressed an interest in buying or selling a home. Then they recently closed on a real estate sale. Now, things are completely different. Since the advent of the internet, more people are now searching for real estate agents. Real estate agents consequently created websites. And it was a fantastic success. You would be the one to receive a real estate lead.
But today, you can find thousands of agents worldwide. On Google, LinkedIn, and Facebook. Whether someone even sees your landing page is a question of SEO. And as a result, building a sales funnel is now much more crucial. You might be able to get visitors without a solid real estate funnel, but you won't be able to convert that traffic into leads.
So let's examine how to create a sales funnel, what a sales funnel looks like, and how a real estate sales funnel functions.
How Does a Real Estate CRM Operate?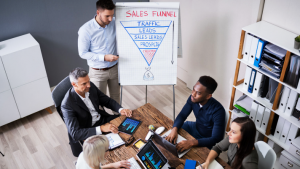 A real estate customer relationship management (CRM) suite is a piece of software made expressly to support you with your sales management and customer connections. One of the most widely used programs for both general and real estate marketing is Salesforce. Having a real estate CRM is essential if you want to build a funnel for selling real estate. A Realtor needs to be able to identify their qualifying leads, track their customer contacts, and understand where their prospects are in the marketing funnel.
When it comes to marketing, the real estate sector is a little unique. In the real estate business, you'll discover that you interact with prospective clients quite frequently before they decide. And before you discover a potential client, you might speak with 20 people.
Your sales funnel becomes even more crucial as a result, and your CRM software can't handle everything. Your funnel won't be made for you by your CRM application.
Building Traffic and Gaining Leads
Before you even get a potential client online, you might have 10,000 visitors. Obtaining as many leads as you can is essential for today's realtor. Competitiveness abounds in the real estate industry.There are a few things a real estate agent might consider:
You might attempt to just build your lead pool. On gaining a sizable online following, you can concentrate your marketing efforts. Another option is to use SEO to dominate the local real estate market. You can then focus on raising your conversion rate.
As an alternative, you might strive to develop targeted qualified leads. You may concentrate on sending out customized emails. You might seek out buyers or sellers who are very likely to make a commitment. Either way, prospecting will probably take up a similar amount of your time. Either a lot of leads need to be generated, or your leads need to be carefully vetted. Your choice of marketing plan will determine how you proceed.
Realtors today use a variety of methods to increase their visitors. You should concentrate on content marketing if you desire website visits. With the help of content marketing, you may attract customers who are interested in your goods and services.
Interacting with your followers is the best way to grow your social media presence. A new leader could emerge from every follower. As well as handing out cards, fliers, and mailers in person, it's preferable to accomplish both of these things. Anywhere could be a potential source of leads.
Traffic to Prospects Conversion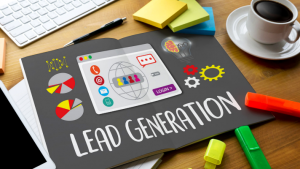 The next step is to turn the traffic into prospects once you have it. It follows that you must engage them in conversation. Like in other industries, their likelihood of committing increases with your level of interaction.
Currently, there are several ways to get in touch with you: signing up for a mailing list, emailing for additional details, following you on social media, or giving you a call.
To get your leads to interact with you, you must prompt them. Have a call to action that invites readers to interact with you or subscribe to your social media accounts on every blog article. Link to your website or landing page from each advertisement.
The funnel's top is where you still are. Although your leads exist, you are not tracking them in your CRM because they have not interacted. In order to reach them and learn what they need, you must first obtain their contact information.
You may ask them to like something, follow you, or message you on Facebook. Have them complete a contact form on your website, if possible. You should always have a call to action, whether you're running a sponsored Facebook advertisement or improving your website.
Moving Through The Sales Process
You must advance them through the sales process after making an initial connection with them. Despite the fact that they may have contacted you, they are not yet one of your clients. As customers progress through the sales process, you want to be sure.
Consider the sale of a home. To begin with, they will research the necessary renovations. They will investigate the asking price for their house. They could connect with you, finally. Though it can take months to complete.
Think about someone who is purchasing a home now. They will investigate the financing and credit criteria. They might receive pre approval. They'll begin their own independent search for properties. They might finally get in touch with you after that.
Therefore, prospecting takes a while in real estate marketing. Lead creation and lead conversion require a lot of your time. For the unlikely event that a prospect is prepared to commit, you should be sending out emails and texts continuously.
Promoting, Upselling, and Resale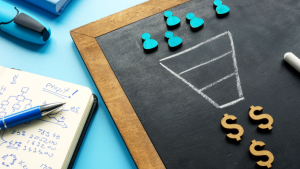 You've now made contact with a seller or buyer lead. What comes next?
Selling, upselling, or reselling to a potential customer or seller constitutes this step in the sales funnel.
As a realtor, you need to ensure that your client is committed to working with you. Furthermore, since you have a fiduciary duty, you actually don't want to "upsell" a home to someone who is seeking to buy one; instead, you want them to receive what they want. However, a real estate agent is permitted to morally "upsell" ancillary services. For instance, you may offer house staging services, photography, or videography services to sellers.
It makes it simpler to consistently market your services if you have a pitch for everything.
And it does depend on the kind of service you're offering. The services you offer will differ depending on whether you work mostly with real estate investors or listing agents, for example. Spend some time considering the services you wish to market and any other services you might be able to provide.
Remarketing to Your Existing Clientele
You'll also discover that your past clientele become significant as your profession develops.
The majority of folks won't purchase a home annually. But occasionally a real estate investor will wish to purchase rental properties. You won't know if you don't make it a practice to stay in touch with your previous clientele. You might learn from a former client that they know a house buyer or seller that you should get in touch with if you send them a few emails. If you keep in touch with them, they'll remember you the next time they need to purchase or sell.
It is via remarketing that you may establish enduring relationships and significant connections. It will be better for you if you maintain relationships with past customers.
Additionally, doing lead retention is less expensive than performing lead acquisition. Instead of interacting with strangers, it is simpler to secure leads when you have already dealt with them.
Examining the Real Estate Sales Funnel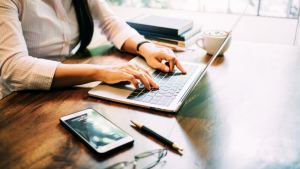 The real estate sales funnel can sometimes be best understood by physically moving through it.
Consider the typical operation of a sales funnel.
10,000 visitors per month are brought in via SEO and social media. These people have been to your landing page, blog, and social media. They are drawn to your brand but may not be prepared to make a purchase. They could have found you by clicking on a Facebook or Google advertisement, or they could simply have heard about you through a friend.
Of those 10,000 individuals, 200 develop into possibilities each month. By doing so, they either email you, message you, or make another direct contact with you. They've communicated with you. They are now incorporated into your Salesforce (or other CRM) platform. You at least possess a name, an email address, or a social networking account.
Eight of those 200 prospects end up as clients. They choose to actively participate and collaborate with you. And out of those eight clients, you actually close on three home sales in one month. This represents your performance for that particular month, but some of your clients may find homes the following month, some of those prospects may end up as clients, and some of that traffic may turn into leads.
At this point, it is clear that these people are moving through a funnel. There are 10,000 individuals at the top. Only three are available per month at the bottom. However, three each month is more than sufficient to earn a decent life as a real estate agent. It is important for you to realize that it is a matter of numbers and that you won't be able to close all of those leads.
To make sure your sales funnel functions properly, each component of the funnel is crucially necessary. Out of those 10,000 people, for instance, if you had only received 100 prospects, you might have only had four clients and sold one house. Every choice you make builds on itself.
FAQs on Real Estate Sales Funnel
Do you have any tools to assist you with the real estate sales funnel?
Your real estate funnel might be aided by a ClickFunnels account and numerous Salesforce plugins. WordPress also has a tool for tracking real estate sales funnels.
What if your real estate sales funnel isn't effective?
If your sales funnel isn't generating leads, you should try to either generate more leads, generate more conversions, or both. You could need to increase brand recognition or investigate the reasons why leads aren't turning into sales.
What distinguishes a real estate funnel from a standard funnel?
Much greater degrees of dedication are necessary in real estate. A real estate company will need to court leads far more than an eCommerce company would. Your conversion rates won't be high, but that's okay because you don't need them to be. Your month can be made or broken by a single listing or prospective buyer.
TIPS FOR ESTATE & LETTING AGENTS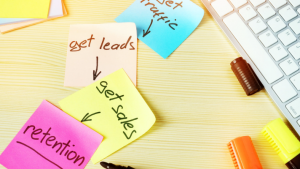 Your online marketing efforts should encourage more people to visit your website. Once there, you can design a conversion funnel that each visitor can follow.
Consider that you are trying to attract buy-to-let investors. For that particular group of visitors, you could produce a report or guide that offers helpful information in exchange for their email address. Utilize marketing to direct traffic to a landing page you've created that is intended to "sell" the advantages of downloading your free content.
Once they've requested your file, include them in a nurturing email campaign and educate them about buy-to-let.
If you want to draw in additional customers or vendors, you may employ the same strategy. Once you've begun to nurture and feed that prospect with information, you can remarket to them on Google or Facebook to make sure you stay top-of-mind.
They are more likely to select you as their estate agent when the time comes to make that decision if you are available.
That's it for this blog CORE Member, remember to subscribe to our channel and if you feel like we've delivered value please share this blog with ONE person. That's right just one person as a token of your appreciation for the hard work we put into making content that educates and helps you on your mission of building your own fortune. Remember you can read blog after blog, but it isn't until you actually take action that you'll start to see results. See you soon!
[mashshare]
---