The Importance of Having Your Home Listed on the MLS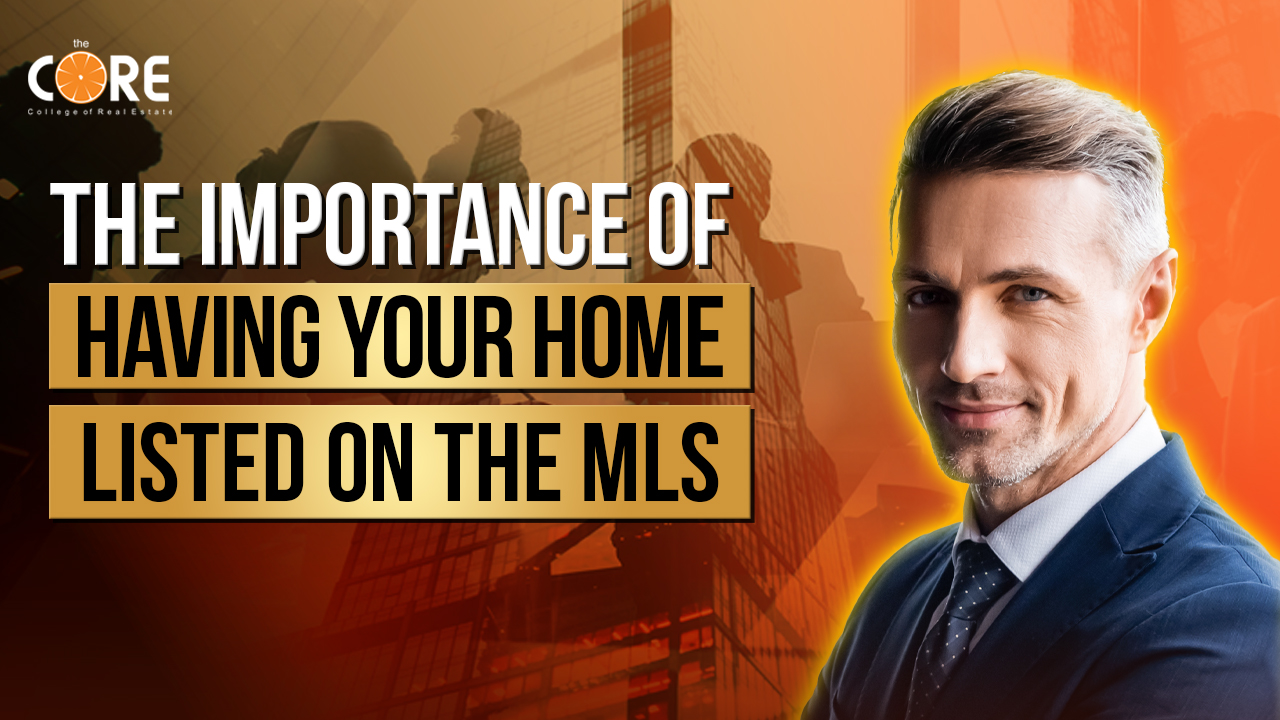 [mashshare]
The Importance of Having Your Home Listed on the MLS
Did you know that it typically takes 38 days for a house to sell after going on the market? You understand how crucial it is to get your house in front of as many people as you can if you're getting ready to sell it. You might receive more than you originally listed your home for in addition to selling it more quickly.
"Luckily for you, CORE Member, for today's blog we will be talking about the importance of having your home listed on the MLS. Everything about the MLS that you need to know will be covered in this blog. You'll learn why it's crucial for your realtor to use it when selling your house as well.
A multiple listing service (MLS) is one of the marketing tools used by many realtors. However, you might be asking, "What exactly is the MLS?" An expert real estate agent will use the MLS as a strategy to draw in motivated buyers and secure you a competitive offer for your home.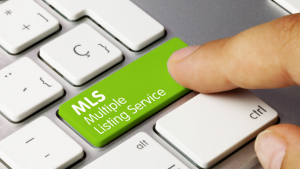 The MLS: What Is It?
So what does the MLS stand for in real estate? The real estate industry is responsible for maintaining MLSs, which are private databases. Brokers and agents may be included in this. They use these databases to assist their customers in buying and selling homes.
It's a common misconception that the MLS was created in the modern era. Real estate agents would gather at conferences or in their offices in the late 1800s. In an effort to find buyers, they would exchange details about the houses they needed to sell.
The term "multiple listing" was first used after the turn of the century. In the 1920s, the term gained in popularity. Over time, the exchange of information between real estate professionals has increased.
The MLS technology was created by real estate organizations to improve the accessibility and efficiency of buying and selling homes. Both buyers and sellers benefit from the technology.
In the MLS databases, users can look for condos, single-family homes, foreign properties, and foreclosures. You might also be able to locate rental homes.
Sellers of homes are not permitted to list them on the MLS. Only licensed brokers and agents who have paid the required membership fees are allowed access to the MLS database. An MLS listing must be posted by a licensed individual using an account. When a client is prepared to sell their home, a broker or agent gathers the necessary information from them. These specifics may consist of:
Quantity of bathrooms and bedrooms

Square feet

Images of the property Place

Other information
The authorized individual adds an MLS listing to the database. All of the listings in the database are accessible to agents and brokers once they log in. They can use this data to assist their clients in finding a home to purchase. The information can also be used by them to improve their business strategy.
What Sets the MLS Apart From Other Services?
The MLS frequently contains the same data that can be found on other real estate portals. It also contains the contact details of the listing agent.
The property's tax records are another thing you can discover on the MLS. Although tax records are open to the public, finding them can be very time-consuming.
All of this data is collected by the MLS. It makes it simple for brokers and agents to assist their clients.
Additionally, real-time updates are made to the database. A real estate website update may lag and take some time. It's possible that a house listed for sale is actually under contract.
You can be sure you are getting the most recent information by getting it from the MLS.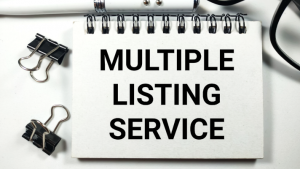 MLS Listings: Are They Reliable?
For information on properties, the MLS database is considered to be the most reliable. Listings are subject to some regulations. Members who break the rules risk being fined.
Timeliness is one of the guidelines. A new listing must be added to the MLS within a certain amount of time.
Once the member and the client have agreed upon a contract, the member has about 24 to 48 hours to list the property on the MLS. A fine is assessed for failure to comply.
Accuracy is another guideline. Every detail must be precise according to the MLS association. The location and size are included in this.
Moreover, there should be an appropriate number of excellent photos. The specifics of this rule vary between the various MLSs.
How Are the Geographic Boundaries Defined by MLS and how many are there?
Since MLS regions merge and split, the number of MLSs varies. Keeping a precise count of how many there are is difficult. The MLS doesn't have any specific guidelines for the regions it serves. In the US, there are close to 600 MLSs. The MLS may cover all or a portion of a metropolitan area in some places. In other cases, it will only apply to certain areas of town.
Remember that the lines don't cross each other. A house listed in one MLS won't be listed in another. A broker or agent may belong to several MLSs. This is because different MLSs occasionally refuse to share listings.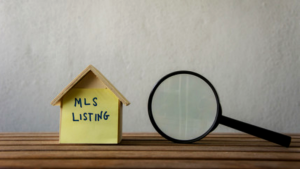 Are all available homes listed on the MLS?
The MLS does not have every available house. Typically, homes for sale by owners are not listed on the database. This is so that the listing can be posted, which requires a registered MLS member.
A pocket listing is another kind of house that might not be on the MLS. Brokers keep "pocket listings"—metaphorically kept homes—" in their pockets." Select clients and agents are the only ones with whom they exchange information and accept offers.
These houses aren't openly advertised for sale on real estate websites or the MLS. You won't be aware that they are for sale because they are "secret listings" unless your agent belongs to that exclusive club.
Can I Search the MLS for Homes for Sale?
Only members with MLS access can look through houses for sale. You can get access through your broker or agent. You can typically browse for homes once you have access to the MLS, but it depends on the MLS.
Your broker or agent can set it up so you get a feed of properties that fit your criteria. If you are unable to search home listings directly, this feature is useful.
Can I Open an MLS Account as a Buyer?
Without a valid real estate license number, buyers are unable to register for MLS accounts. To set up an MLS account, you must have that. For ongoing access to the MLS, you must also pay dues.
On their websites, the majority of real estate firms offer a live MLS feed. A property will show up on their website as soon as it is added to the MLS.
What Advantages Does the MLS Offer?
The Multiple Listing Service (MLS) benefits both buyers and sellers. Let's talk about a few of the most typical ones.
Information Access
Agents and brokers can find a wealth of information in an MLS listing. Members can access documents and other information, including details they might not be able to find elsewhere, in addition to learning more about the property. Without the MLS, it might be difficult to locate that information.
Networking
Through the MLS, brokers and agents can connect with one another. They can share information without wasting valuable time traveling to a physical location by doing so from the convenience of their office. Listing agents can more easily find buyers for their client's properties by networking.
Higher Exposure
There is no better way to increase the visibility of your home if you're selling it than an MLS listing. Everything a potential buyer needs to know is available on your listing. A buyer's agent can look for properties that have the features their clients want, making the process of finding their ideal home faster.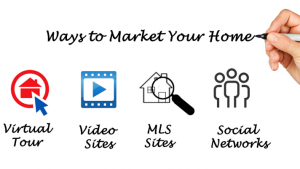 What Is Flat Fee MLS Listing Service Best?
While a real estate license is required to open an MLS account, flat-fee MLS listing services are available. If you want to sell your house without using a real estate agent, a flat-fee MLS listing service is a great choice. You can use this listing service to place an MLS listing for your home.
A flat-fee MLS listing service's assistance will typically end there. You must advertise and market your house to attract buyers. However, you can buy more assistance for extra money.
One or more of these extra services might be:
Assistance with closing or contracts Yard signs

Photographers who are experts
The allure of using this kind of service is the potential savings you could receive since you won't have to give your agent a commission. More time and effort will need to be put into marketing your house.
Some MLS listing services with flat fees are FSBO.com and ISoldMyHouse.com
What Would Take Place if the MLS Didn't Exist?
Real estate agents would have been forced to list properties on their websites if the MLS system hadn't been created. The information about the house would only be available to those agents. To find homes for their clients, agents and brokers would need to search other websites.
Everything is conveniently located in the MLS. You don't have to waste time looking for houses to buy with your agent. Your home will receive more exposure if you decide to sell it rather than only in one place.
MLS Number
A serial number is given to every house that is listed on the MLS. Finding properties and separating them from one another is made simpler by the serial number.
Join iBuyer to Sell Your House
Hopefully, we were able to explain what MLS is. The process of selling your house can be difficult. Make it as stress-free and simple as possible with help from the experts at iBuyer.
At iBuyer, we connect local sellers and buyers. Find a trustworthy realtor right away who will get you a reasonable offer. With the aid of iBuyers, receive a cash offer for your home.
Selling your home successfully depends entirely on effective marketing. No matter how fantastic it is, how are you going to sell it if no one knows it's for sale?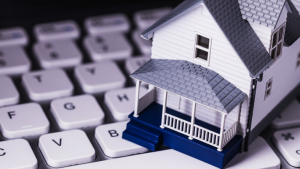 While there are many ways to get people interested in your home, the Multiple Listing Service (MLS), a concept that dates back to the 1800s, is one of the most widely used. Let's examine the advantages and disadvantages of listing your house on the MLS.
Pro: Raising Awareness
The fact that so many people will see your home when you list it on the MLS is without a doubt the most common justification. There is no denying that MLSs are among the first places real estate agents check when assisting their clients in finding homes, even though each one is unique and consequently receives a variety of traffic.
In fact, the vast majority of realtors consider their local MLS site to be the "most valuable technology" they use for their businesses, above and beyond their phones and emails. Even after social media, it's the second most popular tool for attracting "the highest quality of leads."
Therefore, you should list your home on the MLS if you want real estate agents to find it.
Also, hundreds of other real estate websites are syndicated with the majority of MLS sites. As a result, your home will gain a lot more visibility once it is listed on the MLS and many other websites. There would be no other way to get your listing in front of their viewers unless you decided to list since many of these websites only permit MLS-listed homes on their sites.
Pro: Time-saving
The amount of time you stand to save when selling your house is another major advantage of doing so. You should start receiving offers much sooner as more realtors will see your listing, which logically follows from the fact that more prospective buyers will as well. But there's more to this benefit than just convenience. Of course, if you've already bought your next home, you may have to pay two mortgages until your new home sells.
Additionally, the length of time your home has been on the market is one of the first things buyers will consider when evaluating it. Most people will assume there is a problem if the amount of time significantly exceeds the typical number of days for comparable homes (perhaps the price needs to be lowered?).
Cons: 
However, there is a price for the aforementioned advantages. This is so because only licensed realtors are permitted to list properties on the MLS. Therefore, in order to get your home listed on an MLS service, you'll need to agree to pay your real estate agent a commission on the sale of your home.
Working with an agent and getting listed on the MLS typically costs a commission of around 3%.
If you sell your house for $250 000, the listing agent's commissions alone will cost you $7 500! The additional 3% that you will owe the buyer's agent is not included in that cost.
You might want to consider using the power of scarcity if you're selling your house in a seller's market. You'll have fewer potential buyers if you keep it off the MLS, but you'll also be able to be pickier about who is allowed to view your house in the first place. You might be able to charge more for your home if you give it this level of exclusivity.
It might also simplify the procedure considerably. Fewer prospective buyers will mean that you will be forced to reject fewer offers or contingencies.
But should you put your house on the MLS now that you have so many other options for marketing it?
There are now countless different multiple listing services spread out across the nation. Despite how well-liked the service is, you might still be unsure of its necessity. You gain more exposure to motivated buyers when you list your house on the MLS because it is automatically distributed to thousands of regional and national real estate websites. Exactly how does it operate?
The websites of nearby agents will automatically display your listing.
Your MLS listing will be automatically displayed on the website of any agent who has a listing feed plugin enabled (most do). As they browse online for the ideal home, this makes your property visible to the agent's clients and potential clients.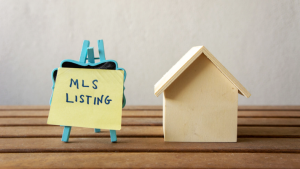 How to register with MLS
Although the advantages are clear, how do you actually list your house on the MLS? There are a few options.
Low-commission real estate brokers and agents are the best choices.
Your MLS listing is included in the commission you pay an agent to sell your house for you when you do so through them. We advise using Clever Real Estate. Our friends at Clever can connect you with top-producing real estate agents who can estimate the market value of your house. And you'll only pay 1% in listing fees if you decide to list your house with Clever!
Lowest Cost: Flat Fee Microsoft Listing Service
Flat-fee For a set fee, MLS services will list your house on the MLS. Many also provide extra seller assistance on an as-needed basis (prices vary). You are usually required to do the majority of the work involved in selling your home, including marketing, showings, negotiations, and paperwork. For the vast majority of sellers, we do not suggest this choice.
That's it for this blog CORE Member, remember to subscribe to our channel and if you feel like we've delivered value please share this blog with ONE person. That's right just one person as a token of your appreciation for the hard work we put into making content that educates and helps you on your mission of building your own fortune. Remember you can read blog after blog, but it isn't until you actually take action that you'll start to see results. See you soon!
[mashshare]
---