The Importance of CRM in Real Estate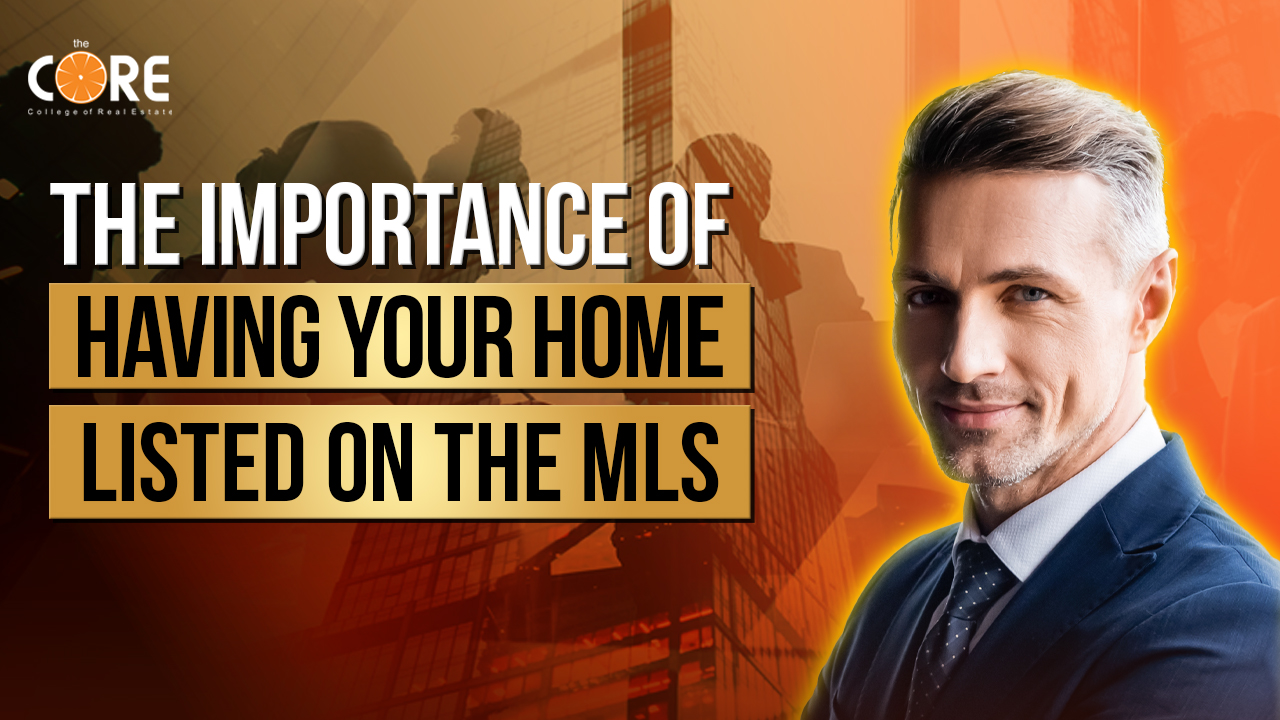 [mashshare]
Hello, people. Welcome to the CORE College of Real Estate Youtube channel. Real estate brokers and agents need to focus on lead generation because that is essential to their business. When they do so effectively, the rate of satisfied clients and conversion increases exponentially.
Without customer relationship management software, Realtors couldn't have more control over all their leads, contact, and decisions. Today, we will discuss the different ways in which CRM management technology can benefit your business. You should use this information to help you be more successful today and in the future.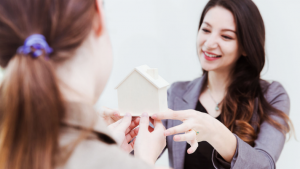 What is CRM?
CRM software brings all of your sales leads and clients' data into one location. It streamlines the entire communication with existing and prospective clients, helping you to better organize your data so that your team can access the relevant information when they need it.
A CRM is an invaluable resource for successful business owners. With a real estate CRM, you'll be able to respond to leads and clients more quickly, resulting in improved customer service. It will also enable you to close more deals while providing a superior customer experience.
CRM is accessible on mobile devices as well as desktop devices and provides a flexible system. The system is also convenient because it can be accessed from anywhere at any time and has the potential to increase productivity.
The benefits of using CRM
By implementing a customer relationship management program in your business, you can achieve dramatic benefits in the performance of your real estate business.
The quicker the response, the faster the deal is sealed
With a system that changes the way tasks are conducted, you can provide your clients with quick responses and have their investment plans completed efficiently. Clients will find that they can easily access their contact information and close deals in seconds.
Moreover, some CRM software allows the user to create automated responses in order to help with client/agent schedules. CRM users are able to respond when prospects reach out, reaching them faster and having more productive conversations.
Improve productivity
If you have a top quality contact software provider, you can improve your business through client retention and conversion efficiency by allowing your team to share information on preferred contact methods and scheduled time.
With a platform that rotates numerous online resources and displays their findings instantly with the touch of a button, you can maximize your productivity.
Automation takes things off your plate, making your job easier and saves you hours on tasks that can be automated. Use CRM software that offers native integration for efficiency's sake.
Improve retention
It's in the best interest of brokers or real estate agents to have many high-value clients and keep them satisfied. You can automate personal emails that will provide even more value, solidify the bond, and increase revenues.
Track real estate easily
Taking care of all no inventory real estate listings can be difficult to keep up with for those just starting out in the profession. Real estate listing software tracks each property's listing and alerts the user when it disappears. With this feature, less experienced realtor's on the market can focus on finding prospects that meet their clients' needs and know when properties are disappearing.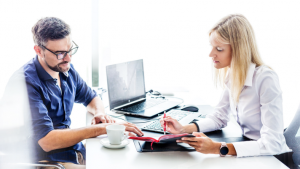 Track your performance
The world of real estate is always in a state of change and many agents want to make sure that they are maximizing their performance. They want to know how many successful deals they have closed in just a certain amount of time and be able to follow that up with how many leads they have successfully converted into customers.
The real estate CRM software provides you with on-demand insights that will help you determine your best path to success. With weekly, monthly, and yearly reports, you can target areas of underperformance and react accordingly.
Compared to CRM software, which allows you to access all your reports in real-time, traditional CRMs require you pull up every single report individually. You can utilize the features in CRM software to compare your reports which is more time efficient than using traditional metrics.
Sealing deals
For example, with CRM, anything that is important, such as signing a contract, will not be lost or go unnoticed by either party.
When your real estate agency has a time efficient reminder system to alert your team on upcoming deadlines and client meetings, each deal can close in time.
The CRM systems many real estate agencies use today is as crucial for their workflow as ever. These systems simplify access to data, saving productivity and management time.
If you are a local real estate agency with aspirations, many benefits of utilizing CRM software are not to be passed up. Consider implementing this software to advance your agency's priority list.
It is difficult to accept that many things in the real estate industry are unconventional.
Spoiler alert. Real estate businesses need CRM software to function and prosper, too. In this article, we'll talk about what real estate CRM is, diving into the reasons why and how most successful real estate agents take advantage of them.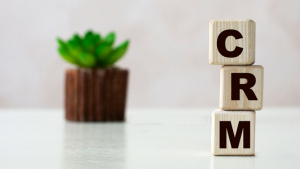 There are two ways to define real estate CRM. It can be a strategy and software agents use to help their business, or it can also be software used to manage the CRM process.
With the real estate market's reliance on referral business, a CRM strategy is essential in 2021 and beyond. CRMs help agents to manage their prospects, leads and customers across all channels with personalized content that attracts the right people at the right time for maximum conversion rate.
Real estate CRM software stores organized data about leads and customers, such as personal information, communication, and purchase history. This software allows agents to ensure the continuity of their relationship with leads and customers.
Without the real estate CRM, you're not capable of fostering a positive relationship, nor executing on a real estate CRM strategy. Real estate CRM software will help you in the early stages of your real estate business but it won't be enough as time goes on and signs grow louder that you've arrived at the stage where things like marketing are necessary.
Businesses that employ real estate agents earning $100,000 or more in gross commission income are twice as likely to have investments in technological tools like CRM than businesses who don't.
With the right tools in place, real estate agents can make more money. The CRM world is moving away from traditional tools like spreadsheets and has been replaced by digital tools like online CRMs.
The reasons why you need a Real Estate CRM
#1 – It gives valuable insight into where leads come from.
As a real estate agent you're likely running several lead generation campaigns at once. It might be good to be getting leads from a website, blog content, online events, etc. or outstanding email marketing outreach; YouTube, TikTok and ads, open houses – the options are unlimited.
It's essential to know which leads are coming from where with a multichannel strategy. To do that, your business can tell how ready they are to make a purchase, whether they've entered your sales funnel at the top or bottom and if they're qualified leads. With this information, you'll be able to build an even more effective lead generation funnel.
After collecting leads, you'll have a better understanding of how to nurture them. Such systems include real estate CRM, which helps you pinpoint the source that brought in each lead.
…but how?
Many real estate CRM solutions offer chat tools that potential buyers can use. These tools let you engage with people on the phone or email in real-time, letting scammers who might be interested in purchasing a house slip through your net.
On the NetHunt site, they recommend people use Intercom. It is a platform that provides communications methods like live chat and chatbot features on websites. Using the company's native integration, all those chats get automatically connected to your relevant productivity data in your Intercom account.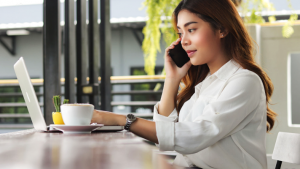 Some tools allow you to track website or app visitors, which can help you identify patterns of engagement and better cater to future content. This will give you a head-start on what your visitors want, making it easier for you to plan future content for them.
NetHunt uses Leadfeeder to provide accurate content recommendations by judging its visitors. Net Hunt understands the level of purchase intent of website visitors.
Users can access data from leads' Instagram, Facebook and other public sources. CRM has streamlined and automated the intake process, so you don't have to manually input tedious data anymore using these "old" methods that really weren't necessary in the first place.
Find out more about how NetHunt can integrate with LinkedIn and automate lead capture by 'scraping' all the information in LinkedIn right into your CRM system. This software will do the rest of the work for you and use all that data to form a neat record.
Web forms allow users to send their information directly to you, which offers a unique opportunity to first hand insight into their preferences. You can use the web forms in any way that you want and our guide on web forms outlines each and every one.
With an easy to use web form creator, it took me less than five minutes to build my lead form. There are a bunch of pre-set fields to choose from and I styled my lead form exactly how I wanted. I built it and shared it online so my leads can now come into my inbox in an organized manner. Easy!
Prioritize leads to focus on the most valuable
While most realtors would try to help every lead, some fish are too big to fry. Try qualifying leads before you spend time cultivating them – go through all your contacts and review those that have expressed an interest in transacting with or selling a house.
That does not imply that the other prospects cannot turn into viable business opportunities. Rather, it means you know whom to target so you can allocate your marketing spend and efforts there first.
To find the best leads, you need to separate high-grade leads from low-grade prospects. The higher the grade for a lead, the more qualified the potential buyer or seller. Real estate agents should focus on productive leads who are creating an immediate need, who have already spent some money in their search for representation, or who are actively looking to hire an agent.
These types of lead management systems allow users to automatically assess the quality of leads it processes and make better decisions on whether or not they should continue efforts to follow up. This can be done manually and automatically based on different factors.
Imagine…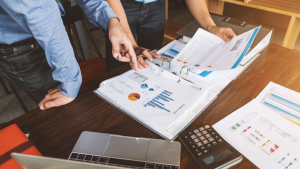 Holly is successful and works exclusively with buyers who want to purchase high-end condos in the city. She used to rely solely on her website and lead generation until recently.
If a potential customer wanted to book a house viewing with her, they would need to fill out a form on her website. Normally, she might get 10 to 15 new leads a month. This month, however, she set up a Facebook targeted ad campaign and got 70 registrations.
It can be a lot of work for the host, but typically the best leads are among those from the first 70 page views.
Holly uses these criteria to segment her leads and prioritize them for follow-up.
Holly's ideal prospects are those who make over $100,000 a year. Since Holly deals exclusively with high-end condo housing downtown, she has the most potential by targeting leads who have high-income potential.
Budget. Holly learns that lead informs her of their expected spending on housing as well as other potential costs, such as cable and internet, utilities, etc. The lead's income does not equate to their budget and she uses the notes to determine whether the commission is worth it.
Timeline. Learning when your leads intend to make their housing decisions can dictate if they are perfect candidates for nurturing right away (those who want to buy or sell quickly) or waiting to nurture (those who are willing to hold off on buying or selling).
By collecting website activity data, Engagement gives you the information to understand how leads are interested in your business. You can use this information to determine which pages they viewed and how urgent their intentions were.
It gives you a chance to organize and centralize customer data
Real estate is competitive. You need to try out many approaches before gaining leads and converting them into customers. This often involves using several means of communication, including email, social media, phone, and messengers.
Imagine…
For a short period of time, you had a prospect interested in purchasing your property – Jack. After several emails, calls and two in-person meetings, you found three potential buyers for Jack's house – but he decided to take a step back and wait until the property prices go up.
Five months later, he comes back and decides to put his property on the market again. He also mentions that he'd like to work with you first because of your professionalism and the property being located in a low-traffic area.
Digital life has led to an incredible amount of information that is lost, advanced systems require a specific angle to retrieve data. While you may have had thousands of conversations with Jack, the notepad he left behind from those conversations is nowhere to be found and you can't remember where the notes you took during those conversations were either.
Effective real estate agents need to keep all information in a CRM system where they can seamlessly access vital information and share it with the appropriate people. The better your CRM system is, the more likely you are to have secure customer data; an issue that is rampant in real estate.
In November 2020, one of the largest American real estate firms that specialize in luxury international real estate, The Corcoran Group, fell victim to ransomware attacks. The so-called "Meow Bot" caused huge damage to their systems by encrypting important data and threatening to release it for free if the balance were not increased by 5 million Bitcoin.
The Corcoran Group's database was open and accessible online, even if it wasn't password protected. Anyone could download or delete any documents they wanted too, without any kind of permission whatsoever.
Despite being in the hands of a Corcoran Group member for nearly 4 months, the database was unprotected and publicly accessible due to an error in Realogy's system.
That's it for this blog CORE Member, remember to subscribe to our channel and if you feel like we've delivered value please share this blog with ONE person. That's right just one person as a token of your appreciation for the hard work we put into making content that educates and helps you on your mission of building your own fortune.  Remember you can read blog after blog, but it isn't until you actually take action that you'll start to see results. See you soon!
[mashshare]
---