The Future of Real Estate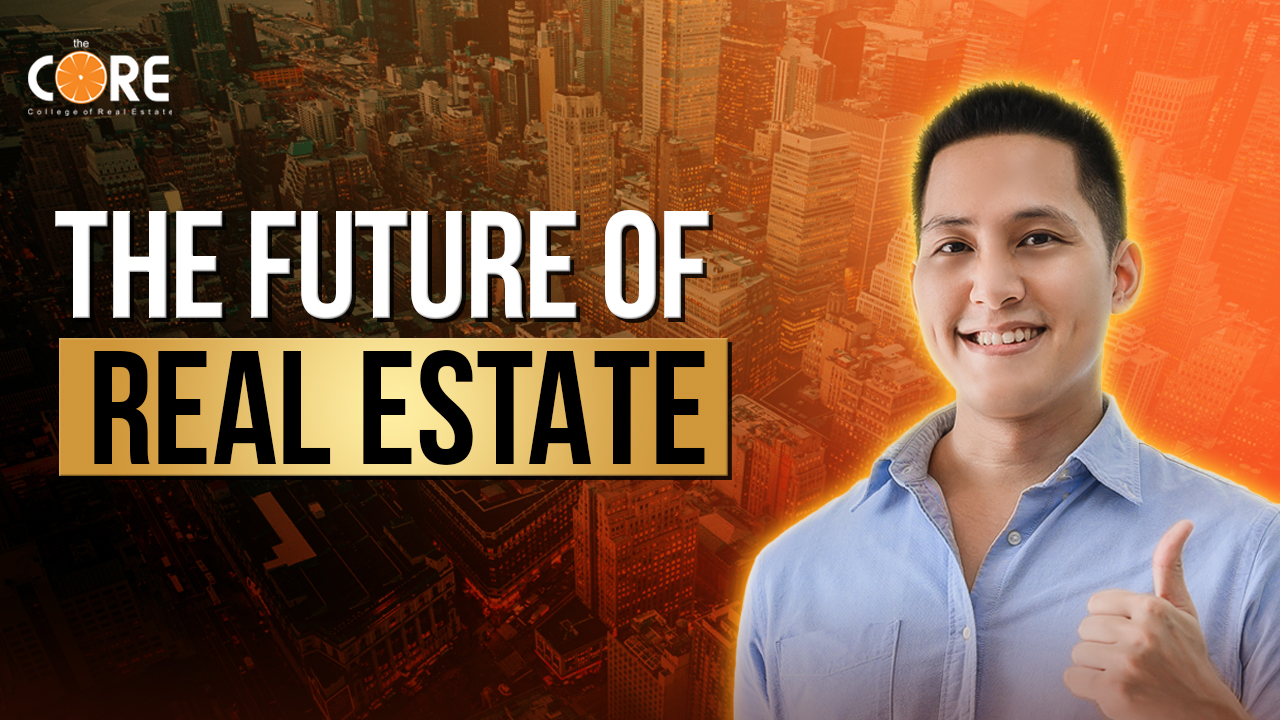 [mashshare]
Welcome to the College of Real Estate Youtube channel. Billionaire Andrew Carnegie said that almost 90% of millionaires became successful through investing in real estate. But is this still the case?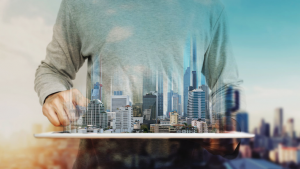 Shifting demographics and emerging technologies have disrupted the real estate industry in recent years. These factors are now changing the way homes are marketed, sold, bought, and developed. To be prepared for these changes to come, you must first be able to understand how businesses in this area can adapt and their strategies for doing so. If you want more real estate content, subscribe to the College of Real Estate Youtube channel, and hit the notification bell.
Major shifts in the real estate industry are happening due to changes in technology and more capital. The increase in funds could be an indicator that major changes will come with new digital tools such as online property listing platforms, smartphone apps, virtual reality, and blockchain. These websites are designed to facilitate the sale and purchase of property, and as technology improves, these platforms will be able to complete tasks that can not be done with human abilities.
To stay on top of the demand for homes, investors must adapt to the new way buyers, and renters search for properties. To do so, they should embrace the smart home trend by adding incompatible appliances that are both more energy-efficient and technologically advanced than ever before. Features such as connected thermostats and security cameras will be enticing to the ever-tech-savvy market. New apps for the Real Estate transaction process will be developed in the future which can simplify tasks such as signing contracts, communicating with landlords, collecting rent, and making deals. These apps are expected to be popular as investors look for ways of automating and managing their real estate investments.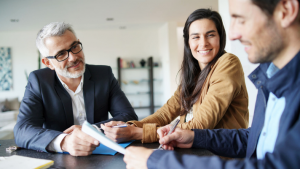 Investors will also receive apps involving blockchain technology, which will support the legal components of a transaction. These apps will focus on several areas, such as transferring deeds or titles or sharing important documents. Blockchain networks serve to increase trust and reduce intermediaries when buying and selling real estate. High investments in virtual reality will change the property world and make it easier for buyers to tour homes. With 3-D walkthroughs, 360 photos, and live tours, investors can raise the number of viewings and reduce the operational time.
Real estate developers and investors will be excited to know that virtual reality software is not just limited to viewing a property. Virtual reality is going to help rehabbers plan renovations shortly, according to Forbes. Furthermore, virtual reality will enable users to preview the finished products from their phones before construction even starts. Investments in automated systems and technologies will change the way property transactions are done for better, more consistent outcomes. Not only will these changes make business workflow easier, but they will also allow different parties to know exactly what kinds of profits they can expect.
Many homeowners are becoming increasingly frustrated with the inability of real estate agents to grow their businesses. Those considering listing their property often find themselves on an unclear path with little guidance. Real estate agents still offer a lot of value for the average homeowner, making it hard to imagine them becoming obsolete in the future. For starters, their negotiation skills and local market expertise can help home sellers receive the most money for their homes. Sellers of homes may lose money with one single mishap. Any number of things could go wrong without a professional agent to represent your side of a transaction.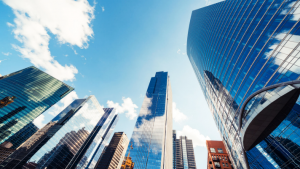 Agents can outperform home sellers in several areas. With marketing campaigns and a good buyer list, they can find a buyer while the house isn't on the market. The right agents can find buyers before the property is officially listed, which results in faster sales. With the advent of For Sale By Owner (FSBO) sites, some sellers are making plans to come up in this bright new market. In particular, agents will have more difficulty marketing themselves in these cases. 
According to a survey conducted by Redfin, 17% of homebuyers in the last two years did not feel the need to enlist a real estate agent's services. In that same survey, made possible by SurveyMonkey Audience, an increasing trend was found in discounts. One-third of people who used real estate agents said their agents were offering incentives in the form of a refund or savings of $500 or more. The standard commission rate on real estate deals is six percent of the sale price—over $14,000 when ticketed on a median household home value of $230,000. 
Using data provided by ForSaleByOwner, more than half of U.S. homeowners consider selling their homes without a Realtor. Millennials have stated that they would like to use the "for sale by owner" sales model for 55 percent of houses listed for sale in 2018. "We're seeing a dramatic transformation of the real estate industry with today's consumers, especially millennials exerting more control over the buying and selling process than we have ever seen before," according to Lisa Edwards, director of the business strategy at ForSaleByOwner.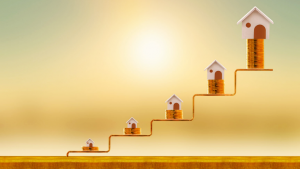 During the 2015 selling season, the number of listings on ForSaleByOwner increased a massive 57%, making it one of the busiest times of the year. No signs point to this trend slowing down soon, and agents may find themselves scrambling in major metropolitan cities because many buyers are interested in foregoing their service. The National Association of Realtors agrees with this sentiment, stating that FSBO sales happen much more often in major metropolitan areas. Edwards points out that homebuyers can leverage free online tools for pricing frequently sold homes, which helps gauge market trends without the help of an agent.
With sites like Redfin, sellers found huge savings by selling through them rather than traditional real estate agents. On a $250,000 home, the difference can save sellers as much as $3,750. The advent of online listing services has changed the way people sell property. Agents, in particular, have had to react to the change in technology.
"Real estate agents are reacting to more competition in the market," according to a Redfin spokesperson. He argued that traditional brokers have had to adapt to the changing marketplace by doing their business in new ways. This trend did not become a threat to real estate agents. They are still needed to list homes on sites such as FSBO with ease.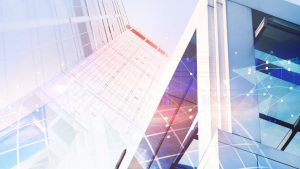 Millennials with a focus on suburbs are expected to help shape the housing market as most new homebuyers. According to the Global Market Assessment study, millennials have been steadily entering the real estate world and are thus helping to shape suburban areas. While suburban housing developments are nothing new, the future of real estate might include some interesting shifts. Millennials are shown to have a higher interest in walkable neighborhoods and proximity to community resources.
This means that new commercial opportunities can exist in suburban areas. This could increase the overall amount of commerce in these areas, provide some economic stability, and create progress for thriving communities. With the growth of urban areas, real estate investors may now be encountering renters of all different age groups looking for increased amenities. As a result, parking and trash pick-up may no longer satisfy these renters' needs. Not only do these consumers desire more features in their real estate hunt, but they want access to common spaces and workstations as well.
Changes in the multifamily market are happening with more frequency, and large investors may want to prepare for potential changes by paying attention to similar properties and other neighborhood offerings. As demand for housing continues to rise, inventory will grow in certain areas to satisfy the needs of consumers, leading to a luxury property boom. The company that touts the greatest investment potential is investor Realtor.com, According to the article, investors in markets like San Jose, CA; Seattle, WA; Boston, MA and Nashville, TN should expect to see the biggest increases. Investments across the country will also see these changes.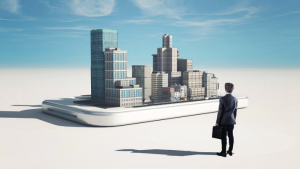 With new models and services, users can expect to see an increase in green building practices and eco-friendly housing options. While tax policies may have made eco-friendly home improvements less profitable, investors should not avoid this section of the real estate industry in its entirety. Energy efficiency would impact the decision of 80 percent of homebuyers who are seeking to purchase warmer homes that consume less energy. The features included in a survey were Energy Star appliances, above-code insulation, and properly insulated windows. Individuals looking to invest in real estate should keep these points in mind when taking their business to the next level with new construction or flipping houses. As a whole, the future of the real estate housing market is likely to undergo some interesting changes shortly. Developers should follow their local market, as well as national trends, to stay on top of investment opportunities. 
The COVID-19 pandemic has slowed the market and increased investor skepticism. However, rising interest rates do not change the demand for property in that real estate investment is a long-term investment. Withdrawal does not figure into an investor's equation for flipping. As such, the trend of low inventory can be expected to continue. There are many signs indicating what may come in advance, such as when interest rates increase or inventory dramatically decreases.
Rising interest rates, bubble bursts, foreclosures, and risky mortgages can reveal that the housing market is becoming overvalued. Other signs include increased activity and increasing market share, as previous recessions have also had this pattern. This combination of indicators should lead you to conclude that the housing market will crash soon. The rising interest rates are a major factor in the housing market, especially given that higher rates make it more difficult for people to buy homes and live in them. With a gradual increase in interest rates, people can generally keep up with the rise and manage to buy a home. But when interest rates begin to shoot upward quickly, the housing market would come to a stop. Currently, interest rates are increasing slowly, which is good news for the stability of the housing market.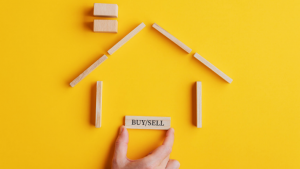 A housing market that has broken out into a bubble sees rapidly increasing property values due to low-interest rates, high demand, and low supply. As a result of this increase in value, which is caused by increasing costs or limiting resources, the price goes through the roof with expectations exceeding supply: once the value drops, it implodes completely. In most cases, prices have increased over time due to demand at this time despite fluctuating markets. When lenders lower their lending standards, high-risk mortgages are approved for homes that the homeowners may not be able to afford. This artificially inflates home values, which leads to a housing bubble and will cause a market crash. 
As a common indicator during a housing bubble, mortgage loans requiring insurance have increased in the last three months. If purchasers cannot afford to purchase their homes fully, they are considered riskier borrowers and are required to pay mortgage insurance. People taking out these mortgages are more likely to then experience negative equity risk, so when a housing bubble causes homes to be overvalued, this leads to foreclosures and crashes in the market.
An increase in foreclosure activity is a sign that a market crash is near. Foreclosure happens when homeowners cannot afford their loans, causing the bank to take possession of the home and sell it at auction. These statistics are typically gathered by taking state and local area's foreclosure statistics and comparing them to the national level to gauge its direction. Signs of a housing market crash are usually easy to spot, but other factors such as the state and national economy must also be considered. Pay attention to your local, state, and national market trends to get a better understanding and see the advice of experienced professionals in the field. 
Those who have more than ten years of experience in the real estate industry know how dramatic changes in the investment world have been. Experienced investors have seen property values increase and have managed to stay ahead of the game by gaining a deeper understanding of where the future of real estate may be headed. For example, when asked about where he sees real estate heading, Than Merrill, the founder of FortuneBuilders and an investor for over 15 years, said that technology is the obvious answer.
The impact cryptocurrency and blockchain will have on transactions will be a major positive change in the years to come, according to Merrill. The rise of easy access to it, as well as its social media-driven hype, means that buyers and sellers will work more efficiently than ever before. At the same time, some investors have speculated on how technology will drive transaction timelines. For example, all parties related to real estate transactions: buyers and sellers, landlords and tenants, investors and contractors.
Some people believe innovative companies have already jump-started the trend to incorporate the latest and future technologies. For example, Archilogic CEO Dominique Burgauer said that "almost every stage of a building's life cycle will [soon] be managed online. From construction and furnishing to sales and maintenance, the real estate industry will be online." This commentary recommends waiting for other companies to develop new technologies before investing. Investors should focus on the best ways to incorporate these new technologies in the best possible way to avoid being left behind with too few followers.
Real estate is booming in the United States, but so is property destruction and regulation. To stay solvent and competitive, local realtors must focus on off-market deals and create value in every space possible. For example, "heavy fixers" are good for some investors because this type of deal does not scale well with Wall Street. However, upzoning units and other creative finance opportunities are still limiting forces on the industry. When you constantly look for new ways to invest, improve professional judgment, and develop ideas, investors can position themselves to engage effectively in the future of the real estate industry. It will be challenging to take on the business giants with education and research on top of the other traditional concepts used in this industry.
That's it for this blog CORE Member, remember to subscribe to our channel and if you feel like we've delivered value please share this blog with ONE person. That's right just one person as a token of your appreciation for the hard work we put into making content that educates and helps you on your mission of building your own fortune. Remember you can read blog after blog, but it isn't until you take action that you'll start to see results. See you soon!
[mashshare]
---