The Best and Worst Advertising Words when Selling
[mashshare]
It's no secret that there is a tremendous amount of advertising every day. However, as an advertiser, it can be difficult to find words that are effective in your ads. Advertising words to know are those that are specific to the product you're selling, and ones that people will remember.
Advertising is a huge part of the marketing industry. It's meant to grab attention and make people want to buy your product or service. You can do that by using words that catch people's eye. 
Luckily for you, CORE Member,  In this blog, we will take a look at the best and worst advertising words for selling because these words are important to use when advertising on various platforms.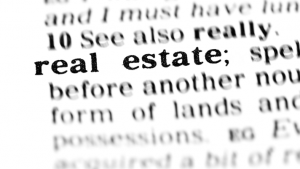 Because a picture is worth a thousand words, real estate listings frequently include numerous photographs. However, homebuyers frequently tour residences and attend open houses based on classified advertising, which may consist of only a few lines of text with no photographs.
Those commercials' writers chose the proper wording. Knowing the appropriate real estate advertising terms to employ will help you write a successful ad that stands out and sells your home.
Here are some guidelines to help you create the perfect advertisement.
Begin by making a list of all the adjectives and nouns that spring to mind when you consider your home. Allow your creativity and words to flow. At this point, don't bother about the sequence or spelling. Simply jot them down as they come to you. Take into account both the inside and outside of your home.
Negative words and phrases should be avoided.
Now go over your list and cross out any terms that could be perceived as negative or deceptive. You may have stated:
Small (or tiny):

Your home or condo may be warm and inviting, but it is not small. If you're selling a truly "small home," one that was created, built, and meant to be that such, don't use this term.

Cramped:

A house is never cramped, no matter how comfortable it is. Cramped spaces are difficult to fix, at least not without spending a lot of money on restorations and extensions.

Outdated:

This expression signifies that a great deal of effort will be required to make the space livable. "Vintage" is far superior. Vintage properties in excellent condition are in high demand.

Oversized:

This may sound like a good word, but unless your house is the largest in the community, you should avoid using it.

Upside potential:

This term should only be used if you're selling a fixer-upper. Buyers rarely see potential, therefore they'll want to pay less for it rather than more.

Basement:

Basement condos and co-ops are notoriously difficult to sell. Which would you prefer if you had to choose between looking at a cellar or a penthouse? A better description would be "lower level."

Ugly but cute:

You may think "ugly but cute" is clever, but purchasers are unlikely to see past the "ugly" portion. Simply replace the carpeting if necessary. Forget about the conventional notion that consumers prefer to choose their own carpeting. They are not.

Fresh paint:

Paint it if it needs it, but don't pitch it as "new paint" since buyers would be suspicious and ask why you had to paint the house so recently. What are you trying to hide?

Leaking roof:

Nobody buys a house with a leaking roof because they don't want water splattering on their living room furnishings. Roofs in need of repair are feared by most buyers, and rightfully so. If possible, replace the roof and provide a roof certification.

Near a train or bus line:

Although public transit is crucial to urban purchasers, some buyers associate "on bus line" or "near train" with continuous noise and pollutants. In fact, properties near light rail or a train sell for a lot less than residences only a few streets away, and they can take longer to sell. A better term would be "public transit available."

Motivated seller:

  A desperate selling is mistaken for a motivated seller, and a desperate seller will accept far less than market value. Don't brand yourself with that flag. Instead, say "all proposals are being reviewed."
Show no favoritism or discrimination toward any population.
Housing discrimination on the basis of race, color, national origin, sex, disability, religion, or family status is prohibited under the Fair Housing Act. As a result, phrases like these in your listing description should be scrutinized:
Perfect family home

Bachelor pad

Traditional neighborhood

Great for young married couples

Close to Chabad Synagogue

Exclusive community for wealthy families

Safe playgrounds for kids
Substitute something more affirmative for all the words you crossed out. Consider the time you purchased your home. What drew you to it? What characteristic prompted you to make an offer? Play up those elements. Some examples are:
Beautiful:

Every homebuyer desires a lovely residence. The word "beautiful" has a lot of force, no matter where or how it's used.

Turnkey:

If your property is ready to move into tomorrow, let readers know. "All the work has been done for you," as some agents say, is also acceptable. In either case, it paints a picture of a home that is ready to move into with little or no effort.

Lovingly maintained:

One of homebuyers' greatest anxieties is having to put money into a house after it closes. Well-kept homes require less initial maintenance, so you may remark that yours has been "lovingly maintained."

Spacious:

Buyers want a home that is spacious enough to meet their demands. You can use other words to describe a large space, such as "massive" or "enormous," but only if they are accurate.

Backyard paradise:

These two words are quite powerful. For some purchasers, a large and welcoming backyard can be the most appealing aspect, especially if they have children or pets, or if they are purchasing in a warmer region.

Open floor plan:

Many additional issues, such as the house's overall size, can be overcome with a smart floor design. Space may be maximized with good flow. An open floor design is desired by many purchasers.

Suite:

The term "suite" indicates that the master bedroom has its own bath, which is a desirable feature for buyers. Consider the parents who have just put their children to bed, and say a "large master suite" or "retreat." Do they want to go somewhere secluded and relaxing? It'll happen.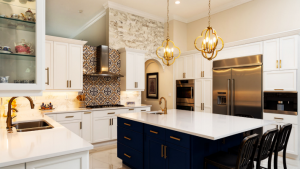 Word choice is crucial in real estate marketing. Enticing explanations give accompanying photos more depth and detail. Your buyers will swoon if you nail the copy. If you miss the mark, they'll be uninspired, if not outright bored.
According to the National Association of Realtors (NAR), specific information on houses was very valuable to 85 percent of buyers who shopped for homes online. Use written descriptions to tell potential buyers what's special about your home and why they'll adore it.
"We put a lot of effort into determining who the target market is for a given home or development." Then we use terms that will appeal to that specific buyer. We're also looking for what makes that particular building or home unique," says Jackie Mack, a top real estate agent in Evanston, Illinois, who sells 66 percent more homes than the typical realtor.
We partnered up with Mack to compile a list of the best (and worst) advertising terms for house sellers to help you craft appealing descriptions. It's time to get your notebook out and start writing your way to a successful home sale.
Utilize the power of the new.
"New" is a proven advertising power word. Buyers appreciate knowing that a house element is brand new, with minimal wear from past owners. Use "new" to emphasize the most important house feature and substitute synonyms whenever possible:
Upgraded, Remodelled, Updated, Renovated, Latest, Recent, Just completed, Enhanced
Include real estate buzz terms that are catchy.
There are some advertising words for house selling that work every time, no matter how popular they are. Mack continues:
"State the many criteria that buyers are looking for. They like master bathrooms with double sinks or opulent finishes such as a steam shower. . . We attempt to include some unique features that we know are popular: an open floor plan, a kitchen with an island, and quartz countertops."
Make materials specified.
"Wood floors" is OK, but "Brazilian cherry solid wood flooring" is more descriptive. To add value and delight, include specifics on materials.
Masonry:

Slate, flagstone, fieldstone, colonial wall stone, sandstone, barnwood blue ledge stone

Brick:

Cambridge, red, buff, burnt clay, regency, white washed, distressed

Countertop material:

Calcutta marble, bardiglio, iced white quartz, Barocca Soapstone, Bianco Antico Granite.

Wood:

Wide plank mahogany, teak, cedar, oak, pine, beechwood, poplar, reclaimed

Wood stain:

Cherry, Kona, dark walnut, red oak, cognac, rustic grey, espresso, and chestnut are just a few of the options.
. Use descriptive adjective that are positive
To encourage customers, use these motivating words in your listing copy:
Crisp, Clean, Immaculate, Beautiful, Spacious, Inspiring, Reminiscent, Captivating, Impeccable
Describe the magical illumination.
Is your house lit up as the sun comes up? Or use dimmer lights to create a nice glow at night? When you include a written description of the lighting, you're confirming that your home is as bright in person as it appears in the listing images.
Use these words to bring light to life: Pours, ignites, glows, fills, and shines.

Describe notable light enhancing features: Vintage chandeliers, floor-to-ceiling French windows, sliding glass doors, handcrafted stained glass panels, recessed lighting

Tag rooms with light adjectives: An open floor layout with natural light, a sun-filled den, a lantern-lined promenade, attractive above-the-sink vanity lights, and dramatic landscape lighting
Decorate with terms that imply worth.
Remember that money speaks louder than wealth. These words imply that your home is a treasure well worth the asking price:
Upscale, Luxury, Custom, Deluxe, Imported, Ornate, Chic, Stately, Elegant, Stunning
Establish the property's tone.
Your phrases should go beyond describing the things of your home to communicate how it feels to live there. These terms elicit emotions, imbuing the scene with emotion.
Warm, Inviting, Private, Charming, Relaxing, Nostalgic, and Peaceful
Green elements are highlighted.
According to a recent PEW Research Center research, 75% of persons in the United States are concerned about helping the environment in their daily lives. Mention your home's eco-friendly features, particularly those related to climate control (85 percent of recent buyers agreed that heating and cooling costs were the most important environmental features).
For home selling, eco-friendly advertising terms include:
Environmentally friendly, Low-emittance windows with two panes, ventilation system for fresh air, Home automation, Garage door with insulation, Metal door, Photovoltaic panels
Thermostat with programming, Plumbing fixtures with low flow, Heater without a tank
System of drip irrigation, Energy-efficient appliances, and Long-term lumbar support
Substitute a more descriptive synonym for "house."
Your house deserves a better name than "house," so choose one of these creative suggestions:
Hideaway, Abode, Villa, Cottage, Farmhouse, Haven, Oasis, Retreat, Dwelling, Residence, Chateau. Bungalow, or Hacienda.
Set the scene with beautiful descriptions.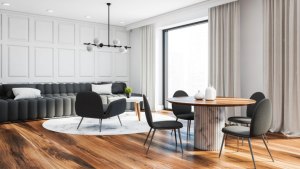 Mack says it's critical to include information about the main reasons purchasers desire to move to your neighborhood:
"Anything near transportation lines is a significant lure in our area." It's the reason people come here. We constantly add "walk to train," "near to train," or "easy access to train," as well as "views of the lake," "walking distance to lake," or "close to beach" because we're right on Lake Michigan.
With these lovely descriptions, create a picture of your home's surroundings:
The historic district National parks are right outside your door, A lush urban oasis, Located in the city's heart, A seaside vacation, Within walking distance of the harbor, Landing on a mountain, Restaurants and stores are close by., Pastoral neighborhood, Against the backdrop of rolling hills, Streets bordered with trees, Beachfront community, and Pet-friendly neighborhood.
Use vibrant colors to create your masterpiece.
Experiment with these emotive alternatives to traditional rainbow colors when discussing your home's color scheme:
For Colors are: Olive, golden, amber, jade, sapphire, crimson, indigo, auburn, chartreuse, goldenrod, ocher, salmon,  and steel blue
For Black and grays are: Charcoal, ebony, onyx, obsidian, pitch, dusty, iron, silver, and ash
For Whites are: Alabaster, ivory, cream, oyster, linen, frost, and pearl
For Other neutrals are: Mauve, taupe, beige, camel, sand, oatmeal, mocha, pewter, copper
When possible, incorporate international flavors.
Imported materials appear to be valuable and rare. To fill your buyer's psyche with jet setting visuals, specify the origin of worktops, draperies, and flooring.
-Italian statuario marble
-Anatolia linen curtains
-Hand painted Spanish tiles
-Patagonian rosewood
-Glass French doors
-Japanese soaking tub
-Scandinavian minimalism
Show off your home's design.
"Gorgeous Georgian, superb Victorian, charming Dutch colonial — all of these start conjuring up mental images of the property," Mack says. Describe the style of your home's architecture with descriptive phrases.
For Colonials are: Grand entrance hall, paper white wainscoting, parlor, wrought iron fixtures, polished wood floors, elegant, traditional, classic, beautiful moldings,and marble surround on the fireplace
For Craftsmans are: Tapered columns, exposed beams, 20th century, retro meets contemporary, crown moldings, handcrafted, art glass, pewter, and custom built-ins
For Farmhouses are: Reclaimed wood, rustic, country chic, casual, contemporary, farmhouse sink, eclectic fixtures, and barn door garage
For Southwesterns are: Adobe, clay tiles, drought resistant landscaping, warm patio, desert oasis, turquoise, desert inspired, succulents, ranch style, and stucco
For Mediterraneans are: Hand painted mosaic tiling throughout, bronze fixtures, Venetian plaster, iron bannister, romantic, and rustic charm
For Cape cods are: Statement fireplace, seaside, loft space, quintessential American, dormer windows, khaki and cream, symmetrical design, idyllic, and rose strewn flower bed
For Contemporarys are: Clean lines, light filled rooms, sleek kitchen, recessed lighting, sustainable design, subway tiles, fresh design, and open concept floor plan
For Antebellums are: Shaded encompassing porch, historical, elaborate friezes, breezy balconies, Southern charm, veranda, antique fixtures, detailed trim, seasonal fruit trees, and preserved vintage details
Suggestions for value addition and customization
If your home is a fixer-upper, highlight its best qualities while also mentioning the potential for future improvements. "There are certain people who genuinely love to make a property their own," Mack recommends. They are not interested in purchasing someone else's upgrades. Try to emphasize the opportunities for them to personalize the space."
The best advertising words for selling fixer- uppers include:
Make it your own

Ready for your personal touches

Expansive backyard ideal for outdoor entertaining

Customizable

Endless potential
Other opportunities for buyer improvements include:
Bonus room is easily converted to an in-law suite (20% of Americans live in multi-generational homes!).

Recently passed law allows for exciting expansion possibilities.

Commercial zoning permits home businesses.
"-in" words draw attention to open areas.
This hyphenated adverb earns extra brownie points with buyers:
Walk-in pantry

Walk-in closet

Walk-in tub

Custom built-ins

Eat-in kitchen
Remember that the more information you provide in your listing, the more potential purchasers your home will attract. "You certainly don't want to exclude any kind of buyer," Mack suggests. You want it to be as open as possible so that anyone may see themselves living there."
That's it for this blog CORE Member, remember to subscribe to our channel and if you feel like we've delivered value please share this blog with ONE person. That's right just one person as a token of your appreciation for the hard work we put into making content that educates and helps you on your mission of building your own fortune. Remember you can read blog after blog, but it isn't until you actually take action that you'll start to see results. See you soon!
[mashshare]
---