Real Estate Marketing Using YouTube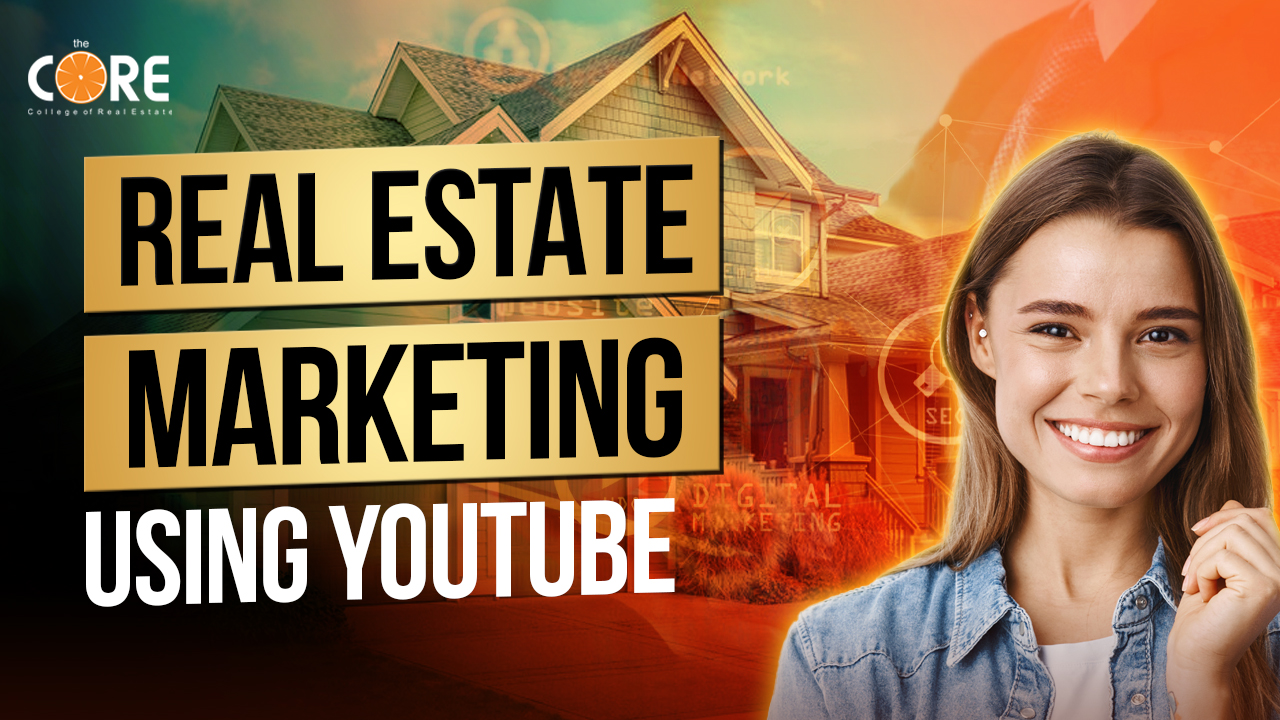 [mashshare]
Welcome to the College of Real Estate Youtube channel. There are many ways for homebuyers to find homes online, including websites, social media platforms, and real estate portals like Zillow and Realtor.com. Increasingly, video marketing has risen to the top as a medium to use. Whether you're creating virtual tours, 360-degree videos, or drone footage, or whether you make simple slideshow videos, video captures the attention more than any other media.
The National Association of Realtors 2017 report, Real Estate in a Digital Age, shows that 50% of home buyers found online video sites very useful and 36% of young and older baby boomers used virtual tours in their home searches. YouTube is still reigning in the field, despite all its competitors. YouTube is a popular mobile music and video streaming app. In fact, in 2017, Americans spent more time watching YouTube than any other mobile app. If you want more of this content, subscribe to the College of Real Estate Youtube channel and hit the notification bell.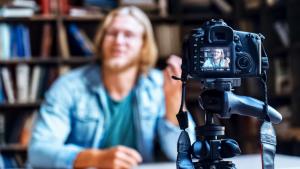 YouTube is a huge social media website. The site currently holds the second-most visited and active users in the world, and you can explore every interest imaginable on it. It's impossible to ignore YouTube when it comes to everything to do with marketing your company on video. There are so many types of videos to have, but the one thing they all have in common is people's continued interest. Landlords, real estate agents, and even home buyers continue to watch videos that satisfy their interests, including instructional, educational, and outrageous ones.
Here are some stats to rethink the point of this: Over 1 billion netizens visit the site monthly, It is the second largest search engine in the globe following Google (which owns it), Over 6 billion hours of videos are watched monthly, and over 1 billion video views daily are done on mobile devices. Due to its large size, YouTube needs to be part of any Realtors® marketing plan to provide the most effective means of reaching its audience. YouTube is an important avenue to use to show off your skills and knowledge. You can create a YouTube channel and showcase your expertise with the help of our team. There's no limit on how big or small it has to be, provided you have unique content along the way.
Contributing content to high-performing publications is a great way to develop your brand and build a following in your field. You'll also be helping others in the same space by posting content that proves you know what you're talking about. Successful brands should always be making efforts to grow. They should also make strategic efforts to ensure that they are being seen in the online world, consisting of social media posts, videos, and blog articles. If you wish to become more "famous" or your brand becomes accepted by more people, then it is necessary to be active on social media and share content via blogs.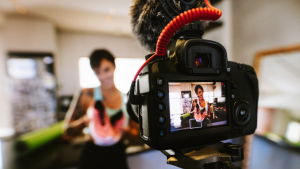 Get more specific in regards to why real estate agents and brokerages should utilize YouTube marketing. Here's a breakdown from the National Association of Realtors, showing where people search for homes on Google: Internet: 90%, Real estate agent: 87%, Yard sign: 53%, Open house: 45%, Newspaper ad: 27%, and Home book or magazine: 18%. When it comes to home-searching, home shoppers rely on video a lot, according to a joint effort by Google and NAR. In addition, YouTube is the top video site that home buyers use to watch real estate videos. And who doesn't enjoy a good YouTube video?
In my quick, and completely unscientific, survey of how many real estate videos are viewed on YouTube, I found that a search for "real estate, Felton CA (pop. 4,057)" revealed 3,400 results. Some videos received upward of 600 views. For my test, I chose Felton because it is a relatively small town. Wyoming is the least populous state in the US, with an estimated 544,270 population. That's why some home videos for sale in Wyoming have so many views.
Home buyers are increasingly turning to YouTube to understand neighborhoods and make better buying decisions. Online is the standard, and you need to have a Website, an active blog, and a strong social media presence on YouTube to remain competitive in today's digital market. YouTube is one of the best platforms for people to see your business grow. You can learn more about YouTube by reading through the many YouTube homepages and some support articles. The best choice for beginners is to set up a profile and start creating your first video right away. Undoubtedly, Google's array of products can be overwhelming for someone unfamiliar with the interface. However, it's important to take the time to familiarize oneself with the various tools available and try them out.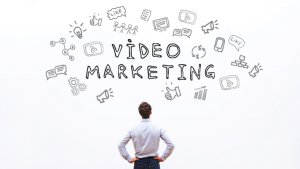 If you're considering starting a YouTube channel for your real estate business, this video will provide you with valuable tips and strategies to help you succeed. The first step is to find some similar channels. You can model your YouTube channel on other successful ones by looking at their style, what types of videos they make, and how often they upload. Once you've created your publishing plan, you'll need to figure out when and how often you're going to upload and publish your videos. When creating the distribution plan (and the content plan), remember that consistency is key.
Having a consistent posting schedule is key for your YouTube channel. Plus, your viewers will know when to expect videos. One to two posts per week is a good goal – be sure to post at the same time each day and not just on the same days. For people who aren't filmmakers, most decent-quality cameras can be found for a relatively cheap price. Filming on iPhones and Androids is typically all that you need to create YouTube videos for real estate agents. Just make sure your face is well-lit, and there isn't any noise in the background.
Keep your name or company name in mind when it comes to naming your YouTube channel. You'll always want to stay consistent with the branding of your company or yourself, and that's what you'll get when you do. The best way to increase your subscriber count is by providing more information on your channel. This page lets people know a lot about you before they subscribe. Your channel will also be visible in search engine results, which will help more people discover you.
Your header image is used to introduce what the channel is about, and the value people will get from subscribing. It should be simple and include minimal text for maximum impact. A profile image is a visual representation of you that is used on the Internet to highlight your identity. Real estate agents often use their company logo to represent themselves on the site. However, this is a mistake. You should always use a high-quality photo of yourself instead. Photo quality will improve your site's engagement and conversions.
When people first come to your channel page, they'll see your trailer video and a short description. The description should briefly describe what type of videos are on your channel and who you are, and give a reason why someone should subscribe. In your trailer video, introduce yourself, welcome the viewer to your channel, and briefly tell your backstory and why you are qualified to create the videos you make. Then, focus on what they will get if they subscribe. At the end of your video, ask them to subscribe and then send them a notification with a link. Your entire promotional video should be no more than 60 – 120 seconds.
If you're starting a YouTube channel to attract leads and prospects, you can begin by conducting a keyword search. This will help your video appear in search engines and take advantage of what people are looking for. As a real estate agent, you want to ensure you're targeting your audience's most pressing needs. You'll want to focus on keywords related to your local market, particularly ones that contain your city's name. Use tools such as KWFinder.com to identify high-volume but low-competition keywords to drive traffic and maximize conversions.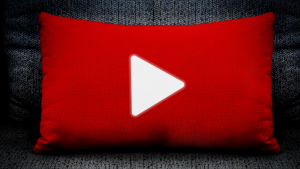 For my content, I start with a reliable and legitimate keyword tool such as YouTube. In the search bar, I type in my chosen city's name, which will then provide me with keywords that relate to my videos. After I type in "San Antonio," I see a different result. So, for example, if I typed "a" and it said, this term is not found. If so, all I do is add another letter to the mix, such as B and so on, until the list of keywords has been exhausted. Once that's done, go through your list of keywords once more but this time, type each letter before "your city" rather than after it. For example, "S Arlington."
The YouTube search bar can show you keywords that are related to what you're searching for, so typing your first keyword into the search bar will help you see if it has other related keywords. Keyword research can be tricky without the right tools. TubeBuddy is an excellent tool for identifying high-value keywords, finding highly competitive videos that are easily outranked by your results, and boosting organic views. One of the best ways to connect with your target audience is by creating videos that can help them with questions they have. These videos don't have to be related to real estate, they can be created on topics like restaurants, activities, and more. Once you've created these types of videos, make sure you require people who watch your videos to reach out if they need a realtor.
The best way to generate ideas is to look at what is already out there. So go ahead and take a look at real estate channels, sort their uploads by date published, find videos with more views than average, and contact those listing owners. The first 15 seconds of your video are crucial. Make sure to use the exact words in the title, but ensure that your opening sentence grabs their attention. You also want to let them know what they will learn throughout the entire video and how long it will last.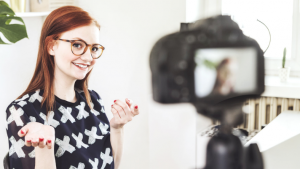 Use the intro to share your unique story. It can be a little bit of your life journey, the experiences you've had that have shaped who you are now, or anything else that relates to what it's like to work with your company. Don't spend too much time on this section, though. The key is to create a connection with the viewers before moving forward.
Your main content is the bulk of your video; it's around 7-12 minutes. You can create an outline ahead of time to prevent you from rambling and make it easier to finalize your thoughts. You can also write out your script to help you seem more prepared. Make sure your video has a compelling, appropriate ending. Primarily, be sure to have a call-to-action, reminding your viewers to like, comment, and subscribe, or contact you for more information. You can also include external actions, including setting up zoom consultations with you or getting you help.
Now that there are plenty of options for editing real estate videos, it's easy to find a program that meets your needs. For my videos, I use Final Cut Pro X, which is much more expensive than other free software like DaVinci Resolve and iMovie. But, you still have options: you can use the software that gets you started with the basics (cutting and splicing clips together and adding transitions and text). To upload your video, visit "Your Channel" and select the upload button. Uploading your video as Unlisted gives you time to add tags, write a title and description, create a thumbnail, and schedule for publishing on your designated publish time.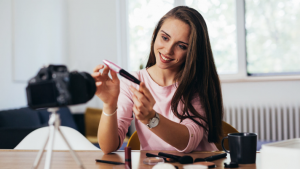 YouTube's algorithm helps the platform find videos that are relevant to you. You should tag each video with a few specific tags related to your video topic, but also include a few broad ones related to your name or brand. The algorithm will deliver less-receptive results if any of your tags are off-topic. Your title can either be a true statement or an opinion with a broad question at its root. You might want to use two different shorter claims or one sentence, like "Pros and Cons of San Antonio" or "5 Reasons Why You Should Visit San Antonio."
Think about what will grab the viewer's attention for your own YouTube channel. The video thumbnail is the visual hook that will help make your videos more successful and get them more views. Try to use a close-up photo of yourself or another image, bright colors, and as few words as possible, like those popular creators you see on YouTube. A video description is a perfect opportunity to share your company and mission with everyone you want to reach. Make sure the description contains the keyword in which your video will advertise, a brief overview of what your company does and how it helps people, relevant hashtags that reflect your content, and a call to action visitors can take if they're interested in learning more or buying something. Because demand varies so much across different industries, it's important to have many videos on YouTube that work for each market.
Once your video is published, YouTube will make a recommendation if they find it engaging and informative. If YouTube doesn't show interest in your video, watch it on Facebook or show it to friends on other social networks. "Promoting" your video on a service like YouTube is important when it comes to increasing its number of views and organic traffic. Don't just ask the audience to watch your video. Ask them to share it, comment on it, and let their friends know they should watch it too. These three metrics impact how well your video displays in search results, as well as how many free organic views you'll get. You should respond to every comment on your YouTube channel. Not only will this demonstrate your responsiveness to your audience, but it will also help YouTube for real estate agents rank higher in search engines.
That's it for this blog CORE Member, remember to subscribe to our channel and if you feel like we've delivered value please share this blog with ONE person. That's right just one person as a token of your appreciation for the hard work we put into making content that educates and helps you on your mission of building your fortune. Remember you can read blog after blog, but it isn't until you take action that you'll start to see results. See you soon!
[mashshare]
---