Putting Real Estate Photos in the the Right Order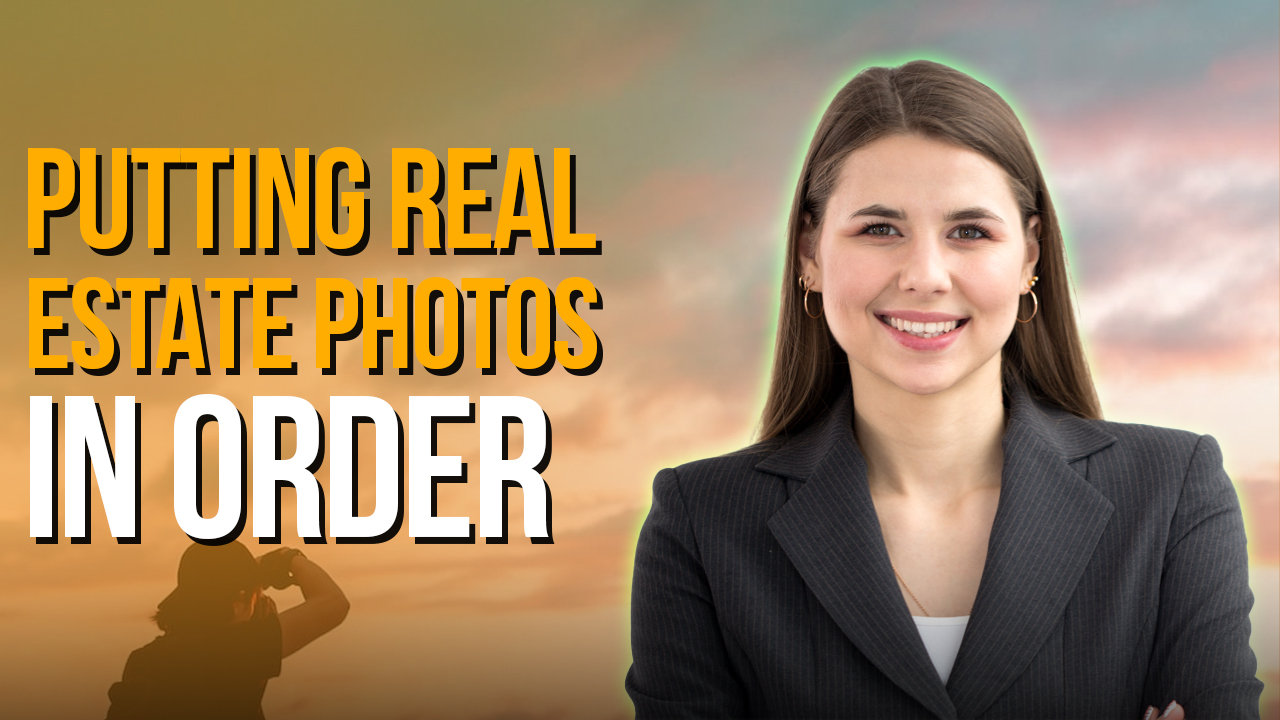 [mashshare]
Don't know how to put Real Estate Photos in the Right Order? Or Do you want to learn about the creative techniques that can help make your property stand out?
Well, you've come to the right Youtube channel.
Luckily for you, CORE Member, this blog discusses the importance of putting real estate photos in the right order. The different types of photo shoots, their use and meanings, and how you can incorporate these into your real estate marketing strategy.
Managing Your Real Estate Listing Photos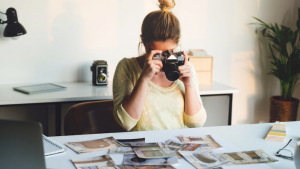 The most effective tool for successfully marketing any real estate listing is undoubtedly photographs. In order to use them in your MLS, real estate website, marketing materials, and blog articles, you need to have a ton of real estate images on hand.
Your digital files will soon accumulate if you take a lot of real estate photos, though.
Millions of photographs could not be made in the days of film due to the high expense, but with the advent of digital photography, this is no longer a problem. Before you know it, your PC is filled to the brim with tens of thousands of real estate pictures.
While there are many real estate photography ideas that concentrate on capturing good shots, in this blog we'll concentrate on organizing all the photos you take after you take them. By following these suggestions, you may organize your real estate photography more effectively so that it is simple to find and utilize and that its marketing potential is maximized.
Avoid duplicate shots
Simply producing fewer images is the first step in managing real estate photography effectively. A curious habit that many of us have is to take numerous photographs that are nearly identical. You set up your shot, make sure everything is perfect, and then you press the shutter three or four times "just in case." This rarely works out well because you usually end up with many copies of a subpar shot. After each shot or two, switching things up is a better tactic.
Try a few shots from one end of the space, then move to the opposite side and try the opposite perspective. Try your second attempt with all the lights off after turning them all on. Since most amateur photographers are unable to foresee what would look best, they are better off trying with a range of angles before choosing one that works best. You'll not only obtain better real estate shots but also save time by not taking countless pointless pictures.
Edit immediately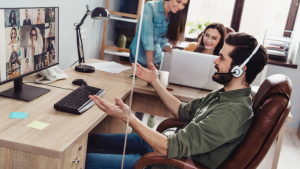 We often take way too many digital photos because there is no material expense associated with their creation. The weird thing is that once they are there, we treat them with respect and won't let them go. Most users never thin out their photographs after filling up their camera's memory card and downloading all of them.
Editing your real estate images as soon as possible, preferably right after taking them, is great practice. Every shot should be reviewed after being taken. Take another if the first one isn't quite right, then delete it.
Your best option is to thin out your images when they are stored if deleting them from your camera is difficult or if the screen is too small to adequately preview them. Delete anything you don't need as soon as you go through them if you download them to a computer. Editing usually happens immediately or never, so don't deceive yourself by saying you'll "do it later."
At least separate the great photos from the trash if you really can't stand to throw away any frame. You should organize them by copying them into a different folder, leaving the others in a jumble somewhere else.
Put filenames in a system.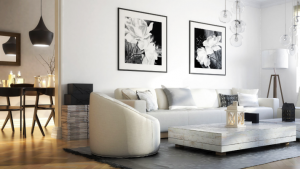 Even though there are various ways to organize digital files, the majority of us still use filenames to keep things organized. Therefore, having a practical, logical structure for naming files is useful.
Once more, the moment the photo is taken at the very beginning is the optimum time to begin. When a photo is first created, every device gives it a default name of some kind. Unfortunately, unlike almost all digital cameras, smartphones rarely let you change the default naming system. Don't give up if your camera doesn't let you alter the default naming scheme. When photographs are downloaded or saved in a digital asset management system, filenames can frequently be altered in bulk. In the worst case, most operating systems allow you to pick every image in a folder and rename them all at once.
The default name is frequently something like "IMG 123.jpg," however that says nothing about the picture. Utilizing something that provides you with information on the image is a preferable choice. It is usual to use "Date ImageNumber.jpg". Afterward, you can tell exactly when the picture was taken. You may go one step farther and design a special convention for each property.  For example, "JSF_imagenumber.jpg" would stand for "Johnson Single Family." Or use "64ES_imagenumber.jpg" to stand for "64 Elm Street."
Adding more detail to filenames is possible. A system like "StreetNumber ImageNumber Room.jpg," for instance, is reasonable. Make sure to maintain consistency. You'll have a harder time finding what you're looking for if you occasionally refer to the space as a "bedroom" and occasionally just as a "bed."
One more piece of advice: Avoid using spaces in filenames. Instead, use hyphens (-) or underscores. Again, since you don't have to recall if you used spaces, this makes it a lot simpler to search for files. Additionally, when each section is clearly separated from the other, filenames are simpler to understand.
Don't mix up versions
The need to store several copies of the same photograph will arise frequently. When printing postcards, you'll need a different size than what your MLS may want. It can be challenging to distinguish between versions when they share a name.
Consistency is essential here as well. These discrepancies can be noted in the filename, which is a suitable location to do so. One typical technique is to include the filename, such as "64S 123 livingroom postcard.jpg," with the intended usage. Even while it works, naming each version with the image size (in pixels) would be a better, more adaptable tactic. According to the preceding illustration, you would receive something like "64S 123 livingroom 600×400.jpg."
At this stage, you'll see that the filenames are increasingly lengthy and intricate. Using the filename becomes impractical if you wish to be more specific when describing your photos. Therefore, it is now necessary to begin utilizing a digital asset management platform.
Utilize a tool for managing digital assets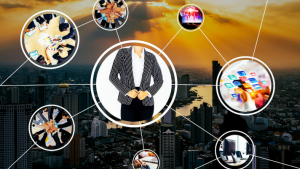 Digital asset management system, or DAM, is the bad abbreviation for software programs that assist in organizing images. For housing and organizing their thousands of photographs, businesses and professional photographers employ very sophisticated systems, but consumers also have access to relatively affordable (but effective) technologies.
iPhoto, a program that comes with every Mac, is well-known to Apple users. iPhoto, which is straightforward but effective, is excellent for organizing real estate images. The secret is to spend the time learning the various organizational tools. You may add information to your images in a variety of ways that can help keep things organized, including photos, albums, flags, descriptions, and stars. Don't solely rely on the program's built-in picture event classification system. Microsoft Windows has fewer image organization capabilities, but it still gives you some options for identifying and renaming pictures.
Your greatest option for a DAM system today might be online. Numerous tools are available on photo-sharing websites like Shutterfly and Flickr to help you organize your real estate pictures. You also have some cool choices for sharing your images.
One benefit of using a DAM system is that you can organize photographs in ways other than filenames because these systems allow you to alter an image's information. The phrase may sound technical, but don't let it frighten you. Simple informational tidbits are what constitute metadata, and they are kept alongside images. You might be familiar with some of this data. Size, dimensions, and creation date of the file are all included in the metadata. However, the majority of the hundreds of different metadata fields that might be stored and modified never get viewed by the ordinary user. On the other hand, a DAM system allows you to see, edit, and search on these fields.
"Description," which allows you to enter a detailed description of what is in the image, is a clearly important metadata field. It might also be quite beneficial to study other fields. It would be appropriate to enter your name and email address in the "Creator" area, for instance. Why? These details are picked up by search engines like Google. Thus, if a picture of your listing is shared online, it may still turn up when someone searches for your name. Additional fields are available for "Location," which is a fantastic spot to keep the street address. As a result, photographs in your DAM system will be simple to search, and users searching for a specific address on the web will be able to see the images. Literally infinite opportunities exist.
Aside from that, we will also suggest
5 Fantastic Homepage Photo Ideas to Captivate Visitors to Real Estate Websites
Visitors to your real estate website should exclaim "Wow" as soon as they arrive on your homepage. What will elicit this response the best? Include captivating images of the properties, your market, former clients in their new homes, and anything else that will attract the eye.
The quality of a product's image, according to two-thirds of buyers, is crucial to their choice to buy. This means that employing an alluring image of a lovely property or of delighted, beaming customers standing next to their new dream home could generate a huge number of real estate leads.
In order to retain visitors on your real estate website longer and increase the likelihood that they will become new contacts, here are five suggestions for your homepage photos. To serve as inspiration, we even incorporated a number of site examples from different real estate brokers.
1) Show out your most breathtaking exteriors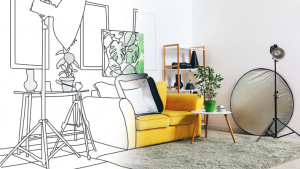 Here's something your parents probably didn't tell you when you were growing up: boasting is acceptable. Promote your beautiful listings if you are one of them. To create excellent exteriors, use a professional photographer. Of course, remember good staging. Maintaining the lawn and the grounds will spruce up the properties. Put some decoration on the entrance door and some plants on the walkway. Just like Mega Realty's Main Line Real Estate Center and RE/MAX Realtor Jordan Cohen do with their homepages (the former of which is a Placester website), display properties for sale to make them seem beyond attractive.
Real estate photography is done on the ground by certain agents and companies like these, while it is done in the air by others. Drone photography and videography have grown in popularity among real estate agents, despite the legalities around their use being a little foggy at the moment. Take a look at the image from realtor Mark Tyoran's website, which utilizes an unmanned aerial vehicle to provide a stunning aerial view of a Southern California property.
2) Draw attention to listing interiors that "wow" guests
Including images of the interiors of listings is another fantastic technique to grab visitors' attention as soon as they come on your homepage for a real estate website. Take pictures of a standout aspect of the home that purchasers in your area typically seek for. The exterior and inside of one of her premium real estate listings are tastefully shown by San Francisco realtor Nina Hatvany. For example, the viewpoint of her photograph provides you a thorough view of the living room area, including the decorative items on the shelves, the cozy sitting arrangement, the marble fireplace, and — possibly the largest draw of all — the balcony overlooking the entire city of San Francisco.
The backyard of one of his listings was highlighted by Craig Morris, Co-Owner of Aspen Snowmass Sotheby's International Realty, who also used this real estate photography technique of "looking out" from a distinctive vantage position. While most real estate photographers will advise you to take photos in the late morning or early afternoon when the sun is at its best, Morris creates a calming atmosphere with images that highlight the sunrise and the amenities that owners of this house will enjoy.
3) Offer breath-taking perspectives of the neighborhood and the market
The price, amenities, or size of a home are not the only factors buyers consider when making a purchase, regardless of the market. Additionally, they take into account things like neighboring attractions, the work market in the area, and school districts. The latter is something you may highlight on the homepage of your real estate website. Consider any key advantages in your industry that your target market might find appealing. The magnificent water and cityscape surrounding Steve Gothelf's high-end San Francisco listings can be seen on his site at Pacific Union Christie's International Real Estate Senior Broker Associate, or it could be a fantastic park, upscale eateries, or something else entirely.
Of course, you don't have to stick to taking only one image of your neighborhood market. Create an eye-catching collage like Christian Angle, President and Broker Christian Angle Real Estate, uses for his company's real estate website if you want to highlight various characteristics of your town on the homepage. He makes a point of bragging about not only the Palm Beach homes his firm offers, but also the benefits of possessing one, such as the lifestyle by the beach, where boating is a significant part of daily life.
4) Offer testimonials from previous clients and sales history as social evidence
Not every website visitor will be astounded just by beautiful properties. In actuality, the majority of internet home shoppers look for social proof. They want to know how effective you are as a real estate agent, including how many deals you've finished, how long you've been in the business, and how satisfied your clients are with your service. Stan Ponte, Senior Global Real Estate Advisor and Associate Broker at Sotheby's International Realty Upper East Side Brokerage, demonstrates his comprehension of this by including the following quotes next to his eye-catching New York City listing photos.
Show off your hard work without holding back. Another excellent strategy to demonstrate social proof is to display the homes you've closed together with their relevant information, such as price and location. Ben Bacal, a Realtor with Rodeo Realty, prominently lists high-end transactions he's completed in the Los Angeles region on his real estate website.
5)  Use multiple stunning photos in a scrolling slideshow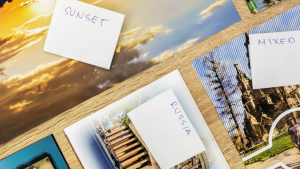 Okay, so this isn't a specific photo suggestion for the homepage of your real estate website, but it is a successful tactic that agents all over the world (including many of those we've mentioned earlier) have been employing more and more regularly lately. You have the chance to give your audience a peek of your real estate market, your particular listings, and your prior clients all at once because many real estate website themes offer plug-ins that let agents showcase multiple photographs on their homepage.
The homepage of Pardee Properties features everything you could want, including scrolling images of their listings (inside and out), testimonials from satisfied customers, details about their charitable work (which may be seen positively by many potential buyers), and easy-to-find contact information and navigation.
That's it for this blog CORE Member, remember to subscribe to our channel and if you feel like we've delivered value please share this blog with ONE person. That's right just one person as a token of your appreciation for the hard work we put into making content that educates and helps you on your mission of building your own fortune. Remember you can read blog after blog, but it isn't until you actually take action that you'll start to see results. See you soon!
[mashshare]
---