Is it Worth it To Be a Premier Agent With Zillow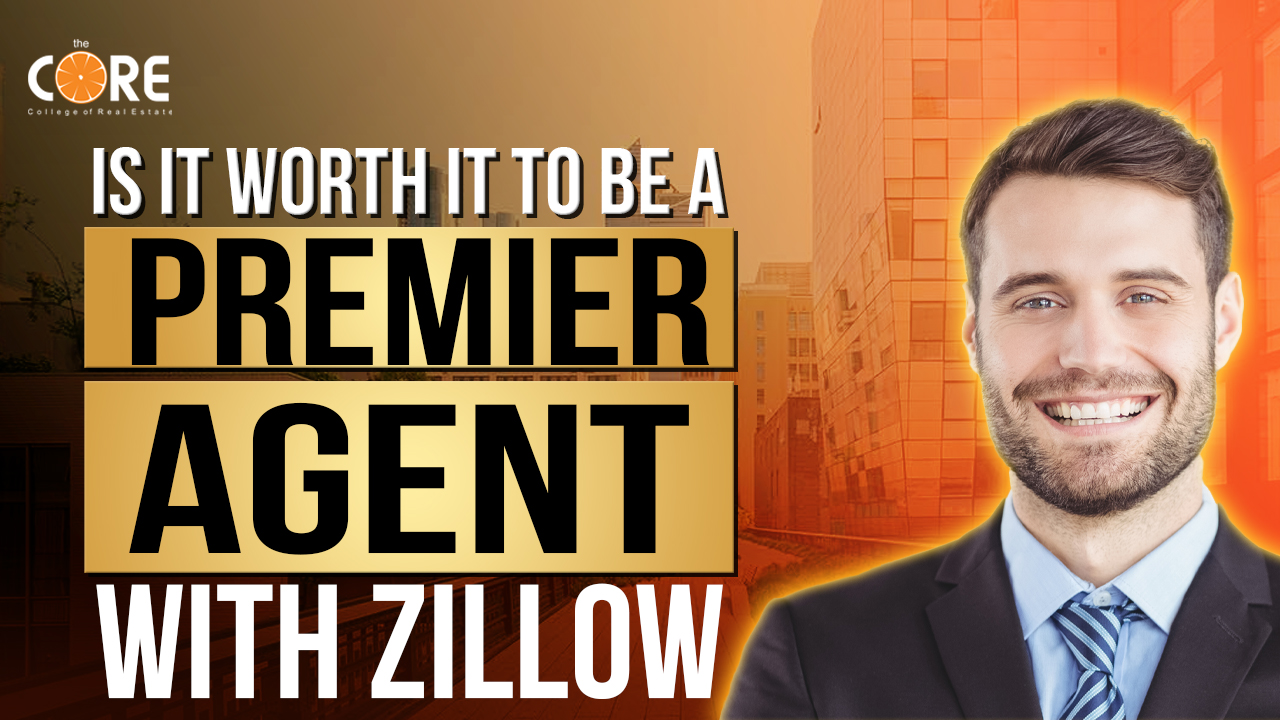 [mashshare]
If you want to buy real estate leads, you might have come across Zillow Premier Agent. This is a prominent real estate service that connects you with qualified buyers and sellers who visit the Zillow website and they could be potential clients. Considering 194 million people browse the Zillow site itself per month (and 41% of those people are searching for someone to buy or sell), that's a lot of potential clients. But is Zillow Premier Agent worth it? 
Luckily for you, CORE Member, we've prepared all the things you need to know about the Premier Agent with Zillow. In this blog, all your questions will be answered. Most especially, if it's worth it to be a Premier Agent with Zillow. Remember, that while the first step is completing any of these amazing courses, the second and possibly more important step is taking action even if it's imperfect action.
Are you wondering if the Zillow Premier Agent program is worth your time, money, and effort? The short answer is yes—Zillow Premier Agents who use the platform effectively enjoy a typical return on investment of 210%. Agents with whom we've spoken confirm this.
However, Zillow Premier Agent is not perfect. ZPA has received a lot of negative reviews from agents who are very outspoken about their complaints and the service they get doesn't focus on giving customers what they need.
Regardless of whether you are an agent or a seller, these 3 elements are necessary in order to earn from the Zillow Platform. Along with competitive rates, do not forget that your profile and follow-up skills also play an important role in your success with Zillow or on your own site/listing.
To show you the importance of each element and whether they're in place, we'll give a more detailed discussion. Let's first talk about what Zillow Premier Agent is, its features, and how much it costs.
More than 227 million people visit Zillow every month and see homes or research real estate agents. Zillow enables individual agents, teams, and brokers the opportunity to advertise on their website by selecting a specific geographic area. Ads are shown to potential buyers where you want it most and your MLS inventory is immediately eligible for exposure on the Zillow Network.
As soon as Zillow's website visitors have concerns about a property or would like to set up a showing, they are shown Zillow Premier Agents first. This platform displays Zillow Premier Agent ads prominently in key positions next to properties for sale, and boosts Zillow Premier Agents to the top of their agent directory.
What Are The Differences Between Listing Agents and Premier Agents?
It's important to note the difference in terms of being featured as a Zillow agent vs a Zillow Premier Agent.
If your account is already Active on Zillow, you will be the listing agent for unclaimed listings. If your account has not been activated or you are not active on Zillow, you will not have that opportunity.
Premier agents appear next to every listing they have in the chosen ZIP codes. They also show listings outside their chosen ZIP codes. This allows them to expand their visibility significantly.
Many agents chose to list their listings in a particular area of the country since it is often hard for them to attract new clientele. This allows them to compete with other agents, who are located in multiple areas of the country.
How much does Zillow Premier Agent cost?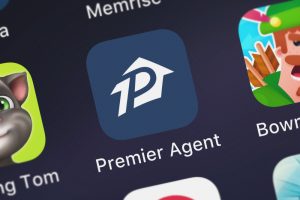 We know this may seem like a crazy question to have. We believe one of our guiding values is that we should provide clear and concise answers to your inquiries, answering all the tough questions with factual information. We've tried diligently to create links to real data on Zillow Premier Agent, but we're not able to say with definitive certainty what it will cost–except the amount you'll be expected to pay.
First, when pricing your lead capture ads on Zillow, there are quite a few factors that come into play– like the average sold price and number of real estate pros in an area, as well as the percentage of leads you want to extract. This makes it difficult to estimate what they'll be worth.
However, Zillow does offer real-time estimates to prospective agents all the time. Despite our repeated attempts through multiple channels with a clear message that we have no agenda other than to inform our readers, Zillow has flat-out refused to give any insight, estimate, or information about their pricing.
Close claimed they are not affiliated with Zillow when questioned by our reporters, but in the past their behavior is similar to that of their competitors. The response was frustrating and confirms the experiences of many of their detractors.
There is a clear motive: to get someone on the phone and into "sales mode" before telling them how much something costs. This isn't the way we operate, and we don't believe it will produce the best results. Any business course teaches us that you should not be aggressive in your pricing without substantiating exactly WHY your prices are as they are, rather than simply asserting them.
In the opinion of The Close, Zillow Premier Agent is a valuable service that should be afforded to agents as a paid lead generating opportunity by the correct ones. The Close does not like Zillow Premier's approach to pricing transparency.
What Agents Pay For Zillow Premier Agents?
For his part, Zillow responds to queries about regional pricing with one huge 'we don't know.' So The Close asked agents who work in the different markets how much their properties were worth. Based on informal polling, these estimates seem to correspond to reality.
Major Metro Markets: Approximate agency fees for Zillow Premier Agent listing packages start at about $1,000 per month.
Other than in major metro areas, agents can expect to make 300-500 bucks per month with the help of Zillow Premier Agent.
Close Take: Is Zillow Premier Agent Worth the Cost?
Yes, Zillow Premier Agent may be a good investment for agents, teams, and brokers with a large enough budget to prove their worth. In order to be successful, you should consider the following: complete profiles on Zillow, reviews on customers you interact with, and data-driven tactics like retention nurturing to close more deals.
With the sole opportunity to earn commission on all leads coming from Zillow, there is no other lead source that can offer the marketing exposure and client opportunities that are available from this program.
The platforms are not perfect nor are they worth considering for every agent. But, they should be investigated and at least considered.
Having leads is incredibly important for home sales. One of the many benefits of Zillow Premier Agent is that it offers more than just leads; it includes such things as:
The Zillow Premier Agent program provides free reviews on the site for all agency members. With this program, Premiers are picked out when showing their reviews to help them get a sense of how well their service is perceived among users. Whether a Premier or not, your reviews can help you gain social credibility through Zillow Prime Agents.
Zillow's Premier Agent Reviews consistently rank near the top of lists about why people choose a specific agent.
Exposure on other Zillow platforms, in addition to Zillow's flagship site, are through Zillow Premier Agents with premium placement on Zillow's network sites. Though traffic numbers are lower than they are with the flagship site, these additional routes provide even further exposure and more bang for the buck as compared to Zillow.

The IDX website lets agents that have owned a web presence before to create an extra domain name to use and show off. Although most agents already own a web presence, having an extra domain name can never be bad.

One of Zillow's many great features is Agent Finder. Zillow is important, especially for home buyers and we have a very prominent spot in the top navigation, above the site's Buy and Sell features. Premier Agents enjoy enhanced placement in searches for their area, through premium top-line profile placement.

There are many CRMs out there to choose from, including Propertybase, LionDesk, and Follow-Up Boss. The Zillow CRM might not offer the most advanced design or functionality. It is still a seamless app that easily integrates with the Zillow Premier Agent App and transfers all leads into their system. So it is worth checking out for leads from the popular real estate site Zillow
A Zillow Premier Agent Alternative, the Zillow Flex. 
If you don't want to pay Zillow a significant fee up front, the Zillow Flex program allows agents to get leads for free. However, the referral fee becomes due when a transaction closes. That results in lower risks for agents and increased costs per lead.
It is not easy to determine the true impact of Zillow Flex on your marketing costs, but we have put together an article that could help you decide what is more important: cost per lead or maintaining your existing resources.
3 Things Premier Agents Need to Completely Convert Zillow Leads
Zillow Premier Agent applicants need to be proactive and strategic. You will not make it into the program without these three key elements. Let's dive into those three key elements that are critical for success as a Zillow Premier Agent.
A Great Zillow Agent Profile
Registered agents on the Zillow Premier Agent program are like online dating. When potential buyers view an agent's profile, they can learn more about their service, looks, professionalism and features by clicking "view profile." If nothing impresses the buyer after viewing the profile, they can swipe left and move on.
With a complete profile, you get a solid headshot and bio, positive reviews, and all listings you have active and sold. Zillow has it down to a science- its an easy site for someone starting out to use.
Budgeting for this type of lead generation comes down to how many leads you will be able to produce in your budget. Since there are no defined limits for Zillow Premier Agent data, the only real limit is how you can earn revenue with the platform.
Saying your readers will only be interested in your product when they do not have many other options that seem more accessible to them. If you are not converting lots of people into customers, then this is a significant issue.
Try building your Zillow business in a different ZIP code first. You may get lower prices and less demand, but if you can earn an ROI, the cash flow generated from this new area can be used to build your business further and continue the budget-building process.
Excellent Follow-up Skills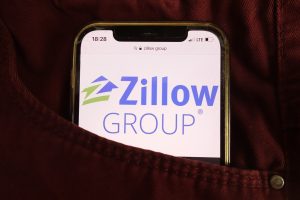 One of the major changes in customer service is the demand for immediate satisfaction. We are living in a new age where customers expect their needs to be taken care of immediately. Stamped with the words "ON DEMAND", customer service has changed the centerpiece of this emerging field.
In a world where many people send email communications instead of calling, real estate professionals want to speak with their clients within an hour and the best are responding to inquiries within minutes.
Increase Your Follow-up Skills By Using These Simple Tricks:
One, Use Zillow's Live Leads feature to connect with the right people.
Two, Make sure that your Zillow lead response plan is detailed.
Three, Convert your leads into clients.
Four, Learn what to do when your leads move slower in cold months.
Five, Referrals are only a good start – you need to focus on sales.
You may be thinking if there's a Zillow Alternative. Well, Here's the answer. 
Lead Generation is a major priority for many of the top companies these days. Luckily, there are plenty of options out there for you to choose from if you'd like to try something different. You might want to take a look at Zillow, here are some other lead generation websites that might interest you.
BoldLeads offers exposure by placing ads on social media and in search results. They use Propertybase, an ecosystem with a customer relationship manager (CRM) to enhance their unique offering.

REDX: Real estate prospects can be more affordable for lead generation through real estate prospecting. REDX offers a web app that gives leads to firms and individuals in less time, at lower cost, with better quality.

SmartZip is helping with predictive analytics in real estate. They use data and an advanced predictive algorithm to help you find homes that are likely to list for sale, so you can be ready to buy a property or at least know what's coming down the pipeline.
A helpful tool for real estate agents and marketers, Smartzip predicts homes that owners have not yet decided to sell. This helps them super-charge their marketing campaigns or real estate farming strategies.
If you didn't find what you were looking for on the FAQs page, the answers to some real estate agent's most frequently asked questions can be found here.
Is Zillow leads worth the risk?
You'll get few pre-approved leads who want to buy or sell a million-dollar property on Zillow, who are ready and willing to buy or sell a property. The majority of leads you receive will not be ready and willing to believe in you right away.
You'll need to be patient if you want to convert your leads into clients, though these scripts help get you up and running quickly.
Agents who have tried to advertise their properties on Zillow have felt frustrated, as that platform cannot deliver profitable leads overnight. This is because, unlike most platforms, Zillow does not promise immediate success through leads.
Depending on who the question is, research shows that Zillow is a great place for consumers to browse real estate listings and agents. Agents can tap into potential buyers and sellers.
This depends on how well you balance your budget and how well you follow up with leads to make money. If you are not investing enough in your ZIP code to make any traction there, Zillow likely will not be successful for you.
Most people realize that spending more than you can afford does not always produce a positive return. Some might go into debt for what ends up being a fleeting moment of happiness, and it can cause stress in their life.
However, if you can balance all three legs of this stool (budget, follow-up and proper investment), you become a successful Zillow Premier Agent.
How much do Zillow leads cost?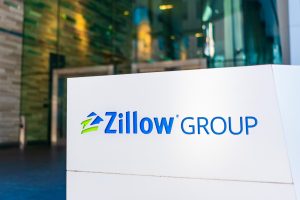 The cost per lead on Zillow differs depending on the average sale price in your ZIP code, and how many real estate agents are competing for space on the Zillow Premier Agent platform. More competition means higher costs and, because of the increased volume, a lower price per lead.
There are always new players, new approaches, and new ideas in the landscape of real estate marketing; but Zillow remains an important player. The AI platform for this industry has seen considerable growth over the years.
To be a successful real estate agent, you must get your content in Zillow Premier. The program is essential since Zillow dominates the consumer real estate market. If you can find a way to utilize it and create quality marketing materials, the investment is worth it.
If you're ready to begin generating leads, Zillow Premier Agent has websites for every ZIP code. It will fit easily into your marketing strategy for 2022.
That's it for this blog CORE Member, remember to subscribe to our channel and if you feel like we've delivered value please share this blog with ONE person. That's right just one person as a token of your appreciation for the hard work we put into making content that educates and helps you on your mission of building your own fortune. Remember you can read blog after blog, but it isn't until you actually take action that you'll start to see results. See you soon!
[mashshare]
---