Instagram for Real Estate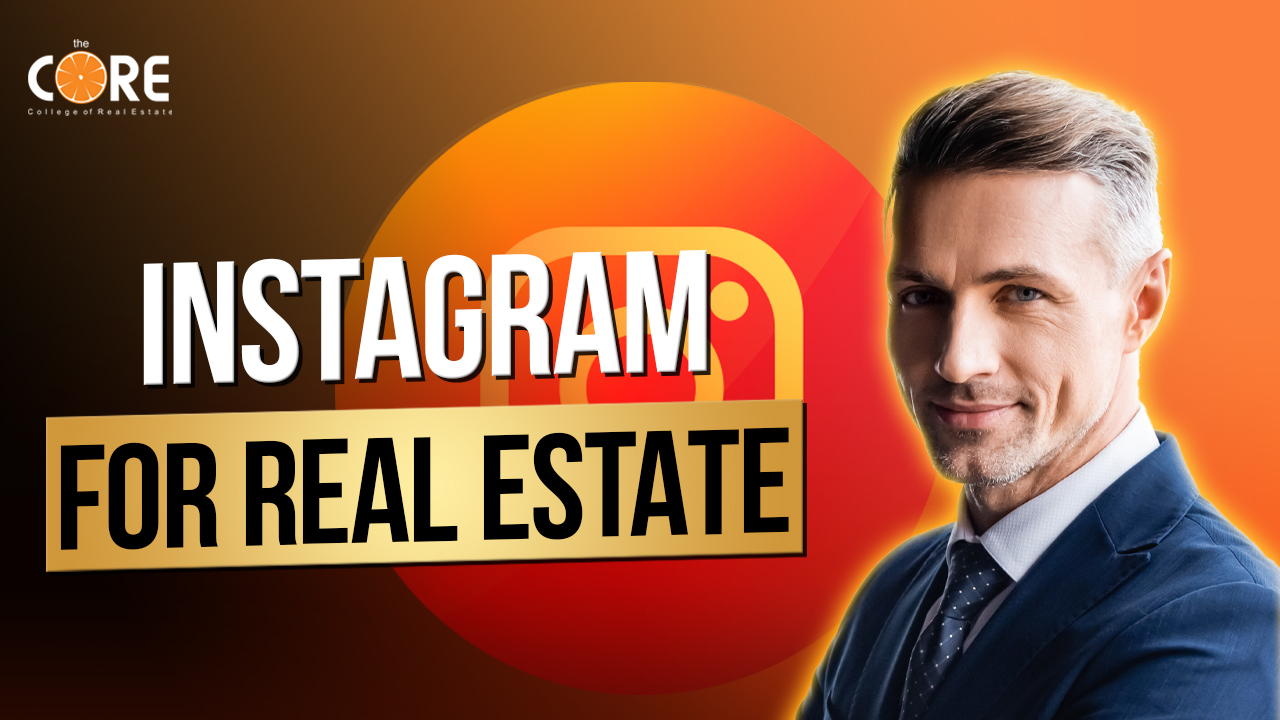 [mashshare]
Instagram for real estate? It's not just a joke. Whether you've been a real estate agent for a year or a decade, your most important job is staying in touch with and building out your network. After all, you never know when a friend or relative needs to buy or sell a home. Not only that, but a home is the biggest expense in most people's lives. And accordingly, there is a healthy commission that someone is going to receive with each transaction for being of service. And Instagram gives you an opportunity to connect with people who are looking to buy and sell real estate—and get them excited about it! So why not take advantage of this opportunity?
So if you want to know more about this, this video is for you.
For today's video, exclusive for our Core members, we will be talking about the different ways to use Instagram for real estate marketing.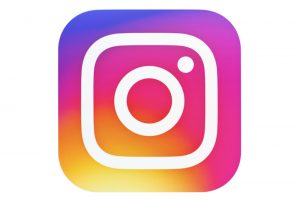 Real estate and Instagram are a match made in marketing heaven. Pretty much everything about the social network is well suited for real estate marketing: its photo- and video-based content formats make it easy to showcase properties; its mobile-first nature easily incorporates location data and geo-targeting; its huge user base—now numbering more than 1 billion monthly active users—enables reach across many demographics and geographies; and its integration into parent company Facebook's advertising platform provides sophisticated campaign targeting options.
For real estate agents, Instagram is an ideal place to share images of homes you've sold or rentals you've managed, including photos of interior spaces and exterior views. For homebuyers, it can be a great way to visualize a property before making an offer (especially if you have access to drone/camera footage). For sellers, it provides a fun way to show off their properties while also boosting their social media presence (and increasing their chances of getting more views). If you haven't already jumped on the bandwagon, now is probably the best time to do so! Here are different impactful ways Instagram can be used for real estate marketing. 
The first one is to feature current properties and developments. It's time to get creative with your real estate marketing. A post featuring what's currently for sale or rent is the first thing that comes to mind when using Instagram for real estate marketing, and with good reason: the social network is a perfect place to showcase properties and developments. But don't just post a digital version of a print flyer and call it a day—develop creative specifically for Instagram that will stand out on the platform. The key here is to focus on visual storytelling, so your images should tell an engaging story about what you're selling, who you're selling it to, and why they should buy from you.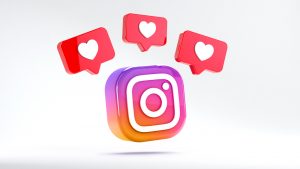 Another thing to keep in mind is that you're not limited to just a single image. Instagram has a wide range of compelling content formats—including slideshows, Stories, ad carousels, and videos—which can be used to highlight properties. This helps your followers see your property in more than one way, which helps them understand what it's like to live there. It also encourages them to take action: after all, if they like what they see in the slideshow, they may want to go check out the place for themselves!
Another one would be to feature your future properties and developments. If you're thinking about selling your property, but it hasn't been listed yet, don't worry! Instagram is a great way to let people know what you have available and build interest ahead of time. This platform is a great tool for real estate agents and sellers to get the word out about their properties before they are listed on the market. You can use hashtag searches to find relevant hashtags that will help you search for potential buyers interested in your property. You can also post pictures of your property in its natural environment and include details about where it is located and what it offers.
It's important not only to show off your property's features but also to give prospective buyers an idea of how it will look when they move in! When it comes to marketing your property, keep in mind that even if a property isn't anywhere close to making it to market, it can still be showcased. For example, posting renderings is a highly effective way of sparking curiosity about an upcoming development. The best way to do this is by taking the time to create images that will impress potential renters and buyers alike. Showing off your property in a professional light will make it more appealing to potential renters and buyers, who are looking for places to call home.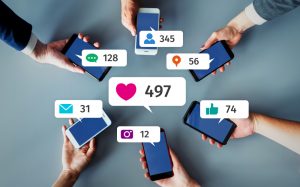 Next, you can use Instagram to showcase aspirational real estate. Real estate has always been a great investment choice for many people. Even if you're not in the market to buy, or you're looking for an investment property, it's important to know what you're getting into. That's why so many people love watching TV shows about real estate—they can get an idea of what their dream home looks like and how much it would cost to buy it! Real estate marketers can tap into this aspirational curiosity and grow their audiences by highlighting "wow" properties on Instagram. Again, keep in mind that Instagram has many effective content formats beyond single images. Stories and videos in particular can be powerful ways to showcase aspirational real estate.
Instagram stories are short video clips that can be posted to your profile. They're great for illustrating a specific point or making a case for a brand's products or services. You can also use them to share behind-the-scenes looks at your brand's most exciting projects, like a new development or renovation you're working on. If you want to get really creative with Instagram stories, consider using them as part of an ad campaign by partnering with other businesses to create branded content together (i.e., a commercial). Alternatively, use them to introduce new brands or products into your audience's lives—you could even feature something as simple as a hashtag so users can follow along with the story as it unfolds!
Another one would be to let your audience know about your success. In real estate, there's a lot of competition. But if you can show off your success, that can help you stand out from the crowd and get more clients! First of all, use Instagram to showcase your work. This will show people that you're an expert in your field and likely to deliver better results than other brokers and agents in your area. And don't worry about getting creative with your posts—just keep it simple and share some images of the work you've done. People want to see what they can expect when they hire you, so don't be afraid to give them a taste of what they'll get if they hire you!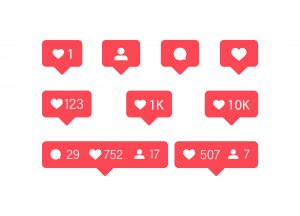 Do you know what's the best part about posting on Instagram? It's that you can talk about your achievements in more detail. By giving Instagram users details about your achievements, you can better differentiate yourself from the competition. What do you do for a living? What are some of your most impressive projects? How did you get there? And how did you feel when it happened? You can use these questions to make people feel like they're getting to know you as a person—and not just as an image that they're seeing on their screen. You can also use this technique to talk about what's next for you, like where you're going after school or work ends. Once you start sharing more details about yourself online, people will feel a deeper connection with your brand. They'll be more likely to engage with it—and share it with their friends!
The fifth one is that you can promote specials and open houses. Instagram can be a great place to promote things that are of interest to your audience, but it can be challenging to get noticed. The platform is time-sensitive and feeds tend to turn over quickly. That means your posts are likely to disappear within a day or two. But there's another side to Instagram: the ability to post content that's timely and relevant. For example, if you're selling something that's on sale or has an open house coming up, you could use Instagram Stories as a way to inform your followers about what's happening in real time.
The flip side of this is that people don't always follow you on Instagram just because they want information about something new—they follow you because they like what you're posting now. So if you post something about an upcoming sale, someone might not even see it unless they're following both accounts (and then only if they follow back). That means there needs to be some kind of hook—a way for them to find out about things like sales so they'll notice when they show up! With timely content, as with all other Instagram content, it can pay to have some fun with your pieces. The tone of the platform tends to be fairly light, and adding some humor can make your posts feel like they fit the medium.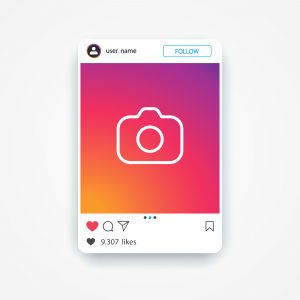 You can also use Instagram as a way to introduce yourself and your team. If you're a real estate firm, you need a strong Instagram presence from the get-go. You'll want to use it to show off your brand, highlight details about your services, and grow your audience in the first place. But that's not all! Once you've got a solid foundation on Instagram, you can also use it as a way to connect with clients and prospects. When people are looking at buying or selling a home, they want to know what they're getting before they sign on the dotted line. That's where you come in—your Instagram profile should be fully fleshed out so that they feel like they know who they're working with before they even make an offer!
And if there are any questions about what kind of service you offer or what kind of property you have available for sale, using Instagram can help answer those questions so that potential clients can feel confident about trusting their home purchase decisions with your real estate firm. The best way to make sure that you're a good fit for the job is to talk about what you've done in the past. You might not have had your work published, but that doesn't mean it's not relevant to the position. You could talk about your experience as an intern or volunteer at an organization where you learned a lot about the business. Or maybe you've led a community-based project that made an impact on people's lives. Whatever it was, make sure to mention it! The more people know about who you are and how you can help them solve problems, the better chance they'll have of hiring you.
Another one would be to provide insights and thought leadership. Real estate is a complex and often confusing process. While it might seem like an easy decision to sell your home, it's not always that simple. You may be finding yourself overwhelmed by the details of selling your home and/or financing a new one. Adding to this confusion is the fact that many people have never sold their home before—and may not have any idea what they need to do to make it happen. That's where real estate marketers come in!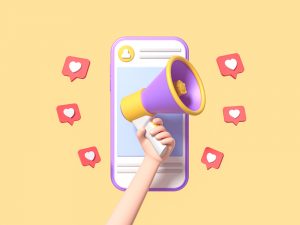 They can help you find the best time for listing your home, giving you tips on how to get the most out of your listing on social media and other platforms, as well as helping you navigate the complicated world of mortgages so that you can find the right lender for your needs. One of the best ways to build an Instagram following is to post at a regular frequency. This will help to keep people interested in your account and keep them coming back for more. It's also important to have good content on your Instagram account. A good way to do this is by creating posts that are educational or entertaining, rather than just posting links or images.
By using Instagram, you can also showcase your amenities and unique features. Instagram is an incredible way to showcase the best of what you've got. If you're looking for ways to increase your social media presence, Instagram is a great place to start. It's uniquely suited for showcasing photos and videos of your property and its amenities. Instagram can be used as a platform for sharing photos of appliances or other features in your home, or it can be used as a space for creating a story about the place you live in. Instagram Stories are a great way to tell a story about your property. A good story should include details about the property and its amenities so that people who follow you will know exactly what they're getting when they visit. Instagram also has an algorithm that determines which posts are most likely to get liked, so make sure that you're using this feature wisely!
You can also highlight why the community is great. The key to successful real estate transactions is sparking interest in neighborhoods and towns. And Instagram is a powerful tool for highlighting the specific features that make a particular community great. Instagram is a great place to show off local charms, whether you're looking to sell your home or just try to figure out what makes your neighborhood so great. Whether you're selling a home or just want to understand why people feel so connected to their neighbors on the block, Instagram can help.
If you're selling your home, show off the specific features that make it special—from a new school to a weekend farmer's market—and let people know why they should buy it! If you're just trying to figure out what makes your neighborhood great, use Instagram as a starting point for exploring the things that make your neighborhood unique: from the way people get around town (walkable streets) to the things they do there (volunteer at nonprofits). Keep in mind that different community elements appeal to different audiences. Given that, highlight a range of features, from shopping and dining options to opportunities to engage with nature.
And the last one is that you can use Instagram to inspire and motivate audiences to take action. Social media is a great place to share your business' story, but it's not the only way you can connect with potential customers. Real estate marketers can use Instagram to drive traffic to their websites and sell products. But all the Instagram marketing in the world is meaningless if it doesn't eventually compel people to do something that helps your business. To take action, audiences sometimes need a nudge. Real estate marketers can provide this by posting content that motivates people to stop putting things off and dive in now.
That's it for this blog CORE Member. What do you think of the tips we've shared? Let us know in the comments below. And don't forget to subscribe to our channel, click the notification bell, and like this blog. If you think that we have delivered value please share this blog with one person. Just one share is enough for us, for you to show your appreciation for the commitment and hard work we all put together in creating this blog that teaches and helps you on your mission of building your own fortune. And you don't know that one share could go a long way. And keep in mind that no matter how many times you're going to watch this blog, you won't see any results unless you take action. Goodbye and see you at the next one!
[mashshare]
---