How You Can Start A Property Management Company Today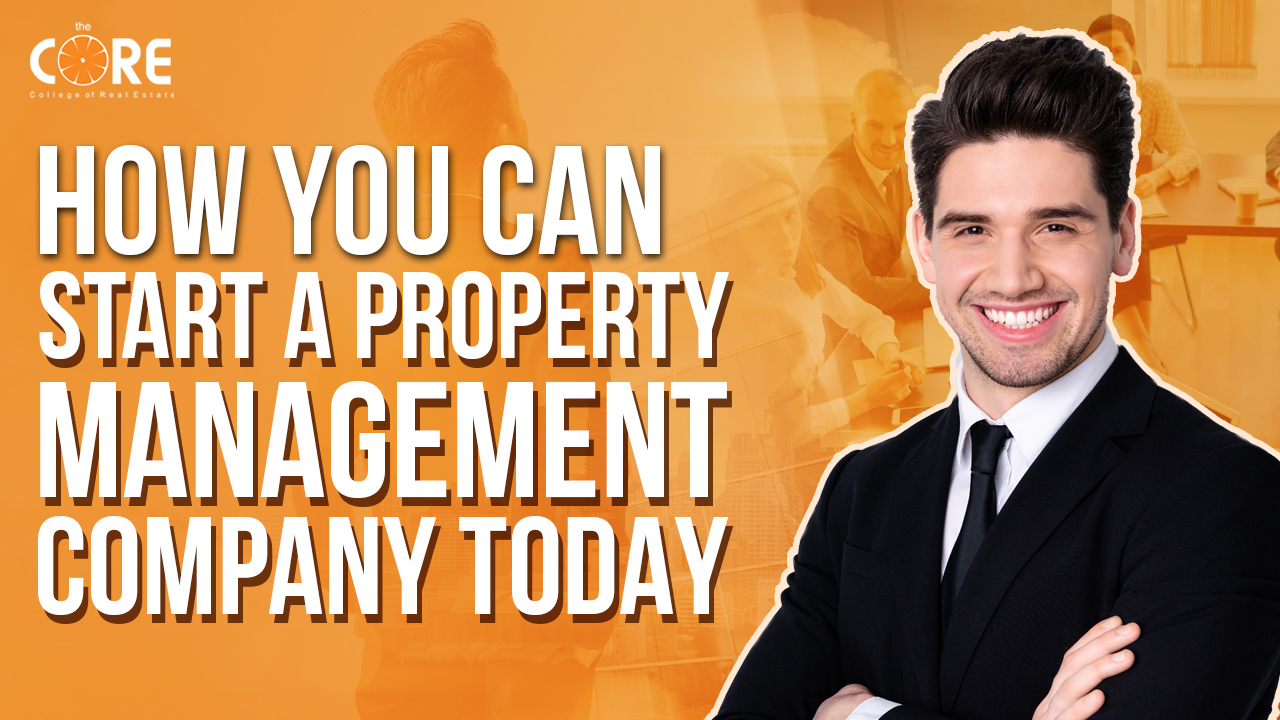 [mashshare]
Diving into business can be complicated sometimes. In order to make your business successful, you have to search and look for guides that will eventually help you. Before opening your business, it's essential to think about the necessary steps and risks that come with this type of venture. 
Luckily for you, CORE Member, we have compiled a comprehensive list of what you'll need to do before starting a property management company! Remember, you can read blog post after blog post about starting something new, but until you actually get up and take action, no matter how small, nothing will change.
Now, let's go into the first step.
#1: SETTING UP YOUR PROPERTY MANAGEMENT COMPANY
Before beginning any marketing endeavor, make sure you have a name to represent your business and an online presence. We recommend taking steps before proceeding past that time, as you'll have a better understanding of what awaits you.
Write a Property Management Business Plan
A business plan is the blueprint for your entire property management business. The point is to plot out every aspect of your company from its initial capital, all the way to profitability.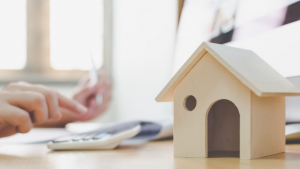 As per the Small Business Administration, a formal business plan has Executive Summary, Company Description, Market Analysis, Organization and Management
, Service or Product Outline, Marketing and Sales, Funding Request, Financial Projections and Appendix.
Licenses and Certifications You Need to Be a Property Manager
You need a Real Estate Broker's license to make real estate transactions happen. To do this, you have to take classes such as property management and taxes and pass an exam.
And you will also need a property manager's license. This license also requires coursework and an exam.
Some certifications, not required to go into business, are designed to help you with specific areas of your business. A certified property manager, for instance, holds a real estate broker's license and has completed coursework on property management.
File Your Property Management Business
With this litigation, it's important to file your business for tax purposes. And you'll also want to choose a legal entity so that personal assets are protected and separate from what belongs to your business.
S-Corps and C-Corps are both a viable option for property management companies.
You will need to consider whether you want to file as a pass-through business or if you want to file as a C corporation and be paid like an employee.
A C-corporation could have a double taxation problem if they work with an accountant who doesn't know the laws. However, S-corporations aren't as affected since their profits are taxed as personal income. Instead of business income, these taxes are part of the earnings from personal effort from the company, so you don't need to worry about any double taxation.
#2: ORGANIZING YOUR FINANCES
Do you have a goal for the first fiscal year of your business? If not, start thinking about one, which should be optional but may also be required for filing. For instance, do you expect how much income you will make and what are going to be your expenses as a whole. Remember to put aside at least as is needed for the unexpected.
Consider these ideas as you plan for the future of your company.
Set Up Your Property Accounting
Rather than manually tracking all your rental properties, tasks such as accounting for rent and expenses can be done easily with a spreadsheet. There are specialized property management software packages that not only help you keep track of your rentals, but monitor expenses and facilitate timely billing.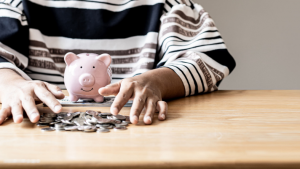 Business expenses can now be tracked in so much more detail than ever before. Money coming in can include rent and other revenue streams, while money going out can include repairs and other payments to vendors for maintenance.
A good tip for your business is to set up a security deposit, separate accounts for your owners' properties, and then an account where the profits from your business are deposited.
Expenses You Should Expect
Track every penny you spend on a monthly, quarterly, and yearly basis so that you know where the money is going and can set realistic revenue goals. Having all your expenses organized will help you keep out of financial trouble.
Your expenses will most likely include:
Payroll and Vendor Fees

Overhead- This includes supplies as well as rent and utilities for brick-and-mortar locations.

Other Service Fees- These Other fees include software used for managing my business.

Membership Fees
Forecasting Revenue and Setting Goals
Your revenue will mostly come from management fees, which is a percentage of the rental rate. Some businesses, however, charge a flat fee for basic services. Owners can then opt for more services at a higher rate.
Additional income will be generated from late fees, key or lock replacement fees, finders fees for bringing in residents, maintenance bill mark-ups, and other smaller fees and charges.
#3: GETTING YOUR BUSINESS OFF THE GROUND
Now it's time to think about who will contribute content and what kind of technology they'll need to complete your tasks.
Structure Your Property Management Team
There are many management options available when you start a property management company. You can hire a general property manager to handle all the responsibilities, including leasing, inspections, resident communications, owner communications, rent collection and maintenance.
There are two options to handle a narrower scope of duties. You can hire a staff member to handle leases and other duties, while specialist contractors or maintenance staff will handle maintenance tasks.
In that case, you would have an organized staff structure, with corporate officers entailing company-wide responsibilities.
Define Your Team
If you're just starting out, your staff may not be much more than yourself, but it's fine. As you grow, your team will naturally come together.
The first step is to decide if you need a full-time, part-time, or contract employee in order to complete the tasks that are demanded by the job description. The first step is determining which type you might need and what tasks your workforce can handle. Then, determine if the task is worth an on-staff or outsourced employee.
Find and Hire the Right People
To hire top employees, you must first create a clear job description and post your position with the right descriptions. Understand that candidate experience includes not just pay rates, but the culture and benefits of your company. Post your ad in the right places for your audience.
The National Association of Residential Property Managers has its own job board for property managers and many mainstream sites, like Indeed and ZipRecruiter, have listings related to property management.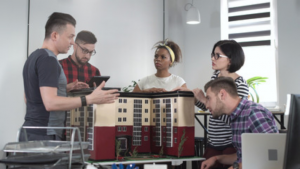 You'll want to keep the right people, which is also recruiting new employees. They will go on to be your brand evangelists and recruit more talent from residents. Keep in mind that happy workers are one of the most powerful tools for attracting new talent and creating a favorable impression among property owners.
To make your employees happy and see a boost in your business, create a strong company culture from the get go. Providing a competitive benefits package, staying connected with their needs, and pushing them to learn and develop professionally is the best way to keep and attract new talent.
Build Relationships with Property Owners
Valuing employee relationships and connecting with property owners in your community both contribute to a successful business.
Start off by setting expectations with your prospective clients before they sign up with a property management firm. If they have common expectations, like wanting their property managed efficiently, explain what you can offer them.
Take advantage of open lines of communication and give the owner draw reports, but be confident in providing proactive feedback to your owners. Get to know what opportunities are available for additional revenue streams at the same time.
You want to provide the best service you can for your residents and owners as well. It's important to deliver outstanding customer support as part of this experience.
Property Management Technology and Software You Need
Software solutions are needed for every company.
Like Quickbooks. It is a simple, easy to use solution that can help your business operate accounts with invoices and P&Ls. You can also use it to manage the tax filings of your company.
Google provides two excellent packages like Docs and Sheets that features various document formats, sharing formats, and more. These products can be used for work within the company or for other purposes.
With email marketing and feedback systems, two highly necessary skills, MailChimp and SurveyMonkey is a must-have tool. With modern tools like these at our fingertips, it's not difficult to keep up with your marketing goals.
You'll definitely need software tools to help you accomplish all business tasks. Gather a list of your core business functions and research which software tools can save you time, resources, and money.
#4: MARKETING YOUR PROPERTY MANAGEMENT COMPANY
A big part of driving your business to success is your brand and marketing.
Your company branding is how your company represents who you are and what you do. All of these factors contribute to how your company represents itself.
Once you define your brand, it is important to market your business. You might do this yourself or hire a firm. Your website, social media, and paid advertising tools should be used to promote your product. You can also use local networking opportunities to try and grow your company or network with other businesses in the area.
Grow Your Portfolio From Zero
At this point, you may have only one property in your portfolio or none at all. You need to bring in a lot of leads to start building your marketing portfolio, which is called "feeding the top of the marketing funnel."
Here you make contact with a wide range of potential property buyers, investors and tenants. You then convince them to sign up for your services with a mix of personalization and professionalism.
It is not enough to have a marketing strategy. You need tools such as these to have a successful lead generating strategy:
Your website should be your digital storefront, to give it a great first impression with your branding. For both property owners and residents, optimize your website so customer experience is great.

"Content marketing" is an opportunity to create a blog that appeals to diverse audiences and sets you up as an expert in your field, a trustworthy partner in providing the best services for owners and residents alike.

Posting on social media is a quick way to stay relevant and retain contacts. Communicate with followers by asking them questions, overseeing conversations, and responding to complaints or messages. Post your own content too, like blog posts or product descriptions. Social media is efficient for staying in contact without the complexity of creating new content.

Promoting your business with reviews from clients or visitors will help you gain more customers. Whether it's on Google, LinkedIn, the Better Business Bureau, or Yelp , this can increase your reputation and attract more prospects.

Make connections and share your expertise to attract new businesses in your community, especially with local investor groups.

Bid on certain keywords to appear higher in search results, when potential clients are looking for these items and know your product, your name will show up first.

It can be useful to give out referrals as rewards to your clientele and friends. When someone refers you to a property of a friend's, you can offer them a cash reward off the top if they agree to sell it.
#5: BRINGING ON YOUR FIRST PROPERTY
Now that you have your first client, it's time to work on the fee contract and get ready to start. Here are some tips on determining what types of contracts you should be wary of and how they should be handled.
Set a Pricing Structure
It requires researching your fees. You should see what other property managers charge for similar services, as that is where you can see if you can offer rates or pricing more competitive than the current market. Look at your goals to see what services would benefit from lower rates.
Pricing structures and what's bundled in an ongoing management fee can help the company stay competitive.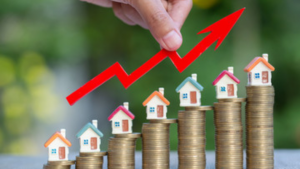 However, you should take into account the operational costs of a property management company when determining the services you want performed. These include handling residents, accepting rents and conducting inspections.
If you already have a portfolio of properties you need to rely on, it's important to know how much they will pay per property manager. You should consider independent contractors or contract employees, but in order to answer these questions you have to understand your market and its workforce as well.
Although property managers usually charge management fees in three different ways, they are most often percentage-based or flat fees.
There are different types of fees to consider when renting out a property, including setup fees, leasing fees, late payment fees, and eviction fees.
Recognizing your market and knowing what resources you need to spend will help guide you on how to set your pricing strategy as it will adjust over time.
Create Solid Management Contracts
With a solid contract, it's easier to manage your business relationship with your property manager. A contract should spell out the roles and responsibilities of the property manager.
Contracts can include management fees, off-duty coverage, hours of work and vacation time, workers' compensation insurance, liability insurance, and indemnification from loss or damage. They may also contain budgets for maintenance and repair and emergency funds. Rates and timelines may be described in detail.
Get legal help on every contract so you have a template for all future negotiations. In the long run, it can save you a lot of time and headaches.
#6: HOW TO CREATE YOUR RESIDENT EXPERIENCE
Creating a resident-focused atmosphere will help your property run smoothly and make it attractive to others. Providing interactive, fulfilling and memorable experiences for your tenants helps you build trust with their landlords and generates positive word of mouth.
To attract qualified renters and maintain a sense of community, you need to target the right audience and have open lines of communication.
Provide the Right Experience and Amenities for Your Residents
The kind of residents your properties attract will depend on the preferences they are looking for. Your properties may attract young professionals or retirees as well as families, who want something more than just that four walls and roof.
For every aspect of your property management business, think about the number of people residing in the building. Take into account emergency planning, facilities and communications.
Older people may prefer to receive emails and letters, while younger people may be more interested in text messages and convenient parking options.
If you have a multi-family property with a communal area, consider the kind of amenities you might want your residents to have. Perks such as an event calendar, work spaces, outdoor fitness areas, and mailbox systems help properties stand out. You often won't be able to control what the amenities are and may just have to market them.
Handle Complaints, Requests, and Disputes
For every resident who comes to you with a complaint, request, or issue, take them seriously. Let them know that you'll resolve the issue as quickly as possible and provide them with a timeline.
Create an explanation for why something isn't working
Create Emergency Plans
It's best to plan for emergencies and natural disasters. It's important that these plans are clear, detailed, and tailored to the kinds of emergencies that happen in your area.
#7: MANAGING YOUR PROPERTIES
Once you decide on which properties are important to invest in (single family, multifamily, condos), it's time to think about the requirements of such investments.
Handle Maintenance and Repair
Offering maintenance and repair services to property owners who want to avoid costs and the time it can take to maintain their homes could be a big sell for you. Additionally, you will make more money since you are the only one who creates that final product.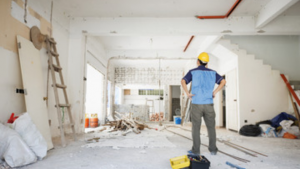 Assemble Your Leasing Services
A common value add for many property management companies is providing vacancy management, which can minimize unoccupied units and the costs of lost rent.
Remain Compliant
It will be up to you to stay on top of building codes, such as rules on things like elevators and sanitation. As well as maintain compliance to regulations such as the fire department who will be looking for things like smoke detectors, extinguishers, and fire exit signage.
And that's it!
To ensure success in property management, you must maintain high standards of customer service and project management. You should also be aware of industry trends and local rules and regulations.
As with any business, you will need to know how to promote your website, pull clients, and have the contracts and leases in place before the property is built. This can seem quite overwhelming!
Though it is difficult, you can't start a business without building the right foundation from the beginning. The only way to do this successfully is to take your business step by step by always surrounding yourself with people you truly trust. For those who are serious about learning how to build a property management company, starting the process with other people and trusting them will be important. 
And don't forget to let us know your thoughts about this blog in the comment  box below!
That's it for this blog CORE Member, remember to subscribe to our channel and if you feel like we've delivered value please share this blog with ONE person. That's right just one person as a token of your appreciation for the hard work we put into making content that educates and helps you on your mission of building your own fortune.  Remember you can read blog after blog, but it isn't until you actually take action that you'll start to see results.  See you soon!
[mashshare]
---