How to Write a Real Estate Listing Description that Sells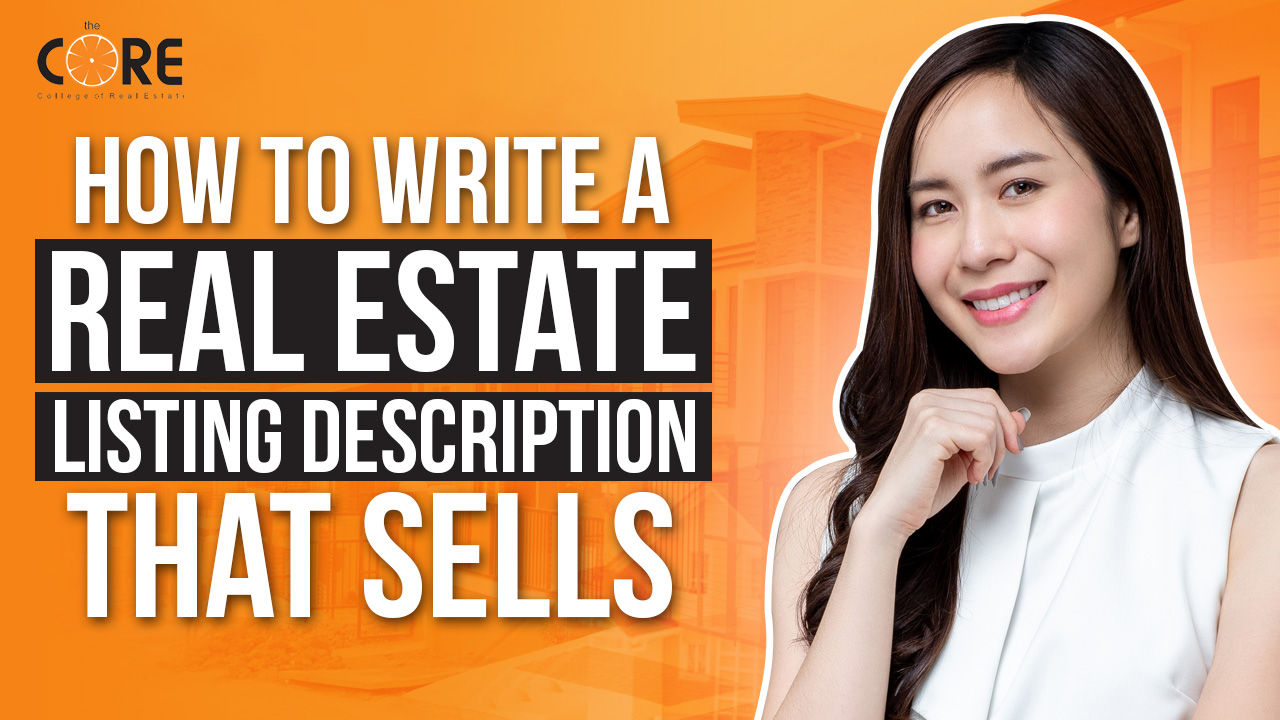 [mashshare]
Did you know that 93% of home buyers look for properties online? That means that your real estate listing is more important than ever. And in order to effectively sell properties, real estate agents need the ability to write effective listings. So, when you are preparing to sell or rent a home, your success will depend on the great real estate listing description and ad copy you create. When a potential buyer is scrolling through listings, they want them to stop and read your ad – and then schedule a showing.
With strong descriptions, engaging narratives, and well-composed photographs, you can do really well with your real estate marketing game. Because a good listing will have a significant impact on whether or not people choose you over another agent. It is worth noting that potential buyers will judge your work based on your real estate listing descriptions. However, there is no need to fret because writing an amazing listing can be easier than you think.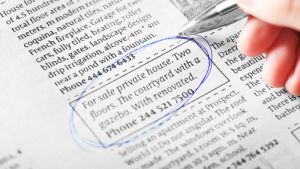 For today's blog, exclusive to our Core members, we will be sharing with you some tips and suggestions on how to write a real estate listing description that surely sells. So, it doesn't matter if you're not a natural writer, so long as you follow a simple formula to create amazing real estate listing descriptions. Let us begin with the basic structure of the ads. 
The first one is the headline of your listing. Adding your listings to advertising sites like Craigslist, eBay Classifieds, and Backpage requires captivating headlines that set you apart. Descriptions for your real estate listings need an eye-catching headline to entice users that visit these kinds of websites. If you hope to get your ad to stand out, you'll need a way to catch a buyer's eye in a split second. Is there a way that makes the reader do a double take?
Can your headline stick out like a sore thumb? If you want your ads to stand out, you need to approach them differently. You can change the format, language, and design of the ad in order to generate more interest among consumers. In this case, they used capital letters and a question in order to provide more information about their offer. Because typical ads are not very evocative and often say the same things. How would you react if you read an ad with 24 others that used a lot of capital letters and said, "ARE YOU KIDDING ME?" If you were looking for land in their area, would you click on it? 
It is important to create a headline that stands out in the crowd and is easily noticed. In order to do this, your headline must stand out, and be noticed. Here are a few tips to keep in mind when you are writing headlines. One is to make it short and sweet. As much as possible, keep your headline within a range of five to seven words. Another is to be emotive. Create a headline with compelling language that will grab the attention of an audience, and use strong verbs to vividly describe your post.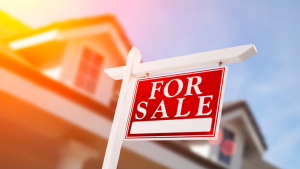 You can use descriptive words to evoke a response. Then, check if your headline is using words that will attract the attention of the correct audience. And lastly, don't settle on the first headline you write. Try to create at least seven headlines when creating a headline, because you might find the fifth one is better than the first one. Also, you'll likely find that they improve as you rewrite.
The next one is your opening statement. When writing your opening statement, get right to the point in your first sentence. You should also inform readers what this post is about right away. You can write it in this way: "This 3 story home is the perfect fit for buyers looking for a house near McNally Elementary in Preston." Or "This beautiful Tudor with an open kitchen and panoramic views of the Pacific Ocean is perfect for buyers who want stunning surroundings."
Opening with these two sentences makes your article more approachable by providing both a summary of the information and a reason for readers to keep reading. You can also start your opening statement with the most unique feature of a property. This could be its location, how many bedrooms it has, or even the size of its garden. Regardless of how small your house is, there must be an outstanding feature to help your listing stand out. 
After your opening statement, you can start the narrative description of your house. Let the fun begin! Now, list the property's primary features and then provide an inspiring and compelling description. Primary features include bedrooms and bathrooms, square footage, lot size, location, and extras. Recent renovations include appliances, doors, and flooring upgrades. Unique characteristics include lakefront lots and scenic views.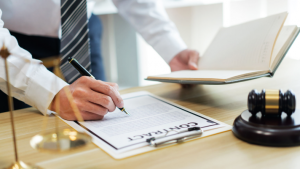 You can state one of the greatest or most interesting aspects of a house in the first paragraphs, such as spacious bedrooms or bay windows. You can subsequently mention other important features of your home, such as original Victorian crown moldings or new upstairs carpeting. You can also include any updates that make it an attraction to house hunters. An updated roof or air conditioner would be a good addition. 
Here is an example to help you make an inspiring and compelling description. The typical ad would describe it like this. "This house includes an air conditioning unit, furnace, and appliances. It also has a basement with a backyard and a large deck.". But a better ad copy would be like this. "A beautiful, artistic three-story Tudor with breathtaking views of Beaver Lake will be perfect for you. This house has four bedrooms and 3 bathrooms and a contemporary kitchen to make your cooking experience as cozy as possible.
Imagine sitting in front of the fireplace reading a book while noticing the modern touches all around you, such as oak floors and wood furnishings.". It may take some additional effort, but descriptive words are well worth the extra time. Using a thesaurus will provide many useful options.
Just remember that when advertising real estate, it is important to be brief. Your readers don't want to read a lot of text in your ads. You will usually have word-count restrictions with the service you're using for advertising, as well as other restrictions. The best rule of thumb is that your posts should not be over 200 words. You'll want to include essential information, such as the address, square footage, and price. Also, list how many bathrooms and bedrooms are in the house and whether there is a garage.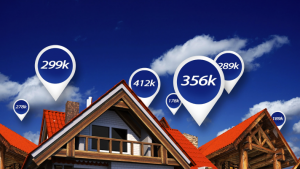 These are some of the primary points that buyers will want to know about right away when evaluating your real estate ad. Adding updated kitchens, scenic views, mother-in-law suites, new windows, and proximity to major highways will also make your property more marketable. And, make mention of the location. If you're seeking a good school district, the neighborhood is important. Likewise, to a couple in search of an active nightlife, the neighborhood's active atmosphere will be more appealing than that of a bland suburb. Use strong adjectives to build interest in your words by mentioning venues or popular attractions nearby.
Then, you can include some special promotions to spark more interest. To make your property descriptions stand out, consider a special promotion. Create higher quality real estate ads by adding a one-time only, special item at the end of the description. If you're trying to sell your home quickly, including a promotion can help achieve that goal. You can also offer a small discount on the sales price for a limited time, or offer seller financing as this is always attractive since banks require too many documents and questions. Consider adding a home warranty to purchase that covers the house for one year in case anything goes wrong. The promotion will help bring peace of mind to potential buyers since it is sold in neighborhoods with people who are newly moving into the area.
Offering homeowners a warranty will help them gain confidence. Young people are less likely to buy insurance because they are unfamiliar with home repair costs. Another option would be to help them with their closing costs. This is a persuasive technique that will help you get your listing noticed if they are considering multiple homes. Having an open-ended closing date could be advantageous to you as a seller. Some buyers might need time to prepare before they move in while others may not have time and be willing to close quickly. If you can accommodate any purchaser who has the ability to buy your house, include this detail in your advertisement. These are just a few of the promotional ideas you might want to explore for your real estate listing. Be creative with incentives and benefits.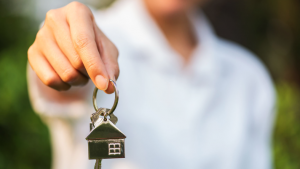 And lastly, close your listing with an invitation to reach out. When you finish writing, your end should be just as captivating as the beginning. You should include a call for engagement by including a call to action. When your potential customer finishes looking at your ad, they need to know how they can find more information or questions regarding the property. Make sure to include links and contact information so they can easily reach you when they have an inquiry. List clear instructions for the final steps of your real estate ad so the reader knows where to turn. Include a phone number, email address, or other forms of contact information in any real estate advertisements.
If you have relevant social media content to share about your home, include those as well. When your home is a hot prospect, point it out to your potential readers. They need to act fast for their opportunities like this. The call-to-action should be not forceful but urgent. Don't be afraid to end your listings with a sense of urgency. This can help you close deals on properties more quickly. Here are some examples. "This house is only available to the first buyer who acts now. Call xxx-xxxx." or "Why are you still reading this? Call now!" Remember you should take into account these 2 key points when writing real estate listing descriptions. First of all, never exaggerate or oversell. Secondly, never lie about the property.
Now that we have covered all the basics. Don't forget to proofread, and proofread again. To ensure quality content, take time to proofread. Even if you believe that you have spent ample time refining the text, it is important to read it with a critical eye. A better idea is to share the text with someone close to you for their opinion. When Realtors create creative real estate listing descriptions, they revise them numerous times before posting them live. It's important to proofread your text and have others do the same. Proofreading more than once will make sure there are no spelling or grammar errors, which can lead to confusing other readers.
Your goal is to outsmart a few words and get them right in your article. If your property description is thin, be sure to look into resources for help. Consulting a checklist or advice from another real estate agent can help you create the words that will strengthen your copy. A real estate expert can catch any clarity issues and offer suggestions to make the description clearer. Every successful business has a process for creating compelling property descriptions that they can use as an excellent resource for those struggling with real estate ads. And if you think we are done, you're wrong. Aside from the tips on the basic structures, we are also going to give you another list of some do's and don'ts to help you with the process. 
Always remember to steer clear of using negative language. Even if your property is not perfect, say little or nothing about it in the ad. Focus on what's positive and try to persuade the buyer. Real estate buyers are emotional and may avoid any negativity in a listing. There are ways to spin details favorably. Creating an efficient kitchen could help a small kitchen be rebranded as an efficient kitchen. A bedroom could turn into a potential office or playroom because of its size. There's no need to bother with a yard if it's non-existent.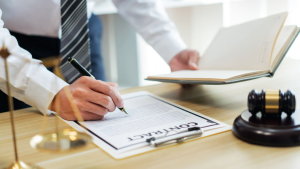 Small details in your house are worth mentioning. They are a vital feature to point out when describing houses for sale. You shouldn't exaggerate the truth when writing an ad. There are better ways to list the advantages of living in your neighborhood, rather than listing all of them as their own input. As you're writing, keep in mind the tone of your ad. You shouldn't include anything that will bring down the tone or conversely anything that is too dark. Use text that is cheerful and continue to keep matters positive.
Also, make sure to choose the adjectives wisely. Get creative with your description, but keep it within reason. Adding too many adjectives will make the reader think you're trying to distract from something. While "cozy" is a code word for small, it can also be used in a positive way for an attractive property that still offers ample room for its occupants.
In addition, avoid red flags. In a study of 24,000 homes, Zillow found certain words that will actually hurt a home listing. This means the way you write your real estate listing description could actually affect the final selling price. The words "fixer," "TLC," and "cosmetic" could be considered less than desirable. We believe it is because these words give the impression that there is a lot of work required with the home, which could mean it will be hard for you to sell.
If your intention is to flip a home, these words are appropriate. However, if you want to get the most value from your property, we recommend avoiding these words in advertising. Searching for words that are beneficial to your listing may seem like guesswork, but there are some words you can always use. These include "Impeccable," "Luxurious," and "Landscaped." If you want to get the most money back on your property, include at least one of these adjectives in your listing description.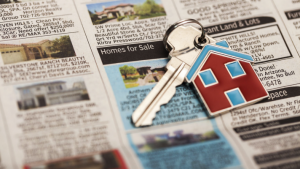 Writing strong property descriptions is the key to generating interest in a home you're hoping to sell. Compelling real estate copy creates a clear picture of the home's best features and tempts potential buyers to find out more about them. With well-chosen words and an engaging style, you'll be able to stand out from the pack. Helping your clients buy or sell a home is a time-consuming process, and writing a real estate listing description is just one tiny part of the process. 
That's it for this blog CORE Member. What do you think of the tips and suggestions we've shared? When are you going to start, if not today? Let us know in the comments below. And don't forget to subscribe to our channel, click the notification bell, and like this blog. If you think that we have delivered value please share this bog with one person. Just one share is enough for us, for you to show your appreciation for the commitment and hard work we all put together in creating this blog that teaches and helps you on your mission of building your own fortune. And you don't know that one share could go a long way. And keep in mind that no matter how many times you're going to watch this blog, you won't see any results unless you take action. Goodbye and see you at the next one!
[mashshare]
---