How to Protect Your Belongings During an Open House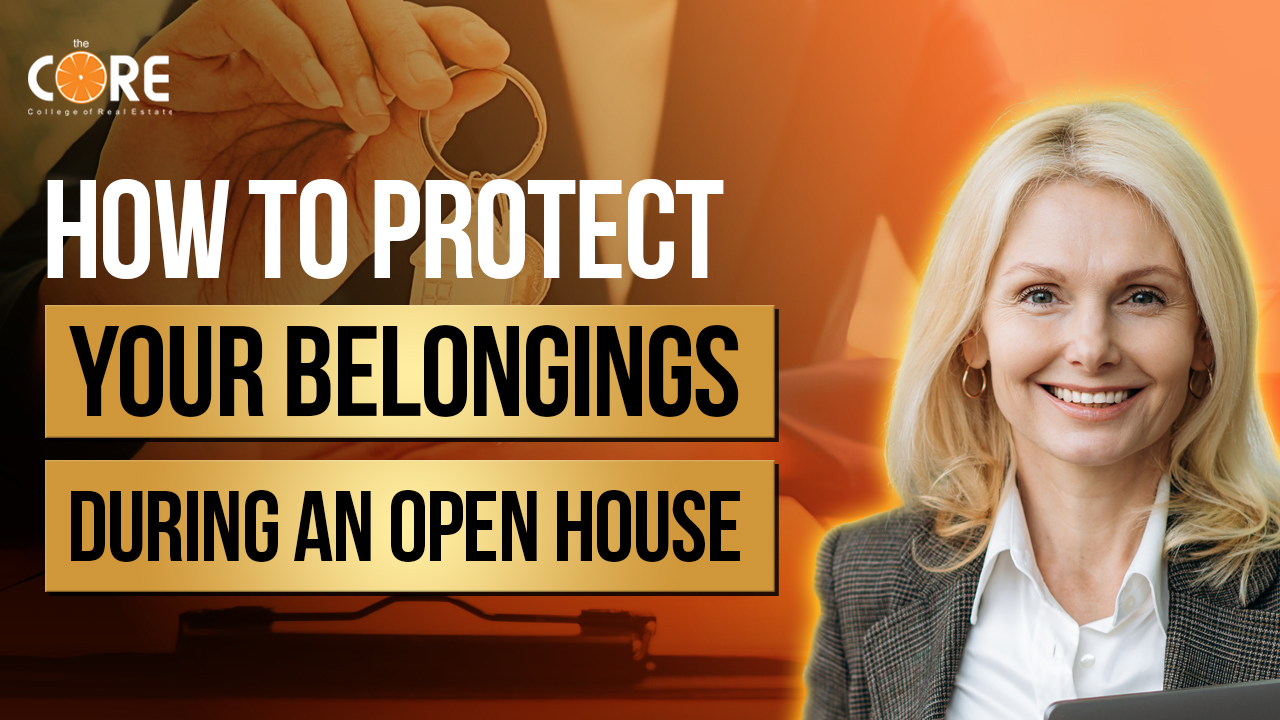 [mashshare]
Many people might object to having total strangers wander through their home while they're not there. More than that, they might also object to some strangers coming into their home and looking through their personal belongings. They would also want to put up a sign that tells everyone who is going in the front yard that they should play it cool while they're there and make sure when they leave the house, they don't spy on anything.
Selling a home can be a very exciting and stressful time. To ensure your property is ready to sell, make sure you do the following: clear out any clutter, have anyone in the house who is not selling demonstrate their qualification as an occupant by filling out our interest scoring forms (include screenshots), and host your open house with or without the help of a real estate agent.
Luckily for you, CORE Member, we've produced a blog that will surely help you on how you can protect your belongings during an Open House. Remember, that while the first step is completing any of these amazing courses, the second and possibly more important step is taking action even if it's imperfect action.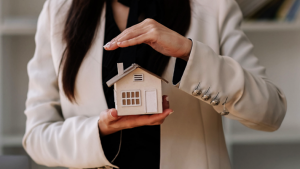 Showing your home to the public for showings poses a few risks. While the idea of theft shouldn't be your top concern, it never hurts to be proactive. Most people aren't planning to walk off with your most prized possessions, but I certainly wouldn't want someone to help themselves at my place during an open house.
People are naturally curious. Buyers open all the closets, cabinets, and drawers when they visit a new home they're considering buying.
Remember that if your house was a store, an opportunistic stranger could potentially walk out with your personal information, prescription drugs, paperwork, checkbooks, and jewelry. It's essential to keep your most valuable properties safe from intruders by keeping them locked up or stored in a separate location.
Keep personal information locked up. There is no way to be too safe when it comes to identity theft. That's why you should never leave mail, bills or bank statements around where your friends and family can get it. If you have ever seen a home that has been robbed, you'll know what  we mean by "no safety." Instead, lock them in a drawer when your home is for sale.
Two out of every three real estate agents surveyed by the National Association of Realtors® for its 2015 Member Safety Report state that they have experienced a situation that made them fear for their personal safety: Vacant houses, model homes, properties in remote areas, and open houses all caused trepidation. The study found that many are now carrying weapons for self-defense—no wonder when agents have been killed in the past.
Do you live in a home or building with multiple entrances? These tips apply to you as well. For homeowners, self-defense takes place before an intruder even shows up at the door—and starts looking for items in the refrigerator and pantry. Be sure to emphasize your valuables and keep an eye on them when you're away from the property for extended periods of time.
You may already be familiar with safeguarding your possessions, but here are a few more things to keep in mind:
You might think that a handful of the drugs you have in your medicine cabinet are harmless. However, these drugs can seem simple and innocuous to you, but they can quickly become part of someone's addictive habit. We've heard a few stories of people at open houses being highly tempted by pills they come across while rifling through medicine cabinets. So, it's important to be mindful of what you leave lying around if this could happen to your house as well.
Many people think about the time they spent scrambling around the house trying to find their garage remote before they leave. It's small, becomes easy to get into a pocket, and is recommended that it be carried when leaving for an open house. One person wrote that during their home visit someone may have taken their garage remote, used it to unlock the homeowner's car, then returned later to steal his belongings! If any keys, remotes or fobs are in your pocket, make sure they're locked away or out of sight.
File this under 'No Chance of a Break-In'
There's a growing trend in home office decor to make file cabinets pretty and portable. But, like portability and security, security often conflicts with these two benefits. If you want to be safe and secure at all times, avoid buying a heavy non rolling commercial-grade filing cabinet that locks. Instead, purchase a cabinet specifically for your important documents: your birth certificate and marriage certificate among others. Identity theft is still very much a present day issue.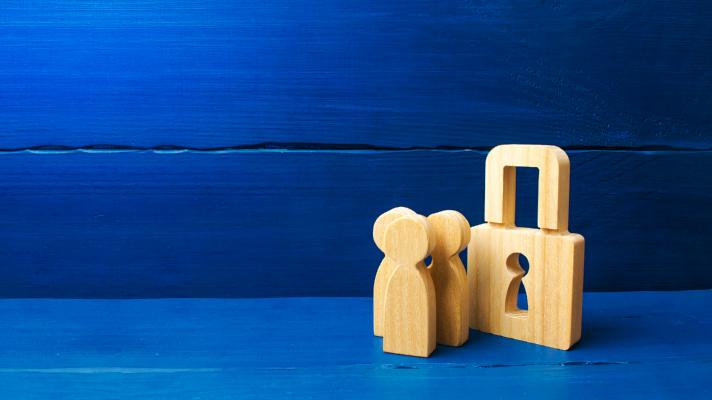 When your company hosts an open house, thieves can strike right in the midst of lots of people in your home. If possible, you should keep everyone in check while they are in the house so you can watch over their valuables. Some items you want to particularly be careful of include jewelry and prescription medications.
By protecting your home and possessions, you can keep them safe. You can take them off-premises during your open house without worrying that they'll get stuck in someone's purse or leave some bait off your driveway to catch a thief. Plus, they won't be visible on a property tour!
You can use the buddy system.
If your home is in a high-risk area, it's best not to conduct the open house alone. Instead, arrange for someone else to be at the home when the open house begins. And if you're using a realtor, ask them if they can bring an assistant along who will be able to help monitor visitors and ensure that everyone who visits signs in.
In addition, the company can rent or sell your former home at market value, which helps to reduce potential losses. You won't be left without a housing option and you'll have peace of mind knowing that your items are secured.
Here are more helpful tips on keeping your family safe when you're hosting an open house: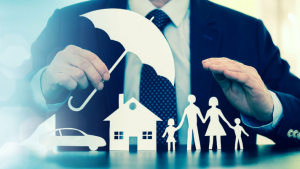 First, Don't forget to talk to your insurance agent about how you can protect your possessions from theft.
Second, Make sure your agent is using a sign-in sheet to record who enters the home and what they are doing.
Third, For multilevel homes, it's important to make sure that all floors are covered at all times. Hire an assistant so the property manager can focus on buying the right properties when they're needed.
Fourth, we're saying this again. Keep valuables out of sight and out of reach by storing them in a safe, locked place.
Fifth, When it comes to small electronics such as smartphones, laptops, tablets, and other such devices, price shouldn't be the only factor. Sometimes when you can take your item with you anywhere in your bag or purse, then it's worth the purchase.
Sixth, If you're worried about someone stealing from you, then don't put anything in the top drawer of your dresser.
Seventh, We recommend locking your computers with a pass code.
Eight, Remember, bills, checks, bank statements, passports, and ID cards should be secured.
Ninth, If you're going to be staging a home, consider just leaving less of your heirlooms and favorite possessions scattered around each room.
Tenth, If you're listing your home to sell it, make sure all images of your interior are not displayed on any online real estate listings.
And lastly, As long as you have a camera with you, take pictures of the home before hosting an open house. You'll be able to easily identify if anything has been moved or is missing.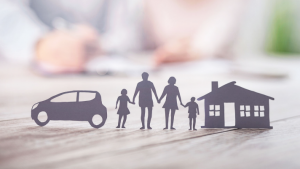 When a real estate agent visits your property at the end of an open house, make sure they take a final walk-through to ensure all doors and windows have been locked so no one can break in while they're still there.
When you're thinking about buying or selling your home, it can be helpful to talk to a realtor who is familiar with the local market. All realtors have their own specific duties and responsibilities, and your expectations will vary depending on what type of realtor you meet.
When you have a realtor helping to sell your house, you may want to ask them to follow these practices to help minimize the risk of theft. While a realtor can't tell you how they should do their job, talking with them before your open house is good practice and ensures they've considered your concerns related to safeguarding your property and belongings. Your realtor is there to help you sell your home; it's fair to express your concerns about safeguarding your property and belongings when talking with them.
For homes that are being showcased during an open house, it's a good idea to ask the realtor to walk through and confirm there is no one else around before the open house. It's also a good idea to tell the realtor to check periodically during the open house, in case someone got into any of the half-filled rooms.
When the realtor is taking prospective buyers through your home, it's best to have them follow you around and ask directions from behind. This creates additional safety for both the buyer and the agent, because they're not going out into unknown territory. It also makes it easier for potential buyers to see your home from a new perspective.
When you're done wrapping things up, ask the realtor to make sure every room and closet is clear before locking up and leaving for last minute errands.
Travelers approach insurance with the customization it deserves. We work to understand your unique needs so you can feel right at home – we are your family.
Before starting the business, make sure you have insurance.
Theft is a common problem in today's world, so homeowners should have insurance policies on their properties. Make sure you're prepared financially and legally by choosing the right insurance policy that will help protect you.
Stop worrying about whether or not the person who bought your home thinks the things inside it are missing. Take pictures and list them before your open house so you have evidence that they're there, if and when you need it.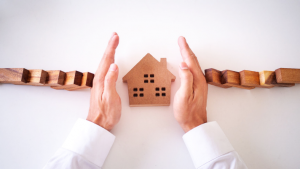 When in doubt, trust your best judgment.
When hosting an open house, always be vigilant and trust your instincts. But the most important aspect is to take steps to secure your belongings. Suspecting anyone acting suspicious should be monitored the entire time he or she is in the home. If someone specifically asks to be left alone, that should be a red flag to real estate agents or assistants.
After an open house, be sure to check in with your realtor and make sure everything is as you left it. If you happen to return home later, remember that all doors and windows should be locked, including ones that were not used during the open house. Check to make sure all locks are properly engaged for peace of mind!
For many homeowners, having an open house can be a nervous but important step as you decide to sell your property. It's important to carefully consider all the issues that might happen when you are showing your house for sale. You need to be prepared for some potential problems so you don't see them crop up during the course of the showing.
That's it for this blog CORE Member, remember to subscribe to our channel and if you feel like we've delivered value please share this blog with ONE person. That's right just one person as a token of your appreciation for the hard work we put into making content that educates and helps you on your mission of building your own fortune. Remember you can read blog after blog, but it isn't until you actually take action that you'll start to see results. See you soon!
[mashshare]
---