55 Ways You Could Be Making Money In Real Estate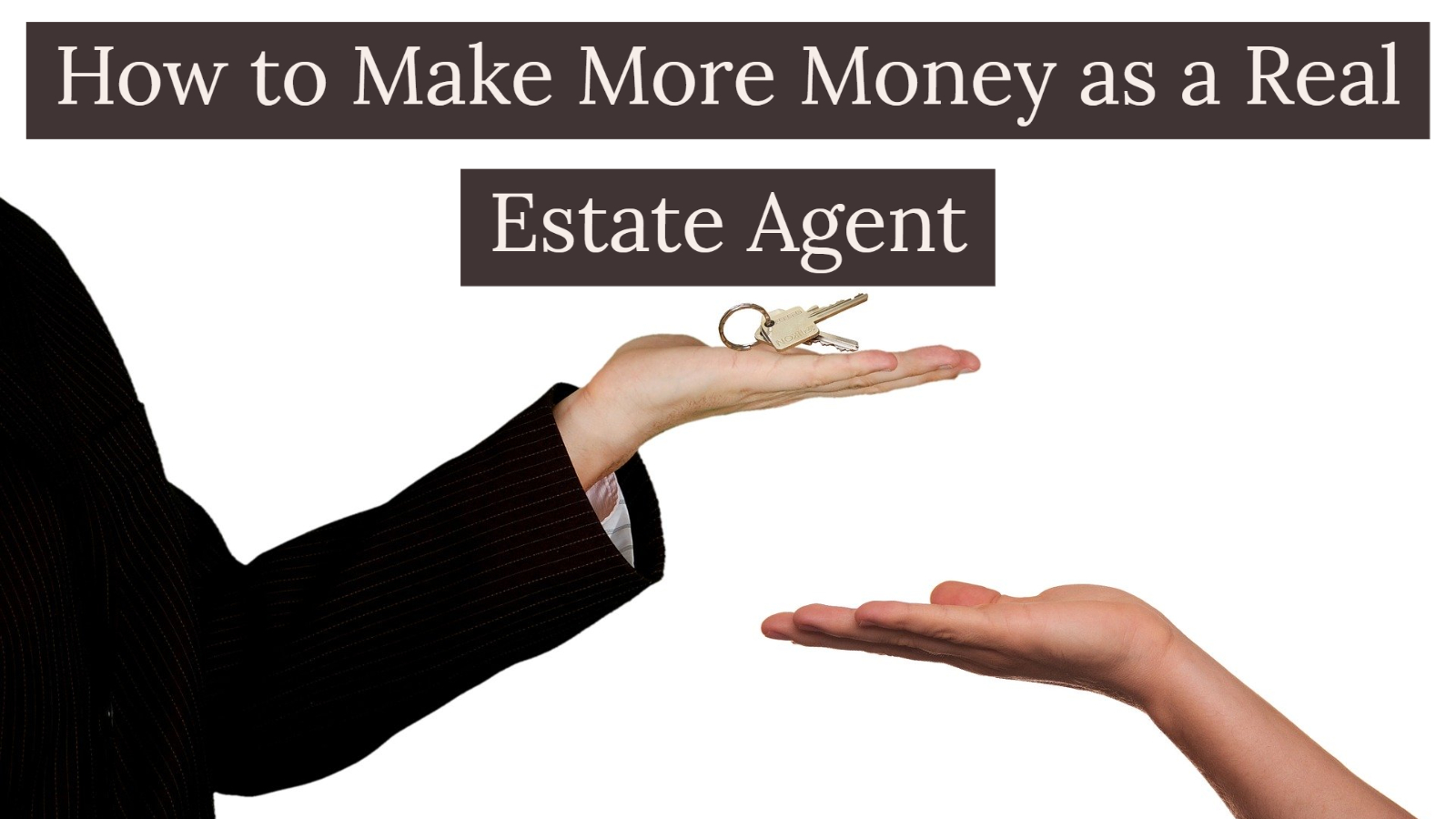 This post may contain affiliate links which allow us to earn a small commission on the products and services we use and recommend.
[mashshare]
The Association of Real Estate License Law Officials (ARELLO) estimates that there are roughly 2 million active real estate licenses in the United States. Many individuals who possess these licenses are chasing the same thing, money. The unlimited earning potential of buying, selling, flipping, and renting property is incredibly lucrative. As John D Rockefeller once said, "The major fortunes in America have been made in land."
In fact, McKinney Capital goes as far as to say that real estate has played a part in creating 90% of the world's millionaires. With so much cash up for grabs in the property market, many individuals with their real estate license are wondering how to make more money as a real agent.
For starters, the median income for real estate agents is roughly $45,990, which is not a terrible income by any means. However, as previously stated, money is a major motivator in the real estate industry, with many agents likely having their eyes set on at least six figures. The type of salaries real estate agents want doesn't come easy, and requires hard work, long days, people skills, and much more.
Continue reading below for some tips on how to make more money as a real estate agent.
Never Stop Learning
Earning a real estate license is no simple task. It takes hours of studying, an investment in courses, and a strong work ethic. However, to make serious money in real estate, agents cannot rest on their laurels or get complacent. They need to be hungry for success, and thirsty for knowledge.
For example, to get a bigger commission, agents need to sell more expensive, luxury homes. To understand the luxury housing market, motivated real estate agents must commit themselves to the learning process and invest in a Certified Luxury Real Estate (CLRA) course. There are plenty of other courses designed specifically to help active real estate agents continue their education and generate more revenue for themselves.
Never Stop Looking for Leads
Like any sales position, lead generation is absolutely essential for any real estate agent trying to increase their revenue year after year. No amount of training can make clients automatically walk through the door. In real estate, lead generation can be done by executing a variety of different techniques. If done consistently and effectively, agents can build a strong, reliable database of leads and contacts to constantly drive income.
Here are some of the things that some of the most successful real estate agents do to increase their reach:
Create online profiles on various platforms like Zillow, Trulia, etc.
Invest in a quality, personalized websites
Network as much as possible
Pass out business cards by the boat load
Ask previous customers to leave reviews
Advertise in real estate publications, newspapers, and geographically targeted websites
Study Under a Mentor
Seasoned and successful real estate agents are between the ages of 30 and 65. These are the ones with the experience, knowledge, and understanding of how to make more money as a real estate agent, and act as the perfect mentors. Their ability to provide evergreen advice and insight into their success is unparalleled, and cannot be learned in a classroom or on a computer.
The best thing agents can do is find a mentor that specializes in their niche markets or who possess the skills they wish to acquire. Mentors can be found through mutual connections or from various real estate associations. Many real estate veterans would be more than happy to pass on their knowledge, stories, and tips to an agent they believe has the drive, passion, and desire to become a success.
Invest in Real Estate
If properties aren't selling as fast as expected, there are other real estate money making options that could be appealing to agents looking to add another stream of income to their arsenal. And like the millionaires and billionaires of this world, real estate investment could be a very viable money-making alternative to connecting property sellers with property buyers.
While this suggestion doesn't specifically apply to real estate agents, real estate investment offers agents an opportunity to utilize their knowledge of the housing market to their advantage, and provides them with the chance to potentially earn significant income in the process.
When looking at ways to make more money as a real estate agent, the word to remember is invest. Like the age old saying, "You get out what you put in," the amount of time, money and effort agents put into their career will ultimately yield results down the road. Whether it's in continued education, mentorship, marketing, or property itself, agents that prioritize their career will be the ones earning the most in the future.
Still want more? Check out some other tips on becoming a successful real estate agent here.
[mashshare]
---