How to Hold a Successful Meeting as a Real Estate Agent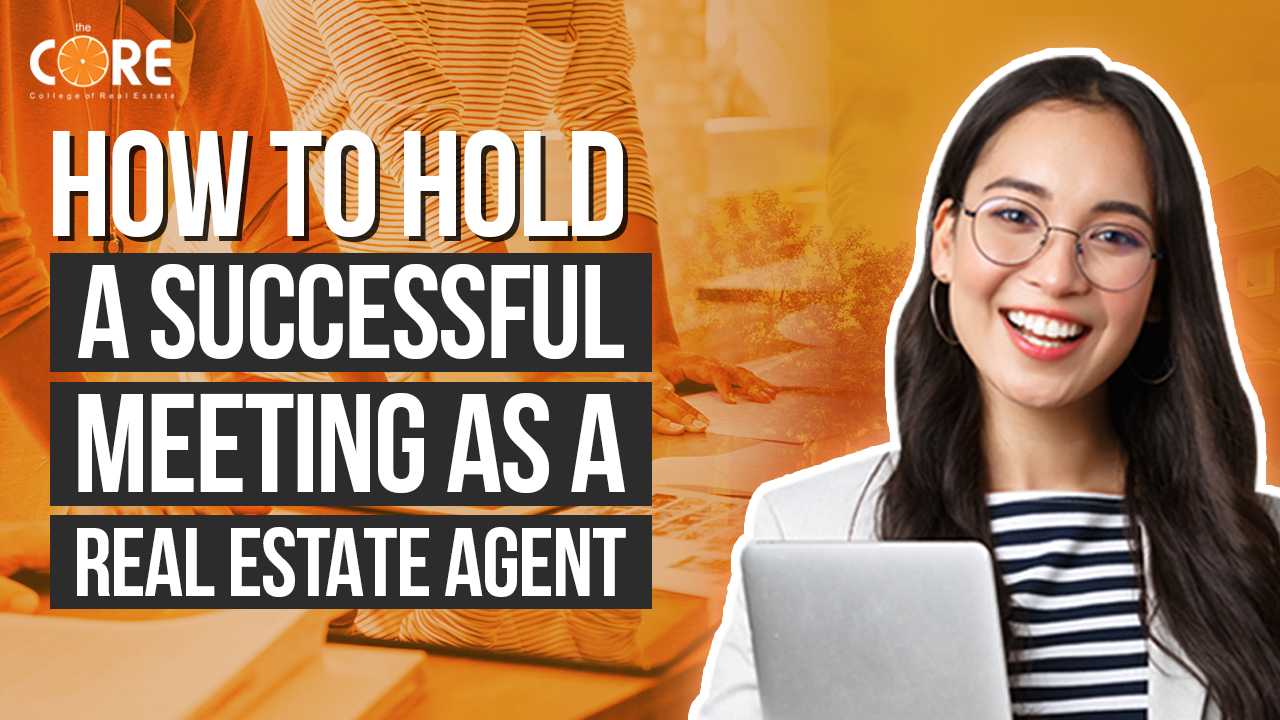 [mashshare]
In spite of the prevalence of digital estate agent's meeting, in person meeting skill is still crucial for a successful real estate agent. Most transactions still rely on face-to-face meetings. This means that if you want to make more sales, you need to be intentional about how you'll show up at these appointments. To ensure a successful meeting, you need to be both a direct professional as well as a supportive and talkative neighbor. Your clients want to hear about the benefits of your investment and how their investment will help them achieve their goals. So if you want to know how you can land more clients then this blog is for you.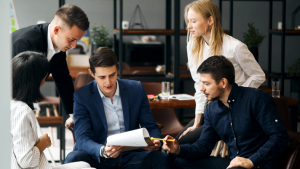 For today's blog, exclusive for our Core members, we will be talking about how you can hold a successful meeting as a real estate agent. If there's one thing HGTV has taught us all, it is that real estate is complicated. Whether it is buying a house, selling one, renovating, building, or managing a property, each different facet of real estate comes with its own set of challenges. If you work directly with clients and provide services, it can be difficult.
You have to keep clients happy and help them get what they want. However, if their expectations are high, you must reign them in and make sure they aren't being too greedy. Whether you're an agent or broker, customer service can be hard in a gig economy. Besides dealing with the typical challenges of their jobs, real estate professionals are faced with multiple different pain points that affect their work. These pain points often translate into 13 tips for what you can do to provide better service to your clients.
The first pain point is building trust with your clients. Regardless of someone's purchasing, renting, renovating, or something else, a real estate agent plays a huge role in a person's life. For those fortunate enough to have a stable place to call home, it represents safety and familiarity: a place to create memories, and their literal – and figurative – shelter from the storm. If there is a lack of trust on the clients' end, it can make everything else more difficult. A study found that only 11% of people completely trusted real estate agents, which is an issue when trying to close a deal.
The first tip is to communicate with your clients proactively. There are many moving parts in a real estate transaction. Bundling all of the information and communicating it in a timely manner can help to alleviate any distrust that may be present from clients. Communicate with your clients to ensure that you don't have any negative instances. Whenever there is an important piece of information, you should let them know quickly. Scheduling weekly check-ins is a great way to proactively communicate with clients. This will make sure they know about any upcoming updates and also have an opportunity to ask any questions that may be on their mind. In addition to providing a unified and seamless service for your clients, you play a crucial role as the point of contact. If there's any reason for them to be nervous or concerned, maintain communication with them from the beginning and convey your enthusiasm.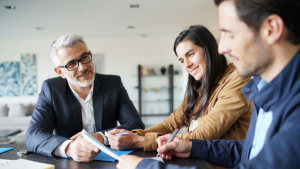 Compassion, or empathy, is another key in any profession that deals with people. It can help you understand their point of view and take care of them better. However, when working for a company or industry for a long period of time, it can be easy to normalize the problems and complaints. When you sell real estate, the concept of buying and selling a house becomes routine. You see the process all the time and it is something that you do often. It can happen so often that you become desensitized to how serious an individual buyer or seller may feel.
In order to better understand your client, focus on their emotional concerns. Ask them how they are feeling or if they are comfortable with the process, and listen attentively when they answer. Doing so will allow them to express themselves and give you insights into their perspective. When asking questions back, assume their point of view. You can relate back to the very first thing you did when you bought a house or had your roof fixed, for example. To build a stronger rapport with them and to show that you understand how they feel, show that you are sharing similar experiences.
The next pain point is to understand your client's needs accurately. It's difficult to provide a great customer experience if you don't understand someone's needs. But, since your ability to best serve your clients relies on understanding someone's needs, it's something you need to invest time and energy into.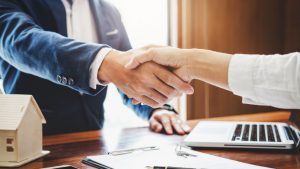 One tip is to emphasize transparency. At the core of real estate, it is a commodity. Though people may develop emotional attachments to their property, or when buying and selling, it is important to be honest about everything in order to have leverage. Pragmatic as it may be in some ways, it also makes providing great service more difficult. Essentially, how can you fulfill a need you don't know about? One way to overcome this problem is to be transparent with your clients. When you're open with them, they might then also open up with you.
One research revealed that most people are worried about being honest for fear it will have a negative impact. However, the results showed that honesty is the right option and has the potential to make relationships stronger in the long term. Promote transparency by empowering clients to find information on their own. For example, create a blog or knowledge base. This information could include topics such as how to break down agent fees and answer common financing questions. By actively educating your clients, you signal that you're not trying to hide something and want to help them be as informed as possible.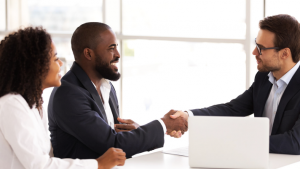 And a great way to understand what someone wants is to ask them. Ask questions, listen carefully and make sure you build off of previous information shared. You can start by finding out if they are first-time buyers or if they want to invest in their third or fourth home. This will help you shape your next few questions. For example, with a first-time buyer, you would want to ask for more details about what they have done for financing.
Obviously, they will not have these types of details squared away, whereas people who have bought homes before probably would. It is important to ask your client the right questions. It is effective to have different sets of questions for different buyer types, too. Use open and close ended questions; open-ended questions are good for getting more information, and close ended questions can help get clarity on a certain subject. If possible, take a recording of the conversation with the client's consent. This will better show what was discussed during the conversation rather than any notes you took during the meeting. The recording also ensures that your focus remains on the client and not on writing down notes.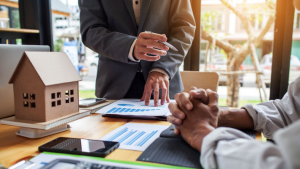 Aside from that, you should practice active listening. Hearing and understanding are two different aspects, and just because we hear the content of a message does not mean we understand everything about it. We might be distracted or momentarily thinking about something to talk about. Active listening is the act of being present to your speaker. If you give your speaker your full attention, they'll know that and have even more conviction in what they're saying.
To get the most out of the conversation, set up an environment that encourages active listening. Turn your phone to silent and put it away from view. If you are in front of a screen, turn it off or move away. This will limit distractions so you can focus quickly on what is being said. Active listening provides you with the opportunity to get all the details and information you need to provide a good service for your client. Without it, you might miss some important details. Practice is essential so don't be hard on yourself if you're not perfect at it right away.
Another pain point is accommodating your client schedules. Many real estate transactions are high stakes, meaning they take a lot of time and thought. Someone might be able to steal away from work for an hour or two, but that will likely not be enough to view a property or go over renovation plans. In order to best serve the client, it's probable that you'll need to meet with them outside the normal Monday through Friday, 9 to 5 window. You may need some help from your staff in order to maintain a good work-life balance and avoid 'burnout.'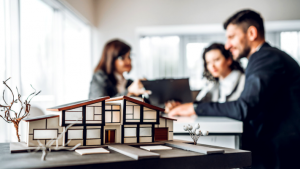 So what should you do? You should consider an autoresponder. Customers like quick responses. In fact, over a third of customers expect a response in an hour, and if they have to wait more than six hours, they'll probably take their business elsewhere. People reach out at any time during the day and it can seem impossible to respond back to everyone in a timely manner. Every client usually has the same question, so you could answer these queries for future clients.
It's possible you could use an autoresponder to get in touch quickly and effectively. Though an autoresponder won't be able to handle nuanced issues, they can be useful to send out related knowledge base articles or simply as a way to set expectations for a client by letting them know when staff will be present and able to respond to a request.
You can also set up an emergency line. Have a planned response for emergencies. In case of emergencies, it is not possible to wait. These are typically rare occurrences but plans should be in place nonetheless. For example, if there is an emergency line it can be used in the event of something urgent occurring. You may want to send automated emails in response to certain actions, such as when someone clicks on your website link. A good phrase to use would be "If it's an emergency, please contact us at X." It is subjective what defines an emergency, so it may be wise to create some guidelines about what is an emergency to you and link with those in the same message.
In addition, you can also implement rating schedules. Being forced to work nights and weekends is bad for many people, so it's best to ensure that everyone has the opportunity to partake in late night and weekend real estate interactions without being solely saddled with them. With a rotating schedule, you can reduce the time waiting on draft approvals without having to shorten your work staff. The Saturday or Sunday work analysis works well since it's usually lower volume, and can be staffed by one person. You may want to survey your staff on what time period they prefer to work before assigning them specific shifts. You can then, for example, create multiple bookable shifts and rotate who gets what shift on what day – this will help evenly distribute the workload, and also make it easier for higher management as there are no clashes in scheduling.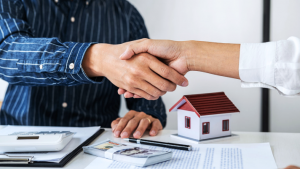 Pain point number four is being the intermediary for other services. Almost no real estate transactions take place by themselves. If someone is buying a house, they most likely need to secure a loan. If someone is doing a renovation, they need to find an individual who can work as general contractors and subcontractors. If you are the main point of contact in the real estate process, your client will likely want to ask for advice about other areas such as ancillary services.
If you have been doing this for a while, chances are you know a lot about all these areas surrounding the real estate business. Your knowledge of the subject doesn't necessarily make you the ultimate authority. But you do want to help out with as much as you can. How should an intermediary in this situation best serve both parties involved?
One is that you have to build a strong network. It's unrealistic and unwise to think you can provide quality and accurate information on all aspects of real estate. Real estate is too broad ranging to learn about every aspect. It is important to provide a client with a service that not only involves your expertise, but also other areas. By doing so, you are setting them up for success in the future by utilizing professionals in the network. Participating in industry networking events can be a great way to start making those connections. Asking people who've worked in the industry longer than you for recommendations can be another way to go. Or if you notice quality work, inquire about who did it and reach out to start building those connections. Don't just hire anyone, if you hire someone who gives bad advice or doesn't work out. It could reflect badly on you, too. Be sure to properly vet anyone you're bringing into your personal network.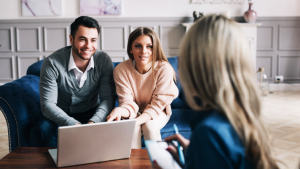 Building a strong network can be beneficial to both you and your clients. Having access to them means the chance to learn from them, and that should be taken advantage of. You can shadow or interview a prospect for a day to understand their job; this will allow you to better represent them and make the person you refer to their office happier. Don't waste time trying to answer a question that you don't know unless the field is one you are an expert in.
Ask them if it's something you should connect with an expert first and make sure to introduce them to the experts they need. Even if it takes more time, accuracy is always a better goal than speediness. 
Our last pain point is balancing selling and service. In the real estate industry, there are a number of roles that involve both selling and service. These professions include real estate agents, home builders, and designers. In each role, they have to be a consultant. However, every now and then they will have to sell their services to clients. Finding balance can be difficult. A clear judgment call can be hard to decide when you should be selling and when you should be serving. But over time, most people develop a sense of personal purpose; if this is not the case for you, there are ways to help find your true north.
For too long, many salespeople were only interested in how best to serve themselves or their company instead of the customer. They would do almost anything to convince someone to buy their product, whether or not it was a good decision for the person in front of them. A consultative approach to marketing is best because it only benefits you in the long term, whereas a hard sell will only work in the short term. When using this type of marketing, if a client is not happy with your services, they will not refer to you or continue doing business with you. Start by finding out the client's needs and goals, and if you're not a good fit, offer your best advice on who might be.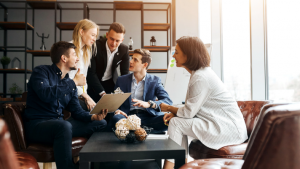 Though you might have a wide variety of skills, you can be successful in sales with help from friends and coworkers. It's important to seek out assistance when necessary, you can't do everything. It's generally a good idea to hand off your client to someone with more knowledge of the subject when you're struggling. But it's also important to set expectations from the start so they don't feel taken advantage of. To avoid fraud and make the process as seamless as possible, tell your interviewer your role in the interview process.
Make sure to also explain how connecting them with another team is beneficial to them, and do a warm handoff so they don't have to repeat any information if you are replaced. Setting expectations up front will make it easier for both you and your clients. They won't be caught off guard, and you'll have the power to make decisions without fear of upsetting them. 
The real estate industry has many facets and can be used to serve many purposes in a person's life. As a result, finding good customer service is important for the real estate industry. We believe in the power of creativity. You see, we know how complicated marketing can be, and how arduous your day-to-day work is. But when you work hard, you create a successful future for your clients — and that's something well worth the effort.
That's it for this blog CORE Member. What did you think of the steps and tips we've shared? When are you going to start, if not today? Let us know in the comments below. And don't forget to subscribe to our channel, click the notification bell, and like this blog. If you think that we have delivered value please share this blog with one person. Just one share is enough for us, for you to show your appreciation for the commitment and hard work we all put together in creating this blog that teaches and helps you on your mission of building your own fortune. And you don't know that one share could go a long way. And keep in mind that no matter how many times you're going to read this blog, you won't see any results unless you take action. Goodbye and see you at the next one!
[mashshare]
---