How to Effectively Use Social Media in Real Estate

[mashshare]
Social media is a necessity for businesses, and real estate is no exception. Social media can increase your chances of getting noticed, set up future sales, and help you better grow your business.
Based on a recent study from the National Association of Realtors (NAR), social media has now become integral for signing deals and closing them in the real estate industry. A summarized findings from the report is as follows: (1) About 77% of realtors are using social media in some way, shape or form. (2) 47% of real estate businesses have found that social media is their number one source for quality leads, other than the website, direct mail or other sources. (3) Nearly all millennials (and 90% of baby boomers) begin their home search online rather than through referrals in-person.
Meaning to say, social media is a wellspring for real estate businesses.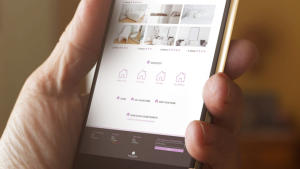 Luckily for you, CORE Member, with our social media guide for real estate, you'll discover how to effectively work on your career by using skills and techniques that work on all different social media platforms. Remember, that while the first step is completing this amazing blog, the second and possibly more important step is taking action even if it's imperfect action. 
If you work in real estate, your time is very valuable and should be spent on the marketing plan that will yield the most return. Social media marketing platforms are an effective use of your time and resources.
The realtors surveyed by the NAR all said, Facebook (97%), LinkedIn (59%) and Instagram (39%) are their favorite social media sites for reaching out to potential clients. So, if you are ready to step up your marketing skills, let's delve more into each of them.
Facebook for realtors. Facebook is a staple of real estate marketing because it serves as an efficient platform to reach the target audience of a given user base that meets age and income guidelines.
The popularity of Facebook means it's the perfect place to make postings or listings about real estate. Beyond being where your audience is likely hanging out, the business features built into Facebook are good for real estate businesses.
For example, Facebook has developed features that enable businesses to publish listing-related updates and other content using a single platform. It enables businesses to communicate with customers and curate reviews, giving them a competitive advantage. Don't forget that Facebook ads also allow you to target specific demographics and users via interest in buying property in your area.
In order to create content that will be shared and useful to your audience, your best bet is creating a business page on Facebook. Use titles and captions with language that speaks directly to the people you hope to reach, such as offers, interesting stories, quotes and graphs. Create images with links in them for eye-catching visuals.
Using methods such as engagement and the algorithm, the Facebook page has seen success in regards to growth. Queries about your content are important for its spread. With a contest to raise awareness of your real estate page, you can start building a social media following.
LinkedIn for realtors. As a platform for B2B networking, LinkedIn isn't necessarily where one can find real estate clients. But it's a good place to find out about new companies and discuss real estate trends with other brokers.
Many realtor firms also have their own pages where people can share information and interact with each other. In addition to being a digital resume on their own, they are also used by the business itself. LinkedIn can serve as a way to supplement your footprint on the internet. You don't spend much time there but it's a great option.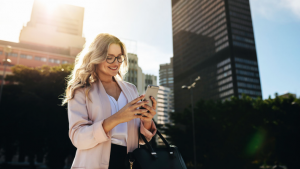 Instagram for realtors. Instagram has become a great marketing platform for realtors right now. Instagram has been seen as a more important social channel than ever before as more companies are beginning to invest heavily into creating well-curated, unique content on the platform. For luxury or boutique real estate businesses, the platform is becoming more and more of a priority as opposed to a "secondary" social channel. Features like Instagram Stories to realtor profiles make it easy for them to create and update properties day-by-day.
As a visual platform, Instagram posts should be full of interesting images and captions that provide additional details. A single Instagram post can include a whole series of related photos for your gallery, so it's an ideal way to show off new listings in real estate.
With your top networks currently in mind, let's talk about the different types of social media posts that realtors typically post for their website.
Unlike other professions, real estate is not as much concerned with being reserved in what you sell, rather than what you are offering.
Having a well-rounded content calendar for property marketing is important. Rather than forcing your readers with constant sales pitches, here's an example of posts you can regularly share with your followers that can grow and engage the audience.
1. Property Photos
Learn how stunning, high-res property photos are central to so many real estate business' social strategies. In addition to advertisements, eye-catching photos with enticing descriptions and contact information can "sell" property for you. Professional marketers often create content that encourages people to contact you about the attractive offer. Strategic use of Instagram filters and interactive 360 photos on Facebook can help make your visuals stand out from the crowd.
2. Client Testimonials and Success Stories
One of the benefits of using professional real estate social media posts is to improve brand engagement. Real estate agents can highlight their success stories by sharing them on social media. You'll have a better chance of winning over potential clients who are looking for an agent with proof of satisfied clients. That's why we tend to see lots of photos that are documenting the progress of a client and ending with their closing day.
This type of post can build social proof and show off the human side of your business. Anything you can do to make your happy customers a part of your social strategy is a plus.
3. Company Milestones
Including awards and accolades in your real estate business's online marketing, may help attract new clients.
Playing up your accomplishments can be an easy way to stand out in a very competitive environment. Such distinctions are important for winning over clients, especially when there is so much competition.
4. Industry and Market News
Whether you're providing advice, helpful content, or industry reports, staying in the loop with your clients shows that you are first and foremost an active participant in your field.
5. New Listing and properties
Make use of your site's listings to share visually appealing and engaging posts. @properties are companies that have developed marketing software that uses multiple photographs of each listing and contact information has become a sort of call-to-action.
6. Home Tips and Renovation Ideas
Home renovation ideas and inspiration can be of use to many audiences. Educational content about home maintenance offers information that caters to multiple audience members, compelling them to connect with your expertise. 
7. Event Coverage
Although social media for real estate is often a great way to generate leads, you can't deny the need to market yourself in-person. When you're out, you'll want to promote your events by posting them on Facebook or Instagram. Posting links to an event on these platforms can work just as well as using an image-based post.
Keeping track of your marketing assets and photos in particular can be difficult. With tools such as Sprout Asset Library, you'll be able to organize your social content, keeping everything confined in a single platform.
Having learned what to post, let's talk about what it takes to turn your social traffic into clients.
Below are some crucial aspects of your social strategy that can have a direct impact on your bottom line.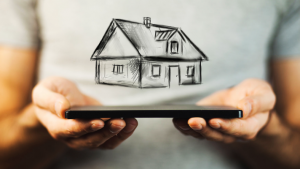 First, put your contact information front-and-center. As a realtor, your goal is to get clients on the phone. To succeed, you need to make getting in touch easy-peasy. You need your vital contact information available for when people want to get in touch with you. Always check  if your information and "About" sections on any platform are perfectly complete and updated. It is also important to include the following in your social media profiles: Location, Email Address, Phone Number and Website. 
One quick and easy way to reach a relevant group of people is by having a chat on Facebook Messenger. The platform also lets you add a call-to-action button, which connects visitors directly to your business. 
If you have not already done so, learn to optimize your Instagram bio with contact information. To easily connect with new people as well as provide time-saving services that inevitably lead to more business, convert your instagram to a business profile.
Second, streamline your client communication. Keep in mind that being willing to handle client requests means you are responsible for responding to them.
Seems easy enough, right?
However, many real estate businesses have a problem when it comes to social media engagement. According to our own research, only 11% of real estate businesses respond to their incoming social messages.
If you're juggling between multiple platforms, keeping track of your communication is difficult. We totally understand the struggle.
With tools like Sprout's Smart Inbox, your messages, DMs and mentions are kept in one place for massively decreased stress. It is the recommended method for consolidating important conversations.
It's also smart to activate push notifications and emails on each given social channel to ensure that clients don't miss messages.
Third, discover Clients and relevant real estate conversions. With social media for real estate, it's not just about attracting clients. It's also about being proactive and seeking them out yourself. For example, there are tons of Facebook Groups such as the ones dedicated to real estate professionals where they can network and provide referrals. Simply search your target market "real estate" on Facebook and you'll almost immediately find these groups.
You can also monitor potential customers from social media posts. In this way, Sprout is a great tool for identifying customers based on keywords like your city, a zip code or "agent".
Fourth, increase your social landing pages to get more leads. Landing pages have a huge influence in generating online leads. They can ensure you're getting new leads–or miss opportunities that would otherwise have been under your control.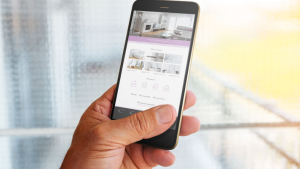 The first thing you need to know is that you'll need different landing pages for each of your lead generation efforts. Agents often make the common mistake of using a single page as their sole lead gen site, but there are several ways to generate leads, so you likely need separate pages for each.
For example, you can create a gated post such as "Top 10 Tips on Setting Your Home's Price," where people have to enter their email address before they view it. On your homepage, you might include a lead generation form similar to what BlueSky does for people to schedule a consultation.
Creating successful landing pages is a balance of art and science, so be sure to test your campaigns. Couple of resources to help you out are: Instapage which talks about the various ways to create landing pages; and Unbounce which gives some easy templates for you to make use of. 
To conclude, let's talk about growth. Assuming you have content to publish and understand how to win leads, there's still the issue of attracting more followers. These are some key tips to consider when growing your following.
Always promote your social media anywhere and everywhere.
There are no secrets and you don't need a master plan to promote your social media presence. Start by targeting specific audiences that are interested in what you offer.
Social accounts can get stale if you don't use them for your marketing
Consistent posting leads to engagement, and ensures your posts will be viewed as valuable.
You can easily schedule a post for multiple social profiles with tools like Sprout which makes it easy to tweak and publish content for optimal engagement. You can also easily cross-post to multiple profiles at once. When people see that your social media posts come regularly, they know your business is thriving. Make sure you're posting often so your page doesn't look like it's dead and buried.
Show some personality in your Social Media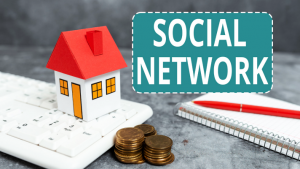 Give your followers a glimpse of your personal life with funny anecdotes and stories. Readers appreciate authors who acknowledge their personal side.
Now, we wrap up with the Top 5 Marketing Strategies to Use in Social Media.
Social media can be a great way to communicate with people and increase your client base. Check out the following benefits of using social media for real estate, some do's and don'ts for agents to follow, and social media marketing strategies specific to real estate.
Ryan Tombul, Nashville Realtor, J.D. says, "When you use social media effectively, it's a free way to market your listings and expose yourself to more people both within your personal network and beyond. There are certain things you should avoid when deploying social media marketing strategies in order to not fall into the same marketing tactics that many companies do."
Let's begin with the list of Dos.
Promote the area, not just the property.
Buyers want to know more about the neighborhoods from which they are looking to buy a new home. Real estate blogs typically offer some demographic data and even flowery language about the area, but don't provide a clear understanding of the neighborhood's pros and cons. Do your clients more good by using social media channels to provide potential homebuyers with insights into the various neighborhoods you serve.
Be yourself
Many realtors choose to hire a ghostwriter to provide marketing content, but this approach has its drawbacks. The content just isn't believable; it lacks the personal touch that would draw in customers and make them want to work with you. Studies show that consumers want to make a connection with those they do business with, and there's no shortcut to creating your own authentic social media posts that mirror your personal brand.
Educate your Clients
When you're trying to help people get the most out of their real estate investment, it can be a bit challenging. When you're talking about common real estate investing mistakes, your clients will learn more and become qualified to take dealings with you on the projects that interest them.
Social media sites like Twitter are a good place to promote your blog posts, as they offer an instant marketing/advertising tool. You can use hashtags and other methods to be found by other home-buying blogs.
Now, let's proceed with the list of practices that agents should avoid. 
Forgetting to use videos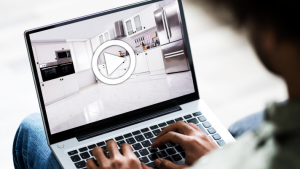 Do you know that there are more than 8 billion daily video views on Facebook?
A video is an important online marketing technique. Shoppers are more likely to purchase a home that has been shot and edited. It creates an emotional connection, which might not be present in listings without videos.
YouTube videos also improve your website's ranking in search engines like Google — a popular place where home buyers and renters begin their search for a new home. YouTube videos have shown to increase your site's ranking and boost exposure.
Assume that you're only connecting with first-time buyers
The National Association of Realtors found that first-time buyers only make up 22% of home buyers in America. They also found that 41% of the buyers are between the ages of 41-50 years old and 24% are under 40.
Keep engaging with fans on social media and learning what they want to hear. Remember that not all of your audience may be new to home-buying processes, so plan for content to suit all levels: from first time home-buyers without a lot of experience, to those that've been around for a while.
Ignoring existing clients
Invite your previous buyers and sellers to join you on social media. This will allow your blog to develop a community of people who have recent experiences with home buying/selling and accurate advice from those who have been through it before.
That's it for this blog CORE Member, remember to subscribe to our channel and if you feel like we've delivered value please share this blog with ONE person. That's right just one person as a token of your appreciation for the hard work we put into making content that educates and helps you on your mission of building your own fortune. Remember you can read blog after blog, but it isn't until you actually take action that you'll start to see results. See you soon!
[mashshare]
---