How to Develop Your Personal Brand as a Real Estate Agent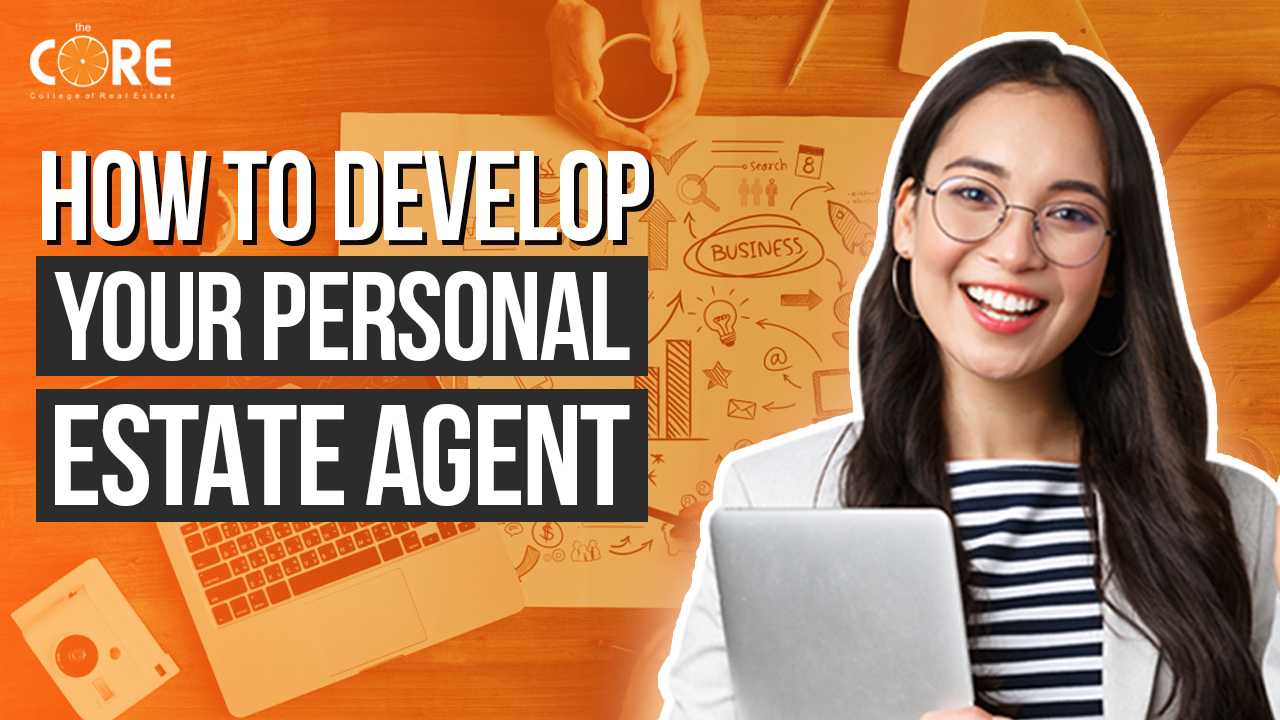 [mashshare]
Crafting a brand that showcases your credibility as a real estate professional is essential to securing business longevity. Personal branding demonstrates your business values and helps bring the best out of you in the process of connecting with prospective clients. Finding out what makes you interesting is the key to your success, because there are about 1.4 million licensed real estate professionals in the United States. When an aspiring homeowner is looking for a realtor, their options can seem endless.
Luckily for you, CORE Member, we have prepared a list on how you can develop your personal brand as a real estate agent! Remember, that while the first step is completing any of these amazing courses, the second and possibly more important step is taking action even if it's imperfect action.
As a real estate agent, your brand is defined by your values and characteristics — it is not just a logo that you slap on your website or front desk. To help create your brand, think about how you want to establish yourself in the industry–and focus on building trust with consumers and other professionals in it.
But first, What is a personal brand?
Personal branding entails the way in which you want to be known in your industry. Your reputation aims to characterize how you project yourself, and it's based on the type of person you want to be viewed as.
There's a constant battle for image, reputation and quality of service. For real estate agents it might be about being perceived as professional or working with other professionals to do the work most efficiently and effectively.
And if you are wondering why you need a personal brand as a real estate agent, that's because people are going to search for you! Most especially now that we can google everything. 
Personal branding is owning your own message. It's your best asset, the one you have complete control over. You may have heard about public figures being called out in the past for their social media posts that have backfired on them later – Kevin Hart, Virginia Gov. Ralph Northam, and James Gunn are examples.
Reputation is important in real estate, especially for establishing a successful business. If you've been doing this for a few years, it must be essential to quickly acquire clients. And if you are new and looking to develop some referrals, other brokers must have told you how important developing a positive reputation is. To increase your referrals, research suggests crafting your image as someone people like to do business with.
How do you answer questions like, "why should I hire you?"
If you have developed a personal brand and want to stay consistent with your style, that's the clear answer. Your response is prompt, confident, and succinct.
Personal branding is every bit as important for real estate practitioners as it is for any other industry. It helps you establish credibility and illustrates your business associations by emphasizing your professional strengths. Your personal brand remains intact throughout periods of success, and helps connect with prospective clients through means other than direct sales.
Now, How is a personal brand different from your brokerage's brand?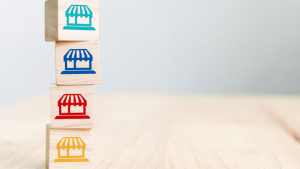 Most real estate companies sell franchises to entrepreneurs, so they align with existing brokers. The most common brands are boutique or global in reach – requiring you to use their logo, language and marketing packages.
Many brands have a targeted message, typically including convenience and global reach, and employ branding strategies that are broad and more generic in order to attract as many eyeballs as possible.
The thing is, name-dropping your company's brand isn't enough. A client is more likely to be drawn out by the quality of work that an individual agent provides, rather than any corporate markings. Most real estate agents are essentially in the same position with regard to doing their jobs, there may just be a logo for them as well.
With crafted customizable messaging, agents can focus on specific niches to find better clients. Fine-tuned real estate messaging uses content marketing best practices to target audiences with specialized needs.
It is important to create your personal brand for real estate. 
Even if your broker insists that they want you to use their branding, you still need to develop your own brand. A personal brand is an extension of a personal identity, and with the right branding strategy, you can successfully create an idea to market yourself.
Switching brokers can be beneficial, especially if you're new to the business or want to change firms. And switching brokerages can hurt your chances of qualifying for an interest rate that is in line with what you are getting at present.
As a real estate agent, it's likely that you're going to move around at least once. Clients will inevitably follow you; they might resist the urge to make a change they think they need or want, but keep them and their company in mind when making decisions.
With a relationship in place with you and your brand, the clients trust you. They believe that it is worth their time and money to work with you, even if they are unsure of your company's legitimacy.
Personal branding allows you to jump into other platforms and gain more visibility. It also provides better opportunities for career progression with calculated risk, as well as flexibility.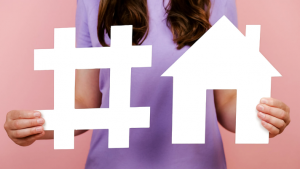 Let's put it this way. When people talk about "branding," many automatically assume it is our marketing efforts meant to build client relationships and counteract competitors. The term has been so misused that this notion is wrong. Branding is not something you do with a logo or color scheme; brand identity is something we come up with to make you feel special. It should reflect who you are and what you stand for as a company.
Real estate personal branding is a secret sauce that you can use to identify what makes you unique or the value that you bring to a deal. It's the key ingredient in a successful real estate package by identifying what separates your offerings from anyone else's.
Marketing assets, such as blog posts, will help to reinforce your brand voice and message.
That said, there's a lot involved in brand building: developing a website, making logos, creating social media and visual standards, writing blog posts/articles and videos, running online ads, running physical ads.
It is possible to create your own free marketing resources, or pay a freelance writer to create them for you. If you are not sure how much to spend on creating a set of assets for your brand, check out these cost comparison articles that show the kinds of packages out there for the most popular websites and companies.
 To develop your personal brand as real estate and to stand out from the crowd and be successful in your real estate business, you need to have a personal brand. Think about what you have to offer as a customer that makes you unique. Here some strategies for starting:
Start with your values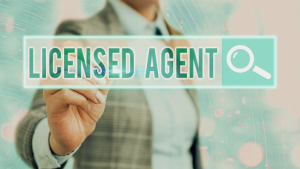 Consider the job of an estate agent in your town, thinking about what it means to you and why you want to help people. You should also consider who specifically you will help and how you will do things differently from other agents. Reflect on the demographics with which you'll be working as well as your niche.
As a New Agent, you don't have an established reputation or awards to fall back on, but you still have something to offer. Perhaps you have business experience that will help negotiate a good deal for your client. Maybe you have tech skills that make it easier for you to reach millennials. Even as a new agent, you have something special to offer your customers. Find out what that is.
Define your target audience
To create a customer persona, start by writing down the name of the 15 recent clients you helped. Compare them to see which ones have similar issues that your prospective customers might be looking for. This process will help you learn what people are looking for when searching for new places to call home and allow you to tailor your marketing efforts accordingly.
Rather than creating content that is designed around a false narrative, find what your potential customer is looking for and provide them with a genuine improvement to their experience. Creating brand identity through storytelling, building trust and relationships can help you gain more success in growing your business.
Your audience matters and a successful marketing plan is all about knowing who you are as a business, who your customer is and what makes them the best. Think about how your target customer feels about themselves, and then take into account what they want to see from a brand.
Focus on what separates you from the crowd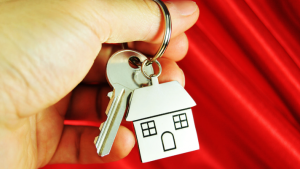 As agents, our clients always ensure that the values and visions of their agency are aligned with theirs. If you find yourself struggling to understand your customers' needs, remember that the skills you have should be focused on what you have to offer.
There are a couple of questions you can ask yourself to understand your strengths, such as:
If the roles were reversed, what would it be like to buy a home from yourself? What are your favorite neighborhoods and most extensive areas of real estate knowledge? What do people say after they do business with you? How do you make the buying process easier for your clients? How do you help them save time or money? How can you keep their relationship forever?
Because consumers have come to expect more from their blog content, staying consistent with what you write is a key factor for higher quality blog content. The better your audience knows who you are, the more likely they will trust your work. Don't be afraid to show your heart and maintain consistency in order to deliver long-term value for customers. You can't beat around the bush with honesty: Being convincing about why your audience should join you and not another company, even if it takes professional or personal sacrifice, is key to success.
Go Beyond Visuals
You need to know what you would like to call the real estate brand that you are creating, so that people who see your brand can identify it from afar. Brand visualization will integrate your brand with imagery and advertising, making your site more visible for potential customers.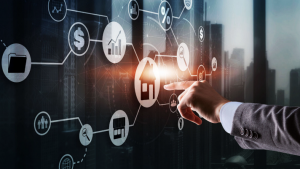 Think about what you want the branding to do for your business before undertaking this step. Make sure it reflects your values and speaks to your target audience. Other designers can help create a brand identity with specific colors, fonts, and imaging that convey your company's core likeness. This may seem like a difficult task, but on the bright side, branding provides you with a creative outlet as well as a powerful way to define your value in the market.
Consistent color, voice, and social media usage can help establish your brand as an expert. But to really be successful on social media platforms like Twitter, the focus should be on quality content more than the number of posts you publish. It is vital to not only provide quality content consistently, but also to build up a community that shares and likes your posts. Just as with offline branding, this will make it easier for potential clients to remember you in their time of need. Social proofing oneself is key for raising one's credibility and offers potential clients a higher chance of remembering you in future business dealings.
Whether you're a professional or not, one can't go wrong with branding and a few simple font rules and colors. With consistent designs across all of your branding, you're able to broadcast the message that you are stylish and professional at the same time.
Assembling the right team may help brokers, but most agents can't depend on marketing templates or logos alone. When it comes to selling a home, real estate is an emotionally charged purchase. This means that with all their emotions, sellers also need a guide to help them understand what they want and how much they should be willing to pay. Your clients can only trust you as your company allows for transparency.
Become Social Media Savvy
In today's business climate, it's important to understand how to use various social media platforms. It's not necessary to know everything about every platform; choose the ones your target audience is most engaged with and focus on those. For example, adults over 40 are most likely to utilize Facebook and Twitter while millennials tend to prefer TikTok and Instagram.
Share Quality Content
Set specific social media platforms as your priority, then compile a list of topics that will engage with your audience. For example, use the questions they ask most frequently to determine what they want to learn about. In addition, ask your clients themselves for topics they would like you to cover. Share info that educates or provokes thought – those are good ways you can demonstrate your value.
Be consistent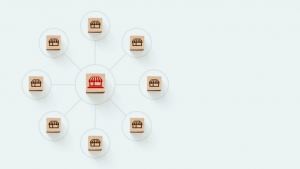 It's important to stay true to one's brand while maintaining certain characteristics, such as colors and logo type. To reference Microsoft, Apple, Coca-Cola and UPS: Microsoft has kept its logo blue yet incorporated a holographic effect. Apple introduced an updated version of the "clover" icon with rounded ends. Coca-Cola has updated its logo type from that of a hand stirring a potion to using mixing bowls. Lastly, UPS adopted the color red for their lettering as well as added the word "new" in front of the company name.
When brands make significant updates, it often reflects on significant changes. Examples of major updates would be mergers or acquisitions. Or, it could reflect on a toxic brand culture that a company wants to distance themselves from.
Early in their foundation, smart brands need to establish a brand identity and build buzz for themselves. The longer they invest in this brand identity, the more recognition and respect the brand gains from other businesses.
You shouldn't get discouraged with your real estate brand. Give it time. Don't make significant changes in the appearance of your real estate website. Remain consistent with your branding.
Get Professional Help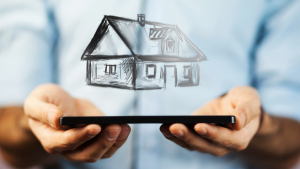 You got into real estate because you're a talented problem solver. You're not necessarily good at marketing yourself as you're more gifted at seeing the real estate market and predicting future trends in order to purchase properties that are now seeing a spike in the area.
It's okay to rely on other people for a service you do not have access to. As the company builds momentum, you'll want to ensure that client satisfaction is continued by outsourcing some of your services such as graphic design, writing content and web development. These clients at Digital Time Savers can take over this part of the business so you can focus on delivering amazing customer service.
And lastly, Be Human.
Never forget your human side though. Their trust in you, the work and time you put into building a good relationship, the items they help sell, the brand that is eventually created and the overall activity of social media marketing all depend on how authentic you are as a real estate agent. Your personal brand takes time to craft with consistency throughout all posts. People's responses will help increase your business but it is important never to lose empathy and honesty in your personal branding.
Develop your own personal voice that speaks to your customers, and you are guaranteed to succeed.
That's it for this blog CORE Member, remember to subscribe to our channel and if you feel like we've delivered value please share this blog with ONE person. That's right just one person as a token of your appreciation for the hard work we put into making content that educates and helps you on your mission of building your own fortune. Remember you can read blog after blog, but it isn't until you actually take action that you'll start to see results. See you soon!
[mashshare]
---