How to Choose a Real Estate Broker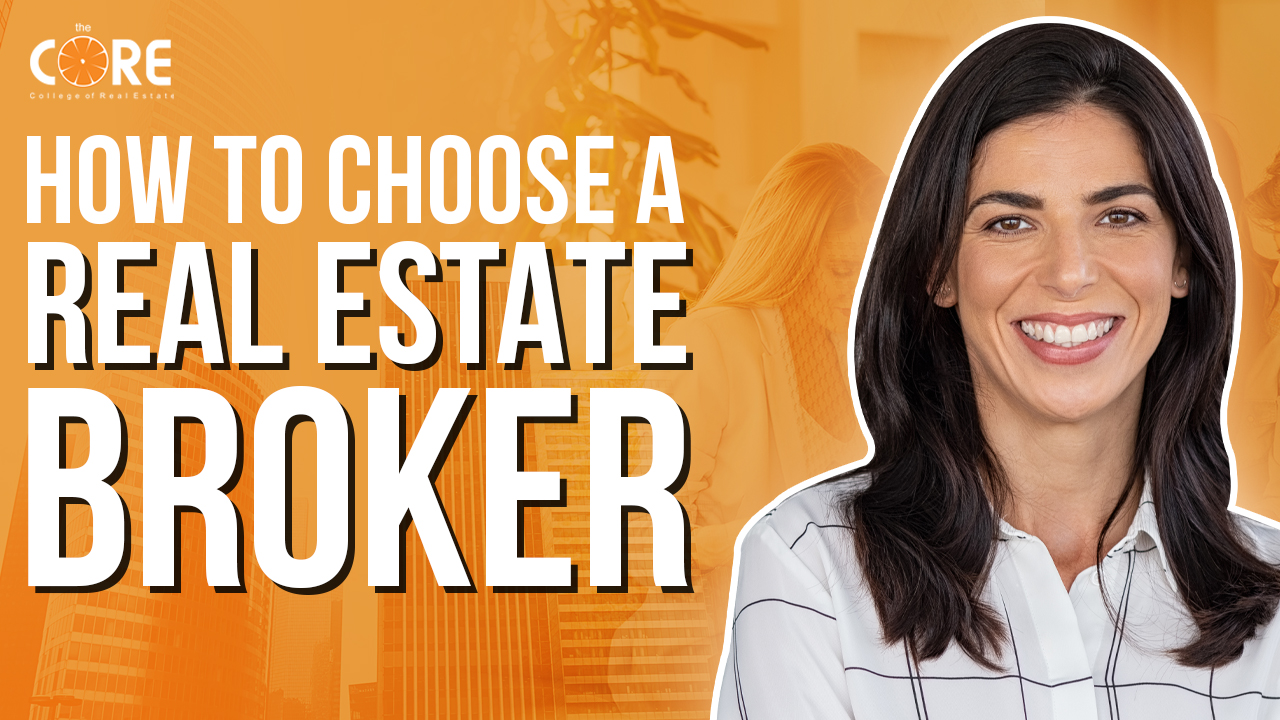 [mashshare]
In the world of residential real estate there are many different players, such as appraisers, home inspectors, property managers, contractors, bankers, mortgage loan officers, and government agencies, as well as prospective buyers and sellers. But, the workhorses of the typical real estate transaction are the people that coordinate the process: the real estate agents and brokers. But before you become a real estate agent, the first thing you must do is to choose a real estate broker. Some states require that you be sponsored by a broker when taking your real estate exam. But there is no need to worry about the process of finding a broker, just know that we've developed some information to help you learn how to choose a real estate broker that is right for you.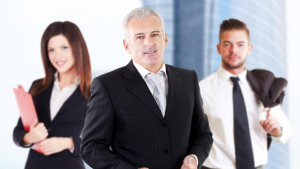 For today's blog, exclusive for our Core members, we will be talking about how to choose a real estate broker including what you should look for in a real estate broker. But before we dive into that, let's first get our terms straight. While each state sets its own agent and broker licensing requirements, typically, state requirements for a broker's license includes additional sets. They need more hours of education and must pass a NYS Department of State Brokers exam. Brokers may also work as buyer's agents and listing agents, along with the additional responsibilities that come with managing the firm. On the other hand, a real estate agent also needs to complete educational requirements and pass a licensing exam. However, they cannot operate without the supervision of a broker.
To start a career in the real estate field, it is important to make sound business decisions and select a sponsoring broker who will help you along the way. Becoming a licensed real estate salesperson means that you're technically working for yourself, but all real estate agents work on behalf of their broker. Trust is integral to this relationship, and having a reliable sponsor can greatly impact your success in the industry. Most real estate companies are constantly recruiting salespeople. However, there are big differences among companies in structure, operation, and philosophy. Your goal is to find the real estate office that you like and will ultimately be the right fit for you. You may not know what you want to do, but there are a number of factors to consider. Researching, weighing pros and cons, and planning ahead are essential in getting your new real estate career off to a fast and productive start. Take the following advice to find the brokerage that's right for you and get ready to send them a killer resume. So here are the steps on how to choose a real estate broker.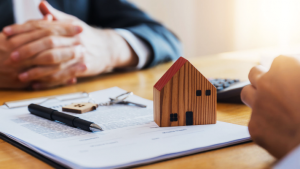 The first step is to ask about the commission split. Most of a real estate agent's income comes from commissions. When they aren't selling, they aren't earning money. But while they are selling, the broker who brought them the deals is going to take a cut of what is earned. The variety of commission structures can vary and some brokers offer salaried positions, but these are few. To find the best brokerage for you, consider which factors matter to you most, including company culture, resources, market share, and reputation. You will want to choose a brokerage that offers commission splits that are satisfying for your goals. The commission splits may improve with experience and sales volume.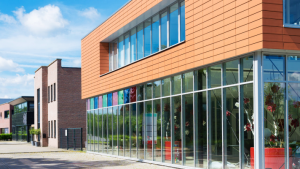 Here's how commission splits work: Let's say you sell a $300,000 home and the average commission in your area is 6%. That 6% is first split between the buying and selling agent. Now you're down to 3%, which works out to be $9,000. Next, you're going to have to share that with your broker. If you're on a 60/40 commission split, you're taking home 60% of that $9,000, or $5,400. This doesn't take into account expenses and taxes, which will be deducted from this number. The commission split is different depending on the industry. The broker's support and resources also affect how much of a share they expect. Understand the expectations and get a bigger percentage overtime. There are different real estate brokerages that offer salary and benefits, or a hybrid model for compensation. So, you should take a close look at their offers to see what terms they're asking for.
If you're wondering what kind of real estate broker you want to work for, ask yourself these questions and see if the real estate broker can provide an environment that will be appealing: What kind of company do I want to work for? How much support do I want from my coworkers? Just like other businesses, real estate brokerages develop a company culture that informs the way they do business. 
That is why in the second step, you really have to evaluate the brokerage culture. Continue asking questions such as are you looking for a small, mom-and-pop brokerage with an intimate, family-like brokerage culture? Or would you prefer a big-box franchise brokerage that's more likely to let you fend for yourself? Are you looking for weekly get-togethers and company caravans on open house day? The best ways to know and understand a company's culture are to chat with agents who work there or attend a company function.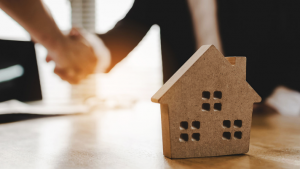 When you are choosing a real estate broker, you should consider and decide whether you want to work for a franchise or an independent brokerage. The big brokerage houses, such as REMAX or Keller Williams, have offices all over the country. On the other hand, mom-and-pop brokerages might be serving their single community for generations. There are two options when it comes to selecting your real estate broker: with a franchise or on your own. Franchises usually offer more in terms of training and support, but there is more flexibility with the independent broker. An advantage of an independent broker is that the agents have more freedom to conduct their business the way they want. The National Association of REALTORS® reported that the majority of independent firms (53%) work for independent firms. If you like working independently, and dislike corporate culture, an independent brokerage may be the way to go. The main advantages of franchises are the many resources they offer in terms of information, marketing support and name recognition.
The third step is to learn its reputation and niche. To start your search, use Google. Begin by searching for "homes for sale in [community name]" to identify quality brokers. You want to select a brokerage that is well established and has strong market presence so they can help you find leads. Your brokerage should also have a strong reputation to ensure that anyone you work with will be ethical and qualified. The niche of your brokerage is just as important as the type of broker. Studies show that the right brokerage can triple your income, but you should find a niche you enjoy that's in line with your career or lifestyle.
And lastly, make sure the brokerage will offer support. Some brokerages are very hands-on and offer training, mentoring, marketing collateral and options for how involved you want to be in the company. Other brokerages present an opportunity for you to work on your own business with less input from the company. You can find many variations between the two extremes, and it's largely a matter of what corporate culture you prefer. When you're looking for a real estate broker, keep these considerations in mind. You need to do some research and interview brokers in your area. Don't be afraid to meet with several real estate brokerages until you find the one who really fits your learning style and work goals.
And as a new real estate salesperson you will need to work under a sponsoring broker. And that broker you choose to align yourself with will be the foundation of your new business, providing you with ongoing mentorship and the backing of it's excellent community reputation. So here are 5 key characteristics that you should look for in a sponsoring broker. 
Before we learned how important commission split is in choosing a real estate broker. Different real estate agents have different commission splits. Although it is important to have one, don't base your decision on the commission split alone. Consider the other factors when choosing a broker too. The commission helps to determine how much you will earn, so this is an important factor to consider.
Another one is the mentor-ship and support. As a new agent with your own company, you will need education and guidance. Some brokerages offer training that can help you start your new career. Ask about the frequency of this education and about the structure of the course. With a new job, it is responsible to make sure you are prepared for any challenges. Make sure that you have somebody in your brokerage that is able to answer your questions. Additionally, ask what is their business model? What kind of technology do they use? How do they work with online platforms? Does the brokerage provide you with leads or are you responsible for generating your own leads?
It is also very beneficial to choose a brokerage that has a good standing with the community. You will want to align yourself with a broker who the community trusts and who is actively involved in the community. Ask yourself if you were buying or selling a home, would you want this brokerage to handle the transaction? Your broker should be actively involved in the market. An active broker is usually up to date on the market, neighborhoods, strategies, and technology.
You should also ask your potential broker about fees, advertising, and other costs. What does it cost to maintain your brokerage? Office fees for phone lines, faxes and desk space are included in the monthly cost. Some companies provide limited assistance with email and websites, while others provide marketing templates. Brokerages belong to different Boards and MLSs; some have yearly dues while others may not. A good broker will guide you to help build your real estate business because that is what this is all about, building a successful business!
And as with any business, brokerages will have their own company culture, values and community missions. How is the brokerage engaged with the community? What does the brokerage do to be of service to its clients?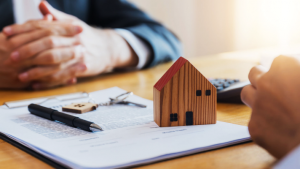 Now you might be wondering, where should you start looking for a broker? When you're looking for a broker, start by looking in your desired community. You can ask other agents who they work for and the pros and cons of each brokerage. Search online for brokers near you and keep your eyes peeled for real estate signs and companies in your area. Give these offices a call and set up a time to meet up with the broker owner or managing broker. You may also want to just stop by their office in person.
So why is broker selection so important? You'll need a lot of help in the beginning and selecting a broker is important. There are a lot of uncertainties in the real estate industry, so you'll want to work with someone who will be there for you every step of the way. Because when you're first starting out, you won't have the funds to compete with the big real estate brokerages when it comes to marketing, lead generation, and conversion. You'll need a broker's help getting your name out there, and you'll want to use the broker's tools and systems to kick start your career.
That's it for this blog CORE Member. What do you think of the steps and tips we've shared? When are you going to start, if not today? Let us know in the comments below. And don't forget to subscribe to our channel, click the notification bell, and like this blog. If you think that we have delivered value please share this blog with one person. Just one share is enough for us, for you to show your appreciation for the commitment and hard work we all put together in creating this blog that teaches and helps you on your mission of building your own fortune. And you don't know that one share could go a long way. And keep in mind that no matter how many times you're going to read this blog, you won't see any results unless you take action. Goodbye and see you at the next one!
[mashshare]
---