How To Build Your Driving For Dollars List
[mashshare]
People would have laughed at you if you had told them a decade ago that they could build their driving for dollars list. The internet has made it easier than ever to learn just about anything you want. So with all this content and information available, how did you know which ones to learn from and which ones actually work?
Luckily for you, CORE Member, in today's blog we've produced a how to build your driving for dollars. Remember, that while the first step is completing any of this amazing information, the second and possibly more important step is taking action even if it's imperfect action.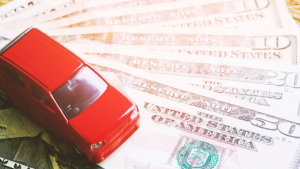 Driving around communities looking for off-market houses and asking homeowners whether they are interested in selling is known in real estate as "driving for dollars."
Driven by money, real estate investors seek distressed properties (neglected, abandoned, or foreclosed homes). It's a successful tactic since investors can frequently get these off-market houses at a discount.
Driving for money, though, can be a time-consuming activity. Investors must choose neighborhoods, drive through the region (or hire drivers), make a note of any interesting homes, and get in touch with residents. Thankfully, driving for dollars apps simplify this procedure by making it simpler to locate and get in touch with homes and maintain driving logs.
Find out more about this procedure to see if it's the best course of action for you.
What is real estate's "driving for dollars"?
This method of investing involves driving around neighborhoods looking for indications of abandoned or neglected properties. A distressed property frequently indicates that the owner doesn't have the resources or drive to keep up with maintenance. Distressed property warning signs include:
yards with weeds, plants, and overgrown grass.

Exterior paint that is flaking and broken windows.

a foreclosure notice posted on the front door or window, or a notice of default.
In order to reflect the current state of the house or other difficulties, you can find the owners more willing to sell the property for less than average market pricing.
Why can investors make money by driving?
The BRRRR technique, wholesalers, and home flippers can all benefit greatly from the plan. Why? Because these investors are specialists at repairing homes and reselling them for more money than they were originally paid. Instead of bidding against other bidders for residences on the open market, it is more economical to buy off-market homes at a discount.
Driving for cash may result in a good deal. However, it's frequently a drawn-out procedure, and there's no assurance that when you approach owners, they'll be eager to sell. To grow your business, we advise employing a driving for dollars app.
We have looked forward to driving for money. Driving through neighborhoods in search of foreclosed or vacant homes is something we truly enjoy. It is very unwinding. This primer will show you how to maximize your productivity and enjoyment while driving for dollars. This is what you'll receive:
When to Drive to Make Dollars

Where To Drive To Earn Dollars

How To Drive To Earn Dollars

What to do after driving a car for dollars

How to Handle the Addresses You Gather

When to Drive for Dollars
So when is the right time to drive for dollars? Honestly, whenever. However, some moments are preferable to others. On garbage day, early in the morning before the garbageman has arrived, is a great time to drive through a neighborhood. Selecting the homes without cans at the curb for further inspection is much faster. Of course, you're looking for indications that a space is empty.
One more follows the distribution of the phone book by at least a week. The houses are probably empty because the phone book is still on the porch (not always though).
When the mailman is delivering mail is a great time of day. Ask the person to stop and point out the vacant homes. It's crucial to let them know what you do so they won't assume you're planning to rob or damage the homes (not that you look like you would). Give them a few of your business cards at this time, and let them know that you pay for referrals (if you buy the house). 
Take the family along if you have a job and must travel after or before work. Make it into a game. Have the children compete to see who can identify the most empty homes or who can do so first. If everyone enjoys it, you will be able to spend more time collecting addresses. Many people who wanted to spend time with their families after work have told me they didn't have time. They no longer have an explanation. Every chance you get, you should involve your family in your business.
NOTICE: We are not discussing collaboration with family members. To spend time with your family while working on your business is what we're referring to.
Where To Drive To Earn Money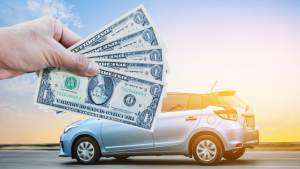 This has major significance. The more affluent neighborhoods are less likely to have many vacant homes. Do not waste your time driving through neighborhoods that are extremely  nice. in a war zone is at the other end of the spectrum. Not at all. Yes, you'll find a lot of empty homes quickly. However, it is useless if you don't have a plan for getting out of these pits.
The neighborhoods where other investors are actively rehabbing are the best. These are typically working-class areas where homes typically sell for close to the area median price. These will typically be in neighborhoods that are nearer to downtown and occasionally border undesirable areas (but not in undesirable areas; check to see if the neighborhood is improving and not degenerating into a war zone).
It is best to pick a few neighborhoods to quickly drive through in the beginning. You'll probably visit areas of town you've never been to and discover more about the place you call home. I was astounded by San Antonio's abundance of hip and interesting neighborhoods. Before, there was never a reason to visit other areas of town. Enjoy your exploration. Don't, however, "go rollin' through a war zone, driving a fancy car, and wearing lots of jewelry," as the saying goes. You are protected because you shouldn't be in a conflict area.
How To Drive To Earn Money
First and foremost, take caution when driving through a neighborhood. Avoid being so preoccupied with the houses that you strike parked cars or run over children playing in the street. We bring up the latter because we're on the verge of doing it. Bring a companion so you can concentrate on one side of the street while they concentrate on the other.
Take it slowly and watch for signs of abuse. Usually, vacant homes are easy to spot, especially in the spring. A warning sign might be overgrown grass. If a house appears to be empty but you're not sure, look to see if the electric meter is visible and search for a red tag (in my neighborhood, a house gets a red tag when the power goes out; we're not sure if this is the case everywhere). On the front porch, look for any broken windows or a lot of door hangers. Consult a neighbor. Ask a neighbor if they know how to get in touch with the owner if you speak with them. If you see them, don't forget to give them a card and ask them to give it to the owner. One of my favorites is to observe the grass that flourishes in the driveway's crevices. Someone probably hasn't parked there for a while if it is not smashed down where the tires go. Perhaps I am going too far.
Examples of what you're looking for are as follows:
Observe how the garage is piled high with items and how the door is covered with cards and phone books.
Look at the sidewalk leading to the front door, even though this one had a car parked in the driveway. It has debris and leaves all over it. This one almost slipped by us. It was empty.
This one didn't seem bad at all and didn't seem empty. As we drove by, we happened to glance at the electric meter. There is no electricity there (notice the red tag). Very likely empty.
When you think a house is probably empty, note the address and leave a door hanger, flier, or even just a brief note with your name and contact information mentioning that you're interested in buying the property. Have a voice recorder as an alternative to writing down the addresses (a lot of cell phones do this now).
It is a good idea to keep an eye out for rehabs while driving for cash. Ask the workers if they work for an investor, get their contact information, look at their work, observe what materials and finishing touches they are using, stop and talk to the workers, get their business cards, and don't be afraid to inquire about everything they did to the house and how much they charged for it. Additionally, make a note of any phone numbers that are displayed on "For Rent" signs. Finding landlords who might be interested in purchasing your properties from you is made easy using this method.
What to do after driving a car for cash
Visit the ice cream shop with the family. Take a map when you get home and mark the route you took as well as the date you took it. You should keep a record of the places you've already visited. You should drive through the area once more, but not right away.
Examine the number of addresses you located. You should probably choose a different target neighborhood if you spent two hours driving and only obtained three addresses. Ideally, you should find 20 or more each hour. Although it's not a strict requirement, that's what I aim for.
How to Handle the Addresses You Gather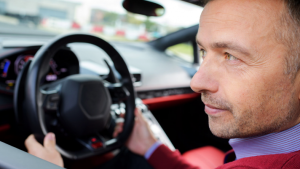 Finding the owners is necessary now that you have some addresses. Your local tax assessor should be your first port of call. The majority of appraisal districts are now online. Just type "[Your County] Appraisal District" into Google to find it. The website ought to have a page where you can enter your address and get the name and address of the person who will receive your tax bill. Though not always, this is usually the owner.
Send a letter stating that you saw the owner's house while driving through the neighborhood and are interested in buying it now that you have the owner's name and address. Be sure to point out the advantages for them if you purchase their home. Always consider "what's in it for them" when crafting these marketing pieces. Printed letters do not read as well as handwritten ones, and you must always hand-address the envelope and use a stamp. It's a common misconception that metered mail is junk mail.
Please don't stop at one letter. Create a system to send mail to the addresses multiple times. Send various mail pieces every time (alternate postcards and letters for example).
For a variety of reasons, some of the letters will be returned to you. Don't simply discard them. Become a detective and find the owner who has eluded you. Try using some of the online phone directories to conduct a name- and/or address-based search. Many investors become busy and stop looking for these individuals. Spend the time to find that owner and go above and beyond because these could be the best offers.
How does driving for dollars work?
Decide on a place or neighborhood
Clarify your investment criteria before choosing a neighborhood and starting your search for deals. This entails creating a budget and being aware of your investment strategy, such as renting out a property or flipping a house. This framework will serve as your guide when you choose where to focus your search.
Choosing a place by looking for areas where housing costs have significantly increased is a wise move. Older properties in need of repair in certain areas can be desirable because their value may increase if repairs are made.
Other factors to take into account when selecting a place include:
average cost of homes (within your budget).

Home design (single-family, duplex, apartment buildings).

Its closeness to you.
Map out a path for your trip
Once you've chosen a location, plan your route in advance. This makes sure you cover every street inside the search region without returning to the same places more than once. Have a notepad nearby so you may record your travels and any interesting houses you come across.
Keep track of the streets you've traveled on when traveling through larger places that take more than a day to explore. This will allow you to resume your drive from the point where you left off.
Drive the neighborhood in search of foreclosed homes
Keep an eye out for properties that appear to be vacant or in need of repair as you drive to make money. Distressed property warning signs include:
windows with boards or broken glass.

Off at nighttime.

grass or landscape that is overgrown.

Roof shingles missing and paint flaking.

unopened mail

general deterioration of property
Driving around the region on your own is the quickest and easiest way to search. If you don't have time or want to expand your coverage area, you may also drive for money by employing a "bird dog" to help.
When someone talks about retrieving birds for a sportsman after a successful hunt, they are referring to bird dogs. It refers to employing a driver to look for distressed homes on your behalf in exchange for a commission or finder's fee in real estate.
Make a note of the addresses and take pictures
Once a property has been located, jot down the address on a piece of paper. You can create a spreadsheet that facilitates tracking using your smartphone or laptop if you prefer digitally friendly choices.
Take a picture of the house as well. The images might serve as a visual reminder of the state of the property. Photos will become more crucial in helping you stay organized as you locate more homes that might be good investment opportunities.
Notably, having this knowledge at your fingertips thanks to driving for cash apps simplifies this step of the procedure. These apps track your driving route while you search, so you can quickly get address records, owner information, photo storage, and other publicly available data.
Skip tracing property owners
The process of locating and validating a person's information when it isn't immediately available is known as skip tracing. The term is derived from the words "skip," as in "skipped town," and "tracing," which refers to the activity of finding out information.
Skip tracing is a method used by real estate investors to locate the correct contact information for a property's owner. Websites that allow you to search for properties and public records that list a person's name, address, phone number, and email can both provide this information.
Speak with homeowners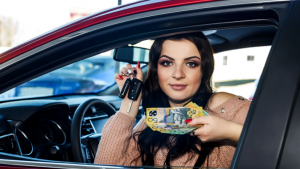 Direct mail or email outreach is a low-cost, efficient approach to immediately contact the homeowners on your driving for dollars list. Both approaches, though, have the potential to come across as a little impersonal and might yield a lower response rate than a direct phone call.
Ask if the person you're speaking with is the owner of the house while maintaining a cordial, engaging tone when you chat with the homeowner. Mention that you're seeking to buy a house in the neighborhood and that you're getting in touch to see if there is interest in selling if they are.
Finding a seller who is motivated can take a lot of calls, but if the moment is right, the owner might be open to continuing the conversation.
When you contact, it's a good idea to ask about the home's specifics, including the number of bedrooms, square footage, needed major repairs, the amount owed on the property, and whether you can go see it in person.
Go to the residences in person
Ask to schedule a time to come see the house in person if the homeowner is willing to sell. Set up a time that works for the homeowner or mention when you'll be around and inquire whether the owner will be present.
Make sure to thoroughly investigate the entire property during your visit so you can determine whether any repairs or renovations are required. Bring in contractors if you want a more precise quotation.
It's crucial to see the interior in particular because you couldn't evaluate it during your initial drive through the neighborhood.
As you move through the house, keep an eye out for any areas that require repair and make notes as you go so you can calculate how much it would cost to fix the house.
Calculate the costs and propose a proposal
You might wish to submit an offer after you've calculated the cost of repairs. The 70 percent rule is a useful guideline to use when calculating your offer number. The regulation states that you shouldn't submit an offer that is greater than 70% of the home's after-repair value. This protects your profit margins by giving you some breathing room in case your repair costs exceed your budget.
To estimate the worth after repairs, look at recent, comparable home sales in the neighborhood. To get the exact amount of your offer, use this quantity as a starting point and the 70 percent guideline.
Seal the transaction
Inform the owner when they can anticipate receiving an offer from you if the figures add up. You want to make the owner's decision to sell to you as simple as you can.
You can accompany your offer with a handwritten letter or note that appeals to the owner on a human level will also assist close the deal because you will have unique insight into why the owner is selling.
Schedule a meeting or phone call with the homeowner to go over the conditions of the offer after it has been submitted. Give your contractors advance notice if accepted so you may begin repairs as soon as the house closes.
Benefits and drawbacks of driving for dollars
Pros
You can discover fantastic off-market offers.
Driving for Dollars focuses on property owners who could be under pressure to sell. These off-market properties aren't offered on the retail market, and with less buyer competition, your chances of finding a fantastic deal are increased.
Make a distinct, customized list of properties.
You have complete control over the region and kinds of real estate you look for. So, based on your real estate investing objectives, you can identify homes that satisfy your exact criteria.
Deals have a good likelihood of generating a profit (ROI)
Driving for dollars enables an investor to get larger profits. When compared to homes that are openly posted on real estate websites like Trulia and Zillow, owners of distressed homes are frequently more likely to accept a lower offer.
Cons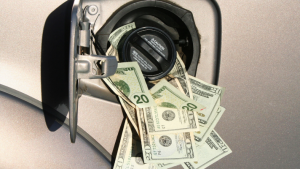 It demands time and effort.
It takes a lot of time and effort to physically drive through an area, make notes on places of interest, and make contact efforts, especially if you don't have a bird dog to assist you.
Failure is not a given
Getting a sale might be difficult because it depends on the local competitors, your outreach methods, and owner response rates. When driving for money, it's probable that you won't find any high-quality leads or transactions.
Repairs may be expensive.
Property repairs can be quite time- and money-consuming. There's a chance of delays, and you might find fresh problems that weren't flagged by your initial examination. These elements have an effect on your overall return on investment.
Finding properties is one of the most difficult aspects of real estate investing, especially if you're looking for properties that need work. While MLS listings and foreclosures are great places to find fix-and-flip opportunities below market value, finding deals with high return on investment (ROI) frequently requires walking a lot of pavement. Driving for dollars is a term used by real estate investors to describe the practice of visiting specific subdivisions in search of foreclosed or abandoned properties.
Real estate investors, wholesalers, and bird dogs can all use this technique. It's especially helpful in a competitive real estate market like the one we currently have, where listed properties are quickly under contract with numerous offers. Finding distressed properties off the market with the aid of driving for dollars enables you to make the first (and only!) offer.
Identify your target market.
Prior to starting your survey, decide which neighborhood you want to focus on. Your target market region, exit strategy, and a number of other variables will all play a role in this. You may want to take into account things like:
Assessed tax value

housing age ZIP codes

crime figures.
Once you've identified your target area, make a list of the subdivisions you want to drive through there. We are focusing on subdivisions within a specific tax assessed value in the example below.
Assemble your materials
Avoid leaving without any tools. Make sure you have a camera and a pen or pencil before you leave. Additionally, you should design an Excel sheet or gridded worksheet that includes space for the following:
Property numbers
"Boarded-up windows" or "code enforcement on window," for example, are notes.
information about photo identification (so you know which photos map to which properties).
Review the public space
You need to always be alert and aware when driving for money. On weekdays, the ideal driving window is from 10 a.m. to early afternoon. People are typically at work at this time, making it simpler to take your time as you drive through the subdivision.
If you are driving for pay at Halloween, Christmas, or on a trash pickup day, the process is made simpler.
Why? A sizable portion of the neighborhood will have decorations of some kind on display when Christmas or Halloween approaches. Similar to when trash is picked up, trash cans will be visible on the streets.
Due to the lack of holiday decorations and a trash can outside on pickup day, vacant homes stick out like a sore thumb.
Seek out warning signs
In search of a "motivated seller." This typically means that you're looking for owners who see their property as a burden and are eager to sell. That might imply that they are unable to keep the property up. It might also imply that the house is being disrespected by the tenants. There are several warning signs to be aware of when driving for cash. For instance:
long grass

broken or boarded-up windows

mailboxes overflowing with mail

tape enforcing the law on the door

stacked newspapers

tangled vegetation

putting off maintenance.

Observe and investigate
Record the address and any additional notes as you drive through the neighborhoods looking for distressed properties. Also, snap a few pictures of the property. Try to capture the property in the "best" or "worst" light; this will be useful later.
After your drive is over, go home and do some research on the particular properties you found on the website of your county assessor. Review the list of foreclosed properties you made on your printout just now. If you're looking for high-equity properties, for instance, look for deeds with dates at least 15 years in the past. You'll want to eliminate any properties that don't fit your criteria. Then, confirm that a bank is not the current owner. If so, you should probably throw the item away.
Make your final marketing list once you have chosen all the properties that meet your criteria.
Observations when visiting the assessor's office
Following is what you should discover, though the format and presentation will vary between counties and states:
Numbers used as references, possibly including georeference and account numbers

Property address

Information about the owner, including name and address

prior owner information

legally defined

information on taxes.
Some investors like to distinguish between owner-occupied homes, also known as personal residences, and absentee owners, such as landlords or people who have inherited properties, when conducting research. When doing research, it is very easy to determine which category a property belongs to. It is an owner-occupied home if the assessor lists the same address for both the owner and the property. If the owner's address and the address of the property don't match, there is an absentee owner. That indicates that the houses are either vacant or are rented out.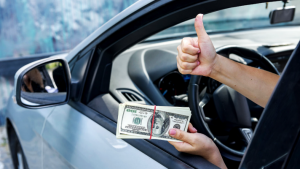 Personally, we mail both owner-occupied and absentee-owned properties.
Promote to your leads.
Once your list is complete, decide on your marketing strategy. Typically, we prefer direct mail like a postcard or yellow letter. We discovered that personalized envelopes in the invitation style and a letter template get the best response.
Pick one field photograph from the camera. You'll need two different versions of this image. One copy will be pasted into the letter's body, and the other will be reduced in size and printed as a thumbnail in the top-left corner of the envelope. Because they can clearly see a picture of their home on the envelope before they even open the letter, this significantly increases my response rate. We also advise writing the address by hand.
Send leads out every two to three months, making sure to use the owner's address for your mailing address. Keep in mind that perseverance and consistency are the keys to success. Repeated mailings will yield the best results.
What if the owner is nowhere to be found?
There will be less competition the harder it is to locate the owner, which increases your chance. But if you search for cash long enough, you'll come across situations where the owner's address isn't available.
If you don't have this lead's information, how can you market to them?
Watch out for warning signs that suggest more investigation will be necessary to determine the owner's address. Below are some of the more typical scenarios.
Owner-occupied status listed for a vacant property. You passed a house while driving by that was obviously empty, but according to your assessor, it is still owner-occupied. This typically indicates that the assessor's records are outdated; updating can take three to four months, depending on the jurisdiction.
Mail is sent back. A change of address is indicated by returned yellow letters or postcards that were returned due to a failed delivery.
0 data The assessor's office occasionally displays blank space in the owner's address section.
All hope is not lost. These red-flag owners are frequently still around
Consult public records and trust deeds
Data from public records can be used to mine Google for owner information in order to locate a "missing" owner. When your assessor is short on details, you can find the current owner by consulting the Deed of Trust that is listed in the county's public records.
Simply type "[your county name] public records" into Google to find your county's public records.
All parties to the transaction, from grantors to those with power of attorney, will be listed in the deed of trust. When attempting to track down the owner of the property, this information is invaluable.
Mine data on Google
After looking through the public records, start typing the owner's name and the names of any grantors listed in the Deed of Trust into Google. Try searching for them using their full name first. If that doesn't turn up much, try putting their name and the area code for your area. This could show:
Phone numbers, either landlines or mobile, of the grantors or owner

existing addresses

websites they control Contact sheets in PDF

a social media profile
If you are unable to find the owner but can locate one of the grantors, you can frequently get the information you require by contacting them. You can use this to find up-to-date contact information if you come across PDFs or About Us sections on company pages. You can also perform a "who is" on a URL that they own to get information if you find it.
Post a message on the property
In case the owner returns to their abandoned property, tape a note to the front door and/or garage. You can bet they will read a note if they discover it taped to their front or garage door.
Nobody can predict when the owner will come back to get the mail or check on the house. If you prefer, you can handwrite the notes by hand or print out a bunch of them in a handwritten font. Bring plenty with you into the field in either case, and don't forget to include your contact information (phone, email, and website).
Consult your neighbors
Neighbors frequently have information about the owner of abandoned property to share. After all, nobody wants their property values to drop because of a vacant building next door.
If you see a neighbor outside, introduce yourself, give them your card, and oftentimes they will give you useful information.
Engage a skip tracing company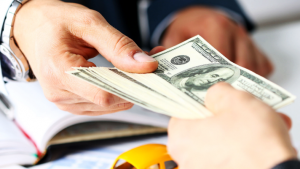 If none of the aforementioned techniques work, think about using a skip tracing service. However, nine out of ten times you shouldn't need to use a skip trace if you take the time to research using the techniques mentioned earlier.
Recruit a large number of mailmen bird dogs.
Keep an eye out for mailmen or delivery people when driving for cash. Approach them as they are traveling, give them a brief introduction to you and your company, and hand them a card outlining your search criteria. Inform them that they will receive a sizable referral fee if they locate a home that meets your requirements and you are able to close on it.
Since they frequently drive or walk through a neighborhood, mailmen are better informed about its happenings than you are. You will be amply rewarded if you get to know a few of them.
When driving for cash, hopefully some diligent research will lead to some profitable discoveries. When you take action, you will see results.
That's it for this blog CORE Member, remember to subscribe to our channel and if you feel like we've delivered value please share this blog with ONE person. That's right just one person as a token of your appreciation for the hard work we put into making content that educates and helps you on your mission of building your own fortune. Remember you can read blog after blog, but it isn't until you actually take action that you'll start to see results. See you soon!
[mashshare]
---