How to Become an Expert in Your Local Real Estate Market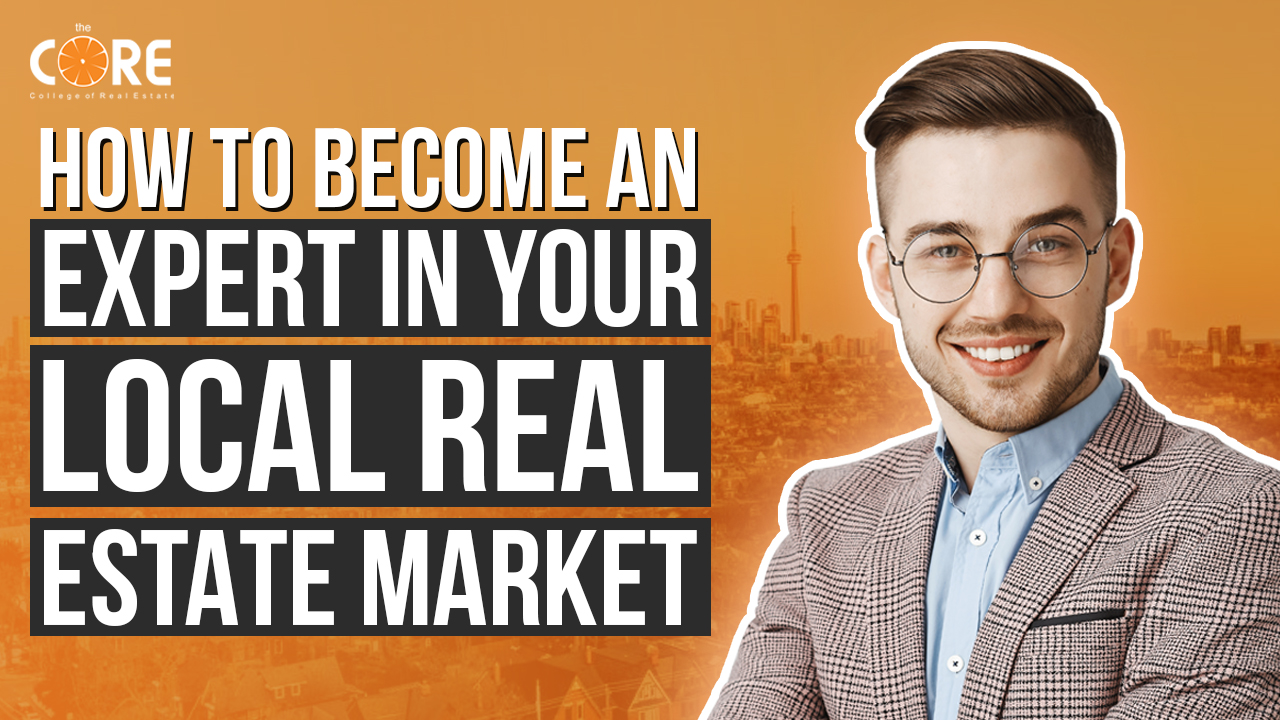 [mashshare]
Real estate is a business of trust. When it comes to getting the best real estate advice, you always want to hire the best local brokers available. It takes time and research dedication to become like these experts. For the best results, you should hire a professional local agent who knows the area and can help you find your next home. They will know which houses are ideal for big families, or single-parent homes. Becoming one of the best local real estate agents is important for professionals.
Luckily for you, CORE Member, we have prepared a list on how you can make it happen. Remember, that while the first step is completing any of these amazing courses, the second and possibly more important step is taking action even if it's imperfect action.
Localism is an important tactic for Realtors. Your prospects will most likely search based on local terms so being able to produce content in this way is imperative. Additionally, the National Association of REALTORS® says that nearly 70% of home shoppers start their search with local terms and 80% of consumers want search results customized to their immediate surroundings.
If you're an expert with local knowledge, you provide your skills with additional value and can charge higher rates. So how do you become a local expert in real estate?
1. Start with a Niche Market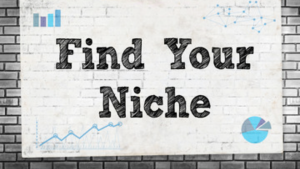 Use this advice to help you into finding the niche or niches that are right for your skillset, interests, and expertise. Real estate has many niches that one can become an expert in, such as working as a commercial agent, specializing in rental properties, or offering services related to residential homes.
Even though this advice is not relevant in today's dynamic market, realtors must focus on expertise and knowledge in order to become the best real estate broker. A great realtor should have a proven track record with their specialty and know the local real estate market. Real estate buyers and sellers want an expert who has done it before and can help them get what they need.
2. Make Use of Social Networking Online
Develop a business strategy by utilizing the internet. Join local online communities, which will not just help you stay in contact with the community, but will also make them feel like you are one of them. The sense of trust that is created helps a lot with real estate as well as establishing yourself as one of the best agents.
Urgent information has become easier to obtain by using the internet, like taking a safer, better-informed and less costly approach to property listings. With just one click on a computer, you can research potential neighborhoods, find out what people are saying about your target area or get any other important data on the spot.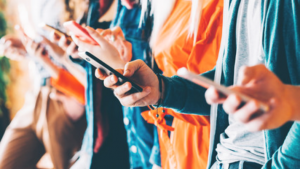 Beyond information, social media is another way to become well-known. A Facebook post that goes viral might deliver more potential customers to your home tours than a party with balloons and a giant sign. With advice based on insider knowledge and local decision-making, you can also establish yourself as a credible real estate expert.
Relationships with local journalists, reporters and editors are invaluable. Know their deadlines and get to know how they get story ideas. Learn how to generate valid commentaries on real estate topics like sales data that the National Association of Realtors releases. And don't forget about localizing national stories about real estate for your city–send them these! When people see, hear and read what you have to say on a national level, they'll begin to recognize you as the expert in your community.
3. Attend Local Events and Festivals
Events can provide a great source of information. They can also help you to build a strong presence as a member of the community. Consistently talk to locals, think about how great it would look when you present an idea or property to potential buyers and know the people on either side of the transaction. Your input will be much more plausible to those potential buyers because they'll see you as someone who is in the position to know what they're talking about.
With a keen eye for connections, if you are involved in the community, you will have better contacts for local organizations such as homeowner associations, local business owners and political offices. You will have a percentage of organized events that draw a healthy crowd. Your neighborhood will be more receptive to you and other real estate agents.
If you can find meaningful ways to give back to the community, it can even be more rewarding. Try planning donations for local schools, hosting a blood drive, or helping an NGO establish a homeless shelter.
4. Become and Expert in Your Own Area
When you first start out, it's best to focus on your immediate area. It makes sense that if you build a well-known presence in your community known for quality services, you'll get a lot of business right away. This type of work will bring in more referrals and allow for your brand to grow. Working with home buyers and sellers in your specific area has the potential to lead to great income when done from a local perspective.
If you help a family make a great sale or buy in your own neighborhood, you create an advertisement that will continue to inform your potential customers for years. As this continues, the stress for you and other local real estate agents will be eased. A local presence means more business options with less competition as well. An experienced real estate agent might still get picked over an outside agent with less experience because they have a localized presence.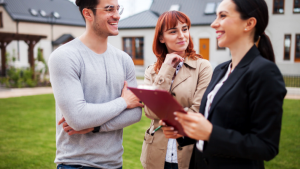 A local real estate agent has a wealth of information to provide. A local real estate broker devotees themselves to frequenting meetings and will have an in-depth knowledge of the area that they sell houses in. They would know what the problems in the community are, how to address them, and where future development is taking place.
The options of real estate agents are valuable to potential home sellers because a knowledgeable agent can advise the current and future value of a property. Having a presence in the community also reflects credibility.
In anticipation of upcoming construction plans, expansions, and traffic diversions, the team's discussions about local real estate brokers involved topics such as zoning regulations and expected investment properties. This contributed to the members' expertise in the industry.
It's critical to show your community that you care about them. In the case of my client, Wes Madden, he helped grow his local business by giving back to his community in many ways. His efforts helped him win small business man of the year for Fairbanks. But the next year, he won it for the entire state, which is a huge achievement in impact. Instead of focusing on individual causes, choose one that matters to you and give back every day with focus and dedication.
5. Study and Understand the Patterns
Whether it's your company or marketing campaigns, relationships with customers should always be top priority. You can increase trust and know the relevant numbers for your business by keeping up to date on trends and projections.
Although you cannot control the overall real estate market, being a well-informed broker in your local market can help you stay ahead of the game and become a goldmine of information for those looking to sell their home. Being knowledgeable about your market and not just other areas is crucial for the success of your business.
If you help make for a very good deal in the current real estate market, then you will see success even during uncertain times.
It is important to develop your skills, trustworthiness and authority among people who are looking for a trustworthy expert. Networking plays an important part in developing this reputation so when you're ready to attract clients, make sure to talk to anyone and everyone that could help you gain new customers.
You can also share your blog posts or website on LinkedIn as an expert. You can use your time to write about local real estate, and with the use of structured data, machine learning, and grammar algorithms, you are able to produce content that is as high quality as that written by a human.
And speaking of LinkedIn, this leads us to number six. 
Create a Stunning Profile​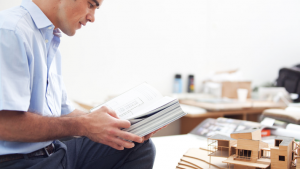 With more than a million job titles and even more pages, your prospects are going to get their first impression of you based on your LinkedIn profile. It's crucial to optimize your real-estate agent's LinkedIn profile the right way:
First, Add a professional profile photo and cover image. Then add a creative headline and include your LinkedIn keywords in it and Add a summary that adds credibility and authority to your brand. Then, Customize your LinkedIn URL, Add your landing page links and CTAs to the featured section of your profile, and Fill out all other details such as education, experience, and contact info. And lastly, Reach out to your colleagues and clients for LinkedIn recommendations and endorsements. 
By harnessing the power of LinkedIn, real estate agents have generated over a million dollars by monetizing their efforts. If you're not using LinkedIn as a lead generation tool, then you're not making the most of your time.
Build Your Network
Efficient network growth is the most vital part of generating LinkedIn leads. Connecting with people that have a relationship value of zero is not going to work for your business. In order to be successful, you need to strategize and invest in building your valuable network.
Connections on LinkedIn allow you to send connection requests with personalized notes to your 2nd-degree connections. This means if you have a colleague as one of your connections, you can reach out to the relatives of that person's connections through a personalized note.
In the case of your outsourcing work, identify clients who have an interest in areas you cover and can be good prospects. This includes construction companies and home builders, as well as HR professionals looking for housing for their employees.
It is important to give people with knowledge of the real estate market a chance to be your connections. This way you can use their network and visibility to market your business.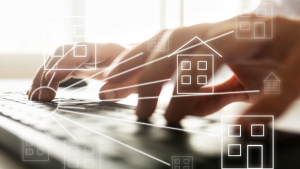 If you make contact without an introduction, your chances of getting added are very low. In addition, it's important to include a personal note when doing so to increase success rates.
To create a personalized connection request, it's important to address the person with their first name and mention something they might have in common before adding them to your network. 
Another thing, LinkedIn groups are a great way to network with relevant people and get noticed, ultimately generating leads. Search for real estate groups on LinkedIn, then send requests to join them.
You should also find local real estate groups to be in. Having these connections will help generate referrals and build a reputation in your city's community. Search for groups with an interest in the areas that you want to purchase or rent, then engage within their conversations.
One of LinkedIn's best features is that you can send messages to your entire network for free! You can directly message these people, building a genuine relationship with them.
Create Relevant Content​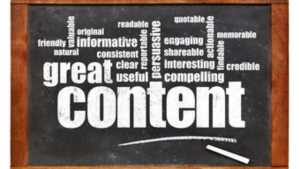 We live in a society that wants and expects valuable information. The days where you only talked about your real estate prowess are over and it's time to use the eyes of homebuyers, sellers, and those who simply want to know more about your community. Find practical information on topics like your farm area, local communities, housing policies, coffee shops, restaurants, bookstores, and local farmer's markets.
One of the best ways to increase your exposure and business leads on LinkedIn is to post content regularly. You can also engage with your audience by doing this. By creating content related to real estate, you signal that you are an authoritative figure and you also engage with your audience.
Here are a few more tips for creating real estate content on LinkedIn:
First, Distribute relevant blog posts on LinkedIn to grow your brand and position yourself as a thought leader in the real estate industry. You can also add hashtags to increase engagement.
Second, Share your thoughts and opinions in your blog posts as well as others' post comments. If someone shows interest in real estate listings, you should engage with them through LinkedIn messaging and offer a valuable service for them.
Third, By sharing listings on your profile, you could potentially help people find properties that they might be interested in.
Fourth, You should not post information about selling products, promoting your business or covering trending news on a regular basis. Your posts should be about topics that will make you look like a quality source of information for your prospects.
Fifth, The human brain can process content better than a computer and complete tasks far faster. Clarity is key rather than long paragraphs.
And lastly, Create an interactive style of content that generates engagement, in order to help drive further success. Create a LinkedIn poll to help create engaging, interactive posts.
Ask for Referrals​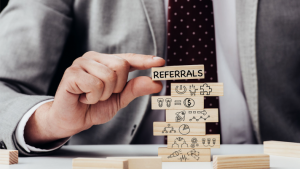 In addition to a search on LinkedIn, it is also possible to use your member connections as potential sources of leads. You can ask these connections for information about businesses or people they know.
If you're looking to network with a specific person, the direct messaging feature enabled by this platform provides a virtual introduction that encourages future referrals and augments your network.
Joining LinkedIn groups can help you get referrals. On the other side, those agents who have moved far from their area may be looking for new places to sell their services and enjoy a healthy social life. By joining these LinkedIn groups, you'll give yourself a chance to grow your referral network and better leverage your current one.
Take a class or join a club
Developing your community expertise is not just about attending official meetings; it's about being active in your community and building relationships. So take a class or join a club to bring new perspectives into discussions. This will help you proactively speak up with insightful ideas and allow you to hear more in-depth conversations with those who truly know their community best.
Knowledge is power. In general, having an educated understanding of a topic can better prepare you to take on outcome-based projects or provide creative solutions that lead to greater success. Having a reputable presence in your local area is also important because people will seek out those who have the most information. Combining the two factors can help you thrive as one of the best real estate agents in your locale.
That's it for this blog CORE Member, remember to subscribe to our channel and if you feel like we've delivered value please share this blog with ONE person. That's right just one person as a token of your appreciation for the hard work we put into making content that educates and helps you on your mission of building your own fortune.  Remember you can read blog after blog, but it isn't until you actually take action that you'll start to see results.  See you soon!
[mashshare]
---