How to Avoid A Flop on your next House Flip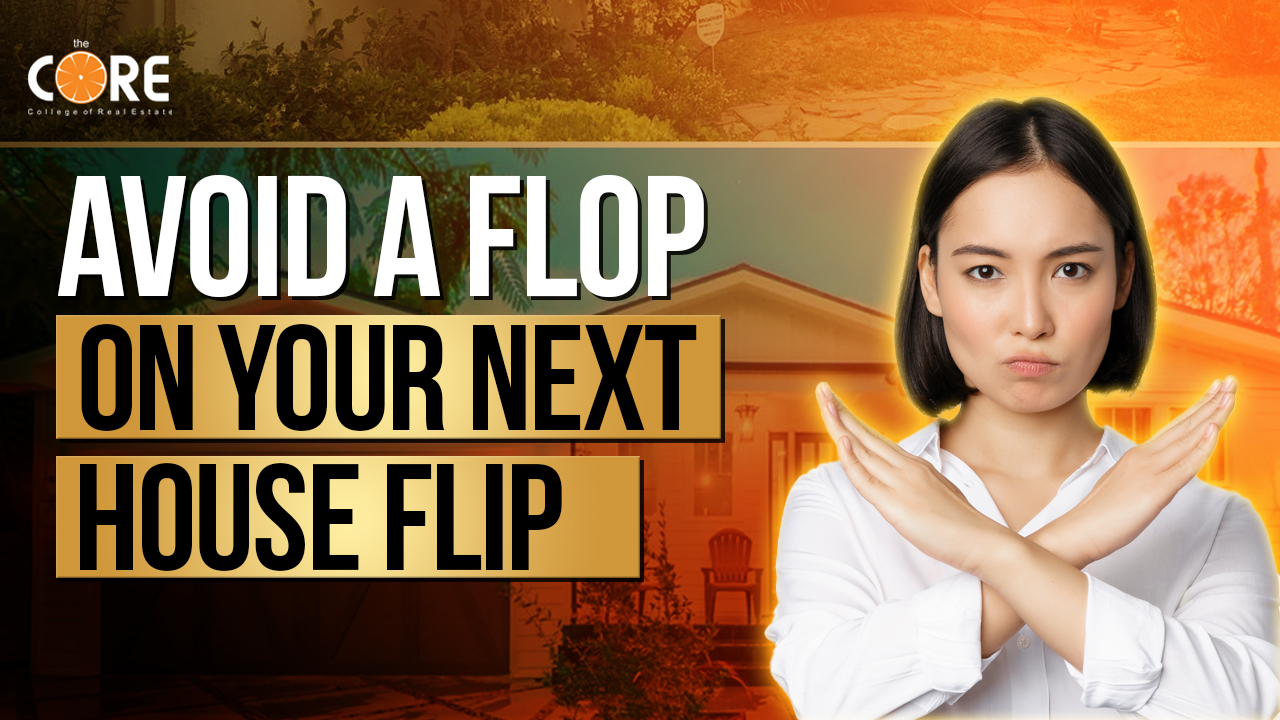 [mashshare]
After the adoption of smart homes, a decrease in house flipping during 2021's third quarter was reported. Rising materials and labor costs and declining home prices contributed to this downward trend. Overall, experienced investors may still be happy with the results that can be achieved with flipping houses. 
Apparently, flipping houses is still profitable. For years, real estate investors have enjoyed success by flipping houses. But these days, profit margins for house flippers are shrinking.
Luckily for you, CORE Member, we've prepared everything you need to know on how to avoid a flop on your next house flip. Remember, that while the first step is completing any of these amazing courses, the second and possibly more important step is taking action even if it's imperfect action.
According to ATTOM Data, 95,000 homes were flipped in the third quarter of 2021 and represent 5.7% of all sales. The average gross profit on these flips was just under $69,000 during that quarter, down from $70,500 a year earlier. Furthermore, house flippers made a 32% return on investment in the third quarter of 2021 compared to 55% in the third quarter of 2020.
Why are house flippers struggling?
There are many factors that might explain why the house flipping business may be sluggish today. One of them is because property values are up across the board.
In the third quarter of 2021, home prices went up 18.5% year over year according to the Federal Housing Finance Agency House Price Index. Because house flippers are paying more for properties, they might not be making as much money when prices were lower.
The prices for building supplies have been on the rise, with lingering supply chain problems in construction fueling the market. If house flippers are spending more money to renovate, it makes sense that the profits are shrinking.
Labor is more expensive in our current economy and that, too, could be contributing to lower profits for home flippers.
If you're wondering if house flipping still makes sense? Answer is Yes. House flipping may not be as lucrative as it once was, but it remains a profitable option.
It's hard to make it big in the real estate market. Those that try often fail, and even if you do sell a house or property for a profit, know that the industry is very competitive and requires a deep understanding of construction, real estate, finance, and market analysis all at once.
The following are some useful inputs that can be used before you get on your next house flip. 
Obtain a Background in the Trades
There are two types of house flippers: those who have the skills and knowledge to do their own work, and those who have to hire help when they don't know how. Veterans of the trade would be able to identify problems and make considerations based on their extensive experience as an industry expert.
Regardless of your work experience, they often have strong connections to quickly figure out how to succeed. They also need to familiarize themselves with the operation and establish new contacts. Competing with them would be nearly impossible if you don't have enough money saved up for your first flip.
Consider Having a Partner in the Beginning
If you're new to flipping houses, consider hiring an experienced partner with the gaps in your knowledge. For example, if they have construction experience and you can manage finance, it'll come in handy.
With an experienced partner – a person who has worked in the industry before, you can avoid your rookie mistakes and protect your business from failure. You are sharing profits with this partner, but at least you will have a return on the money. It is called co-ownership of knowledge or else risk failure.
House flipping is like anything else — you'll do better with the support and combined knowledge of a group of like-minded people. Bigger Pockets is the premier online real estate investing community, which boasts the largest member base among other competing services. It's free to join, and provides optional subscription services if you want to dedicate more time over time or want additional education or specialized skills.
There's an entire culture of podcasts, books, seminars, forums, meetings and social media for investors. There are communities that discuss areas such as real estate, taxes, remodeling and more. Bigger Pockets is a great place to call home base when a change in career or lifestyle is needed.
Many experienced real estate investors have written books on how to invest in real estate, and many of them also talk about how it is possible to flip houses without any investment.
We were encouraged to believe that a successful and sustainable flip strategy requires us to be financially savvy. The fact is, however, that flipping houses is not cheap. Any money you save quickly disappears when the unexpected happens. Money always makes the difference and the minute it's not there, the project is dead.
If you going to borrow money, borrow now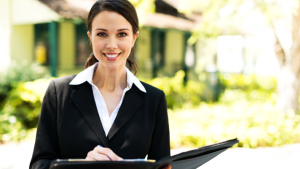 If you have been trying to save up enough money to purchase a house that you can rent out, financing a flip is not as difficult as it might seem. As stated in Bloomberg, over 60 banks were lending in March of this year alone. Rates are still low and lenders are eager–therefore it is highly likely that someone could be able to secure money for the purchase of property.
In order to flip properties, you need access to cheap money and it is difficult now because there is too much competition. On average, monthly loans for a property that is marketed for less than 10 years would have gone up by 3.09% in March. The average mortgage rate for a 30-year property increased by 7.9% in the same month and is divided into even portions annually versus fix-and-flips which are based on a percentage of the total sales price of the property within a fixed period (usually 30 days). Bloomberg reports that as many people are applying for loans in this low-end market with availability of cheap money causing an increase in competition and worries about buyers not being able to find quality deals.
Don't underestimate the time
Most flips fail because the flipper runs out of cash, but running out of time can be just as fatal. The clock starts ticking the moment you buy a property. The longer you hold onto the asset, the less likely it is that you'll profit. Unless you're personally wealthy, procrastination will cost you big time. Although they don't see them now, your flip is filled with hidden flaws that seem designed by nature to drag out the timeline. You must have a tight budget when flipping an asset; it becomes more and more difficult as your timeline stretches thin and thin. In the planning stages, treat time like money — calculate the maximum costs then go in for budgeting money for being underprepared for what may come at any point.
Don't overestimate yourself
There is a fine line between confidence and overconfidence. For example, if you own a house, or have completed an in-home renovation, it may be time to ask someone for help with something you've done yourself for the first time. And if you're doing things by watching a few YouTube videos, there may be some areas that require professional knowledge.
HGTV suggests that it is easy to design a house with your own creativity and by using perseverance. In reality, to be as good of a designer as seen on HGTV takes years of experience and learning how to overcome every problem. Like everyone else, the problems often become too big for you to conquer.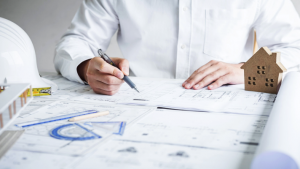 Reality TV sometimes makes for awkward television shows. If there weren't these bad programming decisions, then these shows wouldn't have half the ratings that they have now.
Sell a property as if you purchased it for $100,000 and spent $50,000 on fixing up the property before selling it at an asking price of $200,000. This seems pretty simple, right?
Instead of talking about the cost to produce their show, some shows like Property Brothers are unfortunately focusing on the $50,000 in profit rather than how much it costs production. This skips realtor commissions and other costs that contribute to the overall price tag of producing their show.
Use a Deal Analysis Calculator
Once you figure out your target market and the specifics about their likes and dislikes, you can begin working on the process of analyzing the profit potential in different properties. Typically, it is simply a complicated matter that would require hours upon hours of work to do manually. The good news is, machines are there to help you with this tedious effort.
Bigger Pockets offers a helpful Fix & Flip Analysis Tool that is similar to many competitors. It provides you with reports about the potential profit on your flips, and allows you to adjust your timeframe to find out how much a flip can be worthwhile while still turning a profit.
Make sure to include taxes when calculating your tax liability
You may be tempted to ignore the tax implications of flipping houses; however, according to the IRS, this is a form of active investing and comes with an average tax rate that could be as high as 37%. Depending on your income level, you would pay more than one dollar in three.
Don't be scared to invest to an accounting software
It's possible to stay qualified as an active investor, you might be subject to capital gains taxes, but your bill will vary depending on how your stocks are taxed. There is also an exception for flipping. The nature of the investment dictates if a person qualifies as a dealer or not, which can result in different tax scenarios. Most people who flip stocks are considered dealers and pay more taxes. However, expenses can't be deducted and you'll need to file Schedule C regardless of who buys it from you.
If you're lucky enough to have gotten a good-paying job and made some money so you can eventually buy a house, consider investing it in real estate software or the services of an experienced tax professional.
Many people who do this for a living will be online competing with you. You should be thinking about when to watch Netflix over market research because you'll achieve the same results in the end.
The market is efficient. There aren't many opportunities for uninformed investors to profit from property renovations these days. These opportunities, when they do appear, are undervalued and quickly disappear. The confidence of self-proclaimed real estate experts doesn't often translate into good decision making skills — particularly with regards to the tedious data analysis that nobody enjoys doing.
Do effective market research
Choosing which homes to buy is the fun part, but your success will be determined by the research you put into the markets you're considering. This includes things like average home prices, the average sale price of a bank REO, how long properties are on the market, which neighborhoods and which types of properties are selling the fastest and so on. The more granular your knowledge of that market is compared to other flippers analyzing it, the stronger your competition will be.
Make a plan in advance, get permits
Always be sure to contact your municipality before buying a property with plans of giving it a makeover. If you decide to hire a contractor, you'll likely secure all necessary permits while they take care of looking into permits. Alternatively, if you're taking on the projects yourself – be prepared for the long haul. You'll have to push through city halls if you want any changes or projects that would affect surrounding buildings or city services.
Researching real estate is better done on the internet, but getting an offer for a priced real estate property requires physically checking locations and meeting with potential sellers. Online research will help you start your search, but attending open houses in person, connecting with local experts, following up with phone calls or emails to figure out when people can see properties, and meeting sellers will provide you with additional information on what the selling price should be.
Even if you're able to do much of the work yourself, every flip will require a team of professionals including real estate agents, contractors, home inspectors, mortgage pros and an insurance agent. Whether it's an owner-occupied property or a residential apartment buyout in an up-and-coming neighborhood, this professional team is a must for ensuring successful flips.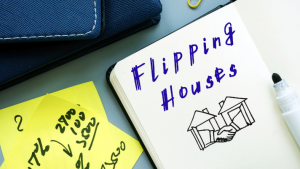 The 70% rule is a standard and most investors will avoid a budget of more than 70% of the property's ARV minus depreciation. The 80-15-5 rule dictates the purchase price to repair cost ratio, where 80% is the limit on purchases and 15% on repairs, while 5% should be excluded from the estimate.
Here's the calculation:
$250,000 (ARV) x .7 (70%) = $175,000
$175,000 – $25,000 (ERC) = $150,000
Find a house that only needs a surface makeover
When starting out, the goal is to find houses with sound fundamentals that are in need of cosmetic upgrades. Instead of trying to profit on houses with structural issues or problems with major systems, turning good ugly houses into good pretty houses is easier, cheaper and more manageable. The amount of money required to fix foundation problems, major termite damage or major water damage makes it almost impossible to turn a profit. What you're looking for is a house with good bones, but ugly wallpaper.
Whether you're selling your house or just making the neighborhood more appealing, getting curb appeal is important. You don't have to spend gobs of money on landscaping and home upgrades to make that happen. Make a great first impression with a few low-impact treatments, simple spring and summer changes like adding an outdoor light or painting your door or mailbox, and lower maintenance updates like adding berry bushes, flower beds, landscaping features, and maintaining lawns. With just a few thousand dollars from improvement sales you can make big bucks in future resale.
Make Sure You're Selling a Home That You'd Actually Buy
In real estate, people can deceive buyers, while some businesses persistently attract shady players and unscrupulous characters. These may provide an excuse for those seeking to cut corners or engage in dishonest business practices. House flipping is the prime example of why business for cheaters is flourishing because it offers incentives to scam homeowners just as much as investors.
Even though profits on house flipping may be shrinking, experienced flippers are still making a living. If you're a seasoned house flipper, you're probably even doing well in these tougher times.
When it comes to investing in the real estate market, buying a rental unit or investing in REITs may be a less risky bet. These options involve a lot of risk, but lower it down and you avoid some of the headaches that come with flipping homes upside down. Not only do you have a better chance at getting your money back, but this investment also means buying in at more affordable prices.
That's it for this blog CORE Member, remember to subscribe to our channel and if you feel like we've delivered value please share this blog with ONE person. That's right just one person as a token of your appreciation for the hard work we put into making content that educates and helps you on your mission of building your own fortune. Remember you can read blog after blog, but it isn't until you actually take action that you'll start to see results. See you soon!
[mashshare]
---