How to Analyze Real Estate Market Data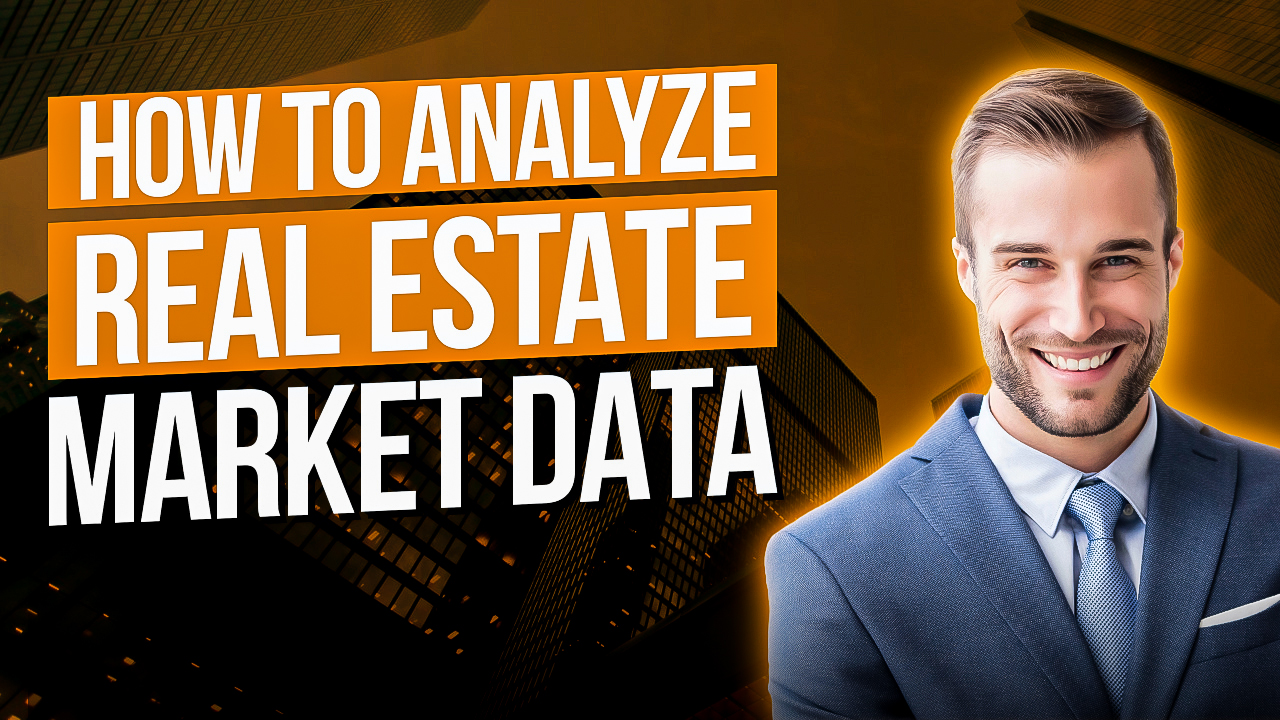 [mashshare]
If you're a real estate investor, or maybe just someone who's interested in the world of real estate, then maybe you want to watch this blog to get an understanding of what it takes to analyze and evaluate a market before investing your hard-earned money into it.
Real estate is a lucrative market, with many opportunities for investors and individuals alike, but it can also be incredibly complicated. Luckily for you, CORE Member, to avoid getting lost in the sea of numbers, this blog gives some tips on how to analyze real estate data.
HOW TO DO A REAL ESTATE MARKET ANALYSIS (AKA A COMPARATIVE MARKET ANALYSIS)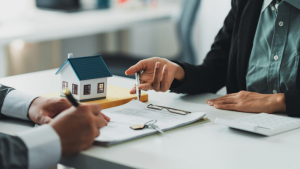 You will discover how to conduct a real estate market analysis. Included in the discussion are a real estate market study, also known as a comparative market analysis, why buyers and sellers should care about them, and a straightforward, step-by-step process for figuring out a property's true market worth.
If you've ever purchased or sold a home, there's a good chance you have some experience determining a property's value. If the asking price is excessively high, there is a far lower chance that the house will actually sell. On the other side, you'll lose out on possible earnings if the house you're trying to sell is priced too low.
Before purchasing or selling a house, a real estate market analysis should always be done to ensure that the price is reasonable. In order to determine an appropriate market price, this research will analyze the values of comparable homes in the neighborhood. Let's start by defining what a real estate market study is before we discuss how to conduct one.
REAL ESTATE MARKET ANALYSIS: WHAT IS IT?
Often referred to as a comparative market analysis, a real estate market analysis (CMA). It generally consists of an investigation of recent property market values that are identical to the one you want to buy or sell. If you're trying to decide on an exact selling price before advertising your home, a CMA is a useful tool for figuring out the market value of your own property.
A real estate market study differs from an appraised value, which is established by a qualified appraiser, which is something to keep in mind. The seller is provided with information on the worth of nearby homes with the help of a comparable market analysis, which is regarded as subjective. Even though there are numerous elements to consider while conducting a real estate market study, it is fully manageable with a well-planned strategy.
When deciding on a price to list a home for sale or a price to make an offer on a property, your real estate agent might perform a CMA on your behalf. Adjustments must be made to account for variations because no two properties are precisely the same
HOW COME YOU SHOULD CONDUCT A REAL ESTATE MARKET ANALYSIS?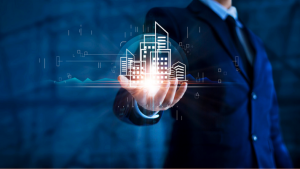 Whether you are buying or selling a home, you should always conduct a real estate market analysis. I'll explain why. With the aid of this study, you will be better able to comprehend the state of the housing market, the value of comparable homes, and, if the house is an investment, the rent that may be demanded.
A real estate market analysis, often known as a CMA, gathers data that aids in both helping sellers determine a listing price and assisting potential buyers in determining whether the asking price is appropriate. Always do a CMA to ensure that both buyers and sellers are receiving a fair bargain based on the property's valuation.
You can determine a home's price with accuracy by evaluating comparable properties that are currently on the market.
7 STEPS FOR A REAL ESTATE MARKET ANALYSIS
Step 1: Analyze  the Property
Analyzing the property is the initial stage in your real estate market analysis. The following traits need to be assessed:
Area and neighborhood: Drive through the area and neighborhood where the property is located to evaluate the area's quality. Use online tools like Google Street View to determine which streets or neighborhoods are finer than others if you are looking at a house that is located outside of your state. Remember that Google's photos could be outdated, making it challenging to tell how good the area actually is.

Dimensions or area.

Lot size

Bedrooms and bathrooms: The number of bedrooms and bathrooms is crucial in evaluating a home's worth. Two bedrooms, for example, are less desirable than three or more. Furthermore, houses with just one bathroom typically fetch less money when they are put on the market.

Other spaces: It's a good idea to check to see if spaces that may have been used as an office or den would count as a bedroom because homes with more bedrooms typically cost more to buy. To determine whether other rooms can legitimately be categorized as bedrooms, check your local building codes.

Number of floors.

Construction age: The date the home was built, renovated, expanded, etc., has an effect on the property's value. Unless retaining the antiquity or original architecture of an old property is seen as desirable in the neighborhood, newer residences will be valued higher.

Amenities and features: A fireplace, deck, garden, swimming pool, balcony, etc. are just a few amenities and features that could raise the value of the home. A house's location in a gated neighborhood with a clubhouse or access to tennis courts could be considered one of its additional amenities. The value of the house is impacted by each of these factors.

Location in relation to neighborhood amenities: Take into account if a property is situated on or adjacent to a busy road, whether easy freeway access is available, and whether it is near shops, public transportation, parks, and other local facilities. Additionally, check to discover if a property is adjacent to unfavorable locations like a landfill or commercial structures.

Recent or significant advancements.
Step 2 – Assess the Original Listing Price
Look online, if you can, for the original listing once you've completed the property study. You'll have a clear understanding of the home's general condition after reading this. Examine the pictures and descriptions for any alterations, remodels, or prospective problems. So that you can tell if the house was custom-built or a cookie-cutter model, the builder or developer should also be listed.
Step 3:Check the estimated property values
To get the projected market worth of the home, use online services like Zillow Zestimates. These are market value estimates, so they might not be entirely correct, particularly if the home has undergone alterations. But when you continue your real estate market analysis, this will give you an excellent starting point.
Step 4: Lookup Comps
Finding properties that are similar to yours is the next step. Comparable homes should have an equal number of bedrooms and bathrooms, be no more than 300 square feet in size, be situated in the same neighborhood, have a comparable lot size, and have similar architectural characteristics and home age.
Recognize the Locally Sold Properties
You may determine the precise price that comparable properties in the neighborhood sold for by searching online for sold listings. In the one- to three-mile area surrounding your property, check out previous listings. In order to get the most accurate estimate of value given the shifting market conditions, look for homes that have recently sold. Expand your search to include the last six months if necessary after that. Choose three to five similar properties and include them on your list of comps.
Look for the most recent listings of comparable properties
Find recent postings of comparable houses in a one- to three-mile area next. Pick no fewer than three residences that are comparable to yours. Keep in mind that these listing prices might not actually represent fair market value. A sellers' market typically tries to raise prices to inflate values, while a buyers' market typically tries to cut prices to deflate values. Real estate trends have an impact on the value of unsold homes. You may see how your competitor is doing by looking at the current postings.
Take into account active listings for comparable properties
Even though pending listings have not yet completely closed, glancing at them will give you an immediate sense of how the market is faring.
Check out the expired listings for similar properties
Expiring listings for comparable homes should be the last thing you check. For your industry, this data is incredibly useful.
Because properties that have expired frequently have excessive asking prices.
Information Sources for Real Estate Analytics
Where can you find all the data you need for your comparative market analysis, you may be wondering. The following are excellent places to look for the analytics you require:
The Federal Housing Finance Agency (FHFA). About this page, you can get information on recently sold homes in particular areas.

The FNC Residential Price Index.. Based on home appraisals, data from more than 20 metropolitan areas. Additionally, this indicator aids in the comprehension of market patterns by buyers and sellers.

Websites for real estate. Popular websites like Zillow, Trulia, and Redfin are excellent for comparing the costs of recently sold or active listings.
Step 5: Determine a Price Range 
After gathering all the relevant data, it is now time to establish a price range for your property.
Decide on a Ceiling Value
Pick one of the three to five comparable properties that is unquestionably worth more than yours. The home might be newer, have more features, be on a better street, etc. Your ceiling value, or the highest price in your price range, will be this amount.
Decide on a Floor Price
Next, choose a property that is unquestionably worth less than yours. It can have fewer features, be on a busy street, or have a less appealing exterior. Your floor price, often known as the low end of your pricing range, will be this amount.
Step 6: Visual Inspection of the House
If at all possible, a physical inspection is the only way to determine a home's pricing with any degree of accuracy. As you stroll through the property, make a note of elements that will affect value, including the general condition, any additions or improvements, amenities, features, any necessary repairs or renovations, as well as the exterior and landscaping.
Step 7 – Decide the Market Value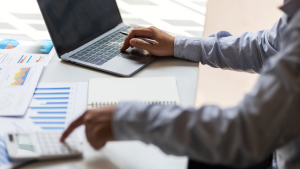 You ought to be able to estimate the value of your home based on all the research you've done. As you consider how your observations during your tour of the house may affect the price, be sure to take into consideration everything you saw. After that, calculate the price per square foot for each home by taking the selling prices of the comparable homes on your list and dividing that amount by the number of square feet. Once you have determined the average price per square foot for your comparable, multiply that figure by the number of square feet in the house you are attempting to sell or buy.
A decision should be made regarding where in the price range your home falls. The market worth of your house is shown by this figure.
EXAMPLE OF CALCULATING AVERAGE PRICE FROM COMPS
To assist you in estimating average prices from comparable listings, here is an example of a comparative market analysis (CMA).
Suppose your property is 2,500 square feet, and after study, you have found five homes that are comparable:
Home one is 2,700 square feet and sold for $490,000 (price per square foot: $181)

Home two is  3,000 square feet and sold for $510,000 (price per square foot: $170)

Home three is  2,200 square feet and sold for $455,000 (price per square foot: $206)

Home four is  2,400 square feet and sold for $475,000 (price per square foot: $197)

Home five is 2,650 square feet and sold for $485,000 (price per square foot: $183)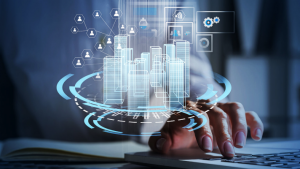 These five comparable houses have an average price per square foot of $187.40. The worth of your home is roughly $468,500 after multiplying its square footage (2,500) by the national average for the cost per square foot ($187.40). This is a reasonable estimation of how much your house should be worth.
A real estate market study can seem like a difficult chore to learn how to accomplish on your own. However, according to our detailed instructions, you will be able to estimate a home's price accurately for any real estate venture.
If you're a seller, do real estate market research to make sure you're not overcharging for your house. Listings that are overpriced eventually expire and lose their freshness. You're likely to lose more money as time goes on if your house is on the market. A home that is overpriced will, on the other hand, lose out on prospective revenue. For the most precise market estimate for your home, make use of free web tools.
That's it for this blog CORE Member, remember to subscribe to our channel and if you feel like we've delivered value please share this blog with ONE person. That's right just one person as a token of your appreciation for the hard work we put into making content that educates and helps you on your mission of building your own fortune. Remember you can read blog after blog, but it isn't until you actually take action that you'll start to see results. See you soon!
#CollegeOfRealEstate #realestate #realestatemarketdata
[mashshare]
---