How Down Payment Assistance Programs Work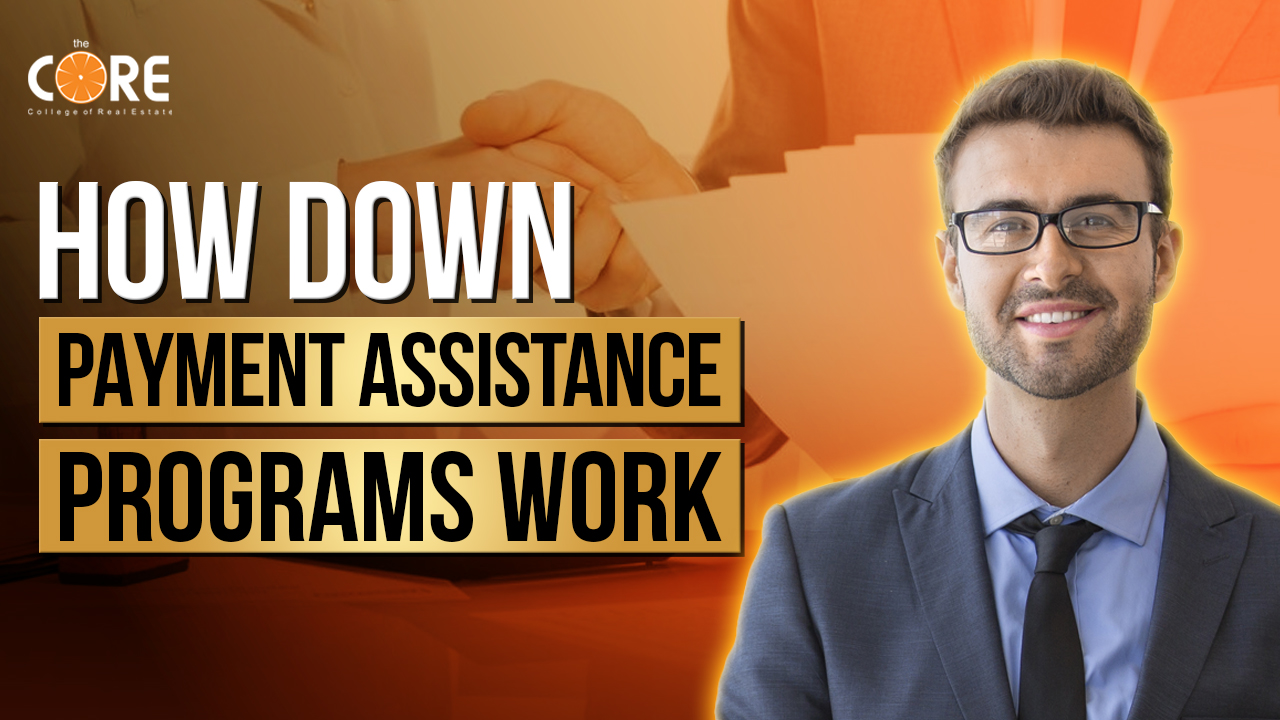 [mashshare]
Welcome to the College of Real Estate YouTube channel. Of course, you want to purchase your home; it's an important milestone in life. For many new buyers, the biggest hurdle is coming up with a down payment. 
Maybe it doesn't have to be as difficult as you think. Or maybe not at all. There are currently numerous homebuyer assistance programs that help in the U.S., but let's take a look at the three most common types and how they work. If you want more of this content, subscribe to the College of Real Estate YouTube channel and hit the notification bell.
When it comes to buying your first home, sometimes you need help getting the funds in order. That's where down payment assistance programs come into play. They can help people make that financial hurdle a little easier to pass. The qualifications for DPA programs can vary from person to person: income level, homeownership status, profession, disability, location, and so on.
What are homebuyer assistance programs?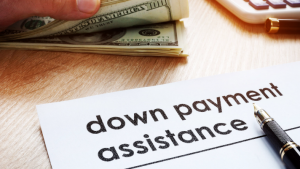 Funding opportunities exist for those who want to buy a home. They come in various forms such as loans, grants, tax credits, or homeowner assistance programs – and they are used to help eligible homebuyers cover their down payment and close costs, as well as get into a home quicker than they would have otherwise. There are a lot of homebuyer assistance options. Some organizations finance programs from their reserves, while some offer grants that have terms and conditions. Program administrators vet participants, which is why it's important to choose the best possible option for you and your family.
If you're interested in down payment help, whether it's with a lender or an agency, there are options available. Simply weigh your options and decide what makes the most sense for you. 
Down payment assistance comes in many forms, and there are grants as well. As you explore different down payment assistance options, it's essential to identify the fine details and ask questions about potential regulations, as well as how much you could be eligible to save. In most cases, your state's housing finance authority oversees down payment assistance loans and grants that help coordinate and sustain affordable housing. These state entities may go by names such as "Department of Housing" or "Housing Finance Agency."
It can be difficult to obtain the benefits you need to succeed, especially in a specific profession. However, some professions put individuals in a more beneficial position than others. For instance, educators and protectors often have additional benefits for their respective occupations. 
Are you a first-time homebuyer? It's always important to know what is meant by "first-time homebuyer," as terms can vary. By definition, a first-time homebuyer is someone who hasn't purchased a home within the past three years, so if you've owned one in the past but are renting now, then you may be considered "new" again. Plus, across our database of programs, three percent don't have a first-time homebuyer requirement. There are three most common types of programs. 
The largest category of programs that help borrowers get a lower down payment for homes and other large purchases is down payment assistance. DPA programs come in 2 primary forms: 
DPA from federal, state, county, or local government agencies and nonprofits, as well as from employers. Grants are gifts for down payments or closing costs provided by an eligible third party. They have no associated note or deed and don't have to be repaid.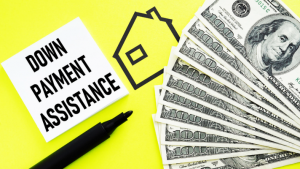 There are many ways in which individuals can take out a loan that is paid back in time. Some examples include a second mortgage or subordinate lien, but these might come with varying payback provisions. These types of programs will provide down payment funds at closing in the form of a second loan, often as an interest-free loan. Some may accrue interest, and some might be amortized loans. These programs typically range from 5-year to 30-year loans with varying repayment terms. Some may have immediate repayment, while others will kick in after a predetermined period.
Some second mortgage payments can be deferred. Or, you can pay the second mortgage before your loan ends. Second mortgages give home buyers a chance to benefit from appreciation in the home's value and get some of their payment back at the time of sale or refinance. Second, mortgage forgiveness programs will forgive some or all down payment amounts. The amount that's forgiven may change, but it'll often happen over years; however, if the program's conditions are not met—for example, the buyer moves out—the loan must be repaid with interest.
Many housing finance agencies offer first mortgages in conjunction with their down payment assistance programs. These first mortgages may come from state-level housing agencies that can help subsidize portions of the interest to provide low rates and monthly payments for the buyer. They may also waive mortgage insurance requirements and have a reduced closing cost for those who qualify for one of these first mortgages. The USDA provides many different mortgage loan options, such as the Rural Direct Loan, which is primarily used to help low- and moderate-income individuals or households purchase homes in rural areas. The funds can be used for acquiring, building, repairing, renovating, or relocating homes.
The Mortgage Credit Certificate is designed to help first-time homebuyers offset some of their mortgage interest. As a credit, not a deduction, the MCC reduces your annual taxes dollar for dollar. The loan that the mortgage credit is a part of has many qualifiers and depends on the state or local government that issues the certificates. In most cases, it's capped at $2,000 per year, by the IRS. It can often be used with another down payment program as well. When lending money, the terms of your loan must make sense for you and your intended project. Search for programs in your area that might be appropriate for you, as well as state listings of participating Housing Finance Agencies and their available loans. View their list of participating mortgage lenders to find one that is a good fit for you.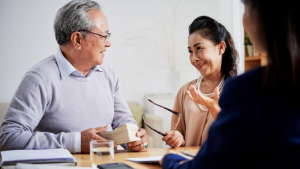 There are 2,000+ programs nationwide that offer down payment assistance based on your situation. In Nevada, more than $59 million has been supplied to rural home buyers since 2006. 
Cities, counties, and states often work with area partners to distribute down payment assistance. The programs may offer significant grant or deferred loan assistance for a down payment. Some cities provide grants of up to $90,000. Financial institutions, such as banks and credit unions, may also offer down-payment assistance programs. For example, the City of Portland offers a one-year grant with monthly payments to help first-time homebuyers purchase their homes. Grants might require potential home buyers to come up with 1% of the purchase price and then provide up to 2% as a grant.
Depending on the DPA program, homebuyers are required to complete either an online education course or an in-person course. Either way, this will arm you with the knowledge you need to find and finance a home. The type of loan that you're applying for will determine the eligibility requirements. For example, other loans may require residence long enough to be eligible for a deferred-interest loan.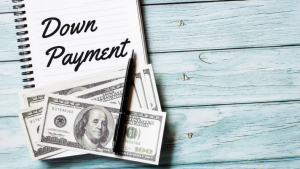 Some companies offer down payment assistance programs to their employees. For example, an educational institution may offer such programs to university faculty and staff seeking a home on or near campus. Programs aim to help low- and moderate-income first-time homebuyers. Some programs can also help special populations, such as military service members, about which there is more information on our website. Our focus includes helping people in rural areas purchase their new homes as well.
If you're looking for financial assistance, you'll find it in many different ways. For example, these grants and loans are based on certain career choices. Thanks to a special program from the U.S. Department of Veterans Affairs, military service members and veterans no longer have to put down a huge portion of their income to pay for homes. The Good Neighbor Next Door Program offers financial assistance in the form of a 60% discount on the list price of homes if you live in a "revitalization area" for 36 months. If you qualify, you'll also receive an incentive to help make the purchase financially feasible.
In some cases, state and federal programs can eliminate the need to pay a down payment. However, some homebuyers may qualify for down payment assistance if they buy in low-to-moderate income (LMI) neighborhoods. There are down payment assistance programs that provide support if you're an Indigenous or Native American homebuyer, Black and Latino homeowner, or other groups with historically lower levels of homeownership. Still, other loan packages offer support for buyers with a disability or those living with a disabled person. In addition, some loans will cover costs if your child is living at the same address 50 percent of the time or if you've been impacted by a disaster and lost your home.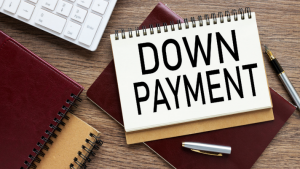 Homes that partake in many programs typically are required to meet the following: Contribute a percentage or dollar amount to the down payment, have a certain minimum credit score such as 620-660 or higher (but this can go as low as 580), and complete an online, self-led, or in-person homeownership course for first-time homebuyers, and possibly attend a one-on-one housing counseling session
A homebuyer can avoid paying private mortgage insurance if they put down at least 20% of the purchase price. But if they cannot afford this, there are other options–with many loan types requiring as little as three percent in down payment. There are a variety of grants and down payment programs for single-family residences. Grants, loans, and more can help you purchase your dream home, co-op, or other dream property.
Most of the time, there are restrictions on the home's purchase price or loan amount so that you can qualify for the house down payment assistance. These vary by program, so be sure to ask when exploring your options. There are many forms of down payment assistance programs that exist as loans, grants, and hybrids. Here are some of them you can explore further.
We know that down payment grants are an ideal solution for your first home, and the longer you wait to purchase your home, the more valuable they become. Our skilled advisors can help you find the right down payment grant perfect for you and then process your paperwork. Deferred loans: Loans with deferred payments and low interest. Typically, they're deferred for around 30 years. You don't need to pay anything on the loan until you've paid off your mortgage or sold, moved out of, transferred, or refinanced the home loan. These tend to have more significant amounts, such as up to 5% of the purchase price or $100,000.10.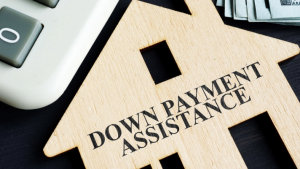 0% loans: These loans carry no interest but still need to be repaid within a certain timeframe, like 120 monthly payments. This means every payment you make toward your 0% loan reduces the principal. Some 0% down payment  assistance loans are forgiven over time, as long as the homeowner remains in the home. Depending on the terms, the borrowed amount reduces by a certain percentage after a set number of years.
Your down payment is determined by how much you borrow and what your loan's interest rate looks like. When you sell your house, the lender will calculate how much you owe, even if a portion of equity was accrued as the house rises in value (a significant amount of equity in most locations). Second mortgages are loans where you make a monthly payment, but your interest rates are generally low. Low- to zero-down loans enable individuals with hard-to-come-by resources to find cheap homes without the need for a down payment. Some low- to zero-down programs are specifically designed for military veterans, disaster victims, and rural homebuyers. Loans that require only a 2.25% down payment on loans over $50,000 or 1.25% on loans under $50,000 also exist.
Down payment assistance may help you get an affordable loan if you qualify. Carefully review all terms and conditions set out by the program before joining, to help ensure that you're getting the best deal for your needs. Some programs may have application fees or forbid certain types of mortgage products (such as "no income check" mortgages), while others exclude interest rates or fees above a certain amount, require specific underwriting ratios, or apply to only certain types of loans. 
That's it for this blog CORE Member, remember to subscribe to our channel and if you feel like we've delivered value please share this blog with ONE person. That's right just one person as a token of your appreciation for the hard work we put into making content that educates and helps you on your mission of building your fortune. Remember you can read blog after blog, but it isn't until you take action that you'll start to see results. See you soon!
[mashshare]
---