How do Real Estate Agents Get Clients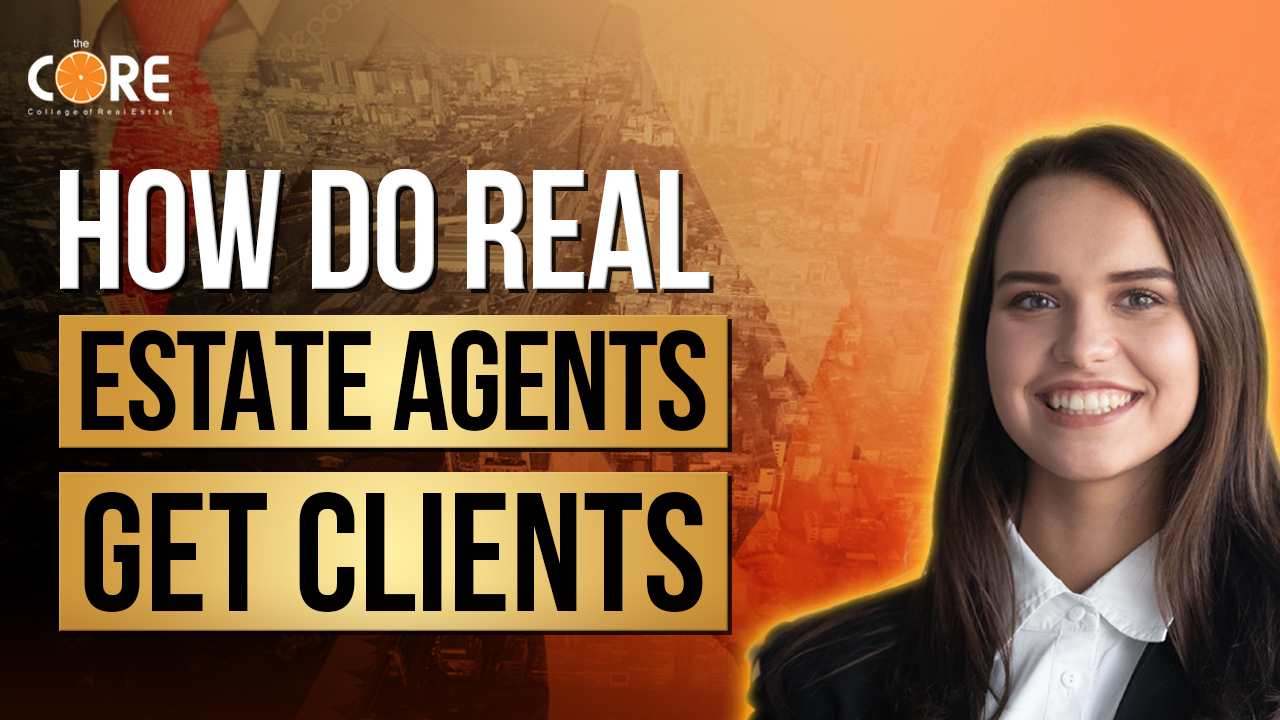 [mashshare]
Becoming a real estate agent can be the beginning of a very rewarding career. However, getting clients can be tough at first. If you're new to the industry, you may find that it's easy to become discouraged and give up. But if you keep at it, building your client roster will become easier and easier! So if you want to know more about this, this blog is for you.
For today's blog, exclusive for our Core members, we will be talking about how real estate agents get clients.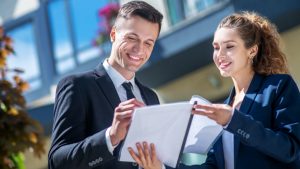 Real estate is a competitive business. There are plenty of opportunities to earn your money, but when you're just getting started as a real estate agent, it can feel like it's tough to make that first sale. Some agents get discouraged quickly and give up before they ever establish themselves, but that doesn't have to be the case. Getting started will take some effort. New real estate agents will need to work hard and market themselves to build their client base. So how do you start? The first step is making sure you're ready for the job. Are you ready for the long hours and stressful situations that come with being an agent? Is your office set up properly so customers can find it easily? Do you have an internet connection in your office? Those are just a few questions worth asking yourself before starting out on your career as an agent. If you're ready for all of this, then let's get started!
We believe that a strong social media presence is essential to a successful business. We want to help you make your brand as recognizable as possible, so we've put together some tips on how to start building your social media presence today. The first thing you need to do is create a consistent brand voice. By using the same language across all of your social platforms, it will be easier for potential customers to find you when they're ready to buy or sell a home. Next, don't limit what you post to listings that are only of interest to those active in the market for a new home.
Share blog posts on home renovation, home décor, mortgages, and anything else that brings people to your page even when they aren't in the market for a home. When you have content available to potential clients, your name will be in their minds when they are ready to use an agent to buy or sell. Having a website is another powerful tool—and one that should be used—but it should also include your credentials so potential buyers can find out more about who you are and what services you provide. Make sure you put the work into your website and use keywords that will bring potential buyers back again!
Selling your home without a realtor can be tough. It takes longer, it's more work, and you may even miss out on making some money. But there are ways to sell your home faster—and avoid paying commissions to the real estate agent who sold it for you. The first thing you need to do is set up an online listing for your property. You can do this through sites like Zillow and Trulia, but it's also okay to use services like RealtorListingPro or Zillow Neighborhoods.
Once you've got an online listing, start driving through the neighborhoods of your target homes. Make a note of which homes are on the market for less time than others—this can help you figure out which neighborhoods offer the best chance of getting a sale quickly! Next, contact owner representatives for each house that's been on the market for less time than yours and offer them your services as an agent or broker. If someone accepts your offer, they'll likely want some details about how much experience you have selling homes at this price range (or in this neighborhood).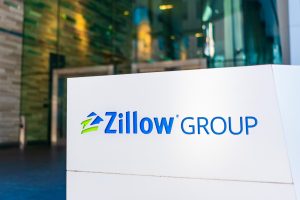 Your new profession isn't going to take off if you don't let the people in your life know about it. Make sure you're reaching out to people who are in the real estate business, and aren't just friends or family members. Just because you want to be an agent doesn't mean that everyone does. Your neighbors may not be interested in real estate, but they may know someone who is! If someone says they're not interested, don't take it personally—it's not personal! Just move on to the next person on your list. If this is something you have a passion for, then there's no time like the present to begin making connections with potential clients and clients themselves. Start by asking around at work (or finding out where others go when they need help buying or selling a house). Reach out to neighbors and co-workers who seem like they might be interested in real estate and let them know that you're available for any questions they might have!
When you first start out as a real estate agent, you'll probably spend most of your time on leads. And when we say "leads," we mean walk-ins. Walk-ins are great when they're coming in with clients, but they can also be an endless source of frustration if they're not—and they're not because they don't know the name of the real estate agent who works there. That's where a brokerage comes in: You don't have to go through the trouble of calling around for appointments for yourself and then trying to schedule them for your clients.
Instead, you get to just sit back and wait for clients who need help finding a place to live or selling their homes! There are many different types of real estate brokerages out there—some offer only one type of service (like selling houses), and others offer multiple services (like buying houses). If you want to work with an agency that offers all kinds of services, talk to your potential employer about which ones they provide and how often they provide them.
As a real estate agent, you're always on the lookout for new clients. Your CRM system can help you stay organized and maintain relationships with an extended network of clients and prospects. CRM systems have been around for years, and they're still incredibly useful today. You can use a CRM system to store contact information for your clients, including names, email addresses, phone numbers, and social media profiles. You can also create a system that allows you to send promotional or informational materials to those within your system.
Your CRM system can help you stay organized and maintain relationships with an extended network of clients and prospects. CRM systems are great for managing your client relationships and keeping track of your activities. But did you know that they can also help you grow your network? To develop your list of contacts in your CRM system, consider establishing a goal for how many contacts you want to add per day. Some real estate agents may try to add five or more contacts to their CRM system each day. Setting a goal may help you structure your efforts to make new contacts and grow your network. However, ensure that you ask your contacts for permission before adding them to your CRM system.
The best way to stay relevant to your contacts is by sending them the right information at the right time, so it's important to create a strategy for distributing promotional and marketing materials that keeps you organized, efficient, and effective. If you're not sure where to start, try setting up a schedule for sending marketing and informational materials to your contacts. This will help you maintain a consistent approach and ensure that you're reaching out to people when they're most likely to respond.
You can also use templates when creating promotional materials, which saves time and helps keep your content consistent. You can also consider using a communication style guide so that all materials are consistent in tone and style, which makes it easier for your team members to understand what you want from them when they receive one of these emails! If you've ever tried to market a product or service and found it difficult to reach your target audience, you know how important it is to tailor your message.
With the right strategy, you can use the right channels to reach your customers in the places they are most likely to be attentive to. For example, if you're selling cars, you may have different groups of contacts that represent different markets—so customizing your marketing strategy for each group may help you promote content that engages and entices different people. And if you're trying to build a following on social media? Then consider which group of followers would benefit most from what kind of content. For example: if you're selling clothes, then tailor your outreach to suit this particular audience—they might want cute designs and fun colors that reflect their personalities. If you want to keep your brand top-of-mind with customers who are looking for why they should buy from you instead of their competition, then it's important that you consider how each type of customer might respond differently depending on the marketing channel they use.
As you develop a robust network of contacts, automating your outreach can help you maintain your marketing strategy. Automation refers to the establishment of automatic processes that occur on a set schedule. For example, if you have a social media page for your practice, you can establish a schedule so your posts automatically upload to your page at a specific time each week.
This allows you to compile pieces of content that post to your page regularly without you having to update the page manually. You can also use automation to help with important tasks like sending out newsletters or making follow-up calls following an initial call with a prospect. When setting up automated processes for these activities—for example, creating an email template and scheduling it to go out at certain intervals—you give yourself the freedom to focus on other aspects of your business instead of worrying about when those emails are going out or how often you should be following up with someone.
Automating your email to send messages to your prospects at a set time is an easy way to ensure the consistent distribution of your promotional materials. You can also automate your email to send messages to your prospects at a set time. Automating your processes may save you time and ensure the consistent distribution of your promotional materials.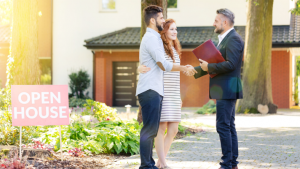 Another way to meet potential clients is to host real estate-related events. For example, you might organize an informational webinar, workshop, or presentation for buyers, renters, or sellers. You can provide important information regarding how to buy or sell a property while establishing contacts with those who attend. Another option is to host parties or events for friends, neighbors, and acquaintances. Events hosted simply to socialize can be a great opportunity to meet individuals who may become potential clients.
You may also consider hosting networking events where you provide refreshments and cocktails for your audience. In addition to making your home feel like a community hub, these events help create awareness about your business as well as build relationships with potential clients. Finally, you should consider creating a blog where you share information about yourself and your business with others online—and make it easy for them to leave comments! This will help strengthen your brand while providing more opportunities for you and other consumers alike to connect over shared interests and commonalities in lifestyle choices (e.g., travel).
Specializing in a niche branch of real estate can help you differentiate yourself from other agents. By promoting a niche, you may attract clients who want to work with a specialist within a certain property market. Rather than marketing yourself as a general real estate agent, highlighting specialty knowledge may encourage potential clients to seek your expertise. The key to successfully marketing yourself as an expert in your field is to focus on the benefits you offer clients.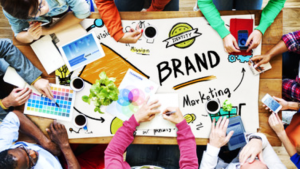 For instance, if you specialize in helping people buy homes in San Francisco's Mission District, then you should highlight how much time and effort it takes to get the right property for their needs. You should also consider whether or not there are other specialists who provide similar services within your area. If there are, then look into working with them—you'll both be able to gain more clientele and share resources between yourselves! If you're trying to build a website that focuses on properties within a certain neighborhood, it's important to make sure that the content is appropriately localized.
For example, if you're marketing real estate in Old Town Alexandria, Virginia, you might focus your online content marketing on properties within Old Town Alexandria. Having a webpage that includes information about the history of Old Town Alexandria and its properties may help emphasize your knowledge of that area and prompt clients to contact you when looking to buy or sell there.
Open houses are a great way to meet potential buyers and sellers. They often attract visitors who are interested in the property, and they can be a great opportunity to demonstrate your knowledge of the area and its assets. If you're an agent, you may find that you make more sales by attending open houses than by establishing other kinds of contacts. You should try to attend at least one open house per week to maintain your presence in the community. If you have an office in the area, make sure that you're available during open houses as well. If possible, take some time out of your schedule to show people around the property or answer questions about it.
Thank-you notes are a great way to show appreciation for those who refer potential clients to your practice. They can also help you maintain and grow relationships with your contacts while making sure they feel valued and appreciated. Sending a simple, personal note is an easy way to show gratitude, and it can help differentiate you from other agents.
It's not easy being a real estate agent. It takes time, dedication, and a whole lot of hard work to get into the business. And then there are all those people who want to take your spot—so you have to be ready for them too! But if you're willing to put in the work, becoming a real estate agent can be very rewarding. The best part is that every real estate broker starts somewhere—you just have to decide if this is where you want to start!
That's it for this blogCORE Member. What do you think of the tips we've shared? Let us know in the comments below. And don't forget to subscribe to our channel, click the notification bell, and like this blog. If you think that we have delivered value please share this blog with one person. Just one share is enough for us, for you to show your appreciation for the commitment and hard work we all put together in creating this blog that teaches and helps you on your mission of building your own fortune. And you don't know that one share could go a long way. And keep in mind that no matter how many times you're going to read this blog, you won't see any results unless you take action. Goodbye and see you at the next one!
[mashshare]
---