Generate More Leads in Real Estate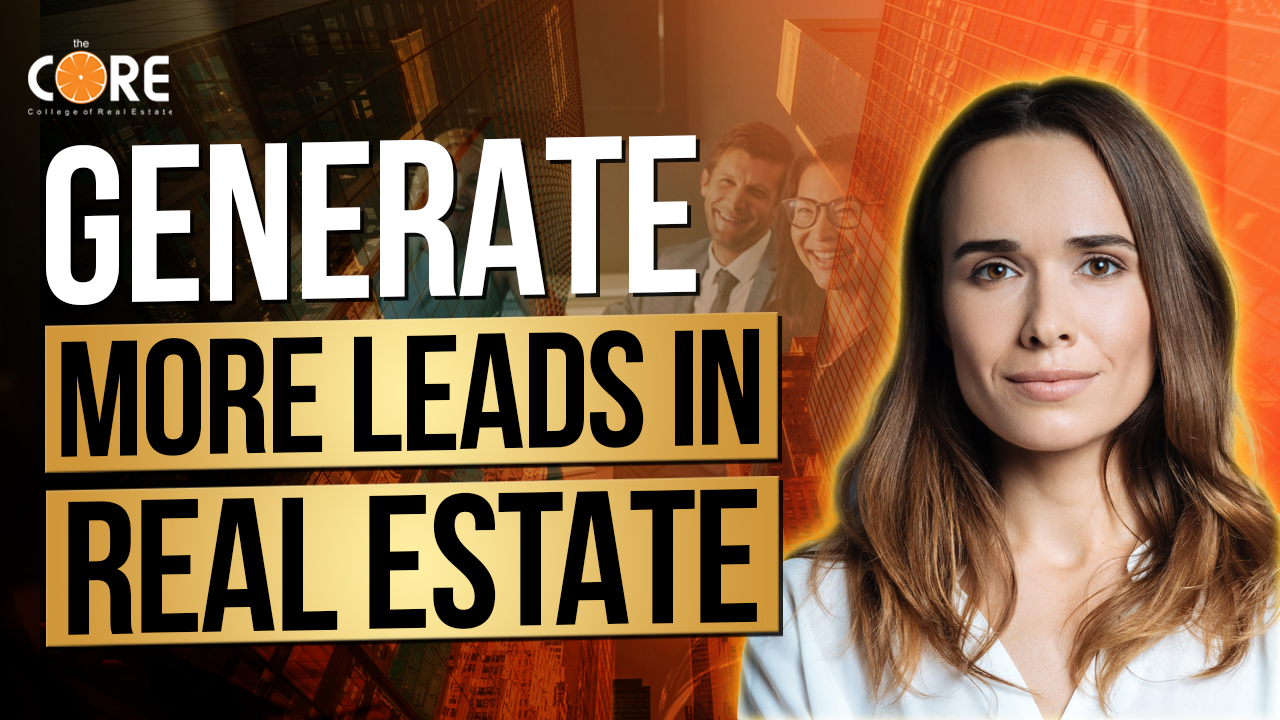 [mashshare]
Hello, people. Welcome to the CORE College of Real Estate Youtube channel and hit the notification bell. A successful real estate business depends on obtaining leads, which can be generated organically through family, friends, and networking or in paid modes such as advertising or marketing. You should try to generate new leads using a variety of methods simultaneously to capture more prospective clients.
Become a real estate agent to land your first client, but how do you win your first client when you have no experience? How do you generate leads when you have no success stories? What I am happy to report is that every other real estate agent has started in much the same place as you. By reading this blog, a guide will be provided telling you how your agency can get leads quickly. If you want more of this content, CORE members, subscribe to the CORE College of Real Estate Youtube channel and hit the notification bell.
Here are lead generation techniques that you can use in your real estate business if you want to increase growth: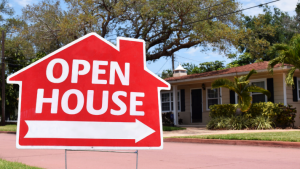 Host an Open House
When a property is open to the public, potential buyers can tour without an appointment. You need to also have a sign-in sheet and pen by the door as well as your other advertisement materials to be effective. The agent needs to actively capture leads at an open house, meaning there needs to be more than just a sign-in sheet and pen for success. Greet people that enter your open house, invite them in and prepare for their questions about the home you're selling.
You should have several ways of gathering contact information to give to potential buyers, including printed business cards and a QR code generator. An open house is a face-to-face audition in front of potential new clients. Open houses are an opportunity to meet someone face-to-face and possibly be their exclusive realtor. One way to get more leads is to host open houses for other agents. If you are going to host one, it is important you make sure the open house has one goal in mind: sell homes. You need to confirm beforehand that the listing agent can single handle the lead arrivals.
Ask Your Sphere of Influence
Your SOI consists of people you know, including family members and friends, colleagues, teachers, hairdressers, and baristas. This network can be very helpful in finding leads for real estate transactions. Keeping in touch regularly with your leads by text, short emails, or messenger through Instagram helps them recognize you as their SOI and makes them remember to call when it's time to sell their home. They may think you only do rentals, not sales, or that you cover one neighborhood when they offer coverage of the entire city. Reminding your family members of your activity in real estate also helps.
When asking for leads, don't be a pushy salesman, but don't be shy either. Let people know you are happy to answer their questions without obligation and make them feel comfortable coming to you. Focus on connecting with people first, and if it leads to business—great, but do not worry if nothing comes of the effort in the beginning. Keep seeking this ROI. Successful leads are truly one of the biggest compliments you can receive. So, don't worry if you haven't seen it yet–it will happen eventually.
Farm Your Neighborhood
"Farming real estate leads" means spending a lot of time and energy in order to increase your name recognition in one particular area or neighborhood. You may do this through mailers, community involvement, and being active online. One reason you might be called when someone needs a real estate agent is that your name is out there. Young, inexperienced agents may have a harder time taking on clients in a competitive market. Don't let that stop you. Many people will go with up-and-comers instead of more established agents.
With a little marketing and the generosity of your agent, try sending postcards introducing yourself with sales and market data–your agent is likely to give you a certain number of cards for free. You can also purchase magnetic mailers that create an incentive for people to hang your contact information in their houses. Recognition from being productive on a farm helps facilitate real estate lead generation by both buyers and sellers. Both Offrs.com and SmartZip offer predictive analytics software that can help you find the next market to focus on. These tools can give you context about potential markets and help you target areas with higher chances of conversions. SmartZip offers more back-end analysis than Offrs.com but is twice as expensive.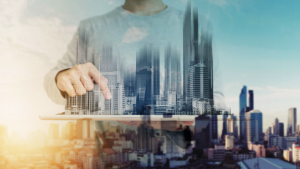 Embrace Networking
Networking with professionals in the real estate industry, as well as those who don't take part in this market, can be of great use when it comes to uncovering new connections and potential leads. Search engine optimization (SEO) can also lead to a lot of organic traffic, providing more opportunities for your business. When attending events and community gatherings, volunteer to be on a committee or attend fundraisers. Attend as many events as possible in order to develop relationships with people and find the content you are looking for.
Before attending an event, talk to the host and attendees about recent market trends. Use these conversations to develop your expertise while helping others with their real estate needs. Sometimes, when at an event or visiting someone's office, it can be difficult to start networking until you know how to follow up appropriately. A quick email with your contact information starts a conversation and builds rapport that will eventually lead to real estate leads.
Subscribe to a Real Estate Lead Generation Service
Facebook isn't the only free resource for generating leads. Real estate lead generation companies provide an efficient and time-saving way to acquire potential buyers and sellers, resulting in high-quality leads by email or text, with opportunities to receive leads coming one at a time or as batches. 
One of the best services to generate leads is Zillow's Premier Agent program. This is because agents have a chance to connect with home shoppers in their target ZIP codes by featuring them on many of the most popular home search sites, like Zillow and Trulia. But Zillow's lead management tools are fairly rudimentary, and it's not as good for targeting sellers. If your needs are more robust, consider working with companies such as:
Real Geeks is an incredibly powerful service that helps you capture leads through online directories, automatically responds to incoming leads with text messages, and includes social media advertising tools for additional lead capture. Zurple is like Real Geeks without the headache, with an easy-to-use website generator that pulls leads based on hyper-targeted searches, while also offering a robust CRM tool and chat tool. 
BoldLeads provides one-stop shopping for all your lead generation needs. With a user-friendly interface, this step-by-step manual, and integrations with the leading CRMs, you can quickly establish meaningful relationships with clients. 
Additionally, these automated follow-up phone calls ensure that every lead is properly processed and left feeling satisfied in addition to feeling apathetic towards other vendors trying to collect leads from them. Unlike Zillow, Market Leader offers exclusive leads to agent agents. These leads are delivered regardless of a guarantee that you will not have to compete with other agents for a given number of them.
Attract Leads With Search Engine Optimization
At any given time, there are people looking for real estate-related questions who are unaware of a search engine optimization strategy. With a search engine optimization strategy, you can put your website in search results, answer common questions that show your expertise and trustworthiness, and capture new leads by growing your conversion rate. While SEO is not a lead generation tip specifically for Realtors, it can continually bring you new targeted leads without any ongoing work. It is an extremely effective strategy when used by Realtors due to its consistency.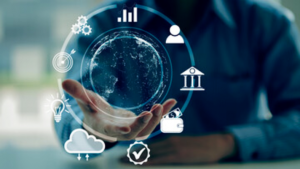 Build a Social Media Presence
Building an audience on social media can be difficult, but it also has a high return on investment. A strategic social marketing plan will help you outbuild your competitors and create an expert profile as soon as someone clicks on your name. Social media is one of the best ways to generate real estate leads, as it builds trust and expertise. You'll need to decide which social media platforms you want real estate leads on for your business. Dedicating time and resources to building a social media following is a good investment in your future that can also provide substantial revenue from the beginning. You should also consider advertising to get ahead in your business.
Understand Where the Best Leads Come From
Before we talk about tactics, you need to know about leads. The best kind is not those you buy via paid advertising. They come from the people you build relationships with. These leads can generate 89% of all real estate transactions.
Meet New People
Get out of the computer and socialize with people in your daily life. Instead of hiding behind a screen because you are too shy and introverted, take this into action by meeting new people. An approach that builds relationships and ultimately provides opportunities for referral or work. You can focus on building trust first rather than trying to appear like you know everything about real estate, especially if you are new to the market.
Add Contacts to Your CRM
In the real estate business, your "tool" is a customer relationship management system (CRM). In addition to storing information about your contacts, a CRM takes intangible concepts like "relationships" and "trust" and puts them into a quantifiable format. You can see how many contacts you have, when you last contacted them, whether they've ever given a referral, how close they are to wanting to move, etc. 
For every person you know and every new person you meet, add their information to your CRM system. You need to get their permission, but it can help you stay in touch with them over time. In a Forbes article, an expert suggests you "tell them you want to send them some information about what you're doing, and that you hope to help them one day with a move. The worst that can happen is they say no, and the best is that they give you the information that one day leads to a sale."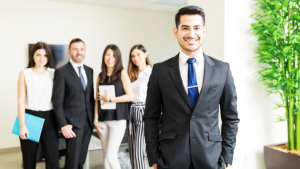 Create a Strategy for Strengthening Your Relationships and Staying Top of Mind
Now that you have a contact list, the next step is figuring out how to strengthen the relationships and stay top of mind. Along with phone calls and meetings, you can nurture your contacts through relevant blog posts. Share content that's valuable to your contacts and demonstrates your expertise. Share content through email, social media, blog posts, text messages, postcards, and more. 
Determine your specific audience and use the app's categorization to know which medium is best for your message. How can you make sure that all of your relationships are appreciated and that you stay top-of-mind?
Put Everything Into Workflows (Build Your Process)
You need to set up your lead generation strategy into workflows with the "same steps done again and again." A process is a series of activities completed repeatedly. To make sure your strategy becomes a process, use workflows. Workflows automate your real estate CRM so nothing slips through the cracks while you focus on more important tasks. One function of Realvolve's workflow is assigning and setting reminders to ensure attention is paid to every process.
With workflows, you can create email templates to use in an automated drip campaign. You can set reminders for when to post to Facebook and when to make phone calls to check in with your contacts ("Hey, just calling to let you know I'm a real estate agent now!"), and so on. You can even set up a workflow to automatically delegate a task to your assistant. Workflows allow you to stay on track, and your process is crucial for getting your fledgling real estate business off the ground.
Say "Thank You"
When new referrals start coming in, the FIRST thing you need to do is send a handwritten thank you note to the person who made the referral. A quick personal card demonstrates your appreciation and is an effective tool for getting people invested in your business. Not only is a Starbucks gift card rewarding, but it also comes pre-filled with the amount you request. Reward the behavior you want more of with a Starbucks gift card.
Use Facebook Lead Generation Ads + Captivating Creatives
Facebook lead generation ads are similar to regular Facebook ads, but instead of having the person click on a link or leave Facebook, the ad has an easy-to-fill form. This function will reduce frustration, making the conversion process smoother. When you are using images or video, the copy should have persuasive power – like this example from the Corcoran Group, which has a direct call-to-action. 
Realestatebees, a real estate company with a martech background, was able to increase their lead capture form conversion rate from 3% to 11% by adjusting their website. A longer form was replaced with a shorter one that contained less detail and allowed the focus to be on "why you should buy from us." When people click on any CTA in an ad for your real estate business, Facebook will take them to a form. 
This is an easy and efficient way to gain new leads from your advertising campaign's targeted audience. GetResponse offers lead generation software for real estate agents that will help you attract and convert your prospects into sales. Sign up for your free account today and start growing your real estate business with paid ads, landing pages, marketing automation, live chats, and more!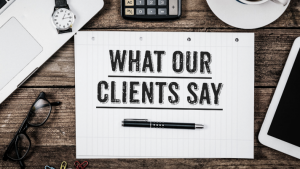 Create Video Testimonials for Social Proof
Testimonial videos can increase your online credibility by showcasing customers' use of a product, business, or service. These videos amplify your influence because they're seen as credible, and customers are 2 out of 3 times more likely to make a purchase after watching it! 
Yet, you need to be more strategic with how you use video testimonials. 
You can add these testimonials to your website homepage to give it personality and make people more interested in your brand. But, if you really want to get new leads, you need to be sharing your video testimonials on social media. Sometimes, it's more timely to ask customers after a recent job has been completed, since the clients will be happy and more willing to give you a testimonial.
That's it for this blog CORE Member, remember to subscribe to our channel and if you feel like we've delivered value please share this blog with ONE person. That's right just one person as a token of your appreciation for the hard work we put into making content that educates and helps you on your mission of building your own fortune. Remember you can read blog after blog, but it isn't until you actually take action that you'll start to see results. See you soon!
[mashshare]
---