Expectations Vs Reality in Real Estate
[mashshare]
When it comes to pricing a home, there are so many factors that go into making a decision. From the emotional value you put on the house to how much money you can really afford to spend on it, there are so many things that can influence your final decision.
That's why it's so important to have an agent who is not only knowledgeable about the market but also has experience in helping people find homes within their budget. They'll know what to look for when determining what price will help sell your property, and they'll be able to give you an honest assessment of whether or not your offer is competitive.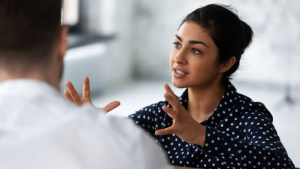 Keeping this in mind when you're deciding on the price for your home is important because it can help prevent any unrealistic expectations that could lead to disappointment later down the line when someone else offers more!  So if you want to know more about this, this video is for you.
For today's video, exclusive for our Core members, we will be talking about the differences between the expectations and realities in real estate.
Selling a home is an exciting time, but it can also be expensive. Most people think that when you sell your home, you will get the money you need to buy a new place. That's true—but it costs a lot of money to make it happen. When you sell your home, there are several fees associated with the sale: real estate commissions, closing costs, and more. These fees add up quickly. The average cost of selling a home in [city/area] is $150 per square foot (or $1,000 per square foot for condos). So if your house is 1,000 square feet and needs to be sold for $250,000, then you'll need to sell it for $2.5 million! That's why we recommend working with a realtor who understands how to help you sell your home so that you can get the most money possible out of the transaction.
To be a starry-eyed newcomer to the real estate game. Where you think you've found the perfect house, only to learn about some skeletons in its closet (sometimes literally). Where you put in an offer, convinced that this house is the one, only to have your offer rejected. Where you were sure your house would sell in two weeks and now you're past the two-month mark.
If you're in this situation, we know how it feels. We've been there ourselves! And we want to help!
When you're looking for a place to call home, it's important to remember that there are a lot of things that can go wrong. You might find something that looks amazing in the listing photos, but when you get there, it's not quite what you imagined. You might fall in love with the neighborhood, but then realize that you have no idea how to navigate through it. And even if everything goes according to plan and your first real estate experience is a positive one, there's always the chance that something will happen (like an earthquake) that will make buying or selling your home much more difficult than you'd anticipated. No one likes going into these situations unprepared, so we've compiled some essential real estate tips for those times when expectations don't line up with reality.
The first one is a misleading description. When you see this cabin in the woods, you might think it's beautiful and charming. But once you're there, you might be a little disturbed by how it looks like it's been through a few "Saw" movies.
It's up to homeowners to make their homes as enticing as possible. Whether they're trying to sell or just want to give prospective buyers a good first impression of their property, descriptions are made to captivate buyers so it's up to the buyers to see through the charades. A few examples:
"Quaint" — might be too small

"Old Victorian home with lots of history" — might need lots of repairs, require more upkeep

"Off the grid" or "secluded" — probably lacking access to anything from nearby restaurants and stores to decent internet service

"Lots of potential" — it's a fixer upper

"Close to the action" — might be near a busy road, noisy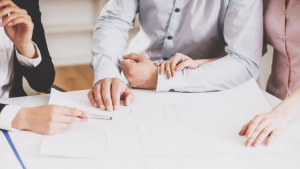 Another one is misleading photos. If you've ever eaten a microwave dinner, you know a thing or two about misleading photos. Photos won't show the pet hair that's embedded into the carpet or the leak in the ceiling that appears after a torrential thunderstorm. When you're shopping for a home, you have to look at it with a critical eye. While it's true that staging photos are often trying to highlight the good and push the bad to the back of the closet, there are also times where you, the buyer, have to look with a critical eye.
For example, photos of a private driveway in fall with the leaves changing are beautiful, but these photos don't show the nightmare of plowing in winter. So when you're looking at your dream home online or in person, remember: The staging company is there only to make your life easier by making the place look amazing—but it's not their job to protect you from all aspects of home ownership.
If something looks off on one side of an open door or window frame or if your space feels dark despite being sunny outside—well…you should probably think about whether this is going to be a deal breaker before committing. If you're thinking about buying a house, it's important to make sure that the photo you're looking at is real. Sometimes people will use Photoshop to add things to their photos, or they will simply take pictures of houses in their neighborhood and post them on social media. If you want to be sure that the house you're looking at is authentic, ask for more information about the seller and contact them directly.
Then we have the timeline. Buying a house is a huge step. It's something that takes months to plan and months more to execute. It's a huge jump to go from renting to being ready to buy. In that excitement, it's easy to forget that buying a house isn't like buying a car — the latter can happen in a matter of hours and the former can take months. The same is true with selling a house — it won't happen as quickly as putting your bike up for sale on Craigslist.
When you're a first-time homebuyer or a seller who's selling their first home, it can be hard to know what you're doing. Real estate is a complicated business with lots of moving parts, and if you're not careful about all of them, you could end up getting burned.
The best way to start is by working with a real estate agent. They'll help guide you through the process and make sure that all your ducks are in a row before moving forward. If you're selling a home, they'll also help create a marketing plan that will help get your house on the market and sold quickly.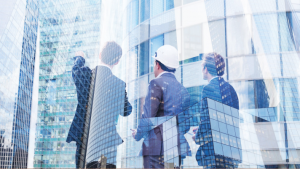 If you're buying, there are also some things to keep in mind:
1) Don't expect everything to go smoothly! Even if all your paperwork is in order and everything looks great on paper, there may be issues with the property itself or with the neighborhood—and these can affect whether or not your offer gets accepted.
2) Be patient! It's normal to feel impatient as an agent or buyer when something doesn't work out exactly as planned. However, these situations will almost always work themselves out over time—so don't give up hope too quickly!
Then we have the closing. FSBO sellers usually don't realize the amount of deadlines and contract obligations they'll need to deal with. You might think saving money from selling FSBO is worth it, but a lot of people don't realize how involved the closing process is.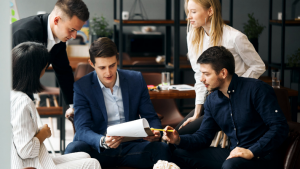 First, you have to list your home on a few online real estate sites so that it can be sold quickly. Then you need to hire an agent to help with the process. You may also need a lawyer to help with some of the paperwork involved in transferring ownership.
There are also a number of steps that go into preparing your house for sale, such as cleaning and decluttering rooms or sorting through items in storage containers until they can be donated or sold at auction.
It can take several months before you even see any money from selling your home! That's why it's important not just to save money by selling FSBO, but also make sure you do everything possible to sell it quickly so that you can get back out there and start living life again! The same goes for buyers. The last thing you want is to show up to a closing without a lawyer or real estate agent present. Houses are massive investments and not having someone to walk you through the paperwork and process could hurt you in the end.
The costs are another issue in real estate. First-time buyers often have the expectation that the listing price is what they're going to pay. There are a lot of unexpected closing fees that end up surprising buyers. Expect to pay anywhere between 2 and 5% of the listing price for closing — and plan on paying in full. In addition to closing fees, there are other expenses involved with buying a home—like real estate taxes, homeowners insurance, and home repairs. These can add up quickly if you don't budget for them. Make sure you know how much money your new home will cost when you're ready to put an offer in!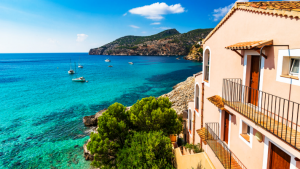 A "killer deal" house is often not what it seems. True, there are times when you can absolutely snag a deal, but it's extremely rare to come across a low-priced home that needs no additional work. So when you see an ad for a home that looks like it would be a great place to live—and the price seems too good to be true—it might just be. The reason is simple: Most homes are priced according to the area they're in and the amenities provided by the neighborhood. But if the house has been neglected for years and has major issues (like mold or asbestos), then it will seem like a steal at first glance. But once those issues are fixed and all of those repairs have been completed, the price will go back up closer to what the home should cost in its current condition. Here are a few things to do before jumping on that killer deal:
Walk through the house. Take pictures, ask questions, and even bring a tennis ball to lay on the ground — if it consistently rolls in one direction, this could indicate an uneven foundation. Some property investors are all about the deals and purchasing things site-unseen. This is extremely risky for first-time buyers or for people wanting to live in the home they purchase right away.

Get a home inspection. This is also something that property investors sometimes pass on but skipping an inspection is not a good real estate tip for beginners. Additionally, make sure you include contingencies regarding this inspection in your offer.

Do the math. Calculate all the estimated repair costs and weigh out if this house is still a "killer deal."
If you're still feeling a little overwhelmed, don't worry—real estate is a complex, highly nuanced industry and even the experts are still learning. It's normal to feel like you're learning everything as you go along.
That said, here are some tips to help you get through your first day:
– Use the internet! There are tons of resources out there for anyone who wants to learn more about real estate. The best thing to do is just try one thing at a time and see what works for you.
– Take breaks! You're going to have a lot on your plate, so make sure that you take time out for yourself every once in a while. If all this info has led to beads of sweat dripping down your face, don't worry (and don't feel bad). Just remember: This is only the beginning of your journey in real estate!
That's it for this video CORE Member. What do you think of the tips we've shared? Let us know in the comments below. And don't forget to subscribe to our channel, click the notification bell, and like this video. If you think that we have delivered value please share this video with one person. Just one share is enough for us, for you to show your appreciation for the commitment and hard work we all put together in creating this video that teaches and helps you on your mission of building your own fortune. And you don't know that one share could go a long way. And keep in mind that no matter how many times you're going to watch this video, you won't see any results unless you take action. Goodbye and see you at the next one!
[mashshare]
---