Difference Between a Broker, Realtor, and Real Estate Agent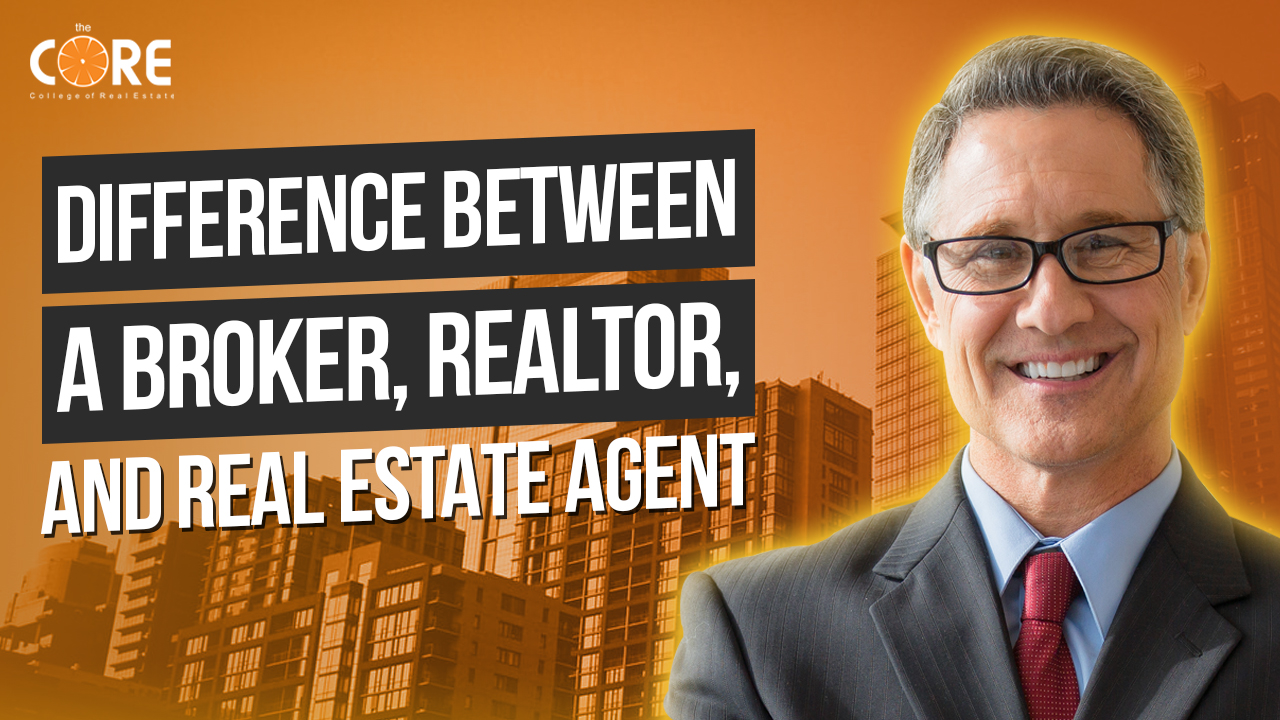 [mashshare]
Americans are snapping up homes. In May 2021, sales of existing homes in the U.S. increased by 44% and average home prices increased by 23% from May 2020 to May 2021, according to the National Association of Realtors. These increases are because of low interest rates, a limited inventory, and high demand as lifestyle changes lead many to change their living situation. The decreasing availability of affordable housing has been allowing some homeowners to expand their properties or relocate to areas with more opportunities. The availability of low interest rates is opening new opportunities for potential home buyers.
A real estate professional can make the home buying process easier and less stressful. Signing off on all aspects of your purchase, a real estate agent will work with your best interests in mind, seek out properties that suit your needs, help to negotiate an acceptable offer, and represent you during closing. So who are real estate agents, real estate brokers, and Realtors? What do they do, and do you need them to buy (or sell) a property? So if you want to know more about them, this blog is for you.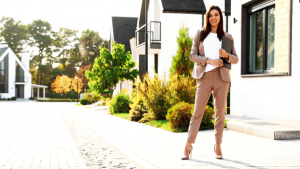 For today's blog, exclusive for our Core members, we will be talking about the differences between a broker, a realtor, and a real estate agent. Real estate agent, broker, and realtor are popular professions for people interested in a career in real estate. Many people and professionals use these words interchangeably, but they mean very different jobs. If you're interested in what each profession entails, understanding the distinctions will help you decide on your preferred job field. So what's the difference between a real estate agent, a broker, and a realtor?
A real estate agent does not need to go through as many schooling hours compared to a broker, but they must pass state licensing, which has fewer education hours. A real estate agent can represent buyers or sellers. People who want to be licensed in real estate have to work under a broker. To get the license required to sell real estate in a certain state, individuals need to take additional pre licensing training for multiple hours that could have significant differences. For example, in California, agents must take 135 hours of coursework to receive their license. However, in Virginia, they only need 60 hours.
Once that training is done, aspiring agents take a written licensing exam. The licensing exam is divided into two parts. The first deals with federal real estate laws and general rules for buying/selling property, and the second deals with state-specific laws in states across America. Those who have passed their exam have earned the title of a "real estate agent" and the right to join one of many brokerages where they can work in many areas such as home buying, selling, and renting.
When someone buys or sells something, agents can take a commission from the deal. Generally speaking, real estate agents are not compensated directly. When they close a transaction, their commission goes to the broker they work for. The broker determines this cut and it varies depending on what's agreed in an agreement with the agent. 
There are two types of real estate agents. One is a seller's agent. A seller's agent helps people sell their homes. They advise on how to prepare the home for selling, which might include staging it. They also promote the listing and work to bring interested buyers to the property. Seller's agents offer various helpful services for homeowners. These tasks include helping set listing prices, suggesting home updates that will increase the home's value (and the chance of a successful sale), and staging homes. Next, after a buyer makes an offer, they work with the buyer's agent to match their needs and push back on any offers.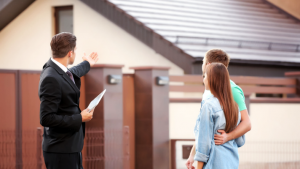 Once the price is agreed upon and accepted by the seller, they work together until the transaction closes. The other one is a buyer's agent. A buyer's agent is a person who helps with house-hunting. These agents find properties that match your needs and budget and even arrange for appraisals and inspections. A good buyer's agent will ask questions to understand the buyer's specific needs, then spends time finding listings that match those needs. If any of those listings interest the buyer, they can offer the seller an offer. If the offer is accepted, it is up to the buyer's agent and seller's agent to finalize the transaction for all parties to be satisfied.
In a nutshell, a buyer's agent assists a potential homeowner with their housing search. A buyer's agent will typically be able to gain access to properties by working with other agencies, as well as their own. A seller's agent markets a home for sale. These agents represent the homeowner and may stage the home, hold open houses, or feature it online. When a house is sold, the commission paid by the seller is usually split equally between the buyers and seller's agent with their cuts potentially being split with their respective agencies.
Whether you choose a broker or an agent, spend some time before you commit to working with any one person. This will make the process go much smoother. Good real estate professionals want to make sure everyone is on the same page and that you are making the right decision.
As mentioned, real estate agents are paid on commission, and they only make money when a deal is closed. The commission they receive is usually five to six percent of the sale price and is paid by the seller. The commissions are paid out to the brokers involved in the deal. The commission is split between the seller's broker and the buyer's broker if there is one. Brokers then pay their agents a cut of their own commission.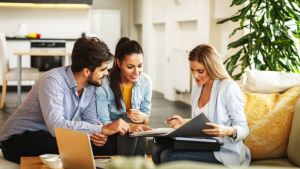 So you might be wondering which type of real estate agent is right for you. Important as they are, credentials are not the only thing to consider when choosing your real estate agent. You should find someone who is an expert in your area and the type of home that you want to buy or sell. Make sure that they also know how to ask the right questions, such as "What is your timeline?", "What's your financial picture?", and "Have you been prequalified for a mortgage yet?".
The ideal real estate agent possesses strong listening skills in order to understand what the client wants, honest interaction with lenders, and negotiating skills. When in doubt, do your research before hiring an agent to represent you. Ask for referrals, read online reviews, and don't be fooled by the first agent you find. You'll have more luck finding the perfect person to fit your needs by taking a little time interviewing agents.
The highest level of real estate licensure is to be a real estate broker. To achieve this, they must pass all the required courses and take and pass their state's exam for brokers. Similar to real estate agent exams, each state sets its own broker education and exam requirements. The extra coursework covers topics such as ethics, contracts, taxes, and insurance which are taught at a more in-depth level than what's taught in a real estate agent pre licensing course.
Prospective brokers learn about real estate legal issues and how the law applies to operating a brokerage, real estate investments, construction, and property management. Jennifer Baxter says that brokers have in-depth knowledge of the real estate business because of the time they spend building their careers. In order to qualify for a broker's exam and licensure, prospective real estate agents have to have three years of experience as licensed agents under their belt. Brokers are the only ones that can work without working for a company behind the scenes. They have all the power and control to do what they want and act independently. 
There are three types of brokers. The first one is an independent broker. This kind of broker is able to operate independently, representing the buyer or seller. There are no restrictions on who they can work with directly. Another one is called the managing broker. They work at a real estate agency or brokerage as supervisors. They have to meet certain additional criteria besides holding a broker's license. Managing brokers might represent buyers or sellers while managing their brokerage, they might also be called the principal broker, or they may choose to focus on management, and let their agents work with clients on the agency's or brokerage's behalf. And lastly, the associate brokers.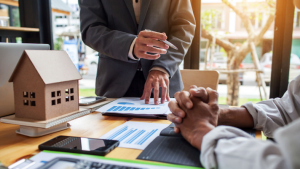 These professionals in the real estate industry may opt to work under another broker so that they have a back office for their administrative work or a pipeline for leads. They might have a broker's license but choose to work under someone else. The agent and associate broker are paid the same way, with some slight differences: The Real Estate Broker can do certain tasks that agents cannot such as appraise properties and conduct negotiations. And while they must maintain a higher level of licensure than an associate broker, they also receive around 1% of the commission that their client receives when they close a deal.
Like real estate agents, brokers are paid on commission after the house is sold, with the seller footing the bill. If a broker facilitated the deal themselves and got a sale result, they would keep all of their share of their fee. Otherwise, they would give some to the agent that worked on the deal.
In order to become a Realtor, a licensed agent with the ability to use that widely respected title, an agent needs to be a member of the National Association of Realtors. Realtors can be any of the following: a real estate agent, an associate broker, or a broker. The qualification of a Realtor is trademarked by the National Association of Realtors and is only offered to those who are members. There are around 2 million real estate license holders, of which nearly 1.4 million are Realtors. Deborah Baisden, who herself is one and works with the Towne Realty in Virginia Beach, VA, is also a NAR vice president for this region.
Agents and brokers who work in real estate need to be members of NAR. They are held to a higher code of ethics than those who are licensed, making it worth the commitment. "The Code of Ethics has been in place since the early 1900s. It is for protecting the consumer and ensuring a true picture and representation of their property," says Baisden. The code lays out an agent's fiduciary responsibility to their client, the proper handling of money in a real estate transaction, and the importance of accurately representing a property.
A Realtor is not a role but rather an indication that a real estate agent or broker has passed the tough credentials test to become a member of the National Association of Realtors. A Realtor must be either a real estate agent or broker and gets paid the same way as any other real estate agent or broker.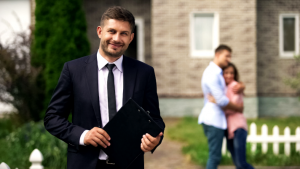 So is it better to use a real estate broker or a real estate agent? When you buy or sell a home, often the distinction in using an independent broker will not matter much. Independent brokers will have access to more properties listed by various agencies, and if they decide to accept a fee from the buyer or seller, they don't have to share an associated cut with any agency.
When buying or selling a house, do you really need an agent, broker, or both who is also a Realtor? A commission is split in half for two parties: the transaction closes when both sides are satisfied. Most property deals involve agents or brokers who are paid a commission at the end of the sale. The commission ranges from 5-6% of the sales price and is paid by the seller to their broker. You have the freedom to hire a provider that you choose, instead of one being assigned to you. They will also help you find the best service available. When people go through for sale by owner or another non-represented route, a difficult experience is likely.
You might not disclose relevant information and make concessions that are necessary. It's beneficial to have an experienced agent in your corner to help you through the process of buying a house since this can be one of the largest financial transactions you make. It's up to you to decide how you want your real estate contract done. Either way, make sure that you interview each professional that you're thinking of hiring and find someone who has the experience to really understand what you need and will meet those needs.
When the market for real estate increases, as it did in 2020 and 2021, the number of licensed real estate professionals also increases which is not surprising. And home buyers may be overwhelmed when it comes to deciding which agent to choose. Real estate agents hold many different titles with wide-ranging qualification levels. Investing in additional education and certifications gives clients the impression of higher professionalism, says Chambers.
Chambers is not only a licensed real estate agent. As an active member of NAR, she's also a Realtor. And she is a licensed broker, with six accreditations and a team of both buyer and seller specialists. However, that doesn't mean an agent without a Realtor or broker designation will do a lesser job. At the end of the day, you should work with someone who comes highly recommended, and has local expertise.
That's it for this blog CORE Member. What do you think of the tips we've shared? Have you distinguish the differences between an agent, a broker, and a realtor? Let us know in the comments below. And don't forget to subscribe to our channel, click the notification bell, and like this blog. If you think that we have delivered value please share this blog with one person. Just one share is enough for us, for you to show your appreciation for the commitment and hard work we all put together in creating this blog that teaches and helps you on your mission of building your own fortune. And you don't know that one share could go a long way. And keep in mind that no matter how many times you're going to read this blog, you won't see any results unless you take action. Goodbye and see you at the next one!
[mashshare]
---