Common Real Estate Abbreviations and Acronyms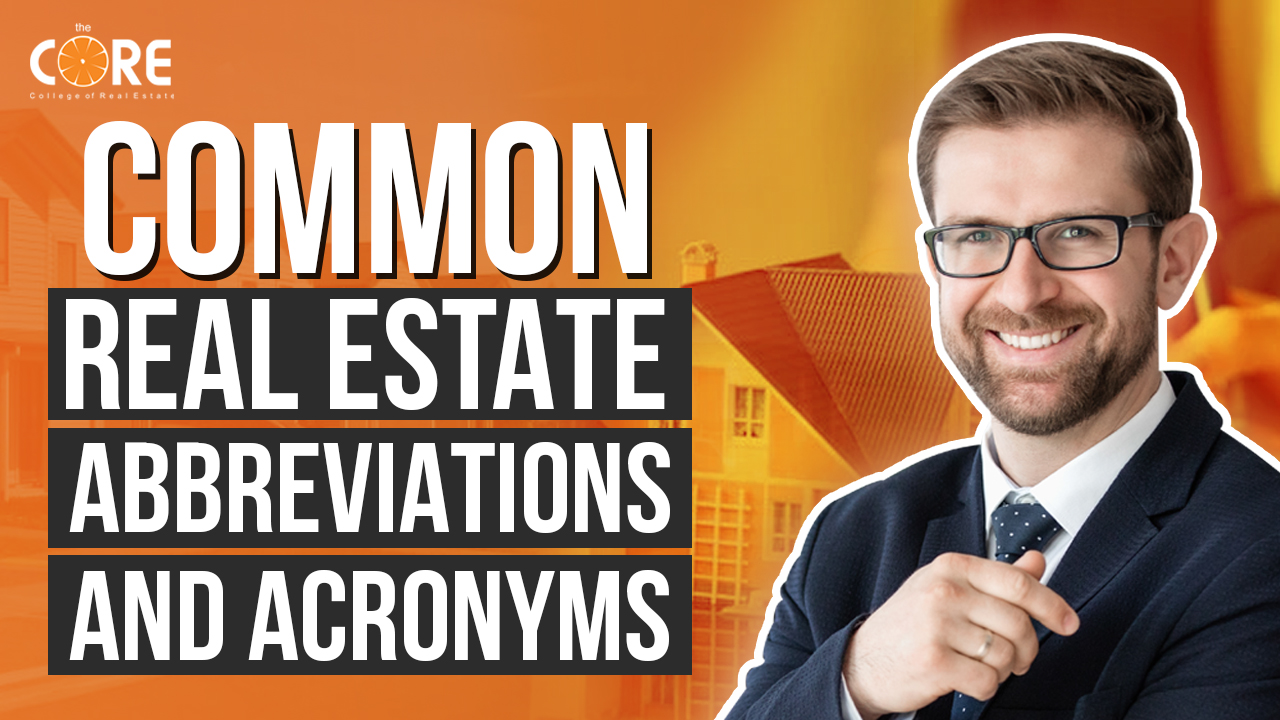 [mashshare]
There is a wide range of real estate acronyms and abbreviations used across the industry. Understanding these terms helps both buyers and sellers find what they are looking for. Whether you're a beginner or an expert, it's key for any investor to be familiar with the vocabulary and jargon used by the professionals in the industry.
Luckily for you, CORE Member, we have compiled all the common real estate abbreviations and acronyms you might be needing when you get into the real estate industry! Remember, that while the first step is completing any of these amazing courses, the second and possibly more important step is taking action even if it's imperfect action.
Let's get this video started!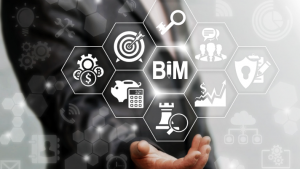 Prospective homebuyers may come across many abbreviations and acronyms while browsing through a real estate listing or on a realtors website. The following are definitions of commonly used real estate-related terms:
Let's split this video into two parts. For the first part, we'll talk about the general real estate acronyms and abbreviations. For the second part, will be about real estate listings acronyms and abbreviations. 
In this part, you will learn some of the most common abbreviations in real estate and real estate jargon. If you are buying an investment property, it is important to know these terms so you can prepare financially.
Real Estate LLC:

Limited Liability Company
Limited Liability Company refers to any kind of organized company that serves as a barrier between legal proceedings and a business owner. For example, when individuals invest in real estate, they may choose to form an LLC in order to shield their personal investments from any lawsuits.
Forming a real estate LLC allows tax benefits, liability decreases, and more freedom when investing. An LLC is similar to a company that would typically purchase property with individual investors owning the assets.
LLP:

Limited Liability Partnership
This is where partners hold more liability and get stuck with the debt while remaining equally responsible. In other words, this is another way to structure a real estate business.
ROI:

Return on Investment
An investment's (ROI) profitability is determined by the return on the initial purchase or renovation. The concept ROI stands for returning on investment, a property with a high return on investment means the owner saw a high profit after their initial purchase or renovation.
In short, The ROI is an indicator of profit, it measures the net return as a % of the original investment. The higher the ROI, the more profit you are making.
NOI:

Net Operating Income
Net Operating Income is a way to measure return on investment where revenue is less than operating costs.
Net Operating Income (NOI) is a formula that measures the profit a rental property generates after covering its expenses. The NOI formula is represented by the equation:
NOI = Gross Income – Operating Expenses
In other words, investors can understand how well their property will perform on various factors such as income and expenses and costs. Not only is this good for business, but it will help you assess whether your investment property can cover its mortgage payments in full.
CoC:

Cash on Cash Return
CoC return is a calculation of net annual return on investment in which the investor calculates what their yearly profit was from a property and how much they paid for the property each year.
Another important real estate abbreviation that is on our list of acronyms, which is a return measure between cash invested and net operating income. The annual return on investment encapsulates the formula for the relationship between these two concepts.
Cap Rate:

Capitalization

Rate
Cap rate is a measure of the profitability of a real estate investment. It's an indicator of how much profit the property is generating compared to its value, usually. The higher the cap rate figure, the higher the prospective profitability, meaning that the opposite is also true. Cap rate figures can also be used as a measure of risk for real estate investments – so in theory, you should avoid investing in ones with low cap rates.
Cap rate is calculated using the following formula:
To quickly find capital gains, as well as other real estate indicators and metrics, use Mashvisor. Our investment property calculator helps you to look for and analyze values for cap rate, CoC return, and expected rental income.
FSBO:

For S

ale by Owner
FSBO is an acronym for For sale by owner, or a designation for housing sold by the property owner instead of through a real estate agent or brokerage.
CRE:

Commercial Real Estate
Commercial real estate refers to real estate used for business purposes, such as office buildings and skyscrapers.
Commercial real estate is investing in properties such as warehouses, offices, hotels, malls, and medical centers. A property may be used for commercial purposes and will most likely feature multi-family units (5 units or more).
ARV:

After Repair Value
After repair value, or ARV, is the property's estimated market value after they undergo specific repairs and renovations. ARV is a term often used in house flipping.
This property's value is increased by the cost to repair the damages. This is a common ledger account used in real estate which tracks the total costs and values of all houses, condos, commercial properties.
FMV:

Fair Market Value
Fair market value is usually the price at which an asset would sell in the black market. It can also be used when human labor is unavailable or inconvenient, and for assets such as real estate and stocks that are measured on a similar scale to other assets.
 Basically, this is what both buyers and sellers agree upon.
CMA:

Comparative Market Analysis
Quantifying the market is incredibly important to help real estate investors and appraisers get a sense of an individual property's value. Comparative market analysis takes both the property in question as well as the market itself into account with an investment property. Indicators and comps are used to measure this, while also providing insight on what people are actually paying for in your neighborhood.
With a comparative market analysis, or CMA, you can estimate the value of your property with properties that have recently sold in the area. This tool helps you find out how much your property is worth in comparison to other properties that are like yours.
L/O:

Lease Option
A lease option is a type of agreement in which a tenant is given the opportunity to buy a property after a period of renting it. The landlord often asks that the tenant make an initial investment, typically between 1% and 10% of the property value, saying they will have to pay the typical rent as long as they use the property as their primary residence.
GRM:

Gross Rent Multiplier
Gross rent multiplier, or GRM, is a method many investors use to determine return on investment (ROI) by dividing the property's price against its annual gross income. This calculation lets you know how much time would need to pass before the property pays back.
IRR:

Internal Rate of Return
With IRR, you can calculate the monetary value of your business and make sure it's worth investing in. If investors want to place money into a project that will earn them a profit, this is a way to measure their performance.
HOA:

Homeowners Association
The most frequent associations in the United States are HOA associations. These associations are run democratically by people who elect an elected board of directors to make decisions on behalf of the members in their community. This board then makes additional decisions to serve the residents overall, using money collected from homeowners known as dues.
MLS:

Multiple Listing Service
A Multiple Listing Service (MLS) is a database of all homes in a particular area. A real estate agent uses an MLS, like XOME and Trulia, to locate and compare properties for their clients, establish contractual offers, share information amongst each other, and gather the necessary info for appraisals.
RTO:

Rent to Own
Although both are similar in that they offer tenants the chance to purchase a property during their lease, the RTO is different from the L/O in that tenants have more time to make payment arrangements in advance.
SFH:

Single-Family Home
SFH refers to a single-family home that is a property housing a family of one. The SFH typically stands on its own, whereas apartments, condos, or duplexes all include multiple families.
REIT:

Real Estate Investment Trust
Real estate investment company which finances, owns, manages, and operates income-generating investments. Individual investors can invest their money in a real estate investment trust (REIT) and often receive dividends based on the amount they invested.
Real estate investment trusts own or manage a portfolio of commercial and ownership investments that produce an income.
REO: Real Estate Owned
REO is property which belongs to the lender, typically if the property does not sell within three months then the property will become REO and it will be up for sale at auction. 
ABR: Accredited Buyer Representative
They are lead agents who often manage sales and maintain the status of their firm's award-winning service. ABRs have professional training and must be knowledgeable about products and practices in a market.
CCIM: Certified Commercial Investment Member
In the commercial real estate field, there are realtors who specialize in building and selling property to businesses. The National Association of Realtors offers a certification to recognize these Realtors as "certified commercial investment members."
CC&R: Covenants, Conditions, and Restrictions
CC&R stands for Covenants, Conditions, and Restrictions. These are the rules and regulations that exist in planned communities intended to maintain the quality of life for all homeowners in these developments.
CPM: Certified Property Manager
CPM is a special designation offered by the National Association of Realtors, which certifies that an individual has met certain qualifications to be a licensed property manager.
CRB: Certified Real Estate Broker
With the certification examination, brokers can demonstrate to employers that they are able to provide information in compliance with real estate law.
CRS: Certified Residential Specialist
A certified residential specialist is a designation that realtors are awarded after meeting specific requirements.
FHA:  Federal Housing Administration
The Federal Housing Administration, or FHA, is a department of the United States that provides interest rate and insurance protections on loans financed by mortgages.
GRI: Graduate Realtor Institute
GRI, an acronym for the National Association of Realtors, is a designation given to real estate agents who have fulfilled all the education requirements associated with being an agent, such as degrees and courses.
NAR: National Association of Realtors
The National Association of Realtors is an organization that offers certifications and special designations to increase the legitimacy and credibility of real estate agents.
NOO: Non-Owner Occupied
A real estate investor who acquires a property without living in it themselves is called a "NOO" investor or a "non-owner occupied housing."
LTV: Loan To Value
LTV stands for loan to value. It is an assessment that compares the ratio of mortgage size to an appraised value of a property. Many lenders use this ratio to determine the size when offering a mortgage.
POA: Power of Attorney
POA, which stands for "power of attorney" signifies when someone has delegated the decision making process to another person. A buyer or seller will extend POA to a third-party who then has decision making powers either for buying, selling, or anything in between.
PMI: Private Mortgage Insurance
Private mortgage insurance, manufactured by PMI, is a regular fee that lenders may require a borrower to pay. This means they will have a higher chance of not defaulting on their loan if they apply for PMI. PMI is usually required when the down payment is too small and/or the loan is substantial.
REBAC: Real Estate Buyer Agent Council
Real Estate Buyers Agent Council (REBAC) is a part of National Association of REALTORS® (NAR) and offers its members benefits such as staying abreast of management and marketing trends, legislative and legal issues, and practical advice from experienced real estate professionals.
And lastly, on number thirty-five , LOC: Line of Credit.
LINE OF CREDIT refers to an investment property line of credit, which is a short-term financing option that homebuyers can use to purchase or renovate properties.
LOC is like a bank account set up to help real estate investors who own non-residential properties. It charges investors based on the equity of their properties and provides funds for investment.
And that's it for part one where we have discussed the general terms or the basic terms we used in real estate. 
And yes! That's a lot of terms, abbreviations and acronyms but we are not done yet for we still have another part that needs to be discussed as well.
And speaking of the second part, let us now go to the second part of this video where we will be talking about the Real Estate listing abbreviations and acronyms. 
Investors use real estate abbreviations, such as that of an ROI (return on investment), and acronyms when listing properties for sale. These can help investors identify whether or not the property meets their criteria when searching for an investment property. There are numerous real estate acronyms and abbreviations out there, but these are among the most common:
APT:

Apartment
This basically means apartment. This is a suite of rooms that are typically within the same building where a number of these are present.
1C: 1 Car
The C refers to a car garage. 1C means that the property has one car garage.
3B/2B: 3 Bedrooms/2 Bathrooms
 A property with three bedrooms and two bathrooms. Similarly, a 4B/3B would have four bedrooms and three bathrooms.
BA:

Bath

BR:

Bedroom

MBA: Master Bedroom with Bath
This is not a degree in business administration, it stands for Master Bedroom with Bathroom.
LV:

Living Room

ELV:

Elevator.

Bsmt:

Basement

SEC SYS:

Security System

HW:

Hot Water 

Actv:

Active Listing 
This means that the property is still available for sale and not under any contract.
CLSD:

Closed, or Sold Listing. 
The property has been sold.
OO:

Owner Occupied 
Occupied property means that the owner of the property resides in it.
GAR: Garage
In real estate listings, GAR (or gar) stands for "garage" which means that the listed property has a designated part of the house for car storage. Some listings may also use the abbreviations "att" (for attached garage), "det" (for detached garage), or "1C" or "2C" (for one-car or two-car garage). These abbreviations provide vital information about the different locations and types of garages.
CAC: Central Air Conditioning
In real estate listings, CAC stands for "central air conditioning" which refers to a whole home air-cooling system.
BSMT: Basement
BSMT in real estate listings indicate a condition with below-ground space.
That's it for this video CORE Member, remember to subscribe to our channel and if you feel like we've delivered value please share this video with ONE person. That's right just one person as a token of your appreciation for the hard work we put into making content that educates and helps you on your mission of building your own fortune. Remember you can watch video after video, but it isn't until you actually take action that you'll start to see results. See you soon!
[mashshare]
---