Building Your Real Estate Website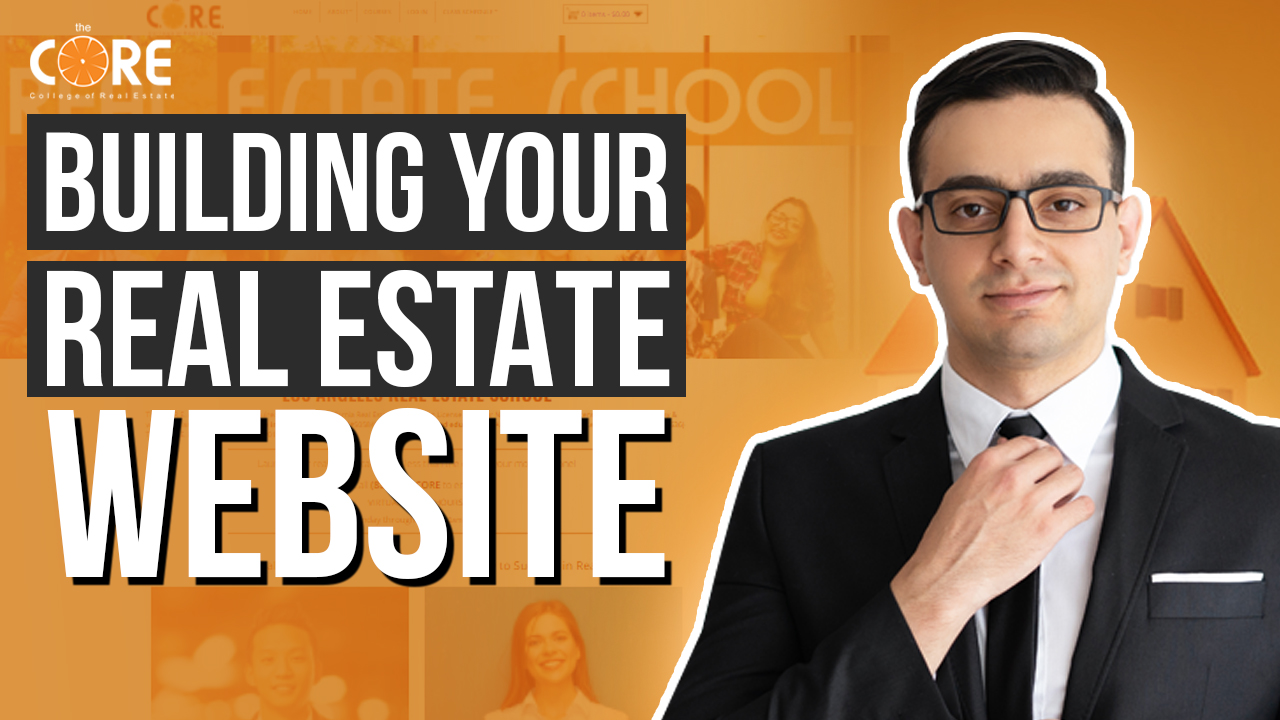 [mashshare]
Hello, people. Welcome to the CORE College of Real Estate Youtube channel. A strong online presence is an important tool for business professionals in a competitive industry. 
CORE Member, are you armed with the right strategies to help increase your online impact?
These are the essential elements:
Responsive Design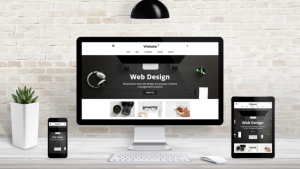 Mobile internet use has outpaced desktop internet device use.
Your website can be successful if it is optimized for smartphones and tablets with responsive design. With the current trend of people searching on-the-go, your website must use responsive design to accommodate any browser, platform, or device.
Mobile devices are smaller, use touch input, and can have slower internet connection speeds. You need to be sure that your website is optimized for these devices just as it is for PC's. Your user experience must remain the same regardless of whether someone is viewing your site on a laptop, tablet, or smartphone.
Additionally, not only does mobile-optimized web design benefit from searchability, it is also rewarded handsomely by Google. Google has in fact been using an algorithm that rewards responsive websites with higher search rankings.
Lead Capture
Since websites for realtors should be effective at attracting leads that can become new clients, not the number of clicks or views.
Never let your users leave without first being sent to a page that gets them involved. Give smart calls-to-action so they can share their information and stay connected.
Express your calls to action by:
Underscoring the benefits of subscribing to updates, such as regular and timely business listings.
Structuring graphics to focus the user's interest on obtaining a contact form.
Offering freebies (such as an e-book or a market report) or access to exclusive listings.
In addition to using your contact information on every page of your website, providing a link to your social media accounts will encourage easy and interactive conversations.
Featured Listings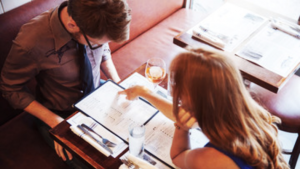 Searching for property takes a lot of time; especially when you want to find something new and unfamiliar.
Make property searches fun and engaging for your users by publishing your latest best deals and recommendations on dedicated pages on your website. Featured listings pages work very well for real estate professionals that specialize in particular types or categories of properties.
With personalized layouts and hot sheets, you can manage and highlight listings for sale or upcoming construction. Using your personalized settings, you're able to summarize listings' information for quick access.
Your users will find it favorable for making their lives easier.
Search Tools
Your site's visitors are mostly going there to look for offers on real estate – like buying or selling houses. When a search tool is included, it becomes an indispensable feature in your site, as that's why search tools always rank high.
Some real estate customers are more experienced and savvy than others, while there are also those that have no idea how to even get started. A variety of search tools on your website will allow you to appeal to this variety of users, boosting your chances of gaining leads and potential clients.
What websites for realtors need to enable their users with great search tools:
For first-time buyers or those unfamiliar with your website, quick search toolbars are an ideal addition that allows users to easily make a search. Place them on home screens and inner page margins so they can access the toolbar anywhere.
The advanced search tool is ideal for buyers or sellers who know what they are looking for.
This interactive map search page will allow homeowners to visually see what properties are nearby, or what areas should be of interest to buyers. Map searches on MetroTrends will be done via Google Maps' "layers" feature, not the standard map itself.
Quality Photos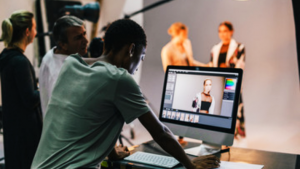 Real estate images help you sell real estate.
What makes a person feel their home is worth the money? Images. Real estate professionals can leverage images to fully engage clients and convey living scenarios that listings often don't fully capture.
With image strategy, you can improve the readability of text. Images also break the monotony of blocks of text on a webpage, adding to their visibility and awareness.
For a website or blog, stock photos and videos are the cheapest option to choose. However, investing in professional photography and videography can help make your site or blog more personal and trustworthy.
Simple Navigation
In web design, three is the optimal number of clicks for users to find what they need.
It is not a hard rule at all, 3 clicks to get your article ready is convenient.
Here are some ideas to assist you in streamlining your website navigation.
Fixed headers keep the most important sections of your website visible at all times.
Content labels are easier for readers than generic section titles, and they are better for SEO.
Add a footer at the bottom of each page with links that direct readers to other sections of the site. If a reader takes an action on one page, they won't be distracted by links on other pages.
Testimonials and Affiliations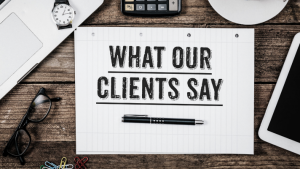 Word-of-mouth remains time-tested and one of the most effective ways to rebrand your business.
Build a module on your website that showcases some highly effective testimonials which highlight your unique abilities as a real estate agent. Engage them in video testimonials and get similar customers to provide written testimonies too.
List your affiliations, like those of local community leaders and recognizable companies, to quickly boost the credibility of your website. Partnering with these same companies will also catch their eye—they'll be glad you acknowledge them on your site.
Useful Resources
Instead of just having property listings on your website, become a one-stop-shop for clients by offering informational content. Be sure to cover all potential questions and concerns.
With the right content, you can make yourself the top resource for local information by creating content sections with rich and useful information. Check out these examples to get started:
Blog posts outlining the ins and outs of real estate transactions. With posts like these, it will be clear and concise for readers to get a quick overview of the process, as well as important information about how to purchase a home.
An app that helps homebuyers make sure they don't spend more than they should. A built-in mortgage calculator can help buyers keep their spending on track.
Home valuation. Give prospective buyers a reliable estimate of their current property's value so they can maximize their returns on a sale. The company offers an AI-generated report with data pertaining to property prices and trends in your area, plus the likelihood that the appraisal will be more accurate when it's prepared by a human.
Companies that are in the market may be interested in publishing reports to educate their audience and keep them coming back. Market reports can be a great way to reach your audience.
A blog is a wonderful, versatile addition to your website. Local tourism blogs can include detailed neighborhood descriptions and guides, helpful tips for prospective property buyers and other features which may appeal to visitors or residents of the area. Lifestyle guides and lists of notable attractions and events are two popular types of posts that can be included on a blog.
Benefits of Creating a Website for Real Estate Agents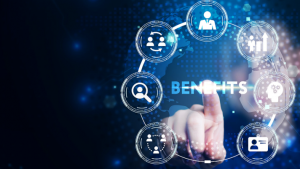 Let's show you how a powerful website is your ticket to success.
A survey by the National Association of Realtors reveals that 50% of home buyers purchased their homes online.
With features like property listings, your site can provide more value- beyond just a listing of properties.
You can share your brand with friends and clients through websites, paper brochures, and online profiles.
The Internet can stay open 24/7 and services can be available for your clients regardless of their location.
The digital marketing opportunities you will have with a blog system include email marketing and social networks. You can try one or all of them to experiment with your content.
New technologies are making buying a home easier. Buyers can browse in detail without leaving their homes, benefiting from beautiful photography and strong feeling.
It's important to do research before starting any project.
There are different examples of real estate websites all over the world. Enjoy the design style, features, and type-ahead suggestions.
Berdan Real Estate
Berdan Real Estate is a team of young real estate professionals for people looking to buy and sell property in the Chicagoland area.
Berdan Real Estate's multimedia campaign is driven by YouTube, Instagram, and Snapchat.
SW Property & Agents
The website built for the service of commercial property development was recognized by Awwwards for its look and feel. SW Property & Agents is a group of commercial property experts providing consultancy services to everyone involved in the development process.
Property Vision
Business owners, private investors, and family trusts looking to purchase real estate in the UK can hone their operational skills with the help of Property Vision.
Three Sixty
Three Sixty Property Group is a specialized real estate firm that delivers personalized solutions through their team of sales and marketing experts.
Core Features to Build a Website for Real Estate Agents
To keep up with the speed of the web, there are principles to learn from. Customer-centric design, responsiveness, and mobile-friendliness should be followed to avoid looking out of place.
Property Listings
Use dynamic website templates to create user-centric interfaces.
Clients can quickly check listing validation offers, on your website without having to leave the homepage. The examples below show how you embed listings on your homepage by using the correct code.
To demonstrate that you have the expertise, it's important to include information about closed deals.
You can also set up a section of your website with featured offers.
With some features, you are able to save properties you like and hide homes you don't. Another great idea is for these features so users can be more specific about what they want.
Visuals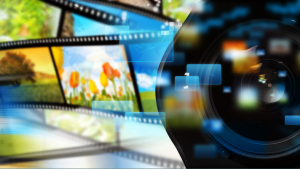 Eye-catching photography turns prospect into customer.
Have you ever found your dream home? Remember the feeling of excitement when you discovered the perfect home for yourself?
One key lesson about always having original content for your blog posts is being ready to take advantage of your first impression. You might not get a second chance when it comes to getting people to see what you have to say.
That's why it's important that your real estate platform has professional high-res images of properties for sale and lease.
For an even more in-depth experience, use video on the home page of your blog and you get the best of both worlds.
Registration
Not all website owners recognize the value of registration, despite how this feature can improve prospects' buying decisions.
An area to showcase your mindset, personality and brand value is always appealing. This demonstrates that you care about your readers and want to provide them with a quality experience.
Implementing features that would make your website easier to use and more effective would be great. For example, instant support given to the user when they have a specific question, like a mortgage calculator.
The Internet is full of long signup forms and complicated steps that users would rather not go through. 
To make their job easier, they can be allowed to sign up using their social media accounts, and then asked for additional information later on.
CTAs and Lead Capture Forms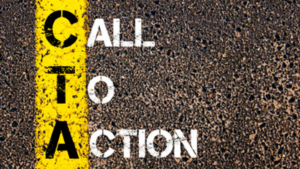 One of the tricks in our list of "How to build a website for agents" is catching call-to-action buttons after inspiring relatable language.
It's important to keep the Home page, and any internal pages to two call-to-actions each, so users are able to find what they need easily.
You should not be looking desperately for the hyperlinks on this page.
To have a website that will be relevant for the longest time and improve user experience, try to use natural design weaves. Use transparent buttons on your web design to ensure user satisfaction.
As for lead forms, make them as short as possible. In addition, add a few lines of text encouraging the visitor to fill in their lead form.
Contact Us and Follow Us Sections
Regardless of whether you choose to have a separate Contact Us page or have immediate support via live chat, it should be easy for your potential customers to contact you.
When you do use Contact Us, make sure it's located clearly in the nav bar, or that there is a sticky pop-up with a live chat. You can also include an office location and address located on the map to add that personal touch.
Another way to optimize your website is to add a form in the footer. Remember that not all visitors scroll down to the end of the page, so be sure you say something there too.
Live Search
When searching for the right real estate, you can't do without a live search—especially if you have hundreds of results to choose from. We hope you find what you need without any problems, and that you return soon!
Different variables are usually inputted in order to complete a task, this includes price range, property type, keywords and the number of bedrooms and bathrooms.
For example, on Serena Boardman's website, you can enter a search address, neighbourhood, zip or web ID to find a home.
Blog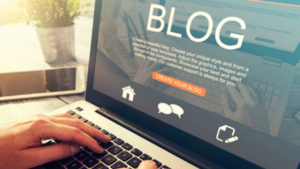 Businesses with a real estate website are encouraged to integrate blog posts, since they're vital to creating strong content and differentiation.
Are all real estate sites required to have a blog? The answer is – no.
Do not create your own blog page unless you think it will provide value for others.
If you are thinking of a blog section, your audience will only wait when you share content.
Content marketing is useful for expanding your prospects, as well as attracting attention.
Bear in mind that blog posts get more shares, likes and clicks when they have a comments section included.
Fat Footer
A browsing footer is a way to make space for key functional information and provide users with the info they need when navigating. The Home page should be as easy as removing your shoes before entering a house party.
By using responsive footer design, you can quickly assess how the page is performing and how it should be changed. Your visitors will then know where to go next without ever having to read your entire header.
Simple Menu
As you have smaller goals, multi-level drop-down menus are not worth the time and effort, since they would only provide a little bit of value in comparison.
Add several elements: Home, Lettings, Valuation, About us, Blog and – voila! – to start a blog with complete content.
That's it for this blog CORE Member, remember to subscribe to our channel and if you feel like we've delivered value please share this blog with ONE person. That's right just one person as a token of your appreciation for the hard work we put into making content that educates and helps you on your mission of building your own fortune. Remember you can read blog after blog, but it isn't until you actually take action that you'll start to see results. See you soon!
[mashshare]
---