Branding Your Real Estate Business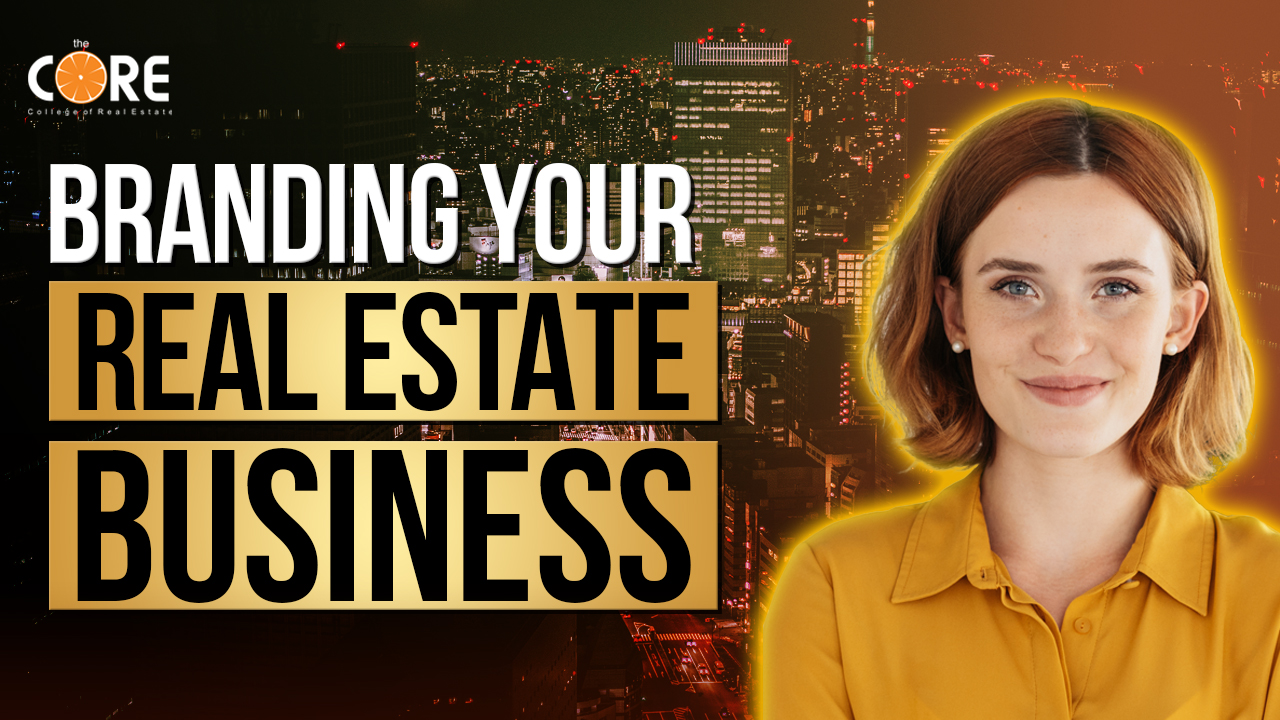 [mashshare]
It is essential for Real Estate to use branding strategies in their business, especially for small and large companies. A brand isn't just your logo or your business name, it's about how you connect with your target audience and build emotional relationships.
In today's digital world, good branding has become a necessity for companies to be successful. You're dealing with one of the most important investments your customer will ever make, and one of the biggest purchases or sales of their lives.
Luckily for you, CORE Member, we've prepared all the things you need to know on how you can improve the branding of your Real Estate Business. Remember, that while the first step is completing any of these amazing courses, the second and possibly more important step is taking action even if it's imperfect action.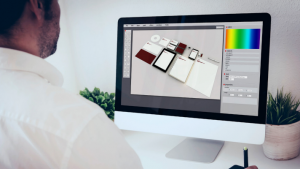 Although real estate investments can be extremely profitable, it is only worth the investment when combined with a successful business plan. The rising death toll from pandemics, widespread layoffs and stay-at-home policies have led people to put their finances first over real estate investments.
As people return to their normal routines and continue taking precautions due to the end of the global pandemic, it is predicted that there will be an improvement in the national economy and consumer spending. Lowering mortgage rates and increasing consumer confidence are signifying a resurgence in home buying overall.
Despite your efforts, the competition is intense and you might not be able to stand out. You'll need strong branding strategies for your business to make a difference.
Now, we will talk about Solid Real Estate Branding Strategies to Help Your Business Grow!
Homebuyers are increasingly turning to online sources for information, many never want to involve a broker in any capacity. 77% of first-time buyers were influenced by a home they saw online.
It's best to have an active and engaging online presence for property marketing. Here are some real estate branding ideas that will help you with your marketing efforts.
You'll be better equipped to choose the audience you want to target and develop your brand if you ask yourself a few questions first like, "which areas would you like your business to excel at? Does your company target foreclosures or first time property buyers? Would you like luxury homes or commercial buildings more? Are you doing it for profit or passion? And how do you want to proceed?" Using these answers, it will be easier for you to plan both your online and offline branding strategies.
If your business is in the real estate sector, your customers will care only if you add value to their lives somehow. They turn to blogging as one of the best brand building tools because it helps them connect with you, which increases sales.
To create an engaged, useful blog that attracts more traffic and a loyal audience, post relevant content like blogs, infographics, case studies, videos, and industry based news. You should make sure to post your content on a regular basis and make sure that your blog has the right design to communicate your target message.
Improve your content marketing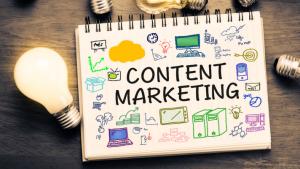 Expert brokerages know the importance of marketing content. Doubling or even tripling the number of brochures, booklets, and other promotional materials is not as effective if you're trying to get as much exposure.
To increase your website and social posts' engagement and credibility, you need to show people that you know what you are talking about and give them something of value. You can start by implementing these tried-and-tested techniques.
One, Tell your audience stories they can relate to.
Real estate companies often confuse the public by assuming that their marketing materials need to be filled with buzzwords such as 'new', 'revolutionary' and 'breakthrough' because these types of words have become commonplace in marketing campaigns. According to Antonio Damasio, professor of neuroscience at the University of Southern California, consumers tend to make their buying decisions based on how they "feel" about a decision rather than what a company is saying about it.
Vary the style of your blog posts by combining text descriptions of what the building or room in your company does with narrations about it. With this approach, you can also interview former clients and describe specific amenities or what it's like to live and work there. You should test creative ways to engage your audience with different types of content; see which one works for you and what doesn't.
Two, Essential FAQs and how they were answered.
FAQs are a way for you to connect with your visitors and offer them the best possible experience. They can be used to improve conversions on your site by optimizing user experience.
Providing content in the FAQ section can improve your website's ranking, particularly if it is relevant to the target audience. Always work with a specific niche audience when writing FAQ sections and provide information that would be valuable to them.
Three, Invest in video and photography using Visual Literacy
With 85% of property buyers and sellers preferring to work with an agent who uses video marketing, it is important for brands to embrace this technique. In a digital marketplace that consists of the most viewed websites where posts containing visual content like pictures and videos are the most successful, being able to use visuals in your promotional campaigns is key for brand survival.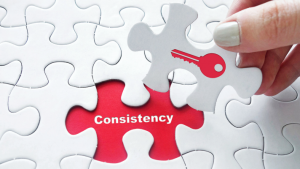 Successful branding takes a lot of effort and expertise, but these can be learned through trial and error. Think about how the real estate market might be different from the food or fashion industry. To create a brand consistent with core values and goals, ensure that all your marketing materials are in alignment with one another.
These simple branding techniques will create a consistent business identity. With the same design and messaging across different marketing materials, you can be creative without appearing overwhelming to your customer base.
You can create content that is creative and include special promotional offers to keep your clients' trust and maintain a strong image for your business. With this system, you'll be able to produce posts that are hard to create within your current publishing process.
Have a professional design logos for your company if you are going to be branding real estate and other services.
Add Lengths to Your Links
Backlink building is an invaluable SEO strategy that gains the attention of top engines. It can be difficult to gain a reputable online following because it's not always easy to generate high-quality links.
Start by verifying that all the real estate agents in your city have a mention of you on their official website.
As a way to generate more backlinks for your site, you can offer relevant blog posts for the websites of local businesses or non-profit organizations. Also consider trading free blog posts with industry-relevant websites for backlinks, as well.
Make the Most of Social Media
One cannot underestimate the importance of social media marketing and by starting your business page on Facebook, you can introduce yourself to potential customers. Multiple studies prove that businesses with Instagram accounts receive more positive feedback than those with no profiles. It is also an inexpensive way for a company to market themselves.
Make your followers feel a sense of community by offering first looks at new real estate properties, special discounts, and valuable industry info that are valuable to them. To engage with your audience, offer inquiries and answers.
Build a web page that improve user engagement
Today, websites are a minimalistic must for companies of all types and sizes. When we say a 'strong website', we mean one that is visually appealing, compelling, user friendly and engaging. Imagine your real estate company's website as a digital storefront, catering to your customers' first impression about what you do.
It is important to understand how your brand, or image, comes across every time you share a content item or blog. There are thousands of real estate services online. To stand out, you need to have one with unique marketing and optimize it well too.
While there are hundreds of similar products for sale, your brand identity can set you apart from the rest and make your offering more unique.
Here are a few tips to go about it.
One, You need a good logo for your business
Brand identity is incredibly important. With the right logo and branding, you can improve how your brand is perceived by customers and increase the number of leads that you generate. It's worth it to work with a design company who has experience in real estate branding to make sure that your logo is on point and be able to stand out. Whether you need a new logo or want an update on one that's already in place, they can help you with it.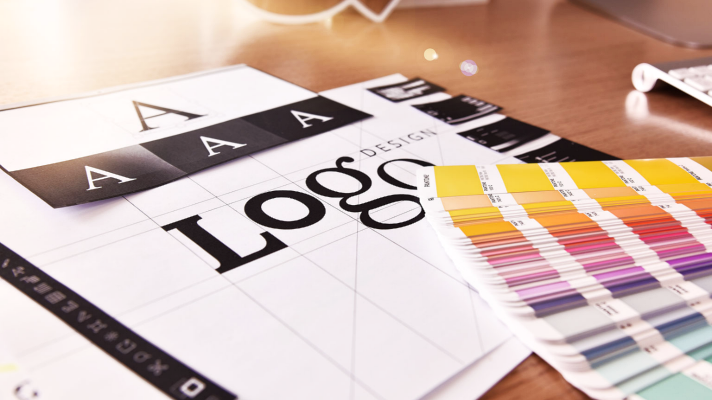 Two, Understand your strategy, subscribers, and competitors
To keep your readers reading and engaged, it's important to provide them with high quality content. Users that interact with this type of content are more likely to return. Plus, it will also help to strengthen your branding by promoting new ideas and garnering attention and shares on social media networks.
Three, Improve your website's layout
Readability indicators can help with website design, as visitors tend to scroll content in a predictable way. If you understand their patterns and their 'hot-zones', then you can highlight specific sections of the website so visitors never get overwhelmed by it.
A study reveals that people look at websites from left to right, with the top-left corner getting the most attention. To ensure recognition as quickly as possible, place your key branding elements such as your logo and slogan at the top-left corner.
As a professional real estate investor and educator, Than Merrill believes that branding is the precursor to customer loyalty. With the market still worrying about an upcoming pandemic and business not as robust as before, you've got to keep yourself prepared for when your company really takes off again.
Certain actions such as hosting fundraising events, attending conferences, or advertising at community events can help your brand grow. You can also use online platforms like Quora, Twitter, and LinkedIn to expand your marketing reach.
Collaborate with Influencers
Social media influencers have had a huge impact on marketing by creating original, quality content with an authentic, persuasive voice. They partner with brands to make sponsored content that is both more valuable and engaging for the audience because their recommendations are seen as more trustworthy.
And, with so many social media platforms available today, when you're trying to find influencers that you can connect with and collaborate with in order to build a huge following of people who love your brand. This branding strategy works wonders for all types of businesses and your brand can become a household name rather quickly.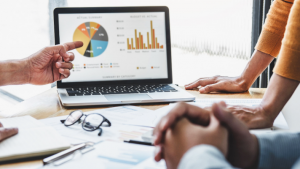 Many people, including corporations, rely on the effectiveness of banners without knowing the power they offer. If you don't know what a banner ad is and how it can benefit your website, it's time for a change.
Banner ads often show up on websites, similar to the ones that appear on traditional newspapers. They are typically created by a single image or multimedia object and vary in whether they are animated or not. When the reader clicks on an ad, they will be redirected to the website of an advertised product where they might buy it.
By reusing advertising conventions, they are able to provide product & service information, notify of upcoming events or special discounts, engage readers, increase brand awareness.
Leverage the Power of Marketing with Email
According to a recent study, social media is the most effective form for event marketing (74%), closely followed by email marketing (66%). A weekly/bi-weekly newsletter sent to your mailing list can keep your customers informed about what's going on at your business, even when they aren't actively making purchases. Once the market recovers and they decide to make a real estate investment, they'll surely get back to you. It makes sense for not only maintaining contact but also gaining qualified customers that are likely to invest in real estate later on. It's all about finding the right way to connect with your audience and describe what makes them tick.
Here's a tip. 
As a marketer, you want to make your email campaigns work for your brand. Make sure that each of your subscription groups has the right content at the right time. Don't ask people to unsubscribe if they don't receive relevant information, and never mail them if it's not meant for their needs.
Use targeted email subject lines and track the response rate to see how a specific approach is more effective. Divide your lists into two groups and send one version to one group, with a different subject line than the other group. Remember to keep upgrading your newsletter content as well so you can use effective strategies for future campaigns.
Having customer service that's willing to be helpful and accessible is a valuable part of marketing. Customer support is an exclusive area for companies to engage with and build rapport with customers before, during, and after the sale. Be sure you have well-trained staff readily available to provide help or solve any problems as soon as they arise.
To improve efficiency and consistency on your website, consider using chatbots and incorporating messaging platforms like Facebook Messenger, Slack, and LiveChat.
We've said it awhile ago, but we'll say it again.
Your company's logo not only is professional looking and helps your business to distinguish itself from other companies, but it also tells something about the personality of your company. A well designed and thought out logo is one of the best ways to start building brand loyalty.
This said, a logo can lose its identity, which is why even big companies like Animal Planet and MailChimp have done a redesign on their logos. Just take a look at some of the biggest companies around the world and get inspired.
Learning how to use your business cards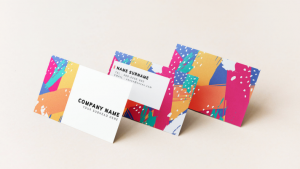 While online tools are an effective way to promote your brand, one cannot overlook the importance of print products like business cards and envelopes. They're a piece of your brand that people can feel, stuff in their mailboxes, or even hand them to someone else.
To make your business card stand out from the crowd, use a unique design and content with added functionality. Daniel Feuer, CEO of Pranga & Co, designed cufflinks made from sustainable growth wood (part of their corporate DNA), which could be assembled and used as a pair. Inventive indeed!
Don't make your card too long, or you might confuse prospective clients. Like with a blog post, be mindful of what information will be most relatable and inclusive to potential users.
Use Brand slogans and taglines that leave an impact
A tagline is a catchy phrase that brands use in advertising to symbolize their values and personality. It's typically used to help customers recognize them, and the tagline can help them recall the company or their product at any time. If they've been sold on it, they just hit the bullseye.
With slogans, you don't always have to be connected to the main product. Memorable and motivating phrases that convey the essence of a brand can apply to any brand. This allows for brands like Apple and Nike to use phrases like "Think Different," which has nothing directly to do with their business.
A strong real estate branding strategy helps your agency stand out from the competition and create a better understanding for others to use your services. However, having just an attractive logo or catchy slogan won't cut it. A true secret to building an effective marketing campaign lies in creative display elements, valuable content, a strong web presence, and close interaction with your audience through providing them with information they need. Remember, there is no set of rules that will tell you what makes a business successful. What works well for one company may not work well for another; some branding techniques might have been effective 10 years ago but cannot be used today. Try different approaches and see which one fits best with the needs of your company.
That's it for this blog CORE Member, remember to subscribe to our channel and if you feel like we've delivered value please share this blog with ONE person. That's right just one person as a token of your appreciation for the hard work we put into making content that educates and helps you on your mission of building your own fortune. Remember you can read blog after blog, but it isn't until you actually take action that you'll start to see results. See you soon!
[mashshare]
---