A Day In the Life of a Realtor
[mashshare]
Realtors work almost every day for both buyers and sellers, and their days are frequently hectic and include wearing many hats at once. Realtors who make things simple for you while taking care of everything for you are the best. For its clients, a realtor's goal is to make the purchasing and selling of real estate simple. If you want to know the typical day of a realtor then you've come to the right channel.
Luckily for you, CORE Member, this blogwill show a portion of what realtors do for buyers and sellers to make a challenging process simple.
Following up with past leads and potential clients may be part of the morning routine. Helping an existing client stage their house for sale or taking purchasers on tours of properties that are for sale may be part of the afternoon and evening routines. Frequently, clients are educated on issues like the hidden charges homebuyers will incur or the disadvantages of working with an ibuyer company like Opendoor. This hardly scratches the surface of a realtor's numerous duties.
Since each day is so different from the next, a realtor's life is generally unpredictable. Real estate agent work is not your typical 9 to 5 profession that takes place Monday through Friday. The majority of realtors work a variety of hours each week, occasionally beginning early in the morning and finishing in the afternoon or starting in the afternoon and finishing in the evening. Realtors may be required to work on numerous weekends, especially when hosting open houses, which are frequently planned for Sundays. Particularly in markets for homes that are as fiercely competitive as those in Raleigh and Cary.
Demand is increasing at higher price points where it was previously less competitive for customers.There is so much competition in places like Chapel Hill and even in Charlotte on the western side of the state that realtors must work incredibly hard to discover their clients' dream homes.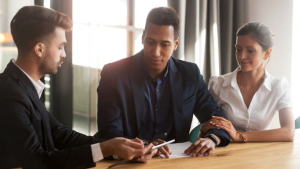 Since most of a Realtor's work is done at home and frequently goes unnoticed by clients or other Realtors, the life of a Realtor can seem mysterious to some. Many people might not be aware of the enormous amount of work and effort required to be a Realtor as a result. Many people also don't realize how pricey it is to be a realtor. A Realtor's daily activities will vary, much like any other job route. A Realtor does, however, often perform a number of activities each day.
Being a Realtor might not be the best career choice for you if you enjoy a routine life and a 9 to 5 job. While there are numerous responsibilities listed that Realtors regularly handle, you never know when you might get a call that needs your immediate attention or something might happen with a deal that entirely alters your plans for the day. Real estate is a sensitive, erratic industry that calls for a high degree of agent flexibility.
We will show you an example of a normal day in the life of a Realtor, however there are innumerable different ways they might spend their days, including marketing, office work, attending networking events, and much more. Throughout this blog, we'll look into the numerous responsibilities of a Realtor in more depth.
A typical morning for a Realtor: 8 a.m. to 11 a.m. 
The most efficient approach to grow their business may be the first thing some realtors do in the morning, whether it's through calling or emailing potential clients or attending training sessions with their real estate coach. This is among the most crucial facets of the profession for many realtors. Real estate agents won't make money if they don't have any clients. A realtor's income increases as they work harder to acquire clients. As those who have recently entered the real estate market might not have a clientele yet, this is particularly relevant to those who are new to the field.
Prospecting, the process of contacting potential customers, may entail getting in touch with friends, family members, or other people you know who have expressed an interest in buying or selling a home. Finding fantastic properties in desirable neighborhoods, such as Preston or 12 Oaks, requires conducting local research for customers. Additionally, it can entail reaching out to "cold leads," or people you have never met but who might be looking to purchase or sell a home, by sending them emails or giving them a call.
Reaching out to homeowners looking to sell their house "for sale by owner" has shown to be successful for realtors as well (FSBO). When trying to sell their house individually, homeowners frequently encounter a number of issues and require the assistance of a Realtor. acknowledging the possibility of success in obtaining a listing for people who prospect to FSBOs.
A typical afternoon for a Realtor: 12 p.m. to 4 p.m.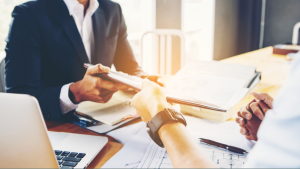 A real estate agent may spend their day interacting with current clients after spending several hours prospecting. When working with sellers, a realtor may spend an afternoon meeting with a photographer to take pictures of a listing or with the sellers to help them stage their house for sale. The afternoon may also be used to meet with potential sellers to go over the listing procedure, a sales price, and an estimated time frame for listing the house. Clients who are selling their homes for the first time may have a lot of questions and require a lot of help. Other consumers may have sold multiple homes during their lives, making them more knowledgeable about the procedure and less likely to require assistance.
If you are working with buyers, your afternoon may be spent looking up properties for sale that fit your clients' requirements before meeting with them to take them on tours of the properties. This usually entails doing some advance research on the houses you're taking them to or chatting with the listing agent to make sure you know as much as you can about the property before taking your clients there in case they have multiple questions about it. Depending on your state of residence, some states let buyer's agents take prospective purchasers on their own private home tours using a key from a lockbox. It may be necessary to make further arrangements on your part to make sure you, your purchasers, and the listing agent are all available on the same day and time to see the home in other states where this is required.
A typical evening for a Realtor: 4 p.m. to 6 p.m. 
A Realtor may spend time updating their real estate blog or website at the end of the day or promoting themselves on social media. The great majority of potential clients discover their Realtor online or through word of mouth, thus having a good online presence is crucial for realtors. It takes several hours of consistent maintenance each week to manage marketing, which is why many realtors choose to work with marketing firms to help them manage that part of their business. But because it's so expensive, people who are just starting out might decide to sell themselves independently.
A Realtor may spend their evenings, in addition to marketing, dealing with administrative paperwork (because real estate involves a lot of paperwork) or following up with customers with listing appointments, open houses, and responding to their inquiries about the purchasing or selling process.
Realtors also have the following responsibilities:
Although this is an example of a day in the life of a realtor, it is not a complete representation of what a typical day entails. As was already noted, a realtor's responsibilities encompass a wide range of activities that change daily. We'll get into other regularly performed responsibilities by realtors.
Marketing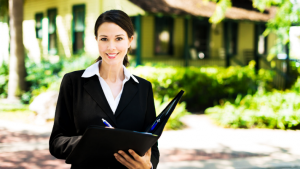 In real estate, marketing can take many different forms, including website content, social media, and signage.
Raleigh Realty uses its website to assist consumers in discovering fantastic properties for sale. People may easily find homes for sale in our neighborhood and nearby cities such as Holly Springs, Durham, Apex, Wake Forest, and more by using our website. We assist buyers and sellers in all of these towns as Realtors.
Since the majority of potential clients start their search for a Realtor online, it is essential that Realtors establish a robust, continuous online marketing presence. Positive reviews are typically the first factor potential clients will take into account when researching a Realtor, so if you have previously worked with buyers and sellers, get in touch with them and ask if they would be willing to write a review about the caliber of your services on your website or on Google reviews.
Prospecting
There are numerous different ways to prospect. While some people find some lead generating strategies to be incredibly helpful, others find them to be completely ineffective. From agent to agent, this differs. Making "cold calls" or contacting a list of people and asking whether they are interested in buying or selling a home are common prospecting techniques. Others have discovered that sending digital mailers to potential customers' email inboxes or handwritten letters is an efficient approach to locate new leads, especially when aiming for an older population. Even though this is less typical now, some people have discovered that walking door-to-door in neighborhoods and handing out business cards is still a useful strategy.
Administrative tasks
There is a lot of documentation involved when working with a client to buy or sell a house. As a Realtor, you'll probably be in charge of creating contracts, negotiating leases, updating listings on the Multiple Listing Service (MLS), entering data, creating budgets, buying office supplies, and a variety of other administrative tasks. While they undoubtedly aren't glamorous, these chores are crucial in establishing how well-organized and productive your real estate business is overall.
Market research and career development
The real estate market is ever-evolving, and those that keep abreast of market trends and industry developments are in a much better position to assist their clients. Realtors will not only be a great resource for their clients but will also be in a much better position in their career if they stay on top of market trends and regularly research houses on the market, houses that have just sold, rental prices, etc.
Organizing events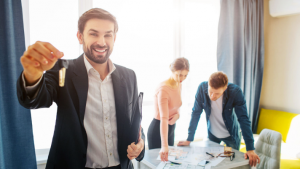 Realtors are more likely to be contacted by potential buyers and sellers the more time they spend networking and interacting with others in their neighborhoods. Participating in community events or charitable causes is a powerful method to meet people and show your dedication to your neighborhood. If you have the resources, holding a community service event and handing out business cards is a terrific way to give back to the neighborhood. Examples include a Thanksgiving "turkey trot" or an Easter egg hunt. Of course, while gaining income from these events is a bonus, holding a community or charity event shouldn't be done just for that reason. The intention should be to aid individuals in your community and to give back to those who are close to you.
Taking part in networking events
Many realtors can attend a plethora of networking events each month, especially those who live in cities where there are many. While some Realtors find networking events to be a lot of fun and very helpful, others might not think it is the best use of their time. Most brokerages update Realtors on a daily or weekly basis with information about networking events so they may select the ones they think will be most useful for them to attend.
When do the majority of realtors work?
Realtors frequently put in shifts outside of the standard 9 to 5. Days can start later and end earlier on occasion, and vice versa. There could be slower weeks from time to time, and busy weeks with lots of appointments. Many real estate agents are available on weekends as well; they may show prospective purchasers homes on Saturdays and organize open houses for sellers on Sundays. Because you are an independent contractor, your brokerage cannot impose set hours on you; it is up to you to keep your schedule and remember your appointments.
What does a real estate agent do?
A Realtor gives clients recommendations on how to buy, rent, or sell real estate. They assist with all aspects of the real estate transaction, from walkthroughs to market analysis to help find a buyer. Realtors' efforts on behalf of their clients frequently go unappreciated, especially if they are skilled in their field. Making a real estate transaction as easy as possible for their client is their responsibility. Even if they are working incredibly hard behind the scenes to keep the deal together and the client satisfied, the best realtors will find methods to make sure you have an amazing experience.
Is part-time real estate worth it?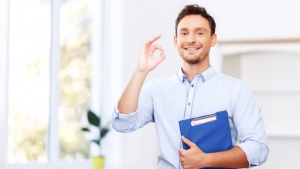 It is quite challenging to work fewer than 40 hours per week as a Realtor because of how demanding the real estate profession is. It might be difficult to juggle a second job that requires your undivided attention for the majority of the week when clients contact at all hours of the day. At the same time, many real estate agents work a second job because it can be difficult to earn a stable income in the beginning.
While it may be easier said than done, those who have money set aside to cover their expenses for the first few months of their career as a Realtor usually fare better than those who are used to living paycheck to paycheck. Needing a living expense account will reduce your likelihood of having to have a second job and lose focus on your real estate profession because it could take 6 or 7 months for a property to close. It is usually preferable to be fully involved in the business rather than balancing a real estate profession with another work because becoming a Realtor is not a simple task and demands some money down for licensure and the appropriate seminars.
Where do Realtors work? 
Instead of working out of their brokerage office, some real estate agents may want to work from home. There are a variety of reasons for this, including the fact that some people find offices to be distracting or don't want to pay the desk fee some brokerages charge their agents to use office space. Others might discover an office to be a stimulating setting where they can concentrate without being interrupted by household or family responsibilities.
Realtor is a fantastic career choice. Helping families and individuals find the home of their dreams or assisting them in growing their investment portfolio is incredibly satisfying. Realtors make close friends with their clients as they get to know them personally. As with every sector, real estate has its ups and downs, but for many people, it is a highly gratifying career path. 
That's it for this blog CORE Member, remember to subscribe to our channel and if you feel like we've delivered value please share this blog with ONE person. That's right just one person as a token of your appreciation for the hard work we put into making content that educates and helps you on your mission of building your own fortune. Remember you can read blog after blog, but it isn't until you actually take action that you'll start to see results. See you soon!
[mashshare]
---