7 Real Estate Follow-Up Strategies That Work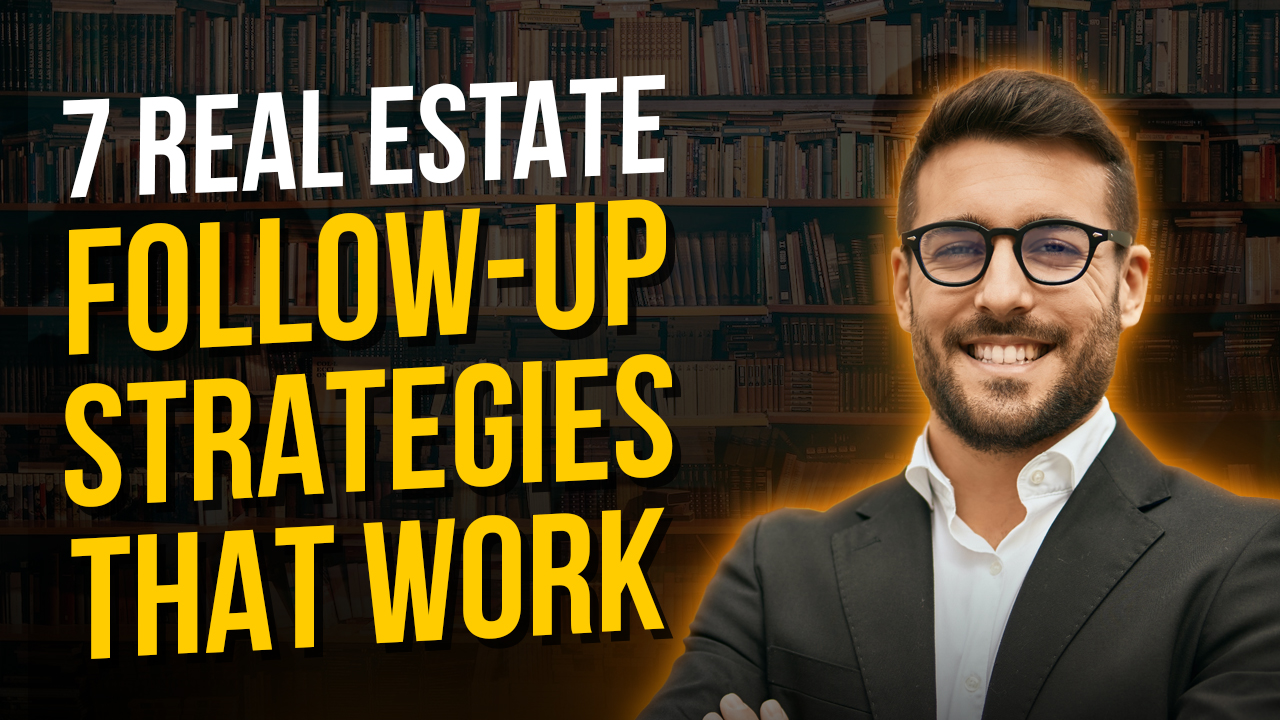 [mashshare]
One of the most important things you must do as a real estate agent is to follow up with potential clients. Never pass go. Don't take the $200. DON'T neglect to include follow-up with real estate leads in your schedule.
Luckily for you, CORE Member, for today's blog we've produced a list of the seven real estate follow-up strategies that still work! Remember, that while the first step is completing any of this amazing information, the second and possibly more important step is taking action even if it's imperfect action.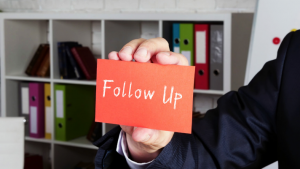 But why is making a follow-up so important? The National Association of Realtors reports that 64% of buyers and sellers use a previous agent they had a good experience with or a recommendation from a friend or relative. This implies that you should always be fostering relationships with prospects. YOU want to be the agent everyone recommends who they have previously worked with.
You build your reputation as a diligent and committed person by following up. You want prospective clients to know you can handle their next real estate transaction. The commission from a sale with them AND any referral business they would have given you could both be lost if you don't follow up.
One of our most valuable sales secrets is the three Fs. You will be astonished at the business that comes your way when you schedule time for the three Fs. Additionally, it doesn't have to be challenging or take a lot of time every day.
The three Fs and how to use them to expand your real estate business are summarized here.
Follow Up
Never count on people to contact you. It is your responsibility to contact them. Every day, follow up with your active clients. Follow up until they buy or die, as one of our mentors frequently advises.
It's not always fun to follow up. Make it a non-negotiable event on your calendar to make it simpler to complete. Don't wait to follow up either. Do it as soon as you can following a conversation. Because you waited too long, don't give another real estate agent the chance to steal that client from under you.
Follow Through
Do what you say you're going to do when you say you will, period. Story over. If necessary, establish accountability for yourself. Remember that you have more than just clients. You have relationships. And keep in mind that persistence gets you where you want to be.
It gives the impression that you are dependable and trustworthy when you carry out what you say you'll do. Additionally, it's a surefire way to get recommendations from your current clients.
Follow Back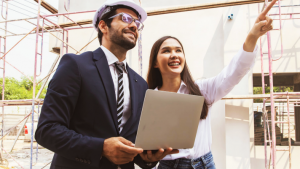 Maintain contact with your previous clients. Keep in mind that s. By getting in touch and saying "hello," stay in the public eye. "every now and then. Make contact with any lost clients. You never know when they might need a real estate agent again, and it's possible that they didn't enjoy their experience with the previous agent. This is your chance to get back into the game with that client by following back.
A great strategy for keeping doors open for upcoming opportunities is to always follow back. It's a tactic you can employ to demonstrate to potential customers that you are available for additional work. Send them your newsletter or say "happy birthday" to previous customers.
You can manage your lead flow to some extent by using the three Fs. Follow up, follow through, and follow back with clients to demonstrate to them that you are prepared to handle any real estate listing or need they present.
There are various methods for keeping in touch with prospective clients and real estate leads. Everyone will have a different best solution. Find the approach that works best for you and follow it religiously.
Here are some pointers for mastering the follow-up phase!
Always offer valuable content
Many leads are not immediately interested in doing business. In fact, the follow-up process can stretch for weeks, months, or even years before certain prospects are ready to buy or sell. So why should the client want to stay in touch with you if your long-term follow-up isn't valuable to them?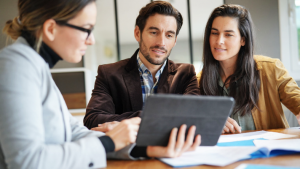 Because of this, one of our mentors makes the most of every follow-up opportunity. He sends out monthly emails jam-packed with data on market trends, community updates, and industry insights to keep his audiences informed, regardless of how old or cold his leads are (and keep his name top of mind). The more value he provides, the more likely his leads are to open his emails and reach out when they need an agent.
Send each lead on your list who has consented to receive texts a brief, personalized message with your most pertinent connections or updates! The added effort will give your warmest leads special value and keep you in their minds.
Follow-up may be immediate or may take place years later. Make sure your follow-up with real estate leads is worthwhile. Why would your clients want to stay in touch with you if you aren't offering them anything worthwhile? You might want to reconsider your approach to following up.
Include any pertinent information you believe will help keep your audience informed, such as market trends, industry insights, local updates, or any other important information. Offer them something of value to keep them wanting more. The more value you can provide, the more likely they will read the correspondence you send. They will get in touch with you when they are ready to hire an agent.
If you don't get the listing on the first follow-up, the email you send later summarizing your conversation should include something helpful, like content, subtly promoting your service. It should be about your real estate services, though it doesn't have to be overtly salesy.
Include a link to an article relevant to what you discussed in your postscript. This works exceptionally well during the initial back-and-forth, whether the topic is the housing market, music, or sports.
Act heroically (Even if the Cash Comes Later)
Although many homeowners desire to sell, they may not be prepared to (yet). One of our mentors likes to follow up on whether or not a seller is prepared to move because he is aware that seller timelines vary.
Instead of expecting a sale from everyone he speaks to, he thinks that assisting people with whatever they require will eventually result in a sale or referral. He extends his sphere of influence to them, continually extends assistance, and is the first person who comes to mind when his sphere requires an agent.
According to one of our mentors, "You might not make money by sharing information or talking about their mortgage, but it's going to turn that person into a raving fan. They'll bring you up whenever one of their friends is selling a home. Play the long follow-up game to see how unexpectedly your efforts will pay off.
Continue to fuel your motivation to follow up, market yourself effectively, and never give up on a potential sale. There may be a time when you must send a breakup email and then move on, but make sure you end the email by expressing your hope to continue helping them.
50% of all sales, according to InsideSales.com, occur after the fifth touch. Be strategic with how and when you make your touches if, like one of our mentors, you're using the long follow-up strategy. If you know a lead won't move for a few months, text them to check in and give them useful market updates for a while, then as the relationship develops, step things up with a phone call or in-person visit.
Identify the Ailment and Provide Relief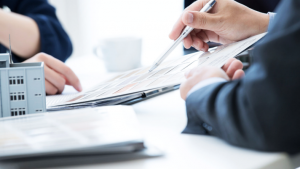 Numerous individuals know precisely why (and when) they wish to buy or sell a home. However, there are others who would benefit greatly from relocating, but they have yet to realize it. Follow up with the second group to assist in identifying their pain points and to provide a straightforward resolution to their uncertainty.
Once you determine what motivates a client's desire for change, you will know precisely how to assist them. Perhaps they have a parent who requires special care. Perhaps they are changing jobs and desire a shorter commute to work. Or they may require additional space to accommodate a growing family. Regardless of the reason, determine the "pain point" and get to work.
Setting a goal to identify a client's driving force is an excellent way to regain your footing when following up. Know your end objective, pursue it until you achieve it, and close the deal. One of our advisors put it best when he said, "Find the pain. What is the impetus for their release? Invest your time in following up with those who are actively seeking to leave.
Begin Your Follow-Up Immediately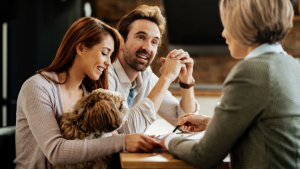 One of our mentors understands that it is never premature to follow up. While potential clients are still at the open house, he begins his follow-up process. He places contact sheets next to a plate of cookies, allows his clients to explore the home, collects their information, and begins his follow-up as soon as they return with a snack.
One of our mentors states, "It must occur immediately. To have a successful follow-up later, you should avoid catching them on their way out the door. Beginning the follow-up process while they are still in the home is an excellent way to establish rapport and address any immediate concerns. The conversations you will have after they leave will also be simpler. The next follow-up will be a breeze if you break the ice while you're at home.
As soon as possible after the open house, re-establish contact to continue building rapport. With an early start, you will have numerous opportunities to strengthen the relationship over time. Send them a text message inquiring about their impressions of the open house, what they liked (or disliked), and what you can do to improve for the future.
Requesting feedback through a casual text message (without sounding "salesy") paves the way for a comfortable conversation with a large number of prospective buyers. If you know them well beforehand, less effort will be required to close a deal with someone when they're ready.
The "8×8" Schedule for Follow-Up
If you're new to follow-up, this schedule from one of our mentors is an excellent way to get your feet on the ground. He refers to this as his "8×8" follow-up schedule. When someone lands on your follow-up list, contact them by phone or text message no less than eight times, once per week for eight weeks in a row.
This strategy has yielded him many listings, largely due to his courteous persistence (when other agents have given up). One of our mentors explains, "Other people will give up sooner, and it's usually at the later contact points where you can strike gold."
Remember that this contact method is ideal for individuals who are actively seeking to buy or sell a home. If someone is a few years or even months away from making a decision, a less frequent schedule may be more beneficial. Never forget to be courteous!
Communicate with Former Clients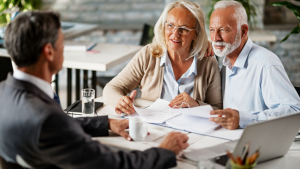 You should not stop communicating with your clients just because a transaction has concluded. After receiving "WOW"-worthy service, the majority of individuals will gladly refer you to a friend or family member.
One of our mentors routinely checks in with former clients to see how they're doing, which generates many referrals and repeat business! One of our mentor's former clients (with whom he has sold multiple properties) owns a local country store. Whenever someone they know needs an agent, they immediately refer them to Jason.
Texting your previous clients is a great way to keep in touch with them in a casual manner while maintaining a positive relationship. Your follow-up text could read as follows:
"Hey [CUSTOMER NAME], this is [YOUR NAME. Today, I was just thinking about you.
If you ever have a need, please let me know."
Brief and straightforward in nature. You don't even need a response! Important is that they see your presence on their phone and know you are available. Find your fans and maintain contact with them. If you fail to follow up after the closing, you will miss out on countless sales opportunities!
The Influence of Video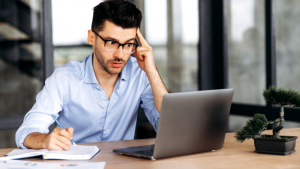 In this age of mobile technology, you can be more inventive than ever with your follow-up. One of our mentors utilizes the effectiveness of a simple video to follow up with his leads. He records a video for one to two minutes and then sends it to his lead via text message.
The video could be about the residence, your services, or the next steps your client should take. Consider the current circumstance and your relationship with the client. Be cordial, maintain a professional demeanor, and make your video watchable. Provide value always, even if only for two minutes.
The video can be scripted or improvised, but until you feel comfortable with the process, we recommend adhering to a rough script.
With these seven real estate follow-up techniques in your playbook, it's time to reach out and reel in more business! Utilize any (or all) of these techniques to fill your listing appointment schedule without additional stress. According to Alex Haigh, "the money is in the follow-up!"
That's it for this blog CORE Member, remember to subscribe to our channel and if you feel like we've delivered value please share this blog with ONE person. That's right just one person as a token of your appreciation for the hard work we put into making content that educates and helps you on your mission of building your own fortune. Remember you can read blog after blog, but it isn't until you actually take action that you'll start to see results. See you soon!
[mashshare]
---