7 Real Estate Books Every Agent Should Read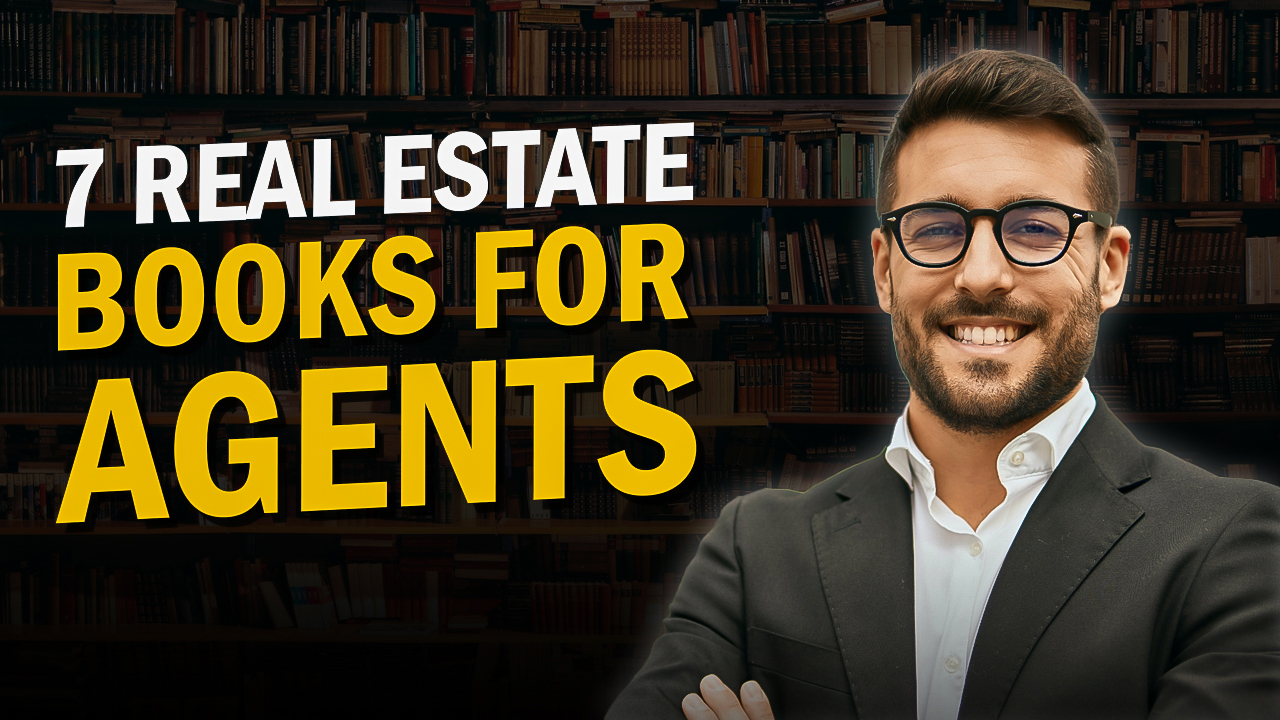 [mashshare]
For the last month, how has it been going? 
Were you able to reach your target goals? 
If yes, congratulations!
If you're struggling to get ideas during the year-end period, don't worry. It's an ideal time to set your business up with meaningful activities in the new year. However, with so many tips and tactics in front of you, it's hard to know which ones will actually help.
In order to start the new year off on the right foot, we asked experts in the field, like brokers and coaches, to divulge which books have made them better real estate agents.
Luckily for you, CORE Member, we've produced a list of the seven real estate books every agent should read. Remember, that while the first step is completing any of these amazing blogs, the second and possibly more important step is taking action even if it's imperfect action.
Let's dive headfirst into that list.
The Millionaire Real Estate Agent by Gary Keller with Dave Jenks and Jay Papasan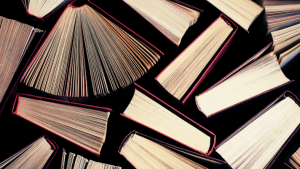 MREA is a widely read resource for agents. It's considered as the bible of real estate, so if you haven't read it before, now is the time!
"I listened to it back in 2015, took a lot from it, put a ton of stuff in place. And I feel like I'm at a spot where listening to it again will really help. I've already taken a ton of great nuggets from there that are going to be implemented for maybe the next 5 years."
The book, The Millionaire Real Estate Agent, offers advice and templates to help motivated real estate agents grow their business and make more money. Its author is the founder of Keller Williams who has interacted with many high-earners over the course of his career.
Keller's company is the largest real estate company in the world by agent count, closed sales volume, and units sold. He founded it on investing in employee training and later brought his teachings to print.
This book that Gary Keller of Keller Williams wrote has a recommendation from Robert Kiyosaki.
Reviews:
"Many people go into real estate with the same lack of business and entrepreneurship skills they have always had. Even if they see success, they lock themselves into a hard work trap that requires more and more and more of them. I have met and talked to a local seller doing $50M in transactions a year with NO IDEA about entrepreneurship and business systems. Yes, she was taking home $40k-$60k per month… but she was on call, working 60+ hours a week, and had NO TEAM. She's a super high-paid worker, not a business owner. … I feel like this book should be a mandatory read in real estate school for that exact reason!!" 
"This book, unlike other fluff content by other authors, is literally the blueprint for automating success in real estate."
‍"The blueprint for real estate agent success" – HWT
The Sell by Fredrick Eklund
Known mostly for his quirky and humorous behavior on the hit Bravo reality show "Million Dollar Listing New York," Eklund is one of the nation's top brokers. The eccentric industry pro shares his top tips on how to become an expert salesperson not just in the real estate world, but in all aspects of life – be it personal or professional – in his revealing book about selling.
The REALTOR resource article offers tips on where to find clients, how to keep those clients, knowing the most important ways to gain your customer's trust, and how to make yourself a critical bridge between the customer and their needs.
The author Fredrik, with no money or connections, moved to New York City and became the number one real estate agent.
The reading material is far more than a how-to guide. Instead, it takes on the role of a mentor with life lessons to offer and encourages you to pursue your wildest dreams.
The Sell is not just about real estate, it is also about marketing yourself in an authentic way in order for your real estate business to go smoothly. Playing up your strengths and loving the game is what you need to do.
Reviews:
"In his book, he teaches you from how to dress the part to how to be the best version of yourself. He teaches you really crucial aspects, such as negotiating and creating a positive work environment. Above all else, he says you should find success enjoyable."
"This book is authentic because the author, Eklund, is authentic. He has a high kick and he wears stylish glasses (even though he may not need them). This book is different from the other self-help books out there. It is not a cookie-cutter, do this not that, door knock, collect emails type of guide."
"It's about understanding your strengths and weaknesses, then working on the best way to make this work for you. You want to find ways to meet your motivational needs and keep yourself distinct from others. Then all of this will apply back to being a successful real estate agent."
"Anytime we want someone to do something, we are putting The Sell into action. We sell a smile to get a better table in a restaurant, a kind remark to get our way with customer service, and sincerity to form long-lasting friendships. That is selling. Whether it is a car buyer's money, a coworker's help, your teenager's attention, or a best friend's guidance, realizing how to motivate someone into taking action is The Sell." – Fredrik Eklund
Real Estate Success in 5 Minutes a Day by Karen Briscoe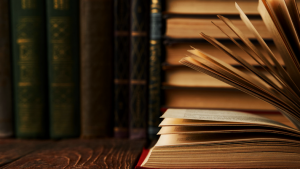 "If I only had X more minutes/hours in my day" is a common daydream shared by many an agent and broker. As Briscoe notes in her well-received real estate book, all it really takes to advance your sales and marketing skills is five minutes at the start of every day.
The author, Karen Briscoe has an extensive background in the real estate industry, being recognized as a top 250 national team and completing over a billion dollars in transactions throughout her career. Karen is also the main owner of the Huckaby Briscoe Conroy Group (HBC) with Keller Williams.
Briscoe is an Associate Broker in Virginia and a Certified Luxury Home Market Specialist with Institute for Luxury Home Marketing.
There are a lot of great articles on how to invest in real estate. But most of them require you to work quickly and carry out numerous different steps for your plan to work.
If you need straightforward advice to apply immediately, this is the book for you.
Karen argues that reading five minutes of real estate content in the morning will drive your career to the next level. Reading in the morning can be paired with coffee.
Filled with inspirational advice in an easy-to-follow format, this book also encourages you to pursue lifelong learning in every area of your life.
 Start today 'the breakfast of champions' habit of reading for inspiration and growth. – Karen Briscoe
The Hyperlocal Hyperfast Real Estate Agent by Daniel Lesniak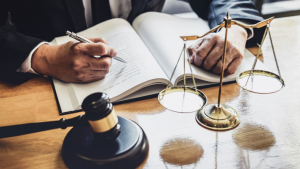 Lesniak was able to close $22 million in deals in his first 12 months, which sounds pretty great. In this book, he teaches you to master locally focused marketing and contact leads right after they show interest, which is the main gist of his book.
He founded the Orange Line Living Brand. The company provides clients with unique and highly specialized real estate services.
This book gives a first-hand account of Lesniak's success in 2011 where he won the Century 21 Rookie of the Year award.
Whether you just began or have years of experience, there are skills that can help you to advance in your profession.
Lesniak focuses on providing sellers with personalized letters and email marketing, as well as how to leverage an open house.
"Hyperlocal Hyperfast" also discusses how to take advantage of what has been posted before, and how to avoid doing everything yourself.
Learn how to expedite your success by learning from someone who built his career in less than a year!
Reviews:
"Leadership by (compelling!) example" – Advanced Persistent Fret
"Dan's story demonstrates that committed implementation of solid fundamentals can put you on top, every time. His rookie success would be unbelievable in a work of fiction, but as a factual narrative, backed up by verifiable stats, it's truly inspiring. Lots of people advocate common sense, resolute ethics, and hard work; hardly anyone offers such a detailed picture of how that can all come together. This is enormously valuable for anyone working in real estate. I'd also recommend it for anyone interested in business, or anyone with plans to buy or sell a home."
"This approach will work for anyone in real estate. From rookies trying to start their careers to seasoned agents and team leaders looking to deepen their existing market penetration or expand into a new area." – Daniel Lesniak
Shift by Gary Keller with Dave Jenks
The latest real estate book, 'Shift', deals with a range of topics from the past and current state of the housing market to managing your time, your money, and your ego. The book is co-written with Dave Jenks and Jay Papasan.
When the economy worsens and becomes tough, you need a concrete plan to live prosperously. The Wealthy KW CEO has this secret to getting ahead in tough economic seasons- just read his book!
Reviews:
"Shift is a great book because it shows you how to look at how to get from where you are to where you want to be. There are 3 parts they use metaphors for the Rider, the Elephant, and the Path."
"The Rider is the intellect. The plan maker. The system generator. This Rider gets on the Elephant, which represents the motivation and actions taken…or just standing still. It can be easy to have a great plan, but if you don't have the motivation and take action, the elephant just stands there. You don't go anywhere. The third part, however, relates to the short synopsis above. The PATH is how you get there. Is it with ease? Or are there boulders in the way? What about pebbles? Twists and turns? How well the elephant moves is determined by the path you choose."
"Choosing Bought Leads over Generating Leads is one of those paths that can lead to a myriad of problems."
The Miracle Morning for Real Estate Agents by Hal Elrod, Michael J. Maher, and Michael Resse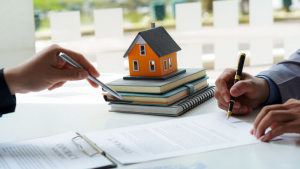 A morning routine has many benefits including better well-being. Dr. Elrod's Miracle Morning, a program that helps people take charge of their lives and reach their potential, has become a success worldwide over the years.
The book details the story of two people; Rick who is an agent in the industry and Michelle who is a mortgage pro. Over time, both of them become weary of their job.
Three authors, Hal Elrod, Michael J. Maher, and Michael Reese, wrote this book with their personal stories. They all give participants a sense of motivation and inspiration.
As an author, best-selling Hal Elrod knows what it's like to deal with challenges. But when aged 20 he was hit head-on by a drunk driver and found clinically dead at the scene, he came close to dying. Emerging from a coma to the news that he would never walk again, he set about thinking about how to live his life differently.
He overcame the odds, running a marathon. He's now an international keynote speaker, success coach, and host of the top-ranked podcast on iTunes.
Michael J. Maher is North America's Most Referred Real Estate Professional and has been for the past decade. He is considered an international best-selling author.
Michael Reese became a top producer by using the Keller Williams system and he regularly ranks in the top 50 for the company nationwide.
This book teaches you how to start living a prosperous lifestyle through morning habits. With this, you can create everything you want in life by changing your traditional morning routine.
Review:
"Get up earlier, stop hitting the snooze button, make a plan and do what is most important first," are just a few key takeaways from the book. The three authors lay out the fundamentals and teach you how to build a real estate career worth having.
Your level of success will seldom exceed your level of personal development, because success is something you attract by the person you become. – The Miracle Morning for Real Estate Agents
The Million Dollar Real Estate Team by Christopher Waters and Pounds
Looking to start your own company as a lead? This blueprint from Watters and Pounds is a must-read. It covers all the steps for becoming a big boss broker with a team of countless agents.
This book will help you learn how to start your own property firm. They provide strategies for what is required and how to achieve your goals. By following the detailed tactics and techniques in the book, you'll be closer to earning your first million.
Christopher Waters went from making zero dollars to making over a million with expenses, within three years. He wrote this book with Bradley Pounds.
The book is not for everyone and even shares this with readers in the first few pages. It is directed at agents who are willing to put aside their egos to work hard and build a winning team.
Being a sole agent is bad because you need to support many roles to successfully create a professional business. Without other growth tactics, there's no insurance that your business will succeed.
A book on the hard-knock but worthwhile life of the real estate. It features how to build a team and manage that team for maximum professional success.
Avoid the path of a reseller and you can enjoy the freedom to have a fulfilling career in addition to having enough time for personal activities.
The real estate treadmill is killing you, taking its toll on your physical health and sanity each day. You need to know that there's a light at the end of the tunnel, and that you will reap the rewards of your hard work. – Christopher Waters
As we all know, Intel is great. But, in order to prepare for the future, you really need to take some time and reflect on who your customers are and on what they need.
Take a look at your strengths and areas to improve. Are they aligned with the bigger goals in your life? Take, for example, what you want for the year ahead.
The best way to spend your time is on developing a team with business savvy. With the right people in place, you can free up your time from knowing all aspects of the business. You should focus on delegating and strategizing portions of the business that other people are better suited for.
Books are great resources for information, but the information in the book isn't powerful unless it's applied.
That's it for this blog CORE Member, remember to subscribe to our channel and if you feel like we've delivered value please share this blog with ONE person. That's right just one person as a token of your appreciation for the hard work we put into making content that educates and helps you on your mission of building your own fortune. Remember you can watch blog after blog, but it isn't until you actually take action that you'll start to see results. See you soon!
[mashshare]
---