7 Benefits of Being Zillow Agent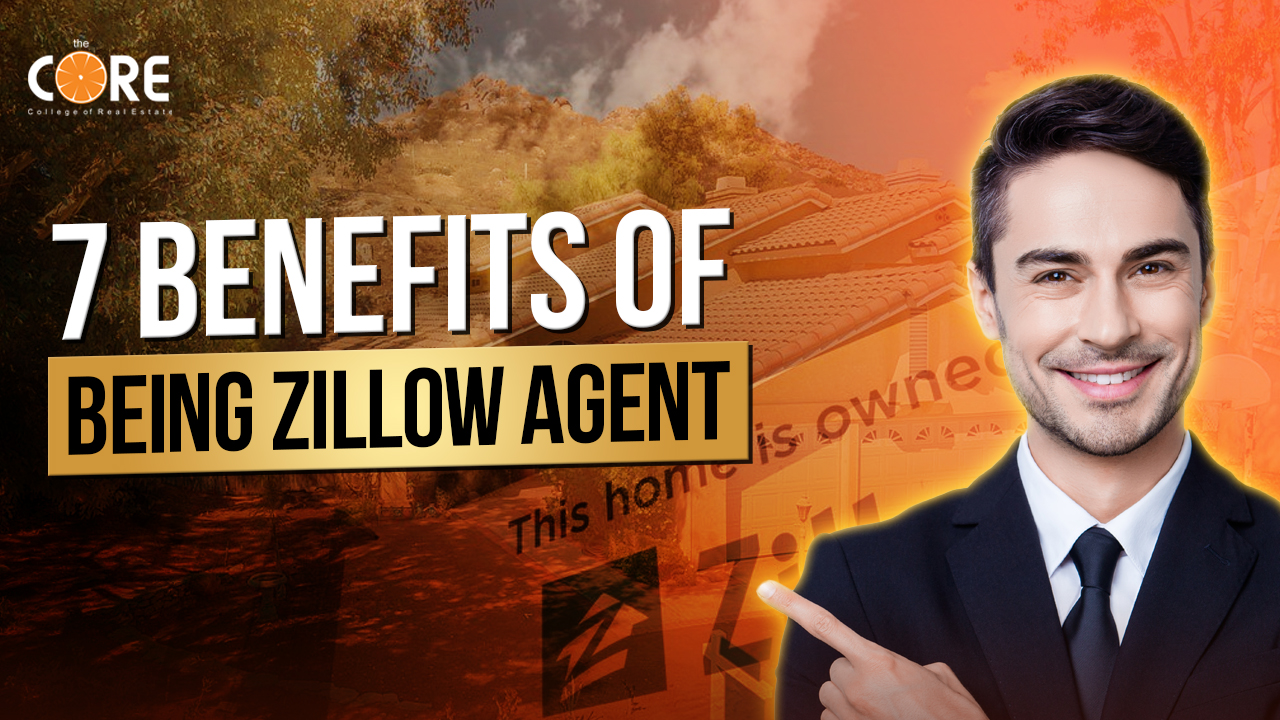 [mashshare]
People would have laughed at you if you had told them a decade ago that there are benefits in being a Zillow agent. The internet has made it easier than ever to learn just about anything you want. So with all this content and information available, how did you know which ones to learn from and which ones actually work?"
"Luckily for you, CORE Member, we've produced a list of the ten best and most profitable online free courses available right now. Remember, that while the first step is completing any of these amazing courses, the second and possibly more important step is taking action even if it's imperfect action.
Zillow is the largest real estate search engine on the internet, offering real estate agents an effective advertising platform with per-lead pricing beginning around $20. Zillow Premier Agent (ZPA), which attracts more than 36 million visitors per month, can increase your views and leads, but is it worth the price?
Why We Advocate Zillow Premier Agent
According to the National Association of Realtors (NAR), 97% of homebuyers use the internet to conduct their home search; therefore, establishing a strong presence on Zillow could be the key to capturing these leads. For real estate agents who represent and claim their sales listings on Zillow, Zillow Premier Agent is effective. ZPA provides agents seeking buyer clients with buyer leads per location at varying pricing tiers.
Who Zillow Premier Agent Benefits
Multiple sales listings are represented by agents, teams, or brokerages: When you claim your listings on Zillow as a Premier Agent, you are given top priority status. You will be the first agent on the listing, drawing more attention to your Zillow profile so that potential clients can contact you. This is one of the reasons why it made our list of the 41 best software and tools for real estate agents.
ZPA is a highly effective platform for real estate agents and teams seeking buyer leads, as opposed to helping agents obtain sales listings. Because so many active buyers visit Zillow's listings during their home search, it provides a steady stream of buyer leads that real estate agents can convert into clients.
Real estate agents and brokers who effectively capture and convert leads over the phone: When a lead is captured by Zillow Premier Agent, it is sent directly to the agent's phone so that preferences, finances, and other qualifications can be discussed. With the ZPA system, agents who excel at phone communication will be the most profitable. Therefore, it is one of the best real estate lead generation websites for those who want to maximise online visibility but don't want to rely on website traffic.
Who Zillow Premier Agent Doesn't Suit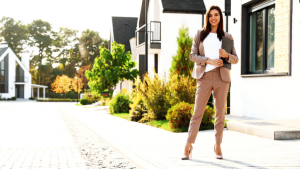 Companies that require a robust CRM: Although Zillow offers a customer relationship manager (CRM), it has only basic features such as task reminders and client insights. Consider a CRM like Pipedrive for enhanced communication, pipeline management, and reporting capabilities, or take a look at our top real estate CRMs.
Agents and firms interested in purchasing exclusive leads: Although Zillow generates a steady stream of leads, they are not typically exclusive. As a result, it becomes more difficult to convert them into clients due to competition from other agents. Market Leader and other websites that generate leads can provide exclusive leads; for more information, see the list of the best places to purchase real estate leads.
Agents who wish to build IDX websites and landing pages for their businesses: ZPA is not the best option for agents and brokerages that wish to increase their online exposure by utilising landing pages and a website. Examine Placester's real estate website and landing page customization options, or consult our directory of the top real estate lead generation companies for additional choices.
Zillow Premier Agent Overview
PROS
Unique positioning on your listings
Greater exposure for unclaimed listings
CRM integrated
U.S.'s most popular real estate listing website.
Your profile and reviews demonstrate your value.
CONS
Can be costly depending on location.
Can be aggressive
No assurance that prospects will become clients.
Leads are not unique.
Limited seller leads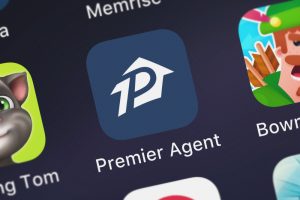 How Much Zillow Premier Agent Costs
Zillow is available for free to homebuyers, sellers, and real estate agents to a certain extent. It provides free basic services and multiple listing services (MLS) for real estate agents and brokerages to post listings and claim Zillow listings.
On Zillow, real estate professionals can use two paid services to generate leads. These services include a cost-per-lead model and a "success fee" that is deducted from the escrow account after the sale is finalised.
The cost of advertising with Zillow Premier Agent ranges from $20 to $60 per lead, depending on ZIP code sales, ad spend, and competition.
Cost of Zillow Flex: Zillow will connect you with homebuyer leads at no upfront cost. You nurture the lead and pay a success fee based on a percentage when a transaction is closed.
While Zillow does not disclose its exact costs, you can determine which method of lead generation is optimal for your business. Flex could be particularly beneficial for new agents who require sources of high-quality leads to attract clients and initiate the referral process. For agents who already have an established method for nurturing leads and maximising conversions, advertising with ZPA may have a higher return on investment (ROI).
How to Manage Your Advertising Budget for Zillow Premier Agent
In the "My Ads" section of the Zillow Premier Agent dashboard, ZIP codes can be explored. This data shows the average home value for a ZIP code, the estimated monthly connections you'll make, the estimated monthly leads you'll receive based on your budget share and voice, the estimated ROI over six months, and the monthly budget you'll be charged for each one. These items indicate how much you'll need to spend to generate the desired number of leads in your ZIP code.
Once you are satisfied with the statistics of your ZIP code, determine your budget and market share relative to competing agents, then complete your purchase. Change your preferences as frequently as necessary to increase or decrease your budget and share of voice, or alter your ZIP code at any time. This type of advertising can be especially beneficial for real estate agents who specialise in a niche or who generate leads through real estate farming.
Zillow Premier Agent Features
Zillow already offers many free features with a real estate agent account, such as listing properties, adding photos and video, mobile apps, data reports, claiming your listings, and a customer relationship manager (CRM). Zillow Premier Agent ads lead generation options, ad placement, additional listing photos and videos, third-party lead integrations, and more to Zillow's features.
These components allow individual agents, teams, or brokerages to streamline communication and monitor lead activity to maximise the generation of real estate leads. Additionally, ZPA assists in tracking your success rate and return on investment (ROI) for each lead.
Here is a closer look at the features of Zillow Premier Agent:
General Features
Listing management
Lead development
Contact and organisation administration
Projection and account
Listing management and lead generation are key features of the Zillow Premier Agent platform. When an agent, team, or brokerage advertises listings on ZPA, they receive premium placement on Truila.com, StreetEasy, and HotPads in addition to generating leads and gaining exposure on the most-visited listing website. Using the data collected by ZPA's expansive platform, you can organise your contacts and generate custom reports.
Advertising Placement
Claim privileged listings
Listing on non-exclusive directories
Maximum exposure on multiple platforms
As previously stated, Zillow Premier Agent ensures placement on their site and partner sites such as Trulia, HotPads, and StreetEasy. All of these platforms can greatly enhance your ability to generate leads and build brand awareness. When you post an exclusive listing as a Premier Agent and claim your listing, your image, contact information, and reviews will be displayed in the prime position next to your listing.
Since 73% of homebuyers choose the first agent they interview, being listed first is advantageous. Even if you do not have an exclusive listing, as a ZPA you are automatically added to unclaimed listings in your chosen ZIP code, allowing you to generate more leads. This structure is particularly advantageous for new agents just entering the real estate industry.
Zillow Premier Agent CRM
Lead and pipeline administration
Task management
Email marketing
The Zillow Premier Agent CRM provides insight into homebuyers by allowing you to see which properties clients view and which listings they save. It also allows you to send personalised text messages directly from the platform to leads.
Customise your pipelines to automate task reminders and maintain client-specific notes to ensure your communication is current. Directly through the ZPA CRM, email marketing activities such as templates, automated follow-up, and drip campaigns can also be created. This saves you time and effort as opposed to recreating repetitive emails and spending hours on lead follow-up tasks.
ROI Calculator
Know your expenditures and returns
Adjust your finances
Customised reports for your company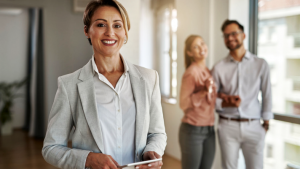 A successful real estate professional must understand their return on investment (ROI) in order to manage their budget and determine their business's next steps. While Zillow Premier Agent is likely a worthwhile investment, savvy agents will use the ZPA ROI calculator to confirm and quantify the value of their ZPA investment. The ROI calculator is intended to calculate the following figures:
Current commission earnings following splits
Overall return on investment in Zillow Premier Agent
Profit after dividends and expenditures.
How effective your ZIP codes are.
Utilise this data to determine whether you need to increase, decrease, or completely reevaluate your ZPA strategy to increase conversion rates. For instance, if one ZIP code consistently outperforms another, you may decide to allocate your entire advertising budget to the high-performing region and eliminate spending on the underperforming region.
Pipeline & Transaction Management
Current communication monitoring
Online and mobile app access
Automate obligations and reminders
Jillian Jones' Zillow Premier Agent sample profile overview.
Use the Zillow Premier Agent website or mobile app to manage transactions through your CRM. Categorise your leads into different pipelines to determine appropriate communication strategies. This pipeline and transaction management system allows you to distinguish between short-term and long-term clients in order to establish priorities and goals for your real estate company.
Zillow describes the important data points in the preceding image.
Status in the life cycle of your relationship: Upon entering your system, all leads are automatically set to "New." Once you've scheduled an initial conversation with a contact, update their status to "Appointment set" and continue to do so as your relationship develops.
Notes: Add notes to the profile of a contact regarding their search preferences, financial status, and even personal information you wish to remember. Refer to your notes when you re-engage the prospect to ensure a personalised conversation and connection.
Time frame to move: To better prioritise clients, track when your lead intends to move. Some clients will require immediate attention, while others will require less frequent but long-term care.
Create tasks and reminders to keep track of your communication with leads and clients, as well as when you intend to communicate with them again.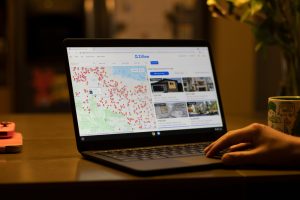 Also, take note of the right sidebar, which provides insights into your client's Zillow home viewing and saving activity. View the open rate and the most recent time a client visited the Zillow platform to monitor the status of your emails.
Zillow 3D Property
Integrate virtual tours into your listings.
Share videos across numerous platforms
Directly captured video tours on mobile devices
The 3D Home Tour of a Zillow Premier Agent in action on mobile and desktop.
Active Zillow Premier Agent 3D Home Tour screenshot
Zillow Premier Agent enables you to include Zillow 3D Home to capture your listing in 3D video, in addition to including beautiful photography. According to Zillow, 3D home tour videos receive 37% more views and sell 14% faster than those without.
You can also share your video on your website, the Multiple Listing Service (MLS), and social media to increase exposure to potential buyers. Consider purchasing the Ricoh Theta camera to enhance your 3D videos, even though you can use your phone's camera.
Mobile App
Mobile communication
Instantaneous CRM updates via the app
Notifications
Zillow Premier Agent task management via mobile application
Zillow Premier Agent mobile app task management
28% of agents spend the majority of their time at showings, on-site with clients, or at other functions. As a result, a mobile app is a crucial component of Zillow Premier Agent. Keep track of your leads with real-time alerts and communicate with customers via text, email, or phone. For on-the-go reminders, you can manage your tasks and update your statuses directly from the app.
Integrating Third-Party Lead Sources
One centralised system for leads
Organisation of relationships
Communication management
In addition to tracking leads from Zillow's platform, the Zillow Premier Agent CRM can also consolidate leads from multiple third-party platforms. Tech Connect is Zillow's application programming interface (API) that links ZPA to other websites that generate real estate leads. This makes it a one-stop-shop for lead follow-up, eliminating the need to switch between multiple platforms or lose track of valuable lead opportunities.
Solutions for Groups and Agencies
Specific platform for teams and brokerages
Observe performance
Training and assistance offered
Example Zillow profile of Julie Hudson
Zillow team profile example.
Team leaders and brokerage owners can use Zillow Premier Agent tools to their agents' and businesses' financial advantage. Generate leads to distribute to your team and track agent performance, lead count, and conversion percentages in order to foster growth and increase revenue for your real estate company. A SPA consultant may also provide guidance on how to train and expand your team or brokerage.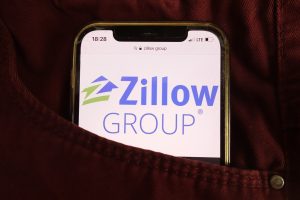 Additional characteristics include:
Designate specific leads to specific team members based on location, price, MLS number, and other criteria.
Team composition: Create a group bio, aggregate reviews, and pool listings to demonstrate your team's experience and credibility to new leads.
Phone lead transmission: By routing calls from leads to multiple agents, you can prevent them from going to voicemail or being lost.
Brokerage branding: Through the Premier Broker program, you can create a profile with your own brand and gain access to enhanced reporting capabilities.
Simplicity of Use
Signing up for Zillow Premier Agent via their website with your email address is simple. Verify your licence number and expiration date by having your real estate licence readily accessible. After signing up, a ZPA support specialist will contact you by phone and email to get you started on the platform.
Once you've logged in, you'll see menu options for posting listings, advertising on Zillow, utilising the CRM, and more. Additionally, you can contact support specialists via phone or email 24/7 for answers to specific questions and account-related information.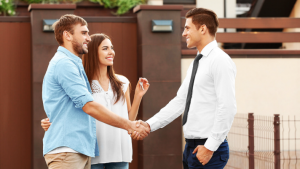 Evaluations by Users of Zillow Premier Agent
Customers find the Zillow Premier Agent platform interface to be very user-friendly and straightforward to navigate. In addition, they believe that the ability to change advertising ZIP codes on the fly is advantageous for generating leads in specific regions. This allows them to better manage their budget and allocate funds to more lucrative ZIP codes.
Based on 727 ratings, Consumer Affairs received a 3.9 out of 5 stars.
2.5 stars out of 5 based on 41 reviews of G2
Customers Featured: 4.7 out of 5 based on 2078 ratings
Numerous agents believe the leads are of low quality and are not worth the high cost of receiving them. Some users view the concierge program as an impediment to converting leads and prefer to contact leads independently. Since Zillow leads are not guaranteed and you will be competing with multiple agents, you should consider Market Leader, which guarantees a certain number of (exclusive) buyer and seller leads per month.
Zillow is the most popular real estate listing website in the world, with over 36 million unique monthly visitors. While real estate agents provide their clients with MLS login credentials, the majority of buyers continue to search third-party listing sites for properties. Whether you like real estate websites like Zillow and Trulia or not, your business must have a presence on these platforms.
On Zillow, creating a real estate profile is free. If you do not already have a complete Zillow profile, here are seven steps to create one.
A free Zillow real estate profile is outstanding, but a Zillow Premier Agent profile is where inbound leads are generated. But is it worth it to become a Zillow Premier Agent? Before we delve into the key benefits of becoming a Zillow Premier Agent, let's examine the pricing options.
Premier Agents are offered two distinct payment packages by Zillow. Under the standard plan, agents pay in advance for a share of voice within a given zip code. The flex plan permits Premier Agents to make connections and generate leads without upfront payment to Zillow. Instead, Zillow charges a success fee following the closing.
The flex plan is advantageous to powerful converters because, over time, these agents receive a larger proportion of connections. The standard plan costs between $20 and $60 per lead, depending on the agent's zip code.
Your chosen plan will depend on your real estate strategy. Regardless, being a Zillow Premier Agent has numerous advantages.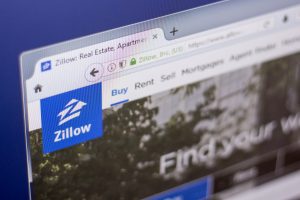 Below are seven benefits of becoming a Premier Agent that, in our opinion, completely justify the price:
Zillow provides a connection to active buyers and sellers
The advantage of Zillow Premier Agent is that Zillow actively connects you with buyers and sellers who are motivated. On listings that are yours, Zillow places your contact information and a request form as the first option for inquiring about the listing.
On listings for which the agent has not paid for Zillow Premier Agent, three Premier Agents are displayed as the first contact options. In addition, a buyer can request information about a listing, and depending on your share of voice, Zillow may put them in contact with you if the listing is in your zip code.
When sellers look up their home address on Google or Zillow, Zillow prompts them to claim their property. Zillow populates lead capture forms with the provided information to encourage users to consult with a Premier Agent. These forms are delivered to Premier Agents participating in the Seller Boost Program.
You are featured on Zillow's Agent Finder.
The Agent Finder tool is visible on Zillow's navigation bar. This tool enables buyers and sellers to search for a local agent. Once a potential customer inputs their city or zip code, local agents are displayed on the page.
There is a Featured Agents section above the agent list where the Premier Agents of a given city are displayed. When you are a Premier Agent, your chances of receiving a click on your profile from the Agent Finder page are significantly increased.
Zillow provides an insider's view of the competition.
Premier Agents can use Zillow to determine how much their competition is spending in each zip code. This feature is an enormous advantage for agents seeking to gain an advantage over Zillow. If you notice a local agent doing well on Zillow, view their profile and then click on ad tools to determine what they're doing. Additionally, examine their actual profile to determine what stands out.
Zillow Premier Facilitates Hyperlocal Marketing Efforts.
There are numerous advantages to concentrating your real estate marketing efforts on a specific area, and Zillow makes it simple to do so. Simply conduct market research and identify two to three zip codes that will allow you to achieve your 2015 sales goals. Then, consult a Zillow expert for assistance in determining where to begin and establishing yourself as a local real estate expert.
Your Profile Will Without a Doubt Make an Impression
There are no games of chance. With Zillow, you will always be aware of the exact number of ad impressions you will receive each month. Few services make this claim, but Zillow's network is so large and well-established that they can and do. Working with real numbers, as opposed to hypothetical ones, makes it easier to manage your real estate marketing budget.
Pro Tip:
To optimise your lead generation efforts, collect as many Zillow Premier Agent reviews from past customers as possible.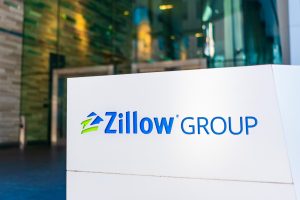 Zillow Provides Advantages Other Platforms Do Not
Zillow does not have hidden fees, leads sent to multiple agents that force you to race the clock, or inadequate branding. Instead, you will enjoy exclusive lead routing, robust personal branding, and a pricing model that is completely transparent.
Convenient Management & Additional Branding Provide Added Value
Zillow also provides Premier agents with an app that allows them to manage their profile and contacts from a mobile device, a new premarket feature that allows them to advertise soon-to-be-listed properties, and multiple branding opportunities on competitor and unlisted properties.
How to distinguish yourself as a real estate agent on Zillow?
Several essential steps can help your Zillow real estate agent profile stand out:
Complete your profile information.
If you are a member of Zillow, your profile must contain all of the required information. Their algorithms favour robust agent profiles over those that are sparse.
You want buyers and sellers to discover your profile, and completing it gives you the best chance.
Upload a professional portrait of yourself.
First impressions are crucial. Several real estate agents on Zillow have no profile image, or even worse, an out-of-date, unprofessional headshot.
Your profile picture should reflect your brand. It must be of high calibre and in focus. Hire a professional to take your headshot at all times. Ensure that your headshot is updated at least every two years.
Utilise a qualified real estate photographer.
Your Zillow profile contains a section for both current and previous listings. Hiring a professional real estate photographer for all of your listings is the best thing you can do for your clients and brand image.
You desire the listing thumbnails to be captivating and of high quality. In addition, listings with professional photography receive twice as many clicks as those with amateur photography.
Prospective clients want to know that you are marketing their property and have a plan to sell it quickly and for a higher price. In addition, emphasise the listing with a virtual tour such as Zillow 3D Home®.
Always follow up on Zillow-generated leads.
If you pay for Zillow Premier Agent status, it is in your best interest to actively pursue leads. Zillow facilitates communication between you and prospective clients. It is then your responsibility to maintain communication. Ask the necessary questions, schedule a listing appointment, or determine where they are in the purchasing process. Consider developing an email marketing strategy in which leads are placed in a nurturing drip campaign.
Becoming a Zillow Premier Agent expedites the growth of your real estate business by providing you with powerful tools for lead generation and insightful data. Get a quote today to become a Zillow Premier Agent if you're interested in increasing your brand awareness, generating valuable buyer and seller leads, and gaining access to market insights.
As the most visited real estate listings website in the United States, Zillow is an effective way to promote your brand and listings. Adding the Zillow Premier Agent platform to its free features can be a lucrative way to generate buyer leads and expand your real estate business. You can easily adjust your budget and calculate your return on investment (ROI) to determine what works best to build a successful real estate business and pipeline of leads, regardless of the cost.
That's it for this blog CORE Member, remember to subscribe to our channel and if you feel like we've delivered value please share this blog with ONE person. That's right just one person as a token of your appreciation for the hard work we put into making content that educates and helps you on your mission of building your own fortune.  Remember you can read blog after blog, but it isn't until you actually take action that you'll start to see results.  See you soon!
[mashshare]
---