6 Tips to Save Time And Money When Moving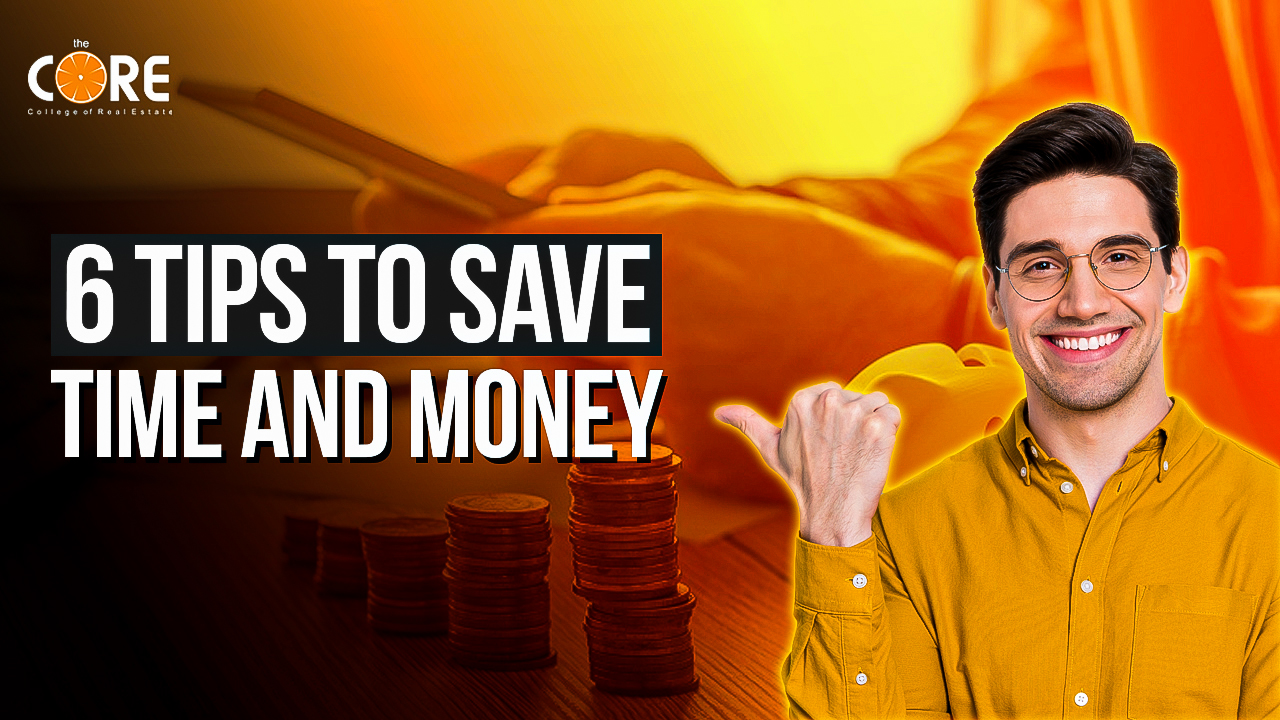 [mashshare]
Moving is a time-consuming and expensive process, so it's important to find ways to reduce the costs while taking your time. One way to do that is by using moving services that are less expensive and offer more flexibility. Whether you are interested in calculating how much you will pay for a moving company or finding out how to prepare your own move.
When you move, it can be a difficult time. On one hand, you want to pack the essentials and sell your house as quickly as possible before your new address is out of date if you want to take care of yourself and all the emotions that come with moving. 
Luckily for you, CORE Member, this blog gives you some tips to help you save money and take your time in the process.
Moving is a thrilling experience for many people because you are leaving your current location for a new one of your choosing. There are so many fresh adventures waiting for you.
Of course, moving your belongings is necessary before you can enjoy those activities. Additionally, that can be costly and frustrating.
Fortunately, there are steps you may take to reduce the cost of moving. It is sense to look for strategies to reduce your spending when moving costs are a worry.
There may still be expenses, but learning to make saves wherever you can is a great strategy to make sure you reach your destination without going over budget.
Tip#1:  Use A Local Moving Company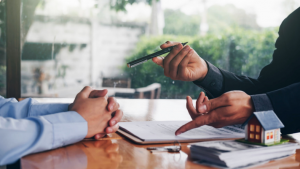 Utilizing local moving companies and groups is advantageous when moving to new areas because they are typically affordable. In comparison to far-off moving businesses, they can also offer better and more seamless services.
Local moving firms and their staff can be at your home to quickly address your problems because they are familiar with the area. Additionally, a local moving company is typically reliable because they are already familiar with the procedures in your community. They may also provide you with outstanding customer service because they are more likely to be approachable and willing to go above and above for neighbors.
It's time to get organized whether you're moving to a new home in two years or two months.
Even if it will be some time until your move, planning ahead might help you save a lot of money. Hold off on purchasing new furniture or other bulky goods, for instance, until after the move so you may get rid of the old one and save money by not having to transport it to your new home. The less you take, the more you will save because most removalists charge by the cubic meter.
Tip#2: Develop a move strategy
Creating a move strategy is the best method to save money while relocating to a new home. Although it seems extravagant, it is quite required. Later on, you'll be grateful we did. Making your move strategy is something you should do as soon as you can because it's never too early to do so. Avoid putting it off further because doing so will simply make it more difficult for yourself.
A move strategy is a written list of all the things you must finish by when. You can ensure that you stay on track and don't skip any important phases in the moving process by outlining everything in advance so that you can see the chronology of upcoming occurrences. Pre-planning also helps you save money since you may avoid making foolish, expensive judgments at the last minute when you're under pressure from being unprepared.
Additionally, there are other fees and unfinished duties that slip our minds as we prepare to relocate. We frequently don't become aware of these until it is too late to search around for the best deals. You will have plenty of time to uncover the best deals if you conduct your study early enough to make sure your Move Strategy addresses everything.
Consider the approaches you will use to each of the Move Strategy's tasks. Your Move Strategy should include the following tasks, among others:
Budget yourself.

Inform your landlord or real estate agent when you plan to vacate the property.

Pay any outstanding debts.

Start gathering storage and packing boxes.

Identify the things you don't want to bring with you and sell them at a garage sale, online, or by donating them to a charity.

Start packing any goods you won't needbefor    . Eg. decorations for Christmas.

List all of your content.

Plan your route and stop if you're driving, or make travel arrangements like lodging and flights.

arrangements for pets

For household power, gas, insurance, internet, and pay TV, get in touch with the utility services.

Reroute your mail

Clean out the fridge and pantry, and turn off all the appliances.

Ask friends and family if they have any extra keys.
Tip#3: Set a budget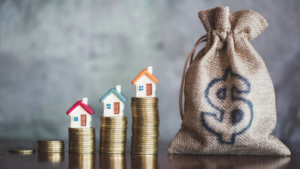 You've already established a time restriction in your move strategy, but you need also allocate a move budget that is divided up into sections for each activity.
The first step in doing this is to evaluate your financial situation and decide how much you would ideally and realistically like to establish as your annual maximum spending allowance. You will need to conduct some research into the typical costs associated with each task. Keep in mind that your time is also a cost, so you must use it wisely.
Again, there are many costs associated with moving to a new home that are frequently missed or forgotten, including little one-time purchases like a new shower curtain. Budgeting for these expenses in your move is important since they do add up.
The cost of gas and meals is another expense that is frequently disregarded. If you're driving your car to your new home, be sure to budget plenty for gas and have some extra cash on hand in case something goes wrong with it. Due to the possibility of eating out or even snacking in airports, meals when travelling can be highly expensive.
In order to avoid paying storage and transportation costs, you must be prepared for both the moving process and the delivery of your new home. You might try to get the movers to agree to a day or two in advance if you know it will take longer. However, you'll have to pay the movers more if you wait to mention it until they arrive.
You may make sure you have enough money to cover yourself for the relocation while still covering everyday expenses once you've added up your anticipated overall moving costs. This is why starting the budget early will enable any issues to be resolved more quickly.
Keep track of your moving costs cumulatively as you go along to make sure you stay on budget.
Tip#4: List all your content
Beds, mattresses, bedside tables, bookshelves, chairs, chests of drawers, desks, dressing table,and many more. The list is endless! How do I move it all!?
Over the years, our households accumulate furniture, appliances and other items.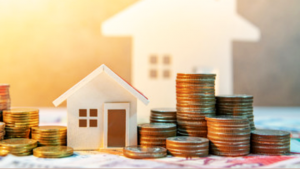 We frequently misjudge the amount of this material we will need to move and the amount of space the removalist vehicle will require to accommodate it. A list of all the content you intend to relocate and the content you intend to leave behind should therefore be one of the key components of your move strategy. This enables you to estimate the amount of space you need more precisely. However, keep in mind that the cost of purchasing new furniture once you move into your new home will be far more than any moving fees, so if it's a piece of furniture you really must move, bring it with you!
Listing all of your belongings also allows you to make inventory lists to attach to each box as you pack it and indicate which room it will go in. This will make it easier for you to unpack, and saving money by doing everything yourself rather than employing an experienced packer will also help. It's also a good idea to save a copy of these inventory lists and photos of the contents of each box so that you may file an insurance claim in the event that something were to happen to the contents. It is really helpful and worth the time to label your items and boxes because it will make things simple for you when you arrive.
Because of this, it's critical to protect your possessions by selecting a company like MUVAL that offers dependable delivery, confirmed secure payments, and most importantly, every move is fully insured from pick-up to drop-off. As a result, you can save money on insurance and the moving company will thank you for taking the time to organize your belongings.
Tip#5:Sell your unwanted stuff.
Take the time to decide which products you want to keep and which ones you want to discard after you have listed all of your stuff.
Set the items you wish to retain aside to be packed; sort the remaining items into two piles: those you think will sell well and those that can be given or thrown out.
What people will desire to purchase will surprise you. You can easily relocate your unwanted products in a number of ways:
First, a garage  sale
If you have the time, a garage sale is frequently the greatest place to start when trying to sell your unwanted stuff. You may easily advertise your garage sale on Facebook groups for "Buy, Swap, and Sell" in your neighborhood. If you have children, involve them in decorating the signs. Real estate agencies frequently have used corrugated boxes that you can post around the neighborhood and use the back of to write the information.
Second, Online listing
The quickest option to sell every item and arrange for individuals to view the stuff at their convenience is to list each item online if you are a bit time strapped. Typically, Gumtree and your local Facebook Buy, Swap, Sell groups are the greatest venues to sell these products online. They are both available for free, and many locals are interested in them.
Third, Give to a good cause: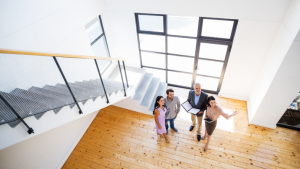 The next best option, if you've attempted to sell your belongings but are unsuccessful, is to donate them to your neighborhood charity or thrift store, especially Salvation Army Stores (Salvos) or St. Vincent De Paul (Vinnies), where the items will be resold and the proceeds will benefit a worthwhile cause. Additionally, these charities frequently have trucks that will come up and pick up bulk items if the items are too big or bulky but are in good condition.
You can request a garbage collection from your local government for all the stuff you still have. You can put your goods in the front of your house, submit the collection online, and the council will take them up on a specific day. If all else fails, ask a friend with a ute or rent one to transport the extra items to the nearest landfill.
Tip#6:Start packing and Book your move.
Start packing as soon as possible now that you are aware of what needs to be moved. It will be simpler to move when you get on top of packing away your non-essential possessions sooner rather than later. Make sure to set aside frequently used goods and only keep what you absolutely must have on a regular basis (toaster, kettle, basic cutlery, and plates).
We advise the following if you are unclear of where to begin:
Get some different packing boxes from the store. The smaller, heavier products are frequently best packed in compact, sturdy boxes. And bigger boxes for the heavier, bulkier stuff. A quick google search will be helpful if you're unaware of how to pack your belongings. How to pack your glassware and delicate things is a question we frequently receive.

Wrap objects that you don't want damaged or that could get scratched in shipping using butcher paper, old magazines, or newspapers.

Get "Clothes Hanger Boxes" so you can hang your clothes vertically. Just take them out of the closet, put them in the box, and then seal it after it's full. This will help you save a ton of time.

There are many reputable packing businesses that will come in and pack your possessions if packing isn't your thing or you simply lack the time. Many will provide everything they need for the job and charge by the hour.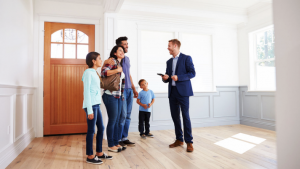 Start looking at travel options eight to twelve weeks prior to your move. Finding a removal company that might be able to fit your goods on a truck that is already partially full and heading to or from the location you need to get to can often save you a small sum if you give yourself plenty of time to search for one. Many moving firms desire to utilize the entire space of their truck, but frequently, many moves only occupy a percentage of their vehicle, leaving room available to be purchased. This practice is known as backloading within the industry.
Now You're Ready to Save Time and Money on Your Move!
At the end of the day, the best way to save money on your move is to be prepared and organized. Be sure the moving company you choose is up front with how they quote and possible extra charges so there are no surprises at the end. Some companies will advertise a great moving rate or may provide you with a low quote, but be aware that the price could change if there are variables in their quote, such as the time or date you need to move, the amount of time you'll have movers on site, or the weight of your contents.
That's it for this blog CORE Member, remember to subscribe to our channel and if you feel like we've delivered value please share this blogwith ONE person. That's right just one person as a token of your appreciation for the hard work we put into making content that educates and helps you on your mission of building your own fortune. Remember you can read blog after blog, but it isn't until you actually take action that you'll start to see results. See you soon.
[mashshare]
---