5 Steps to Building Your Professional Real Estate Referral Network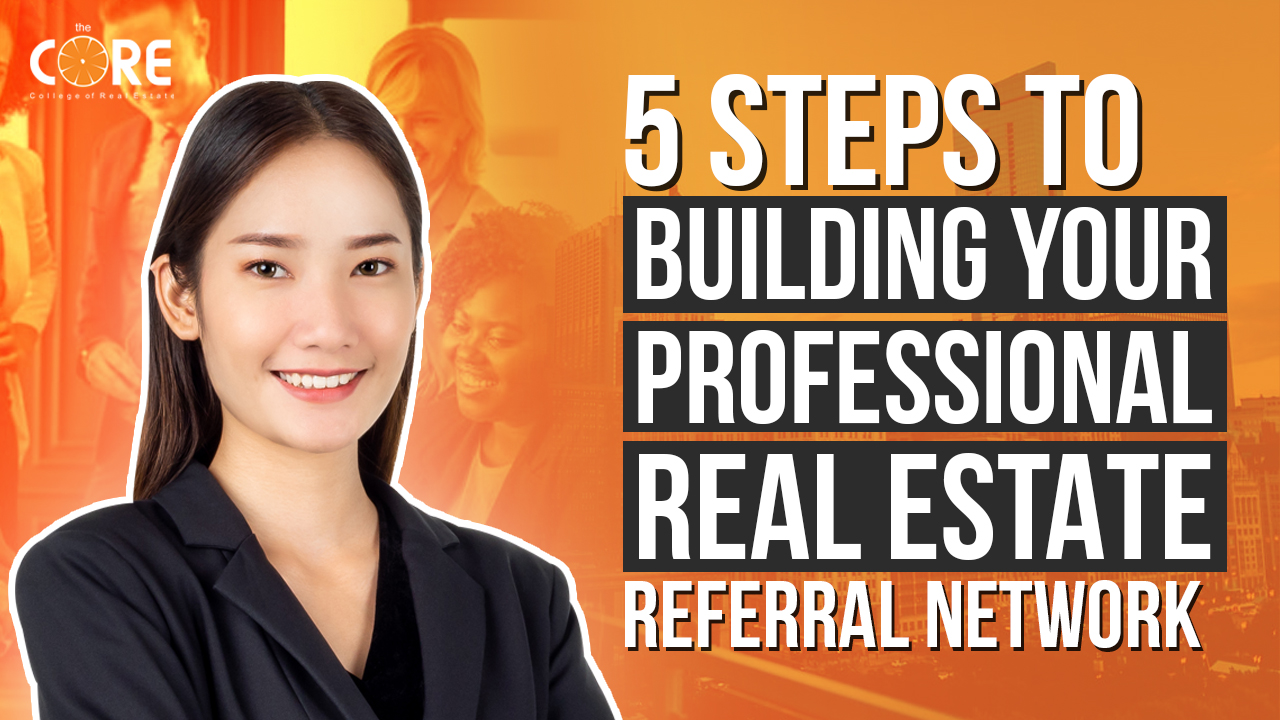 [mashshare]
When you think about real estate referrals you probably think first about your former clients and other members of your sphere of influence. For real estate referrals, your professional network is an important resource to consider. These networks include both those in the same field as you and those from different fields, like lenders, stagers, contractors, and attorneys. How can you build a robust, reliable network that will provide you with referrals year after year? It is important to be transparent with those in your network and ensure that they are qualified. If the person who referred you wants an item, it is recommended to offer them some sort of incentive to maintain your integrity and professionalism. So if you are looking for tips and steps on how to build your referral network, then you have come to the right place.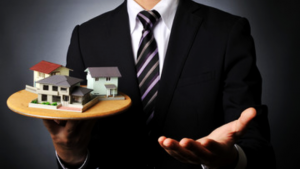 For today's blog, exclusive to our Core members, we will be talking about how you can build your professional real estate referral network in just 5 easy steps. Referrals are one of the most valuable sources of real estate lead generation because they are likely to convert into clients. 41% of people that sold homes found their agent with a referral. There are multiple types and ways to increase your pool of referred leads, and that is the beauty of real estate referrals. Generating referrals from multiple sources will help you get connected with different types of home buyers and sellers that can continue to refer you to your ideal clients. So before we get into the steps and tips, let us know the three most common styles of real estate referrals. 
The most common and well-known type of referral is from a current or former client to another potential client. Client-to-agent referrals occur when your clients develop a strong sense of loyalty and refer you to other people looking for agents. To generate these types of referrals frequently, show that you provide valuable services by providing good customer service. However, even when you successfully provide top-notch service, you shouldn't leave referrals up to chance. Make sure to always ask your clients for referrals. In addition to providing top-notch service in the past, make sure you have a conversation with them and ask them to recommend your services to others as well. Ask them if they know of any other people that might need your services and thank them when they give a recommendation. It will help you generate leads from one client for years.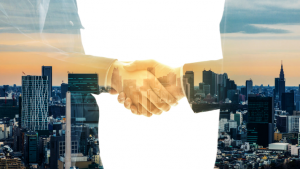 When one of your clients moves to an area outside of your farm, agent-to-agent real estate referrals are a great option. Your client will be matched with a trusted and knowledgeable connection who can help them get settled in an area you're unfamiliar with, but where you know they'll feel comfortable. Agents can also work together to generate leads and generate income during this process. The agent-to-agent referral process is different when it comes to business in the real estate world. The agent who sends a potential client to another agent receives a real estate referral fee as a commission. This is typically done by writing up an agreement, which clearly states who the contact is and their contact information, whether they are selling or buying, and where their referral fee will come from. This should be sent to the receiving agent's broker or office manager for them to sign.
And lastly is the business to agent referrals. And if you don't know, local businesses are a great source for referrals. They're an especially good option when you've partnered with other real estate-related companies, like mortgage brokers, banks, and attorneys. Partnerships in similar fields are easier to create because they're mutually beneficial. You can create business partnerships with or without a formal agreement for compensation. Even without a referral agreement, it is always good to build relationships with business owners in every field, from restaurants and coffee shops to professional services like lawyers, doctors, dentists, and financial advisers. When a new lead or client shares that someone referred them to you, always follow up with a personal note and small pop-by gift to keep the relationship open and encourage continual referrals from that business.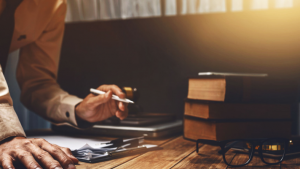 Established real estate agents have an advantage in their field because they have referral networks that people trust. People are more likely to give you a chance if someone they know vouches for your work. From building an email list to working on your website, these are the fundamentals to getting more referrals. So here are the steps to build your professional real estate referral network
The first thing you'll need to do is to choose the professionals with whom you want to network with very carefully. This is not the time to reach out simply based on personal preference or second-hand friend of a friend information. What you want to do is to find those people who are experienced and hard-working, who are ready to give clients the same level of dedicated, responsive performance that you provide yourself. It is important to remember that as a professional, everything your affiliated providers do reflects on you. Even if clients love you, they'll think of the professionals around you as part of your "team." That means any dissatisfaction they have with your affiliated colleagues will become an experience they associate with you.
If you're serious about cultivating a process for professional referrals, make sure to take the appropriate, formal steps. Don't send them a message on social media—they might mistake your inquiry as spam. Send an email or schedule an appointment with them through their scheduler to discuss ways that you can collaborate with them via phone, Zoom, or an in-person meeting. So if you know someone who knows them, you can ask for an email introduction to smooth the way and establish that you are bona fide. If you don't, let them know how you heard about them—from your broker, a colleague, a client, or their work from a recent transaction.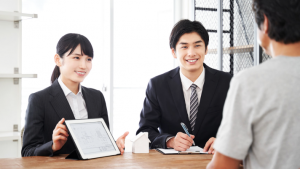 So once you have discussed ways that you can refer clients to each other, you can then negotiate a process for providing referrals and discuss compensation, if appropriate. Have an attorney help you put together a standard referral agreement outlining what constitutes a referral and how much you'll pay each other, as well as how that payment will be structured. When it comes to fees and compensation from brokers, it is a sensitive subject in many areas. However, usually, you can only get a referral fee if you are a licensed agent and the other broker is also licensed, and then the fee is paid out at the close of the transaction. Be sure to check with your local association for more information about what specific regulations there may be about referrals by affiliated professionals.
There are a lot of ways where a referral can take place. One is that a referral partner may receive a referral from you via email introduction, and then work with the client independently. They may also provide you with a discount in lieu of a referral fee when you book their services directly as part of the package of services you provide to the client. A referral partner may receive an email introduction from you and work with the client right away while deferring their service fee until closing. With this, you may choose to provide additional convenience and value-added services by deferring service fees. Just remember that if your client reaches out to a professional independently, the professional may not be considered the source of the referral. So if you find out that one of your clients is working with one of your partners, it is important to put a process in place for clarity and then follow up.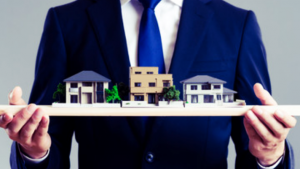 Staying connected with your referral source is vital because that's who you're going to think of first when they have a new client. Share content, collaborate on mutually beneficial opportunities, and build a more professional relationship to strengthen the working relationship. These also include co-creating content like blog posts, videos, and podcast episodes, coming up with marketing collateral that promotes both of you, and then splitting the costs, incorporating referrals into your drip campaigns and sales funnels, co-hosting some events that are designed to educate and network with clients, and co-sponsor teams, events, or promotional materials at local fairs, festivals or at schools. So when you spot an opportunity for your business, work with other companies to take advantage of the shared opportunity. If you put some thought into it, both you and the company you've partnered with will create a stronger connection, leading to better results from both parties.
If you ask clients for feedback, reviews, or testimonials after a sale, be sure to allow them to comment on their experience working with your referral partner. This can be a good early warning system if one of your partners becomes less engaged or less effective in their work. And if a referral partner is no longer providing the top-notch service that your customers expect, it's a good idea to tactfully share the information. There might be a reason they're not meeting expectations and it may just be based on a misunderstanding. However, be mindful of the quality being provided by your referral partners. Remember that your professionalism comes before any relationship. If you find them unreliable, do not hesitate to reschedule with another office or stop working with them.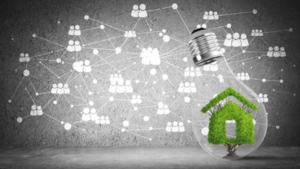 And if you think, that's it then you are completely wrong. Here are some tips for effectively growing your business through real estate referrals. One is to host events for your clients. The benefits of hosting events are that they will generate client-to-agent or sphere of influence or SOI to agent referrals. Presenting an event to host housewarming parties after your clients close on their new home, or hosting client appreciation gatherings such as cookouts and cocktail parties for former clients is a great way to encourage this. And if you plan successful events for your clients, you will become an expert in the industry. You'll position yourself as a trustworthy and reliable resource that other clients will want to work with. Events are one of the most effective ways to build relationships with new leads quickly.
The best way to form a relationship with your target community is by getting involved. Whether it's showing up for a sporting event, play, or carnival, be as involved as you can in your target community. So when you have the opportunity, support events as a financial sponsor or as a donor. Because when you sponsor an event, your logo and contact information are shared and displayed throughout the event. For example, if there's a school play, reach out to see if you can purchase ad space in the playbill to advertise your business. This is a great way to establish yourself as a local expert who gives back to the community.
Another great way to be involved with your community is by personally volunteering for events and being a part of charity organizations that matter to you. This may be a breast cancer walk, dog adoption event, food drive, or a fair in support of the local fire department. Participating in some charity work allows you to do something that is meaningful. The organization you are volunteering with gets a stronger connection to you and they can attract similar-minded people who have the same interests as you.
To increase your chances of obtaining referrals from your past clients, you need to stay in touch with them consistently. A client relationship manager, or CRM, can help you better communicate with these people. This type of software is more than just keeping track of what people say; it also helps you keep the lines of communication open between current and former clients to increase your number of referral opportunities. With a CRM, you can reach out to all of your contacts proactively and schedule phone calls, emails, and texts. A CRM could also track who is opening emails for future replies or remind you if it's been a while since you've reached out. By sending email marketing campaigns (holiday greetings, newsletters, market reports, new listings), you can promote your company and build long-term connections.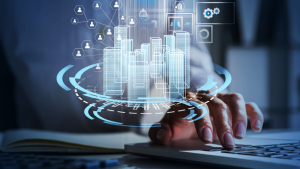 It can be difficult to gain referrals if you don't have an established business presence in the community. One way to increase local brand recognition is by posting on social media and encouraging your friends and clients to post about your real estate services on social networks. You can post on any popular platform, like Facebook, Instagram, LinkedIn, or Twitter just to name a few. When an agent posts a photo on social media with the happy client's new home and tags them in it, this is a de facto referral. You've seen these on social media but may not have realized they were referrals. No matter how many degrees of separation there is between the two parties – anyone can see the post. A few techniques you can use to maximize your social media outreach for real experience referrals: when you post, provide knowledge, facts, and statistics that only someone with a lot of expertise in the field would know. The more people who know about your blog and what you're writing about, the better. You can link to your website or landing page to capture new leads. Tag clients when posting about their completed transaction or active listing so you will appear on their feed, and their friends and family will be able to see who you are as an important real estate professional.
Staying top-of-mind with previous connections and potential clients is an essential part of marketing for real estate agents. This is because the more they see or interact with you, the more likely they are to need your services again in the future. There are many ways to market yourself including emails, social media, events, and mailers. However, foundational to all of these marketing ideas is a well-designed website. Your real estate company website is the home base for all of your marketing efforts. All leads should be sent from these different channels to this central website, where they will hopefully convert. Your site needs to engage readers, with a professional and functional design.
That's it for this blog CORE Member. What do you think of the steps and tips we've shared? When are you going to start, if not today? Let us know in the comments below. And don't forget to subscribe to our channel, click the notification bell, and like this blog. If you think that we have delivered value please share this blog with one person. Just one share is enough for us, for you to show your appreciation for the commitment and hard work we all put together in creating this blog that teaches and helps you on your mission of building your own fortune. And you don't know that one share could go a long way. And keep in mind that no matter how many times you're going to read this blog, you won't see any results unless you take action. Goodbye and see you at the next one!
[mashshare]
---