Wholesale Real Estate Scripts You Should Use When Talking to Sellers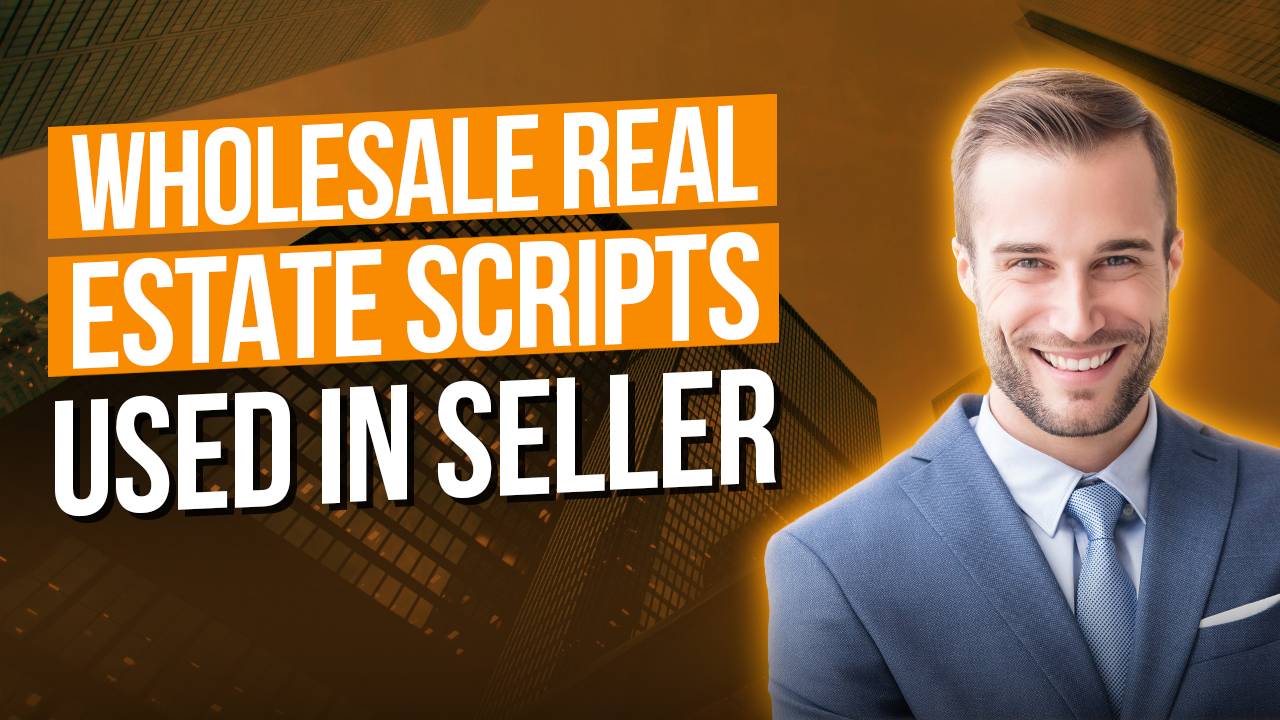 [mashshare]
Have you ever really felt like you were going to hit the jackpot when talking to a seller, but then had a buyer come along and completely ruin the deal? Ever wish that there was someone who could just take over for you and talk to the seller for you so that you could focus on other aspects of the transaction? If your answer is yes, then this article is for you.
Luckily for you, CORE Member,  This blog provides an overview of the wholesale real estate script that you should use when talking to sellers. This is a document that you can use to create a conversation with the seller, which will then be followed by a decision.
A motivated seller is every real estate investor's best friend. After all, they give an alluring chance to close agreements quickly or for less than market value. But for those who have never attempted it, chatting to motivated sellers can be a nerve-wracking experience for investors.
A seller may be driven for a variety of reasons. The seller might have experienced a divorce or an unanticipated job loss. Another possibility is that the seller inherited the property after a loved one passed away, or it could even be a long-time possession that the seller no longer has the time or resources to maintain. Whatever the motivation, a seller needs an investment when they are motivated just as much as—if not more so than—an investor needs them. Before you download our script for motivated sellers, get all the information you require about dealing with this kind of homeowner.
What Do You Mean by a Motivated Seller?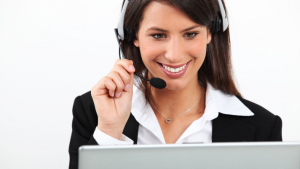 The decision to sell the house may occasionally be motivated by personal or emotional factors. Investors should be careful while approaching the subject to avoid being nosy. Fortunately, our script for motivated sellers may act as a guide as you get ready.
Because the deal might go more swiftly than a typical closing timetable, working with eager sellers is appealing. There is typically still more room for negotiation. Investors might also discover that motivated sellers are more open to contract negotiations than their unmotivated rivals. Speaking with motivated sellers is far simpler, according to John Li of Fig Loans, than trying to persuade individuals who are unwilling to sell. Unless you have your heart set on a certain property, you'll find that closing transactions with people who are willing to sell instead of investing a lot of time attempting to persuade someone to sell would be a better use of your time. When working with motivated sellers, it's crucial to keep in mind (and emphasize) the fact that you may contribute to a transaction that benefits both parties.
Properties in distress and motivated sellers.
Motivated sellers and distressed properties go hand in hand for many real estate investors. A distressed property is one that requires extensive repairs or modifications before it can be occupied, to give you an example. Property owners in difficulties are frequently eager to sell fast and below market price. These property owners fall under the category of motivated sellers since they want to get rid of the property.
It is significant to remember that not all owners of foreclosed properties are necessarily "motivated" or ready to sell the property for a low price. However, a motivated seller does not always imply that the house is in bad shape. This distinction is crucial for investors getting ready to contact various sellers. Investors should refrain from making assumptions because both distressed properties and motivated sellers may represent a possible offer (despite potential similarities).
Common Motivators for Owners to Sell a Property.
A property owner may be encouraged to sell for many different reasons, from a bad family emergency to a new employment opportunity. Investors should review the most typical causes for a property owner to desire to sell quickly so they can carefully handle each conversation. The following are the most typical causes for urgent property sales:
-Divorce & Family Emergencies: There are a number of situations where family members might be forced to sell right away. When working with these sellers, investors might not be aware of all the specifics, therefore it is crucial to approach these circumstances cautiously and with respect.
-Job Opportunity: Some property owners can be given a quick deadline to relocate due to a new work opportunity. Due to the likelihood that these property owners will expedite the closing procedure, investors may be able to quickly acquire a terrific offer.
-Investment Possibility: Surprisingly, there are instances when other real estate investors will be the most eager to sell. This frequently occurs when a remodelling project doesn't go as planned, but it may also be necessary to reallocate their attention to other ventures.
-Inheritances: People who suddenly receive real estate may find themselves unable to maintain them and make payments, which may make them more tempted to sell.
-Changes in Tax Laws: Investors may occasionally decide to sell some assets as a result of modifications to local laws or tax regulations. These investors can be under pressure to make a speedy sale so that others can get the best offers.
Finding sellers who are motivated.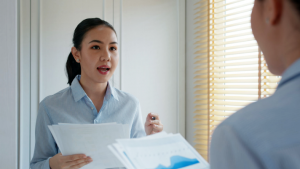 Investors will need to discover how to appeal to people who are determined to sell their own houses in order to understand how to find motivated sellers. Investors must learn where to find them, though, before they can entice their potential customers. Fortunately, Spark Rental's Brian Davis is certain that there are various techniques to spot motivated sellers.
According to Davis, buyers can still try to identify motivated sellers in a few ways even if they don't mention as much. One is merely requesting that their agent get in touch with the seller's agent and inquire about how quickly the seller wants to sell. The buyer's representative can make it obvious that they have a seller who, if required, will close the deal in 7–10 days, but only at a lower price. Alternatively, you might make meager offers with a 7–10 day settlement. Only sellers with motivation will display interest.
Investors must create a lead generation strategy that communicates particularly to motivated sellers once motivated sellers have been identified. Fortunately, there are a few marketing strategies created to prospect, spark interest in, and convert leads from eager sellers. The following are some of the most effective methods for locating motivated sellers:
Bandit Signs, Direct Mail and Craigslist
Work with sellers who are motivated.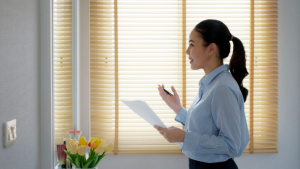 Any real estate search for motivated sellers should place a strong emphasis on communication. If you aren't prepared to invest the time and listen to what a motivated seller has to say, it's safe to assume that no progress will ever be achieved on a deal. Keep in mind that real estate is a people business, thus your ability to advance depends on the contacts you make.
Discovering what they really want is necessary to advance a deal, at least with motivated seller leads. Price will always be crucial, but there are frequently other considerations as well. Time is generally just as significant.
Let's look at some strategies for dealing with motivated sellers in real estate:
Build a Relationship, Be Open-Minded, Determine What Motivates Them
Build a Relationship
As a real estate investor, keep in mind that the networks you create are not just limited to other professionals in the field. Working with buyers and sellers presents opportunities that are at least as important as working with real estate professionals. Motivated sellers are no exception to the rule of building genuine relationships with those you plan to buy from and sell to. Before you ever discuss the specifics of a purchase, one of the finest ways to work with a motivated seller is to get to know them personally.
You are already far ahead of the curve if you can position yourself so that their demands come before your own. How do you develop a connection that emphasizes the seller's requirements, given that it might be challenging to persuade motivated sellers in real estate that you are doing them a favor by purchasing their home? Communication is the simple solution. You will be able to create a more alluring offer if you have a clearer understanding of their motivations and what they hope to gain from a transaction.
Be Open-Minded
Your goals will be made known the instant you get in touch with a motivated seller in real estate, which isn't necessarily a bad thing. Being as transparent as you can is advised. Don't be reluctant to communicate your intentions to the seller. Tell them what you're going to do and how you're going to do it, but try to build a story that works for both parties. Make it absolutely apparent that even if you are trying to buy a house, you may also assist the seller. In the end, motivated sellers who want to escape bankruptcy should consider investors as one of their finest possibilities.
Identify Their Motivations
In order to satisfy the sellers' desires, you must place a heavy emphasis on their current situation. Even though the forthcoming deal may appear to you to be a business transaction, the owner is probably experiencing considerably more emotion than you are. Even a little empathy can greatly improve communication. Always approach motivated sellers from a position of strength rather than on an equal basis. Keeping in mind that they are not obligated to sell to you The best piece of advice for investors is to always be considerate of others' communication and time. You won't be able to build a solid working relationship and win their approval before and only after that.
The use of a CRM
It's crucial to use a system that will enable you to keep track of contacts and notes when you start to identify motivated sellers. A CRM system, which manages customer relationships, can offer a simple-to-use database for seller contact information. Online, there are several cost-effective and free solutions. With the correct CRM, you can securely save contact details and, in some circumstances, even set up reminders for when it's time to get in touch again. CRMs frequently have the ability to send pre-written emails. As you gather and handle a large number of motivated seller leads, this can help you save time.
Should You Use Cold Calling?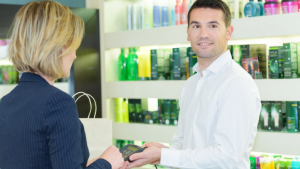 If you're seeking novel approaches to connect with motivated sellers, you ought to try cold contacting. Most real estate investors place cold phoning at the bottom of their list of marketing strategies. This isn't because cold calling doesn't work; rather, it's because most people find it awkward. You can identify motivated sellers by just picking up the phone if you can get past your first reluctance of phoning strangers. If your rivals are not doing the same, this could give you first dibs on a number of agreements.
In addition to being a wonderful strategy to connect with motivated sellers in your market, cold phoning is also reasonably priced. Cold calling is available for little to no additional cost, provided you are already paying for a typical phone plan. Cold calling can be a fantastic starting point for people new to marketing compared to other strategies like Facebook ads or direct mail. When executing a cold calling campaign, getting the proper numbers will take up the majority of your time. When you are prepared to begin, read the motivated sellers script down below.
A Motivated Seller Survey
It need not be more stressful to speak with motivated sellers than it is to speak with other possible real estate contacts. However, to ensure a seamless transaction and to prevent becoming stressed and forgetting your location, keep the following questions in mind:
How are you? Being approachable is crucial while speaking with a prospectively motivated seller because their predicament can be the result of a psychological or emotional stressor. Asking how they are doing will help you start a conversation with them, and as you establish a rapport with any possible sellers, be sincere.
What prompted you to sell, exactly? When asking this question, be cautious because the answer might be personal. If the chance arises, it's crucial to understand why they're eager to sell the home, so you can take advantage of it.
What recent maintenance efforts have been made on the property? Without seeming condescending, it's critical to gain a thorough knowledge of the property's situation. You can learn more about the property's present status by answering this question.
What are the best ways to reach you? Obtain the contact details of possible leads at all times. In order to follow up as needed, you will need their name, the best phone number to reach them at, and an email address.
Do you own the property that is being sold? This is a terrific approach to find out if they have the last say about the sale of the home. You can come across circumstances when someone needs to discuss it with their family, their spouse, or another party. You want to know who is making the decisions and who to establish a relationship with in order to recognize a motivated salesperson.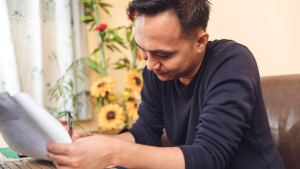 Does the property have a mortgage or unpaid taxes? It is a good idea to inquire about any financial commitments related to the property. Consider asking this query as an excellent strategy to prevent unpleasant shocks later on.
Speaking openly with the seller is crucial if you want to close the deal with a motivated seller. You must establish trust if the seller is going through a trying moment in their life before you feel comfortable giving their property to them.
Try practicing with our no-fail script if the idea of speaking with motivated sellers makes you feel overwhelmed. But remember that this is just a rough description of how a conversation might go. Naturally, every interaction you have with a person will be unique in some manner. Keep in mind the crucial inquiries to make if you want to succeed with a motivated seller.
For real estate investors of any skill level, motivated sellers offer a rare opportunity. You can save the seller from a perilous situation while also getting a good price for yourself by working with a motivated seller. However, finding motivated sellers is as easy as using a few basic marketing techniques, posing the correct inquiries, and developing sincere connections. If you use our motivated seller script, you can be sure that any sellers you run into will be easy to communicate with. Whatever your departure strategy—wholesaling or rehabbing—this script will guide you.
That's it for this blog CORE Member, remember to subscribe to our channel and if you feel like we've delivered value please share this blog with ONE person. That's right just one person as a token of your appreciation for the hard work we put into making content that educates and helps you on your mission of building your own fortune. Remember you can read blog after blog, but it isn't until you actually take action that you'll start to see results. See you soon!
[mashshare]
---